Some 7,800 objects managed by the agency that furnishes Versailles and the Élysée Palace cannot be accounted for, following an audit.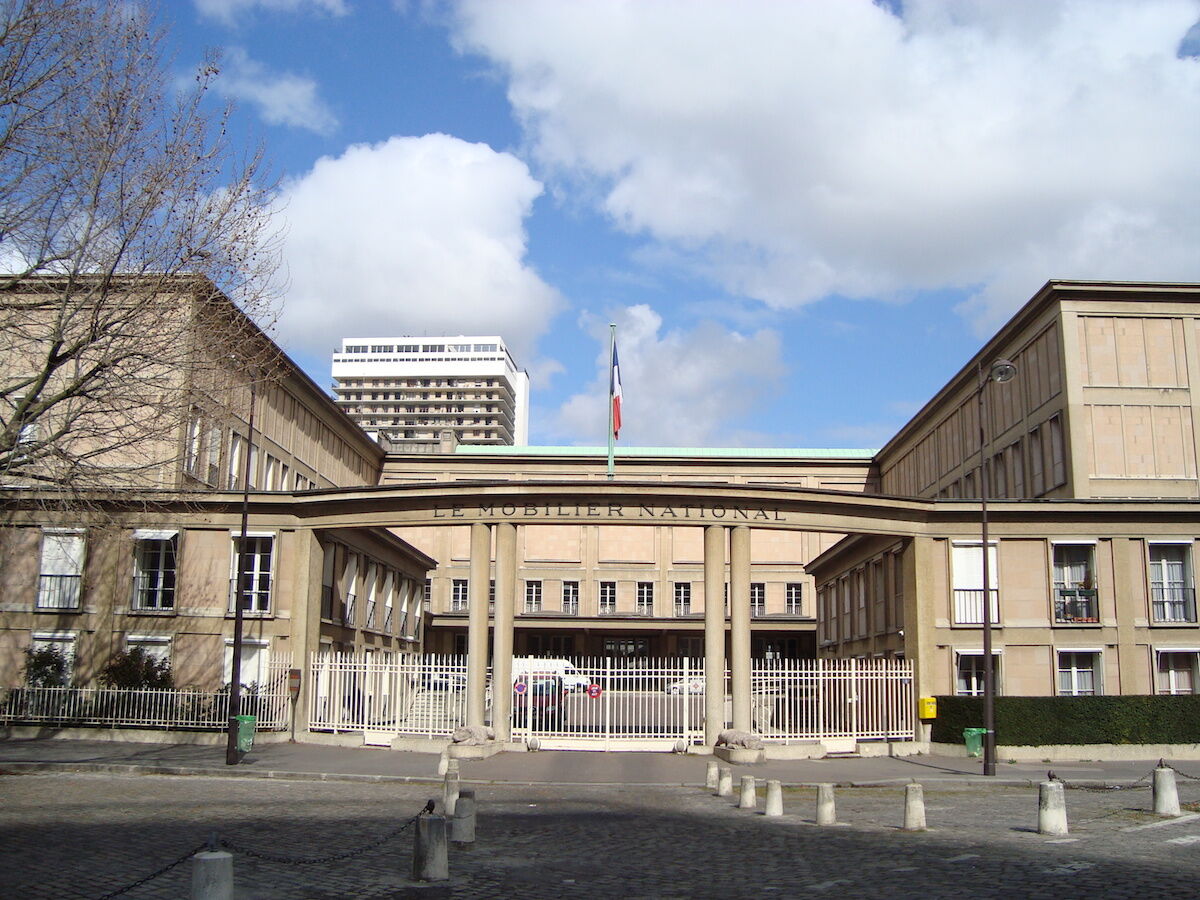 A fierce fracas has broken out in the gilded world of French decorative arts. France's Mobilier National—an institution created in the 17th century that restores historical tapestries and furniture and supplies furnishings for Versailles and the Élysée Palace—was recently the subject of a less-than-favorable government assessment.
Auditors concluded that Mobilier National needs to be "radically reformed" after finding large amounts of alcohol in its workshops, and noting that many workers were frequently absent and absconded with workplace tools so they could "moonlight" by working on personal projects. The audit also found that some 7,800 objects in Mobilier National's care (roughly 10% of its total inventory) could not be accounted for. It concluded that "a very large part of the collections exposed to the risk of theft," according to passages quoted by the French news agency AFP.
Mobilier National Director Hervé Lemoine contested the audit's results, saying it contained "grave and grotesque factual errors." He claimed that the audit "highlighted two or three cases, which already had been identified and sanctioned, to heap opprobrium on the 350 people" employed by Mobilier National.
Instead, Lemoine blamed any perceived shortcomings on chronic underfunding of Mobilier National, which, he said, "had only a third of the administrative and support staff we need to do our job properly restoring and creating furniture for official residences."
A landmark Kerry James Marshall painting was gifted to LACMA.
Collectors in town for Frieze's West Coast debut aren't the only ones in Los Angeles making big acquisitions this week. The Los Angeles Times reported on Friday that the Los Angeles County Museum of Art (LACMA) has acquired Kerry James Marshall's A Portrait of the Artist as a Shadow of His Former Self (1980), one of the landmark works in the artist's development of his figural style.
The small painting, executed when Marshall was 25 years old, signaled a shift from more abstract collage work to the art historically inflected paintings depicting black figures for which he's best known. The work will go on view Saturday at LACMA in the new exhibition "Life Model: Charles White and His Students;" Marshall studied with White at the Otis College of Art and Design (then the Otis Art Institute) in the late 1970s.
"That's a hard painting, but if I see it next to Kerry's work [...] this little teeny painting impacts his sensibilities and his trajectory," Ian White, Charles White's son and the co-curator of LACMA's show, told the Times. "I don't think Kerry's intent was to speak about blackface. It's almost another investigation again of the color black. Sometimes it's as simple as that."
Collector Steven Lebowitz bought the painting from Culver City's Koplin gallery in 1984 for $850 and hung it in a bar in his home. But after some of his guests deemed the painting offensive, he moved it to a bathroom, and it remained there for over 25 years. Despite its modest beginnings, it was featured prominently in the Museum of Contemporary Art Chicago's landmark 2016 retrospective, "Mastry," which subsequently traveled to the Metropolitan Museum of Art.
The painting was gifted to LACMA by Lebowitz and his wife Deborah.
The prolific art thief Stéphane Breitwieser was busted (again).
Stéphane Breitwieser, one of the most prolific art thieves of all time, has been once again arrested. Breitwieser had been placed under surveillance since trying to sell a 19th-century paperweight on eBay and, sure enough, police turned up several Roman coins from an archeological museum and other stolen works from French and German galleries at Breitwieser's home in Alsace.
Police also found €163,000 ($184,000) in cash stashed in buckets at the home of Breitwieser's mother who, in the past, has destroyed and thrown away dozens of paintings and drawings—including dumping more than 100 objects into a canal—in order to minimize evidence against her son.
After his 2001 arrest in Switzerland, Breitwieser confessed to more than 250 thefts in museums, galleries, and auction houses. Breitwieser made a living selling the stolen objects via the black market all the while amassing quite an art collection of his own. At one point, he set out on a tour of France, stealing from a different location almost every day while his girlfriend kept watch.
In 2006, after serving time in prison, he released an autobiography titled Confessions d'un Voleur d'Art (Confessions Of An Art Thief). It's unclear whether or not a sequel is in the works.
SFMOMA will sell a Mark Rothko valued at $35 million to $50 million at Sotheby's.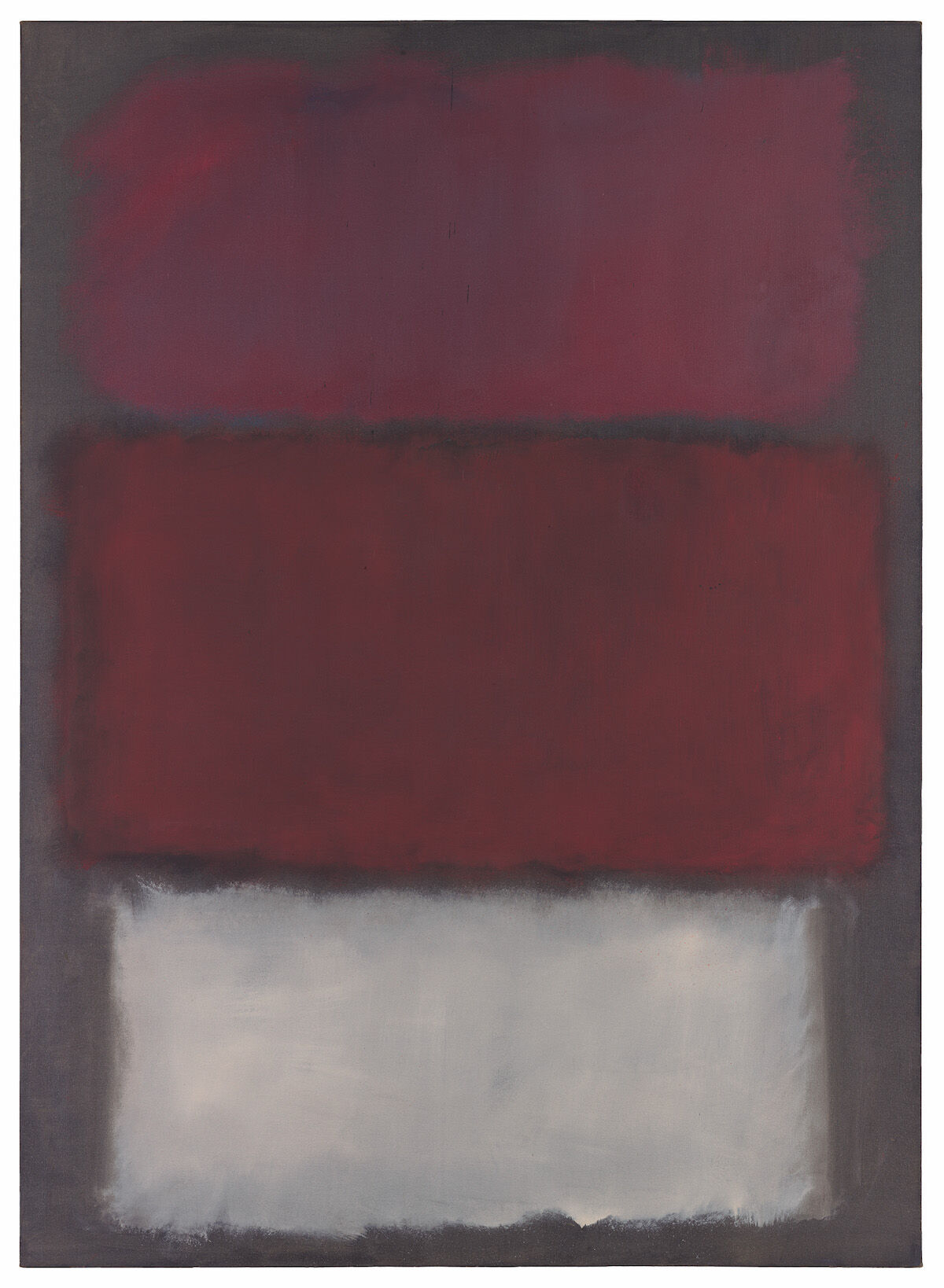 SFMOMA will sell a large Mark Rothko painting, Untitled (1960), at Sotheby's evening sale of contemporary art in New York on May 16th, when it is expected to bring $35 million to $50 million. The funds will go to support future acquisitions by SFMOMA. The current auction record for a Rothko is held by Orange, Red, Yellow (1961), which sold at Christie's in 2012 for $86.9 million, eclipsing its pre-sale estimate of $35 million to $45 million.
SFMOMA's Rothko has top-notch provenance: the museum acquired it through a trade with Rothko in 1962, when it request an exchange for a painting by the artist that Peggy Guggenheim had donated, Slow Swirl at the Edge of the Sea (1944, now in the Museum of Modern Art's collection). Rothko obliged, giving SFMOMA the more recent color field composition. Perhaps anticipating potential opposition to this high-profile deaccessioning, the Sotheby's press release announcing the consignment specifies that SFMOMA did a thorough collection review, worked within guidelines set out by the Association of Art Museum Directors, and will only use proceeds from the auction for its acquisition fund.
In a statement, SFMOMA's senior curator of painting and sculpture Gary Garrels framed the decision as part of an effort to diversify the collection:
The legendary art dealer Mary Boone was sentenced to 30 months in prison.
Iconic New York gallery owner Mary Boone was sentenced to 30 months in prison on Thursday. She had pleaded guilty in September to charges that she falsified her expenses to give the impression that the gallery was losing money. The sentencing put to end months of speculation on whether the judge would incarcerate Boone; the prosecution had recommended the dealer serve 30 to 37 months in prison, while Boone and her attorneys begged the judge to avoid incarceration.
Judge Alvin K. Hellerstein said he was confident that Boone had learned her lesson and would not commit tax fraud again. But he also said that to let her go without a prison sentence could embolden others to commit similar crimes.
"You can't have people, after they're caught, avoiding punishment by doing good works," he said. "When a person takes advantage of the things he or she can do to avoid paying taxes in a fraudulent way, there must be consequences."
The judge ordered Boone to surrender no later than 2 p.m. on May 15th. Following her 30-month sentence—likely to be served in the women's camp at the Federal Correctional Institution in Danbury, Connecticut—Boone will be under supervision for another year, during which time she will have to perform 180 hours of community service. Judge Hellerstein specified that she is to perform services related to the arts and art education. Boone's attorney said she has no plans to appeal.
Benjamin Sutton contributed reporting.
Banksy's "Love Plane" mural, which had been stolen, has mysteriously reappeared.
It's a Valentine's Day miracle: a Banksy artwork that had been controversially removed from a parking lot wall in Liverpool, England has mysteriously re-emerged. The work, Love Plane (2011), features a stencil of a propellor plane leaving in its wake a heart-shaped smoke trail rendered in spray paint.