Spotlight on Axel Einar Hjorth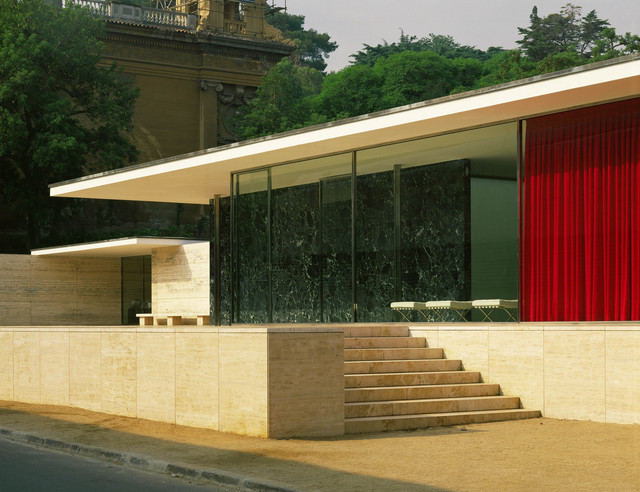 Axel Einar Hjorth
was the director of Nordiska Kompaniet's design office and furniture department from 1926 to 1938. While Hjorth's earlier designs were neoclassical and made with extravagant materials, his designs in the late 1920's combine a Swedish vernacular aesthetic with modernism. Hjorth designed the Swedish pavilion at the Barcelona Exhibition in 1929 (made famous by Mies Van Der Rohe's
German Pavilion
). 
In 1930 at the Stockholm Exhibition Hjorth exhibited twelve room settings, including several with 
sportstugemöbler,  
refined cabin furniture based on Sweden's rural tradition and intended for vacation homes. Hjorth charmingly named three of his cabin furniture lines after popular summer destinations, islands in an archipelago near Stockholm: 'Utö', 'Blidö', and 'Torö'.
Because this pine cabin furniture designed by Hjorth was unmarked and previously unpublished, it has only recently gained in popularity with the publication of 
Axel Einar Hjorth: möbelarkitekt
 by Christian Björk, Eric Ericson, and Thomas Ekström. Make sure you don't miss this dining set being exhibited by Hostler Burrows at
Design Miami/ Basel 2013
.   
"The really interesting is the furniture in pine, created from 1929 and onwards, which mixes aesthetic from peasant handicraft with international modernism in a deep personal way." --Thomas Ekström
You can read an interview with Ekström and see period images of the 1930 exhibition in David John's blog You Have Been Here Sometime (Ekström  quote sourced from Y.H.B.H.S.)