10 Artistic Masterpieces Meant to Be Experienced Online
One of the great things about the history of art made for the internet is that it's related to the rest of recent art history, but often sits just outside of it, a world unto itself. This is, of course, the result of the difficulties that many in the field have had understanding this work—What makes it art in the first place? How do we collect it? How do we show it?—and has often rendered
Net Art Anthology
," an ongoing online exhibition, highlights these practices—their uniqueness and the ways that they track with other art historical and theoretical directions. (Selections from the project are on view in "The Art Happens Here" at the
New Museum
, a show I co-curated, through May 26th.)
When it comes to canonization, "Net Art Anthology" is a consciously open canon, tracing but one of many possible paths through the history of net art. There are a thousand ways to skin this cat, and this is ours. And even within the 100 works that we've featured, one can trace a variety of mini histories and canons: a history of feminist net art, a history of black net art, a history of web surfing, and countless others. So, in honor of our anti-canonical canon, here are 10 (anti-)canonical works of net art that take aim at the establishment in one way or another. It's proper institutional critique.
Jayson Musson, Art Thoughtz (2010–12)
A personal favorite of mine and a landmark work,
Art Thoughtz
is a series of vlogs where
Vuk Ćosić, Documenta Done (1997)
Documenta Done
is a great example of pure prank as institutional critique. The work is simple:
Antoni Muntadas, The File Room (1994)
immersive installation and online database catalogued cases of censorship from around the world. Visitors were also invited to contribute their own cases.
The File Room
proposed alternative models for knowledge and community memory outside of top-down, institutionally vetted methods—years before the launch of Wikipedia, at a moment when any kind of internet access was quite rare.
Charles Lim Li Yong and Woon Tien Wei, alpha 3.4 (2002)
The Bureau of Inverse Technology, BIT Plane (1997–99)
A "compact spy plane,"
BIT Plane
was developed as an artistic investigation before the term "drone" was in common usage. The Bureau of Inverse Technology (BIT) launched and flew this remote-control plane, nose-mounted with a miniature video camera and transmitter, through Silicon Valley's "no camera zones" in 1997 and 1998. Although the resulting work can be classified as
Abe Linkoln and Jimpunk, Screenfull (2004–05)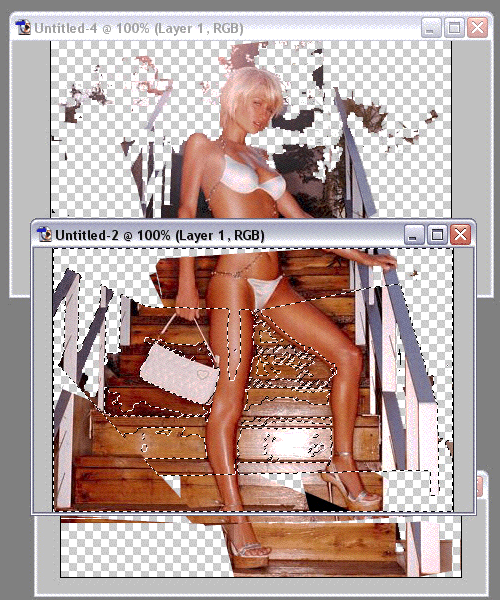 In 2004, Abe Linkoln (Rick Silva) and Jimpunk (whose real name is a closely guarded secret) began a new blog, hosted on the Blogger platform, called
Screenfull
. In keeping with the serial nature of blogging, the artists posted frequently: short, looping videos; animated GIFs; images; and audio clips, sampled and remixed from around the web in an ongoing multimedia conversation.
Screenfull
's model of collaborative posting was influential in the later rise of
surf clubs
, which played a big role in shifting the limits of what could be considered artistic practice online.
/INB4/ (2014–ongoing)
Created as a Facebook group in 2014 by artist Liz Mputu and originally moderated by Parker Bright, Isabelle McGuire, Seashell Coker, and Maya Danika, /INB4/ took its name from the 4chan-speak for "in before," originally used to preempt the expected outcome of a thread. Mputu, who is no longer a moderator of the group, has described it as a model of how to "queer the platform of Facebook" by promoting alternate forms of visibility centered on self-care, as a counter-practice in relation to the platform's tendency to surveil and regulate the behavior of its users.
Electronic Disturbance Theater 2.0/b.a.n.g. lab, Transborder Immigrant Tool (2007–ongoing)
The
Transborder Immigrant Tool
(TBT) is a mobile phone application intended to guide individuals who are making their way to the United States through the deserts and waters of the U.S.–Mexico borderlands, offering them directions to water stations, as well as poetry to aid their emotional and mental well-being. TBT directly challenges government institutions by providing direct support to immigrants; the project also blurs lines between activism and artistic practice, and between poetry and code.
Morehshin Allahyari, Material Speculation: ISIS (2015–16)
This work
was an effort to create digital replicas of artifacts destroyed by ISIS. Following extensive research,
Rafia Santana, #PAYBLACKTiME
In the artist's own words,
#PAYBLACKTiME
is a "white-money transference system that provides free meals via Seamless/GrubHub to Black + Brown folx across the North Americas." White people PayPal money to Rafia Santana, who buys food for non-white people using meal delivery services like GrubHub and Seamless. In its first three months,
#PAYBLACKTiME
raised over $4,000 in funds that were used to purchase meals. The work is a prime example of how net art can be dispersed through social networks, resisting the division between social utility and artistic practice without fetishizing this dual status.
Aria Dean is an artist, writer, and assistant curator of net art and digital culture at Rhizome.