10 Highlights from the Chicago Architecture Biennial
Through January 3rd, 2016, Chicago celebrates its storied architectural heritage with the inaugural Chicago Architecture Biennial (CAB). Titled "The State of the Art of Architecture" and hubbed at the Chicago Cultural Center—also known as the "city's living room"—the biennial brings lectures, performances, exhibitions, and interactive demonstrations to Chicago for the next three months. Set against Chicago's complex and contentious architectural and social histories, CAB events are as provocative as they are numerous. Below, we've picked some of the standouts.

Earlier this year, CAB held an international competition to design a lakefront kiosk—structures which dot Chicago's lakeshore and provide drinks, snacks, and other services. The winning design by Yasmin Vobis, Aaron Forrest, and Brett Schneider is currently on display at Millennium Park in downtown Chicago, along with three other kiosks commissioned by CAB through Chicago's major architecture and design programs. For the project, students worked closely with internationally renowned architects, and their designs will remain on display until next spring, when all four kiosks will be reconstructed on the lakeshore for public use.

GHOSTGHOSTGHOST: Field Operations, World Premier, Cabrini Green and Other Urban Legends

OCTOBER 17
Parking Area, East N. Hudson Ave. and W. Oak St.
 

In just one of CAB's events that explore current architectural developments in Chicago, artist, designer, and educator Andres L. Hernandez has created a site-specific performance around Cabrini-Green, a source of contentious architecture and real-estate issues. Infamous for towers and row homes that saw crime and violence, the site is currently being redeveloped as high-end condos and retail spaces. The work, choreographed by Columbia College Chicago students, faculty, and others, will respond to the changing landscape.

Come to the Table: Special Event with Stanley Tigerman
OCTOBER 22
Chicago Architecture Foundation
Those who have worked in or on the periphery of architecture know

Where Architecture Meets Art
OCTOBER 27
Chicago Cultural Center
Artists Amanda Williams,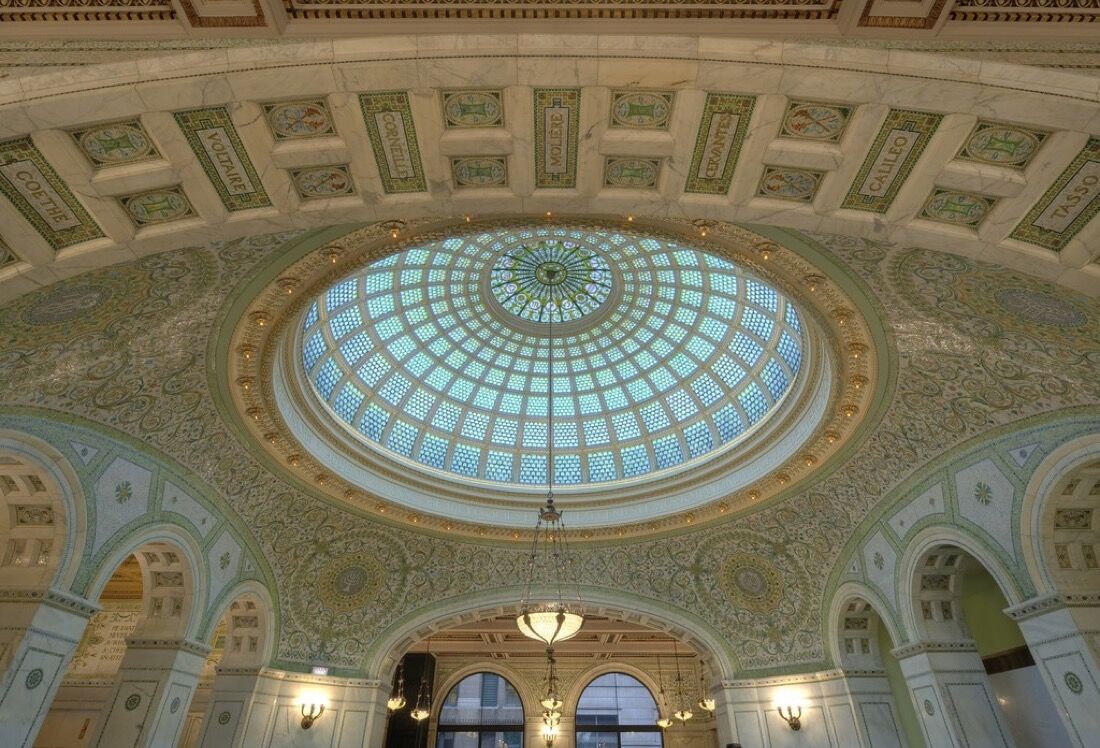 The Biennial's central exhibition, organized by architect Iker Gil of MAS Studio, features a number of Chicago-based architects' imagined and alternative propositions for city development—including new designs for Chicago's lakeshore, solutions for public transit woes, possible designs for data collection in the city, and more. Most notable is Design With Company's proposals for the Chicago Public Library's downtown branch, which takes some of the most loved components of the building—and the most hated—and remixes them into playful new forms.



Here Comes The Neighborhood: Place-Making and Transforming Neighborhoods
NOVEMBER 10
Chicago Cultural Center
Many of Chicago's neighborhoods are in states of transition, making it timely to consider the influence of architecture and aesthetics on communities and on civic life. In this talk, Juan Moreno (architect and founder of Juan Gabriel Moreno Architects) and Miguel Aguilar (artist, educator, and founder of Graffiti Institute), discuss their recent projects and what it means to engage with different communities in design.



Landmarks Illinois Preservation Snapshots: Art, Architecture, and Community: Catalysts for Social Change
NOVEMBER 19
Auditorium Building, 50 E Congress
Catherine Baker, a partner at Landon Bone Baker Architects, will speak about the firm's role in designing the Dorchester Art + Housing Collaborative (DA+HC)—an award-winning project spearheaded by

The
Graham Foundation
,
a
prairie-style mansion located in the Gold Coast neighborhood, is one of Chicago's architectural gems, and the foundation's exhibitions and programming feature  intersections between art, architecture, music, and design. In partnership with CAB, the Graham is currently exhibiting photographs, ephemera, and sculptural objects by Chicago-based photographer


solarise: a sea of all colors
Garfield Park Conservatory
The East Garfield Park Conservatory normally hosts an exhibition of plant life from a range of biomes. During the biennial, however, an installation by artistic duo Luftwerk fills the conservatory. Luftwerk's five-part takeover includes colorful glass structures that echo the vision of conservatory-designer Jens Jensen, who believed in the importance of interacting with nature in an urban environment.

That Belongs in a Museum
DECEMBER 4
Chicago Cultural Center
That Belongs in a Museum is a staple event on Chicago's northwest side and takes place regularly at Gallery Cabaret, a quirky hole-in-the-wall that hosts music and art shows in the Bucktown neighborhood. Free and open to all, That Belongs in a Museum invites attendees, open-mic-style, to bring an object that they believe belongs in a museum and to make a case for why. CAB brings That Belongs in a Museum to the Cultural Center for the duration of the biennial.