10 L.A. Artists Whose Work You Probably Don't Know—but Should
Last year some friends and I made a list of Los Angeles artists who were overdue for local museum acknowledgment—project rooms, mid-career surveys, retrospectives, whatever—and had to quit when we reached 100. It just stopped being fun. For all the talk of L.A. as an international art destination, it still has a doozy of an inferiority complex. East coast and international art stars—and a handful of Angelenos that fit the mold—are afforded the bulk of face time, at the expense of the gazillion graduates pouring out of the dozen local graduate programs every year; the idiosyncratic veterans who didn't fit into the
Ferus Gallery agenda
; and the off-the-charts originals who blossomed in the lack of limelight.
Here's a grab bag of overlooked L.A. artists that should be pulling down the big bucks and gracing biennial pavilions. Peers and enemies will undoubtedly find my selection wanting—but that's what comments are for.
Adams first made a splash (or rather a crunch) in the art world while still an undergrad at the University of California, Los Angeles. For her transactional-cannibalistic performance
Official Cannibal Status
(1993), she had a surgeon remove a tiny bit of a donor's muscle tissue, which Adams then consumed. (The action was documented only by a notarized affidavit.) Since then, her work has incorporated phone sex, beauty pageantry, decluttering, fashion design, vampirism, and the selling of deeds to bones in her body, collectable on her death. Adams was recently back showing with
ACE Gallery
, from which she split before the peak of dealer Doug Christmas's
notoriety
. Her
Professor Cantaloupe and Don Bolles
L.A. has nurtured many legendary radio artists who deserve greater recognition—Firesign Theatre and Joe Frank for starters—but the current underground radio broadcast community is in a golden age. Recently, DJ collective dublab and pirate radio station KCHUNG have gotten some love from the art world. But Jesuit-founded Loyola Marymount University's KXLU-FM remains the hippest, most surprising, most creative radio actually available in your car, with individualistic programming ranging from noise music to global bedroom electronica to vintage latin psychedelia. Every Monday from 6 to 8 p.m., DJs Professor Cantaloupe (Mitchell Brown) and Don Bolles (Jimmy Michael Giorsetti) treat the airwaves as an art medium in their experimental program
Glossolalia
, which they launched in 1999—shifting from bizarre children's records to obscure industrial cassettes to wildlife field recordings without blinking, often layering two or three impossible obscurities to create an entirely original sonic collage.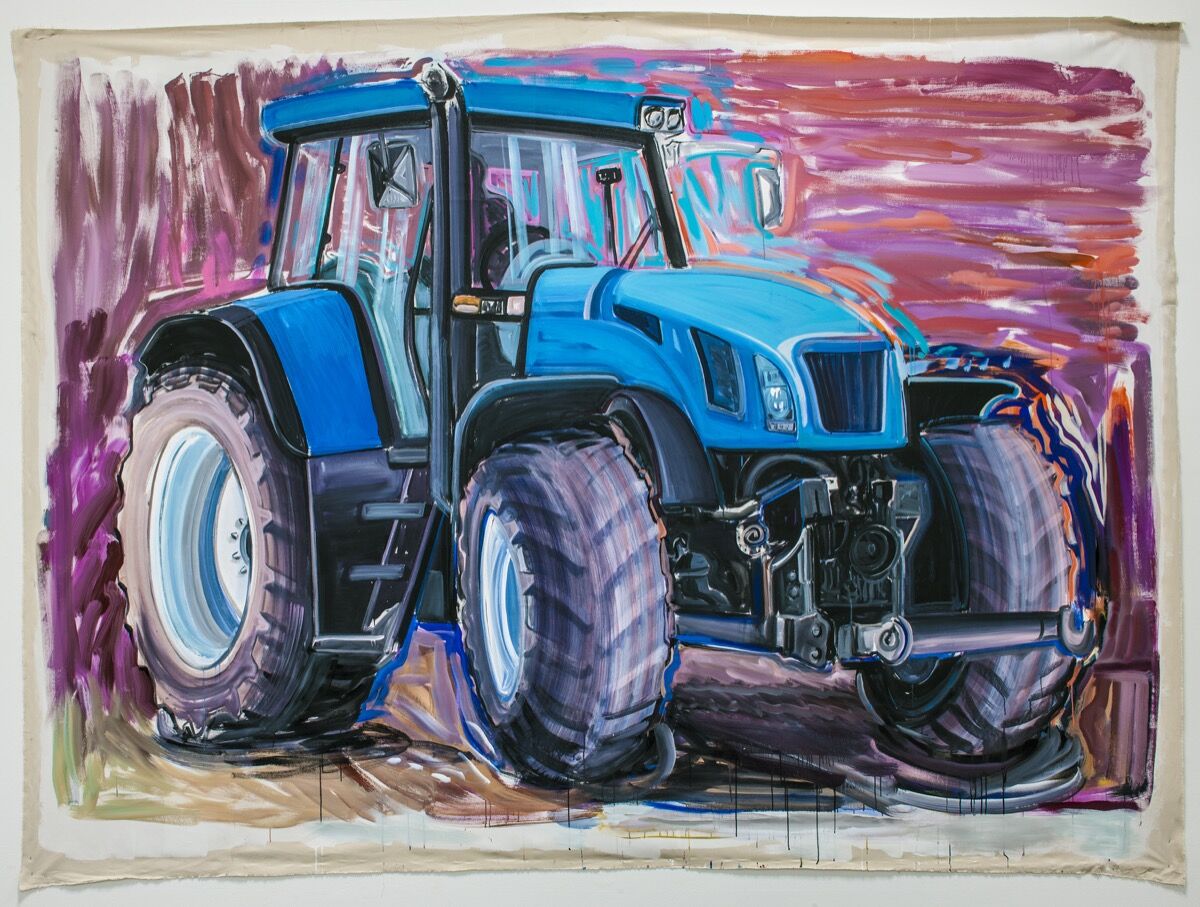 Carson's 1971 MFA thesis show at UCLA consisted of a brilliant mash-up of
One of the most innovative L.A. artists of the 1990s, Fites assembled elaborate character-driven installations out of carefully curated thrift store detritus, handmade artifacts, and performative leavings. These immersive interactive theaters garnered enormous local buzz, yet are almost entirely forgotten since the artist dropped out of the marketplace, leaving no internet archive behind. Perhaps Fites's most famous incarnation was as Lambi Kins, a mute, infantile, sexualized sheep-girl occupying a white trash labyrinth, in which she would inappropriately touch unsuspecting gallery-goers. Another persona was as the leader of an anarcho-syndicalist colony of adult babies, who held birthday parties 'round the clock and rescued a litter of baby possums as part of one exhibition.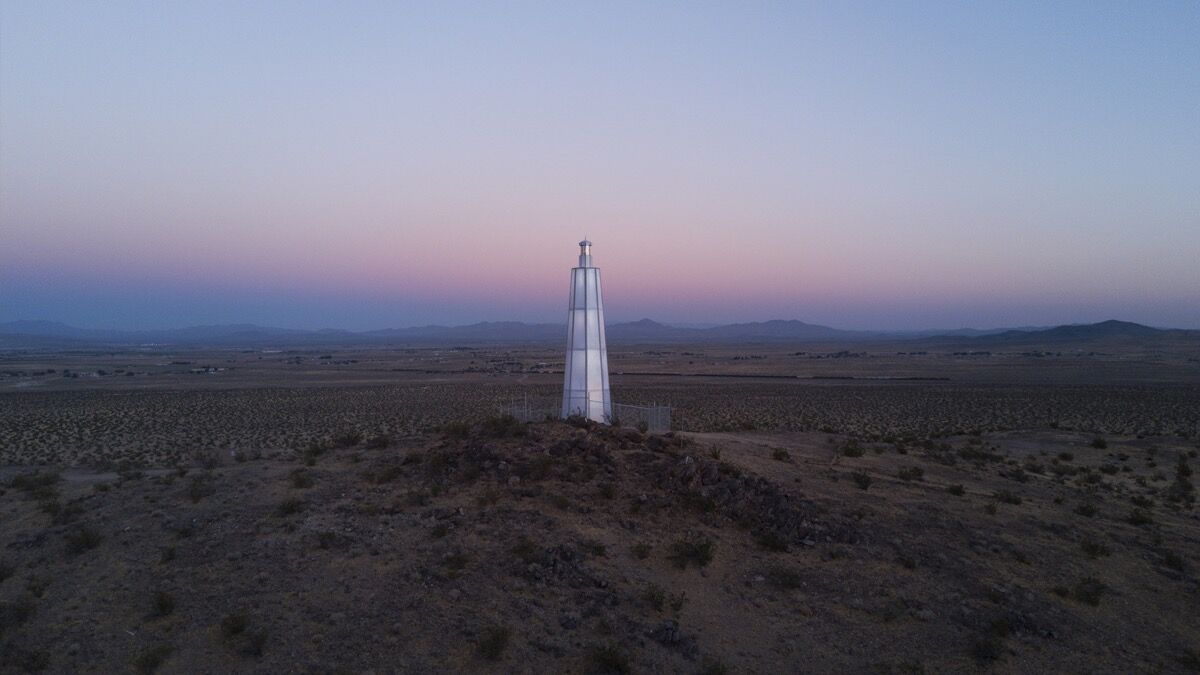 What's a guy gotta do to get a little attention in Los Angeles? Hawkins—after nearly a decade of preliminary work, including the spectacular museum-scaled 2014–15 solo show, "Desert Lighthouse Ultimatum," which included models, mock-ups, and faux-promotional material presented at Tyler Stalling's Culver Center of the Arts at UC Riverside—built a full-size operational lighthouse in the middle of California's Mojave Desert from 2010 until early 2017. He had virtually no institutional or market support, and coincidentally little attention or recognition. The piece is one of the most complex and coherent translations of 1960s and '70s Desert Lighthouse embodies both the doomed, abject heroics of
The artist's radiant, concentrically contoured figurative images communicate the kind of shamanic intensity seen in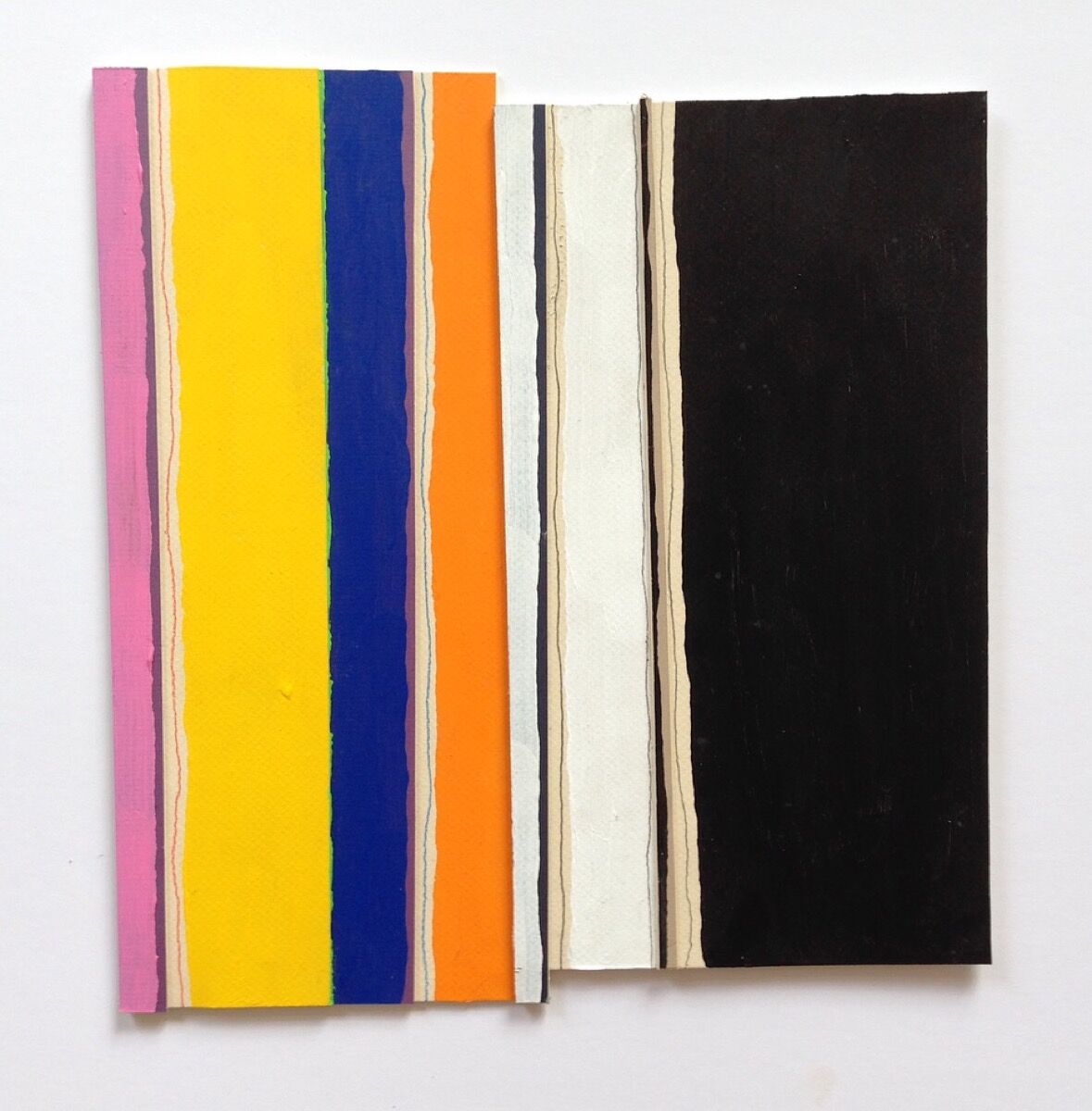 When people started going on about "zombie abstraction" I thought, "Aren't you, like, 30 years behind?" I've had a filter in place for "pictures of abstract paintings" for at least that long. But one L.A. painter who's managed to repeatedly breach my defenses is Mendel-Black, whose work is breathtakingly beautiful, conceptually flawless, and relentlessly experimental. This last factor has probably contributed to his undeserved near-anonymity—being a virtuosic colorist while constantly revitalizing the conventions of shape, composition, surface, and structure is fine, but when you radically reinvent your vocabulary every couple of years, it can be confusing to the customers. Especially when it's the paintings, and not the artist, who are screaming, "Look at me!"
I'm not a big fan of Superjail!—and inspirations including drag queens, pro wrestling, rap videos, and liquor stores—Sickid has staked out a visual territory all his own. Interestingly, his Instagram account has recently included what appear to be spectacular paintings on stretched canvas. Are you listening, Mr. Deitch?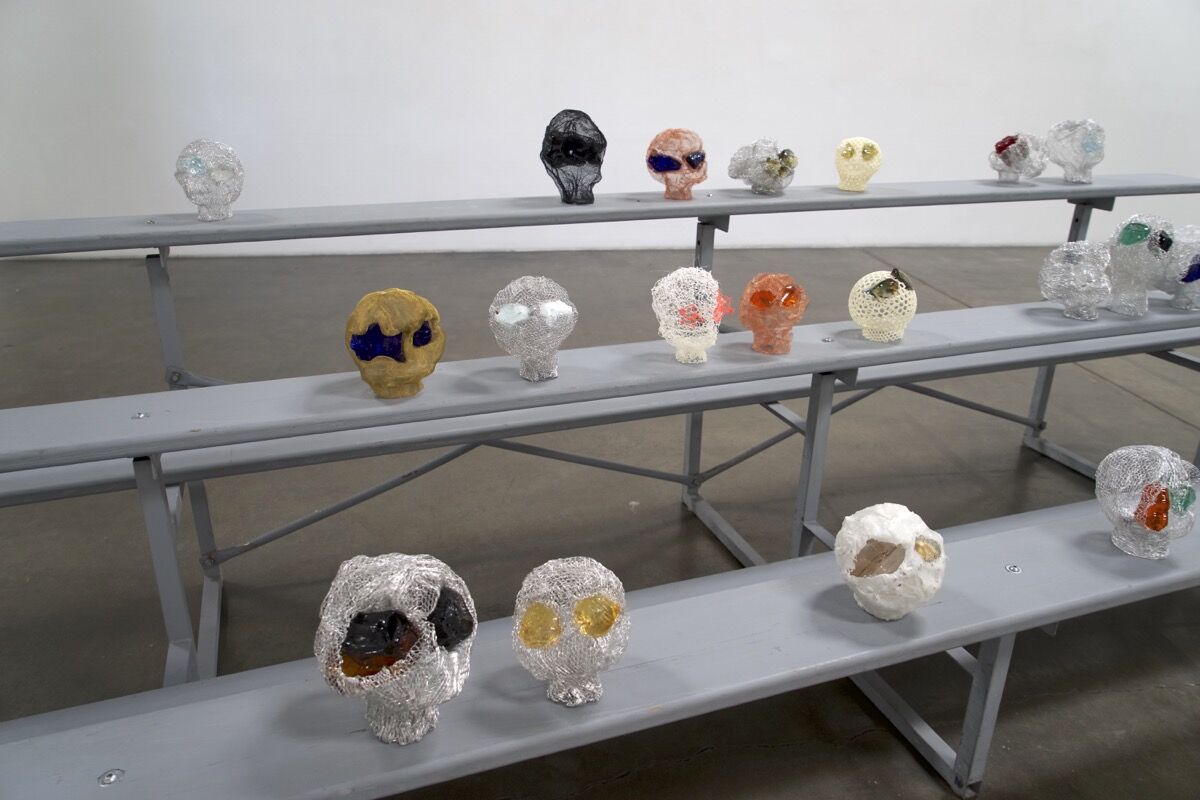 As a female Asian sculptor, Tse has had a lot of ceilings to bash against—glass, bamboo, and Cor-Ten steel. But she's persisted by continually producing elegant and idiosyncratic artifacts that engage the audience formally, while producing a convincing mash-up of late modernist sculptural concerns and something between identity politics and autobiography. With its overriding obsession with industrial plastics, Tse's work straddles the ambiguous zone between the handmade and the manufactured, the found and the simulated. Her recent solo show, "Lift Me Up So I Can See Better," had a ragtag troupe of nominally figurative sculptures enacting Oscar Wilde's The Happy Prince (1888) for bleachers full of disembodied heads.
These days, Walsh is known in the L.A. art community for his regular performances as The Keith Walsh Experience, an entirely unironic one-man-band with hundreds of original compositions (and a dozen self-released albums) rooted in rockabilly, glam, Krautrock, and jazz. But through the early 2000s, Walsh was also producing some of the most interesting sculptures in town—strange high-tech, furniture-like constructions that melded sci-fi futurism with cargo-cult classicism, augmented by masterfully designed collages and paintings. His most recent works, like Black Liberation and Socialism in America (2017), apply these high-modernist design instincts to the history of radical political movements in 20th-century America. He produces faux-ephemera, including flow-charts and diagrams, but mostly posters and magazine pages that look as if