10 Must-See Works at Art Basel Unlimited
Art Basel's Unlimited sector opened to VIPs this afternoon, filling 1.5 miles of wallspace with institutional-scaled works that each year make a proportionately outsized impact on collectors and curators. Curated for the sixth year by the Hirshhorn Museum's Gianni Jetzer, this edition sees 76 projects sprawled across the hangar-like hall, from emerging artist Donna Huanca's body-painted performance to a historic installation by Enrico Castellani. Indeed, there's something here for everyone—particularly if you're looking to fill a 20-meter hole in your collection.  
There's a significant amount of ground to cover, so we've helped whittle things down. Here, we bring you the 10 presentations you shouldn't miss at Unlimited.
Sue Williamson, Messages from the Atlantic Passage, 2017
Anicka Yi, Skype Sweater, 2010–17
Long before
landed her a bacteria-filled solo
at
Guggenheim Museum
, she made
Skype Sweater.
The work, first shown at 179 Canal in 2010 and reprised for Unlimited, sees a giant parachute gently rise and fall, as if breathing. It's bolstered by three plinths that showcase sculptures: a see-through Longchamp handbag filled with an oozing mass, or razor blades that appear to be frozen in resin. For an artist who has so boldly staked her claim on all things bodily or unnervingly organic, the work is an exciting opportunity to see a series of ideas at their genesis.
Subodh Gupta, Cooking the World, 2017
In nearly the same spot where
Mickalene Thomas, Do I Look Like a Lady? (Comedians and Singers), 2016
Rob Pruitt, Rob Pruitt's Official Art World / Celebrity Look-Alikes, 2016/2017
Boris Mikhailov, Yesterday's Sandwich, late 1960s–1970s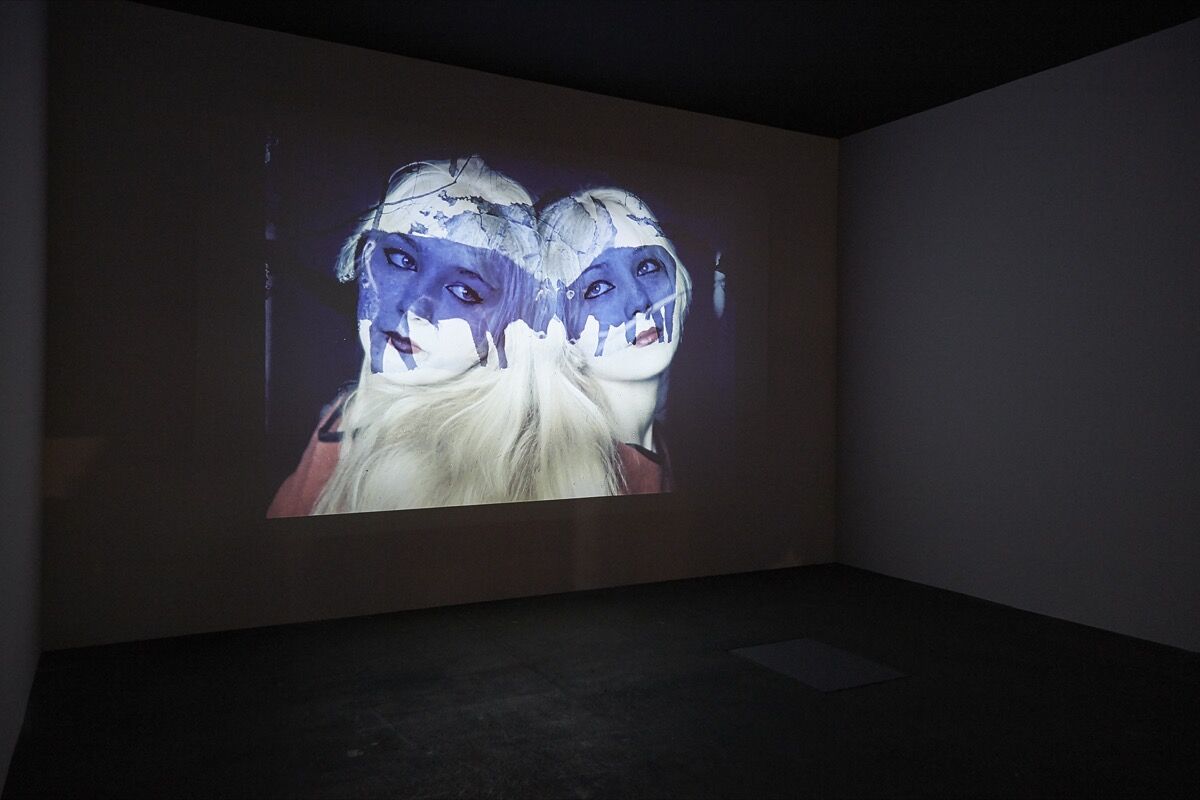 This series of photographs by Yesterday's Sandwich, the artist layers color slides of images from everyday life—nude women and beautiful landscapes among them—to create composites that speak to the multiplicity of the Soviet experience.
Enrico Castellani, Spazio Ambiente, 1970
How often do you get to enter a painting? This 1970 installation by
David Claerbout, The pure necessity, 2016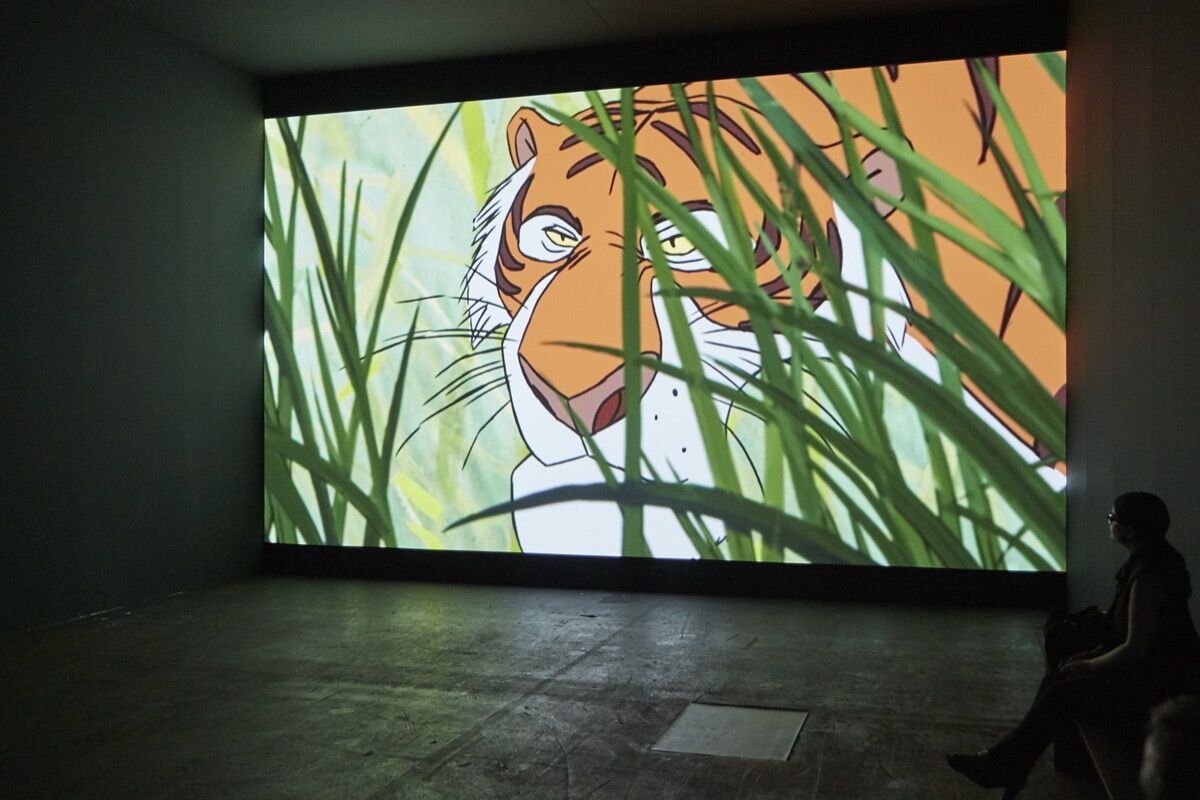 In The Jungle Book, you'll instantly recognize main character Baloo—but he isn't the dancing beast you first met as a kid. With The pure necessity, the Belgian artist has reimagined the final scene of the original 1967 animated film in more realistic terms; here, animals are seen acting like animals, bringing reality to bear on the fictional distortions of childhood. The work is an excellent teaser to the artist's current exhibition, also on view in Basel at the Schaulager. One edition of the work sold to a private foundation within the first minutes of the opening.
Donna Huanca, Bliss (Reality Check), 2017
most notably, in 2016
, when her Zabludowicz Collection takeover saw a clan of painted performers ascend a three-story glass tower. At Unlimited, she debuts a new work in which lithe models, painted with splotches of natural pigments, respond to scent, sound, and sculpture. It's nearly impossible to look away, and that's the point: Lock eyes with a model and the lines between looking, and being looked at, begin to bend.
John Akomfrah, The Airport, 2016
Molly Gottschalk is Artsy's Features Producer.