How $100 Million in Stolen Paintings by Picasso and Matisse May Have Ended Up at the Dump
Musée d'Art Moderne at Palais de Tokyo, Paris. Photo by jameswberk, via Flickr.
It's an art theft fit for a Sherlock Holmes story—or a maybe a Simpsons
episode
.
In 2010, five works of art—valued at €100 million and often described as priceless—were stolen from Paris's
Musée d'Art Moderne
. The thief eluded security systems and dozing security guards. Works by
The Theft
At around 3 a.m. on May 20, 2010, a 42-year-old burglar named Vjeran Tomic loosened the screws of a windowframe of the
Palais de Tokyo
. Along with serving as France's largest exhibition space for contemporary works, the
Nature Morte aux Chandeliers (Still Life with Candlesticks)
, a 1922 painting by renowned French painter Fernand Léger. The starting plan was to take the Léger to an antiques dealer named Jean-Michel Corvez, who would pay €40,000.
Five years before Tomic broke through a padlocked grate behind the window and climbed into the museum for his heist, the institution had 
upgraded
 its security system as part of a €15 million refurbishment, according to the 
Wall Street Journal. 
Tomic would later tell police he was "surprised" that no alarms went off as he took the Léger carefully out of its frame. But, as chance would have it, the museum's security systems had actually been awaiting repair for several weeks. So, as a self-described "veritable art lover," Tomic 
decided
 to have a look around.
He moved through several different galleries, evading security cameras, and plucked four other pieces before exiting the museum. Among those additional pieces taken: Le Pigeon aux Petits Pois (The Pigeon with Peas) (1911) by Pablo Picasso, valued at €23 million; La Pastorale (Pastoral) (1905) by Henri Matisse, put somewhere in the region of €15 million; L'Olivier Près de l'Estaque (Olive Tree near Estaque) (1906) by Georges Braque; and La Femme à l'Éventail (Woman with a Fan) (1919) by Amedeo Modigliani.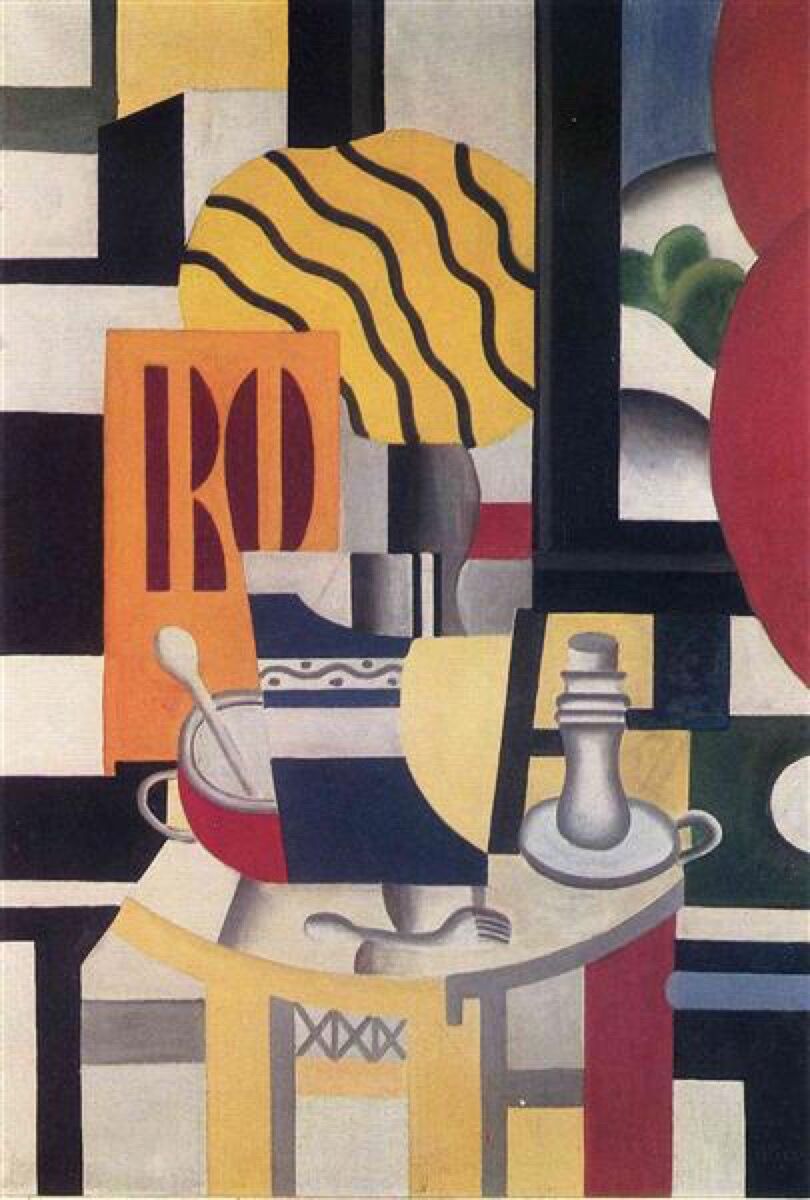 Fernand Leger, Nature Morte aux Chandeliers (Still Life with Candle), 1922. © Fernand Leger.
Pablo Picasso, Le pigeon aux petits pois (Pigeon with Peas), 1911.
Three guards were on duty the morning of May 20th. An hour after sunrise, at around 7 a.m., as they were preparing to open the museum, they noticed the empty frames and alerted police. They had seen and heard nothing. Members of Paris's elite armed robbery unit, the Brigade de Répression du Banditisme, responded. Visitors to the Musée d'Art Moderne that day found a sign informing them that for "technical reasons" the museum would be closed. 
The Guardian 
described
 the scene outside: "The world's media swarmed around the five police officers on guard" and "by early afternoon, the entrance had been cordoned off and security barriers erected."
At the time, the impact of the theft was a mix of shock, threats, and awe. Alice Farren-Bradley, then of the Art Loss Register in London, called it "one of the biggest art heists ever, considering the estimated value, the prominence of the artists and the high profile of the museum." The city's then-deputy for culture Christophe Girard described the psychological impact of the theft. "People at the museum are traumatized," he said. "These are such important pieces of art. It's clear that the security system was outfoxed." Tim Marlow, the art historian and Royal Academy artistic director, was impressed with Tomic's eye. "These are works by the greatest figures of early 20th-century art," he said to the the Telegraph. "You've got to say that this thief has good taste—he knew what he was taking."
Indeed, it is clear from planning to theft that the burglar had some idea of what he was doing. It was less clear at the time that he knew what he would do next. "You cannot do anything with these paintings," said Pierre Cornette de Saint-Cyr, then the director of the Palais de Tokyo. International police would be on alert, keeping an eye out for the works. And the pieces could never be sold on the open market or shown to law-abiding collectors who would likely recognize and report the paintings given their notoriety. In such cases, thieves sometimes try to extract a so-called "finders-fee" for returning the work, but that is also difficult. So Saint-Cry spoke directly to the perpetrators. "These five paintings are un-sellable, so thieves, sirs, you are imbeciles, now return them." Alas, it was not to be.
Arrest and Trial
It took police more than a year to arrest all three of the theft's perpetrators. But now, Tomic and two accomplices—the antiques dealer Corvez and watchmaker Yonathan Birn—are standing trial in a Paris courtroom. Conspicuously absent, however, are the works themselves. If Birn is to believed, the pieces are gone, destroyed by a garbage truck. "I threw them into the trash," a 
tearful
 Birn told the court three times over the course of the proceedings. "I made the worst mistake of my existence." The last to be arrested, Birn said he panicked when the other two were picked up by police in May of 2011 and dumped the priceless pieces.
The investigating judge, Peimane Ghaleh-Marzban, is skeptical that Birn threw the pieces away. So are, for that matter, Birn's co-defendants, who testified that he was "too smart" to simply discard the priceless works of art. Tomic himself wants to know where the objects are, saying that "these are my artworks." Farren-Bradley, who is now the moderator of the Museum Security Network and has 
written
 about the heist, told Artsy via email, "We can only hope that Mr. Birn's claims of panic-induced destruction prove to be untrue." Though, she added, that other cases where artworks became "too hot to handle" resulted in the pieces being badly damaged or even destroyed.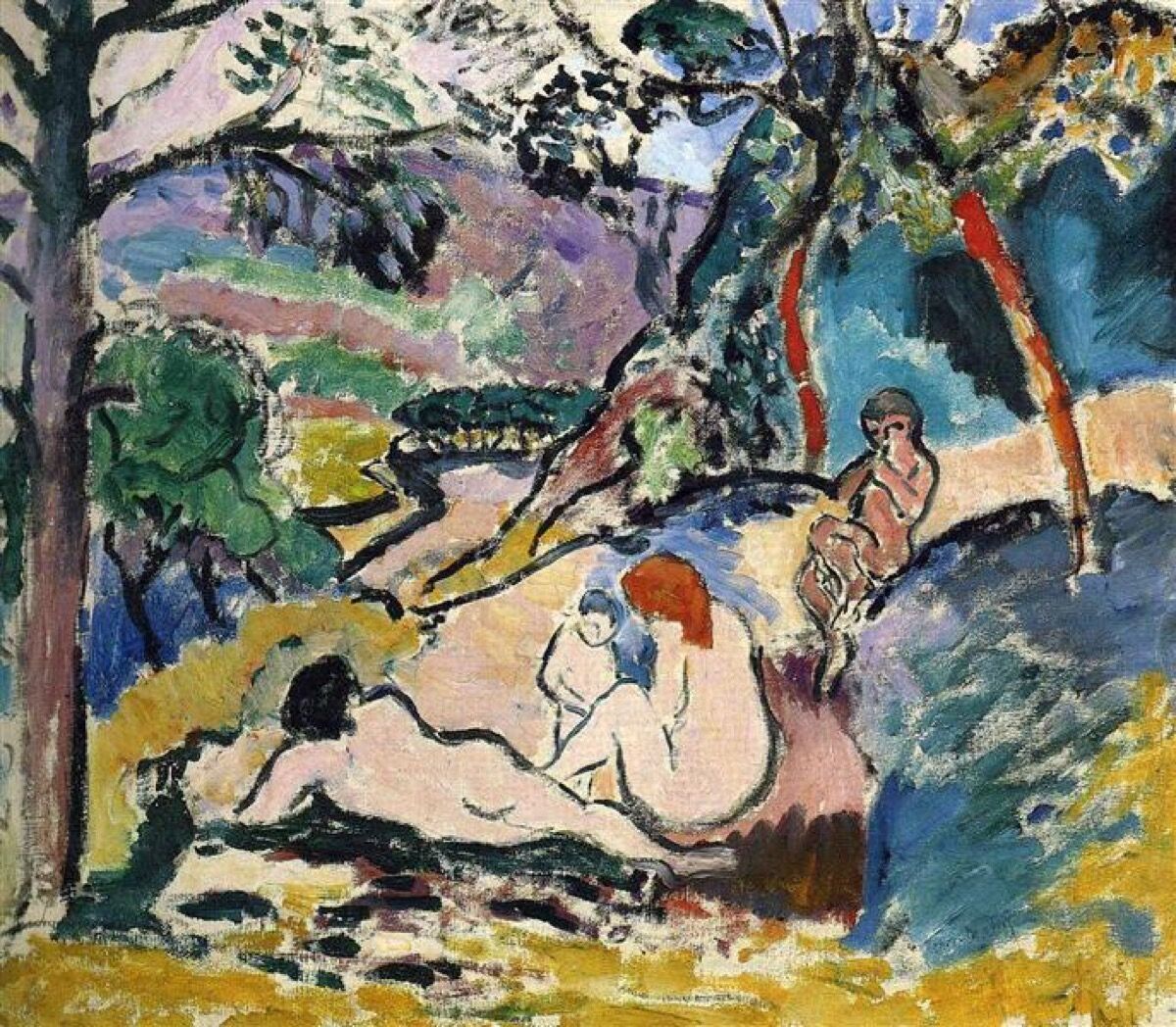 Henri Matisse, La Pastorale (Pastoral), 1905. © Henri Matisse.
Amedeo Modigliani, La Femme a l'Eventail (Woman with a Fan), 1919.
Though real mystery remains over the fate of the works, authorities believe they have a solid case against Tomic and his accomplices. After police picked up Tomic, he told them under questioning that he'd committed the caper, planning only to steal the Léger for the art dealer Corvez, who had confessed to having received stolen goods previous to this instance. When Tomic showed the dealer the other four pieces, he said that Corvez reacted with shock and was unsure if he could actually sell them.
After Corvez reportedly grew nervous about having the pieces in his dealership, he showed them to Birn, a friend, who said he would buy the Modigliani for €80,000 and store the rest. When police made their arrests in May, a nervous Birn said he retrieved the Modigliani from the bank vault where it was kept and destroyed it, along with the other four pieces. Police 
actually
 searched Birn's house that same month in relation to another theft but didn't find the paintings.
Police say they also have cell phone evidence that places Tomic or one of his accomplices in the area of the museum the night of the theft. After searching Tomic's apartment, officers found all the climbing equipment one would expect to find in the den of a thief named "the spider-man," including gloves, ropes, a harness, climbing shoes, and suction cups. Tomic also has 14 prior convictions for burglary. Though he evaded some security cameras, even managing to somehow disable one, CCTV footage did capture a "heavily disguised, burly figure" that police say is Tomic.
Tomic is charged with stealing cultural property and with his record faces 20 years in prison if convicted. His alleged accomplices face 10-year sentences if convicted on charges receiving stolen goods. The trial continues on Friday.
Isaac Kaplan is an Associate Editor at Artsy.