£109 Million Sotheby's Contemporary Sale Shows Market Stability—Even without Sparks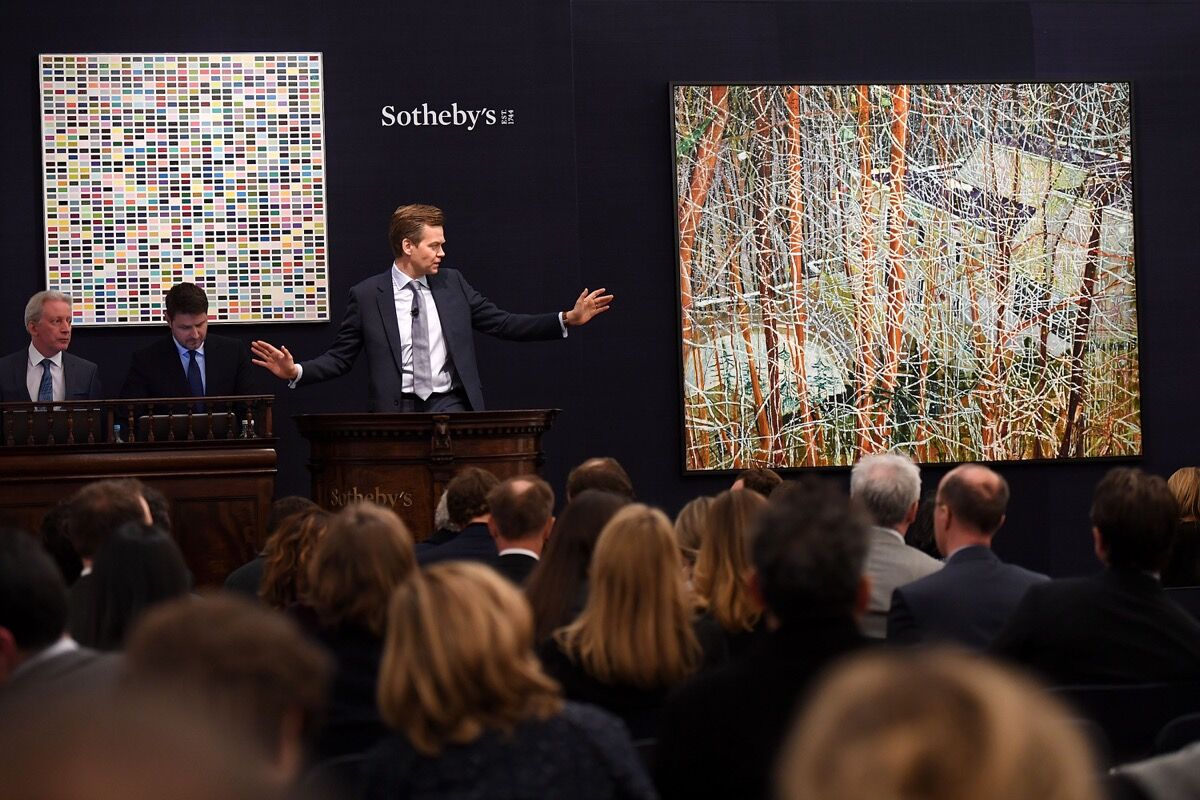 Primed with appealing and largely blue-chip offerings, the art market continued to show strength and stability at Sotheby's Contemporary Art evening sale on Wednesday, bringing in £109.2 million after buyer's fees with only three out of 58 lots going unsold.
The tally, including fees, neared the high side of pre-sale estimates between £85,880,000 and £118,720,000; the buy-in rate by lot was a slender 5.2%. The hammer total was £93.4 million. The evening total was roughly a 7% drop from last year's £117.4 million result, including fees. Three additional works were withdrawn just before the sale began.
Twenty-seven of the 55 lots sold in Wednesday night's auction exceeded one million pounds and of those, six hurdled the five million pound mark. Twenty-one lots—nearly 40% of the sale's successfully sold works—were backed by financial guarantees, either in combination with Sotheby's or solely by third-party backed "irrevocable bids," a sign that, despite growing confidence in the market, sellers still want insurance before placing major works at auction. Outside backers receive a confidential fee from the auction house for providing the guarantee.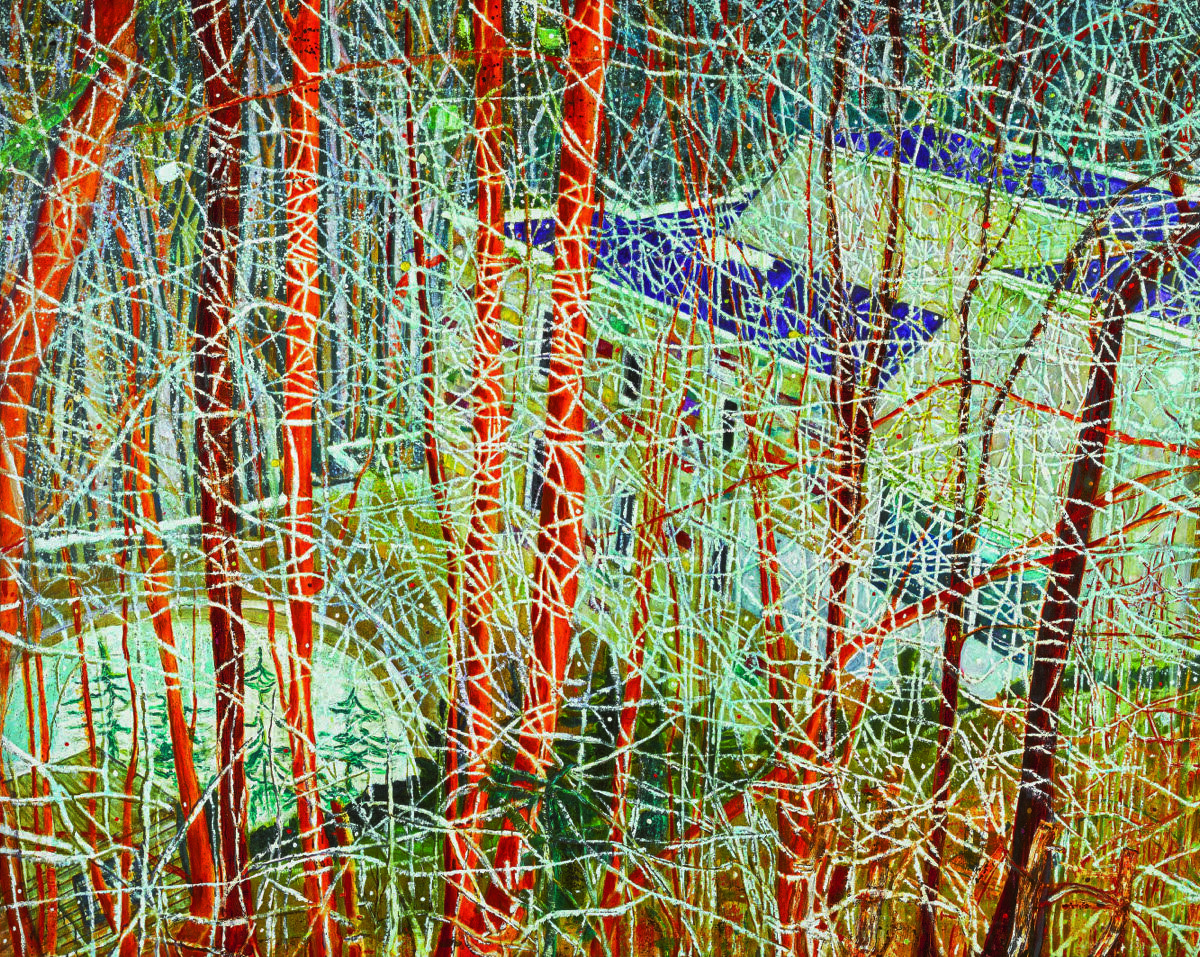 The evening began on a confident note with Untitled (2000), a riff on the color red in enamel on rice paper. Identified as part of his storied "9th Street Rundown" series, it sold to a telephone bidder for its high estimate of £600,000 (£729,000 after buyer's fees).
That was just a warm-up for a second and significantly larger Wool at 126 by 96 inches, and resembling in part the brash brush work of the
Untitled
(2007), executed in enamel on linen, was consigned by Benedikt Taschen, the publishing magnate and noted contemporary art collector. The Wool ignited a fierce and drawn-out bidding battle in the salesroom before finally selling to New York's Andrew Fabricant of
Richard Gray Gallery
for a sizzling £9.1 million (£10.4 million with fees), well above the high estimate of £6.2 million.
Bidding opened at £3.7 million and almost instantly started a bidding ping-pong match between Fabricant and the New York-based private dealer Philippe Ségalot, with each volley across the net nudging the price up in £100,000 increments. The dealers bid on behalf of their clients from opposite ends of the salesroom, each with a cell phone glued to an ear. A bit later in the sale, Fabricant was observed amiably chatting with Ségalot. After all, it is an art club.
The Wool was also backed by an irrevocable bid, a.k.a. a third-party guarantee, so Sotheby's wound up giving some portion of the juicy upside to that anonymous third party. A footnote in the auction catalogue said the guarantor "…may be compensated for providing the irrevocable bid by receiving a contingent fee, a fixed fee or both."
"It's a rare and fantastic picture," said a disappointed Ségalot as he exited the salesroom. "I was expecting competition, but not that much."
The seasoned dealer pointed out that another Wool from that small group of monochromatic, large-scale works sold at Sotheby's London a year ago for £7.1 million. Another version resides at
Tate Modern
. In any case, the bidding duel proved to be the high point of the evening.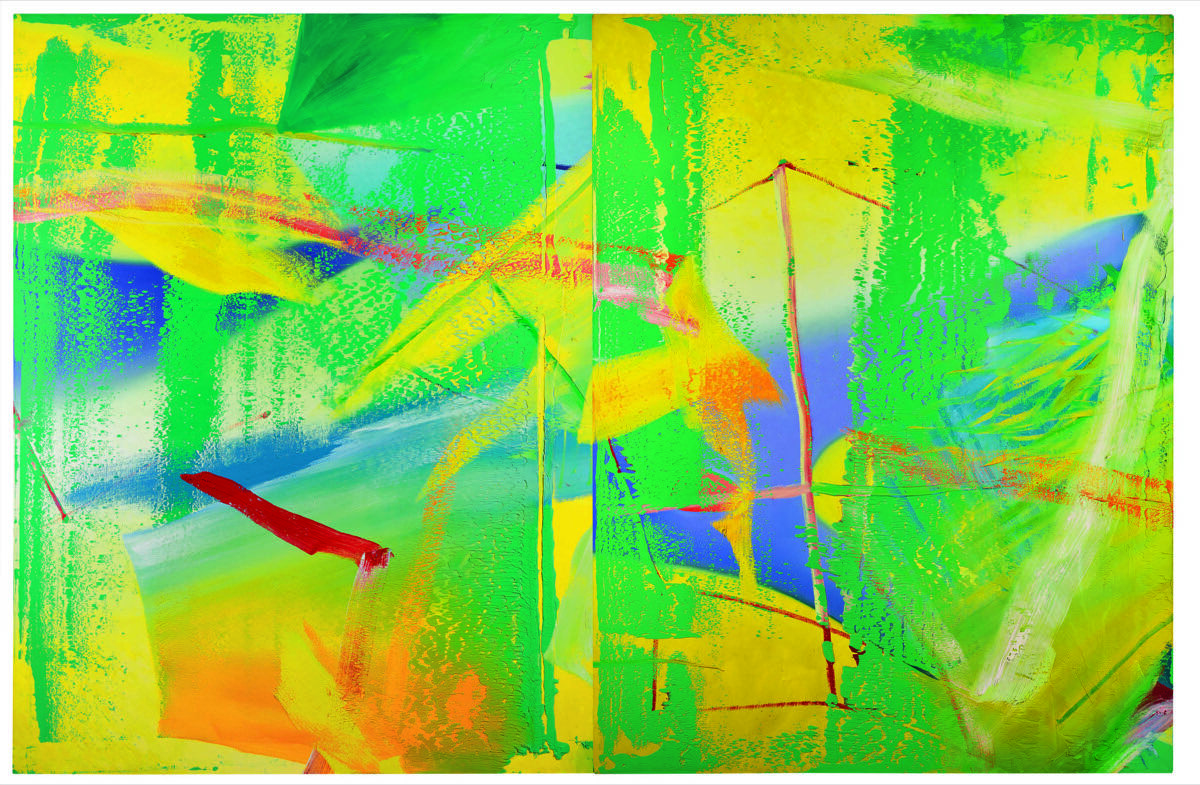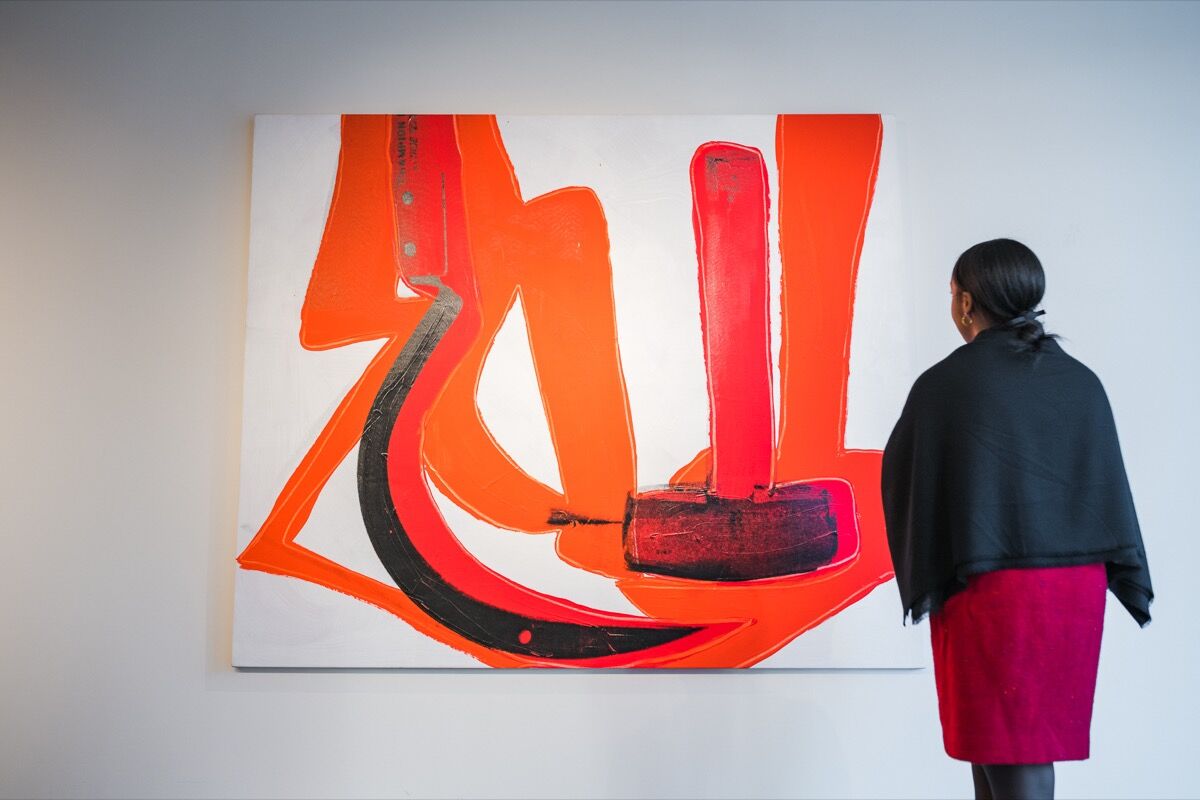 On the Italian front, Amanti (Lovers) (1962–66), an early and surprisingly pristine
Figura Femminile con Fiori (Female Figure with Flowers), an early and massive polychrome ceramic work by
But that number paled next to Concetto Spaziale, Attese (1963), a Ferrari-red Fontana bearing six vertical cuts, which launched a bidding battle that ended with a victorious telephone bid of £4.3 million (£5 million with fees), well above its £3 million high estimate. It last sold at Sotheby's London in March 1995 for £84,000.
The evening's last entry,
Untitled Film Still #57
(1980), one of a small edition of three gelatin silver prints, sold for £180,000 (£225,000 with fees), below its £200,000 low estimate and a modest price point for a museum-quality work. It had been included in the artist's traveling retrospective that began at the
Museum of Modern Art
in 2012, and is one of 70 works from the famed series. It last sold at auction at Phillips de Pury & Company, New York, in November 2005 for $60,000.
"I don't think there's any progression in the market," said Gorvy, who also noted that price is strictly governed by quality as buyers have become more discerning. "Anything not quite there, the prices are affected."
All prices reported include the hammer price and the result with the tacked-on buyer's premium, calculated at 25% of the hammer price up to and including £180,000, 20% of any amount above that and up to and including £2 million and 12.9% for any sum above that figure. Estimates do not reflect the buyer's premium.
The evening sale contemporary action resumes at Philips on Thursday.