11 of the World's Most Unusual Artist Residencies
There's nothing "usual" about an artist residency. Each year, droves of artists undergo these rite-of-passage programs, taking weeks or months (sometimes even years) to transplant their artmaking practices to remote studios or isolated cabins, to a neighborhood art space or a major museum, to a desert bungalow or a lakeside campus reminiscent of a summer sleepaway camp. Residencies are incubators for productivity, but also opportunities for funding, forging relationships, and perhaps most importantly, finding inspiration. As with most aspects of the art world, "one-size-fits-all" is not a term that can be applied here.
Skowhegan, Millay, Yaddo, and Oxbow—some storied, highly competitive residencies like these can be certifiable gold stars on an artist's CV, but these only represent a small fraction of the experiences that artists can apply for each year. More and more programs are arising for artists to enroll in adventurous experiences that upend common conceptions of what a residency should be. Here, we offer a mere 11 of these artist residencies, spanning Hawaii, Antarctica, and even commercial cargo ships.
Brisbane Airport Artist Residency
Brisbane, Australia
Travelers flying into and out of Brisbane of late might have spied
an artist seated alongside a runway or in a departure gate
with a sketchbook and pencil in hand. This is Robert Brownhall, the Australian artist who was invited to be Brisbane Airport's first Artist-in-Residence (January–June 2016). "The airport is inspirational to me because it is a place of great visual stories and hard edge modern architecture. It is such a futuristic place," says Brownhall. "It also has great personal stories unfolding constantly. There are farewells, greetings and energetic crowded scenes. In contrast to this the tarmac becomes a mysterious and lonely place late at night."
Antarctic Artists & Writers Program
Antarctica
To earn a spot in the National Science Foundation's residency in the Antarctic, artists must propose projects that align with its mission to increase awareness and appreciation of the scientific research and education happening in the region. "It was an experience of a lifetime, both as an artist, and as a member of the human race," says

Container Artist Residency
Commercial cargo ships traveling across the world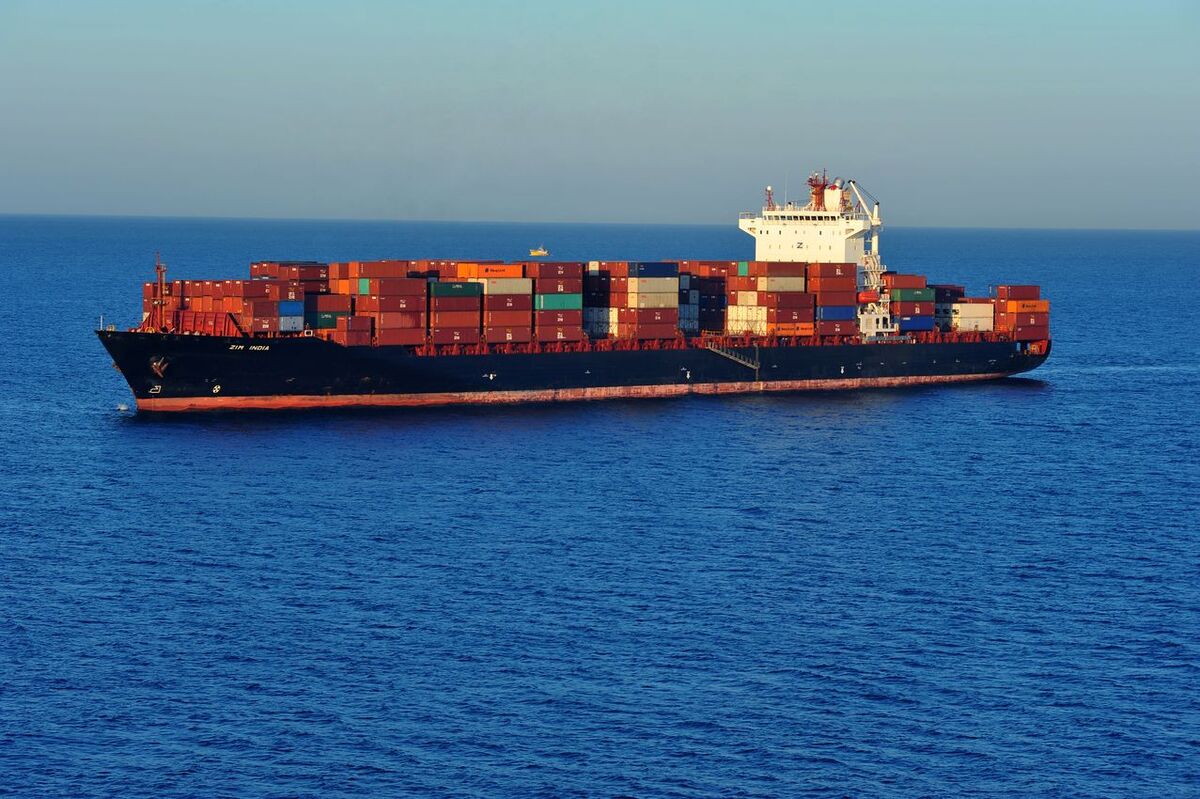 In the summer of 2011, while a student in Yale's MFA program,

This resource recovery company hosts a Bay Area residency program that gives artists access to discarded materials from the community, as well as studio space at the San Francisco Solid Waste Transfer and Recycling Center. The program dates back to 1990, when it was established to inspire the community to conserve natural resources and support local artists. "Recology provides me with a view into San Francisco's social landscape through materials recovered from the city's waste stream," says Weston Teruya, whose residency runs February–May 2016. "It's a unique opportunity to learn and generate work from the unexpected details and complexities of life in the city in at a time of change and upheaval." Another current resident,

Outlandia
Glen Nevis, Scotland
Outlandia's residency takes place in a tiny, idyllic tree house, just three meters wide, realized by artists London Fieldworks and designed by Malcolm Fraser Architects. The isolated structure (over two miles from the nearest town, Fort William), ensconced in Norwegian Spruce in the Scottish Highlands, is located at the foot of Ben Nevis, the U.K.'s highest mountain. The program provides the opportunity for artists to unplug and tap into the natural surroundings for inspiration and artmaking. Participating artists' proposals have included those that would draw on natural resources or consider the relationships between nature, industry, and tourism. "From my first sighting of Outlandia, I was struck by its resemblance to a bird-box—only at human scale—perched high in a remote forest canopy," says Clair Chinnery, who has completed time as an artist-in-residence. "Hence, my proposal to London Fieldworks was to build a nest in this curious structure, the interior of which is physically and visually inaccessible for those without a key. For its privileged inhabitants there is a window, offering spectacular views of Ben Nevis."

Side Street Studios
Cape Town, South Africa
Located in the Woodstock neighborhood, an art and design hub, Side Street Studios is an arts complex spanning three formerly abandoned buildings, which have been renovated to house exhibition space, artist studios, and shops—plus a residency program that began in 2015. Resident artists stay free of charge, for up to three weeks, and in return they contribute a piece of artwork. The program encourages artists to explore Cape Town and engage with its community; street artists are especially well-suited to the program and its vision. "The most inspiring aspect of the residency for me was its place within Cape Town," says German artist Philipp Pieroth, who completed a mural during his stay. "The vibrant atmosphere of exchange and encounters had a real, positive influence on my process."

Rabbit Island
Three miles east of the Keweenaw Peninsula in Lake Superior, Michigan
In February 2010, Rob Gorski bought a pristine, forested 91-acre island on Lake Superior, tipped off by a Craigslist ad. During the next three years he raised funds, with the help of cofounder Andrew Ranville and a Kickstarter campaign, to set up a residency that now hosts and funds four to six artists for up to four weeks on the island each year. Artists live and work within this untouched ecosystem—a habitat for bald eagles and blue herons, trout and salmon—and are encouraged to create work in response to it. "I think that one of the chief limitations of the island is also one of its greatest strengths," says Nich Hance McElroy, a photographer who completed the residency in 2014. "There are shelters, but there aren't studios or production facilities per se, so whatever tools and habits you bring to work with are subject to the exigencies of the weather and the isolation of the island, which imposes some real, but potentially healthy, limitations."

Horse and Art
Barnag, Hungary
In a small historical village near Lake Balaton, this unique residency offers two-week-long programs that encourage connections between equine studies and visual arts. Residents can be artists interested in riding or riders interested in art, and activities span horseback riding, horse archery, art history, and artmaking. Now in its second year, the residency takes place on a private property with six horses, where participants stay in traditional Hungarian style yurts. "I decided to apply to the program as I work with companion animals in my research and wanted to extend the range and shift the focus slightly to include horses," says U.K. artist Angela Bartram. "This emerged from my experience as a rider, an experience where one is in tune with the horse."

Elsewhere
Greensboro, North Carolina
This non-profit, self-described "living museum set in a three-story former thrift store," hosts some 50 artists each year to create art with its contents. The space is filled with an inventoried collection of objects from businesses run by the late Sylvia Gray (1939 to 1997). Elsewhere is run by Gray's grandson, George Scheer. "We think of it as being both material and archives," he says. "Artists are invited to transform these things and, at the same time, the collection and part of the archive." The works that artists create remain a part of the built environment of Elsewhere. Visual artists, musicians, researchers, writers, chefs, and anthropologists have all partaken in the residency. "The first time I visited Elsewhere was in 2008, and since then my practice has never been the same," says 2015 resident

Hawai'i Volcanoes National Park
Hawaii
Each year the National Parks Art Foundation (NPAF) places over 50 artists in residencies within national parks across the U.S., with support provided by the National Endowment for the Arts. Among the programs they offer is Hawai'i Volcanoes National Park, on Hawaii's Big Island, where one artist may live and work among the two sacred and storied volcanoes Kilauea and Mauna Loa. Artists work en plein air in this rainforested oasis, with close proximity to natural phenomena such as active lava flows. U.K. artist

SETI Institute
Mountain View, California
Casey Lesser is Artsy's Creativity Editor.