13 Artists Give Advice to Their Younger Selves
Have you ever wanted the chance to give advice to your younger self? Maybe you needed a kick in the pants at age 17, words of encouragement at 20, or just a little guidance at 31?
As we approach the close of the year and enter a period of reflection and resolution, many of us mull the past 12 months and consider the course of our lives. There's no better time, then, to solicit advice from those we look up to. Here at Artsy, that means the artists who make work that drives and inspires us.
Below, we've compiled 13 artists' responses to a simple but fraught question: What wisdom would you offer your younger self?
With the privilege of hindsight comes the foresight to consequence. GULP. Never stop learning. Never believe that you know something because the world will change around you, and with that, the meaning of things will inevitably change also. In the spirit of the eternal student, enjoy not knowing as much as you enjoy your privilege to lifelong learning. Many occupations are not blessed with such a gift, so appreciate it.
Don't panic when nothing is going on in your career…it's the best time to work—unencumbered and with no deadlines. Just figure out how to stay alive and appreciate those periods of freedom.
That said—don't panic when you're not working. Every experience, interaction, relationship, trip is changing your brain and your vision and will influence your next project.
Hang onto your so-called failures. Try and save them. They hold the key to everything that came before and comes after and are amazing to look at down the road.
Trust your ideas. Of course, at certain moments your work may look similar to someone else's—it's inevitable.…Just work through it, don't turn away. Self criticism is one thing, self-sabotage is another.
"Sometimes your loyalty will betray you, but it's a virtue that you can't compromise." —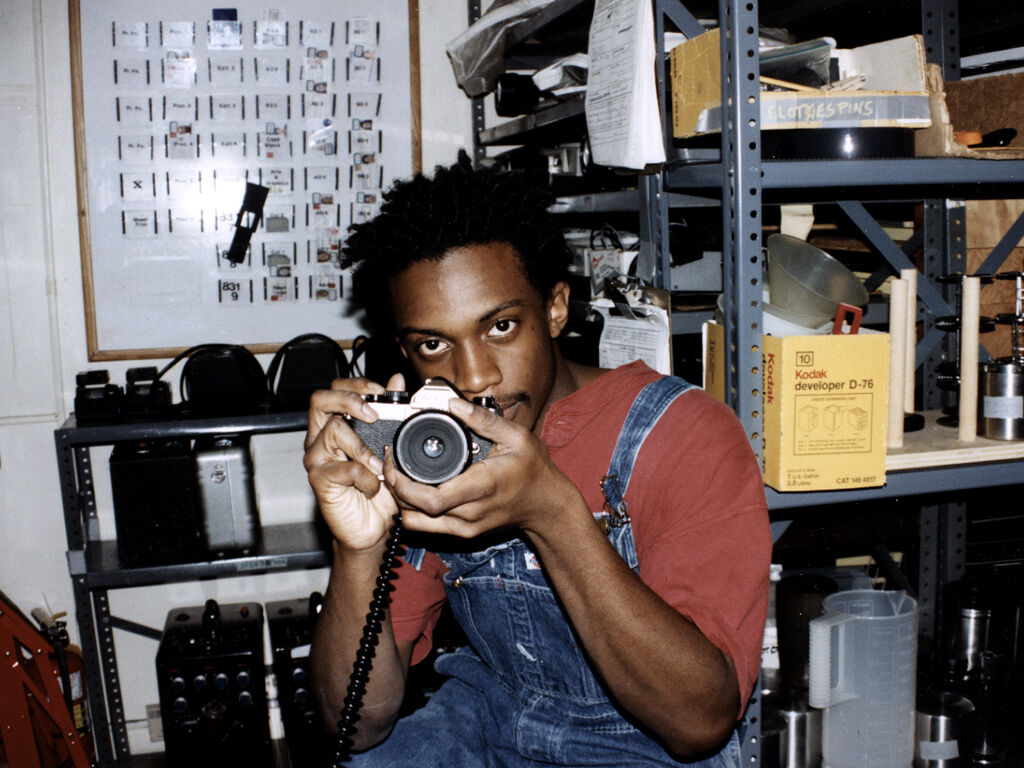 The first thing I would say to myself is, don't take any opportunity for granted. Things are exciting and new, but certain ships won't come back around. Don't be afraid of yourself, because nobody really knows what they're doing. You never know who or what is going to make the greatest impact on your life or career. Sometimes your loyalty will betray you, but it's a virtue that you can't compromise. Pay more attention to the market. There are ebbs and flows, so don't expect things to always be the same. Make sure you buy the work of your peers whom you respect the most, and trade with as many artists as possible. Spend more time in Europe and Africa.
"When you are young, it's very important to try to know yourself and to seek out knowledge." —
I very seldom think of my youth. I have always had a very active life from early on. I first started drawing and playing with paper as a child, and would create forms from paper, laying them out across the floor. Ever since then, I have played with forms with great joy; it's a more complicated game, but one which gives me freedom to do what I want, what I like, and what I think is worthwhile. I think it is quite difficult for a young female artist to know herself and not to give up on herself. But when you are young, it's very important to try to know yourself and to seek out knowledge, both generally and through culture.
Accept gifts freely. Ask for what you want. Have courage. Trust solitude. Be generous. Listen to the wise. Suffer little children. Speak your naked truth. Give yourself away. Believe in your vision. Color yourself shameless. Leap into the void. Turn the world upside down. Remember: We are the living and the dead. May your dreams come true.
"God damn, I wish I'd believed the good parts as much as I believed all the bad parts." —
A whole lot of early work just doesn't amount to much (unless you are
God damn, I wish I'd believed the good parts as much as I believed all the bad parts. It just took me so long to believe in the kind of artist I turned out to be because all along I wanted so much to be the artist I really wasn't: suave and accomplished, the kind I saw in books or museums.
Sitting here next to my baby girl Aka, looking at her staring into the unknown deepness of a newborn's mindless universe, I am tempted to share some of my old wisdom with her. But of course this would be just a waste of energy. I assume it would be an equal waste of time to give young Olaf some advice.
As an artist starting out, I remember meeting older professional creatives who tried to share some of their life knowledge with me. Most of it went in in one ear and straight out the other. Fact was, my brain was not able to process these thoughts and transfer them into successful actions. I was just in another place, in another time, and of course, in another body.
With that in mind, I would not tell my younger self anything!!! I would just drink a glass of wine with my babyface friend and try to feel that earlier time in my life. We would empty the bottle together and talk about this and that.
Okay, okay, I might say this before I go: "Watch out for photo editions that are too large—just make them smaller!"
Don't disregard your gifts. The art world is going to challenge you enough, don't make it any harder on yourself; stick with your strengths. If something comes easily to you, don't dismiss it, explore and expand on it rather than trying to force it into the prevailing zeitgeist. Just because something seems easy or natural to you doesn't mean it is weak—listen to your inner voice.
As most of the art world knows, my body is by now almost fully covered in tattoos. One of them was a piece of advice that I gave as the godfather to the child of another artist. It has also gotten me into all kinds of trouble, occasionally. The tattoo reads: do so.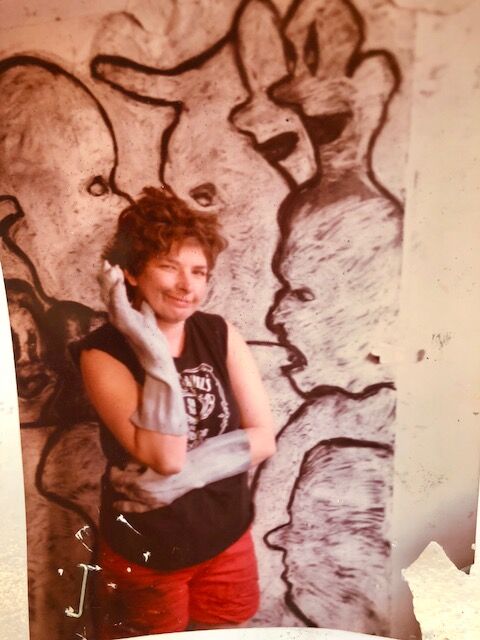 I would advise my younger self to accept herself and know her strengths and weaknesses. This is hard to do when you're young—to know yourself and who you are. But plunge into life and your work—OWN IT! Leave no stone unturned.
"Try everything. Don't worry if the work you are making isn't what you want it to be…remember work creates work." —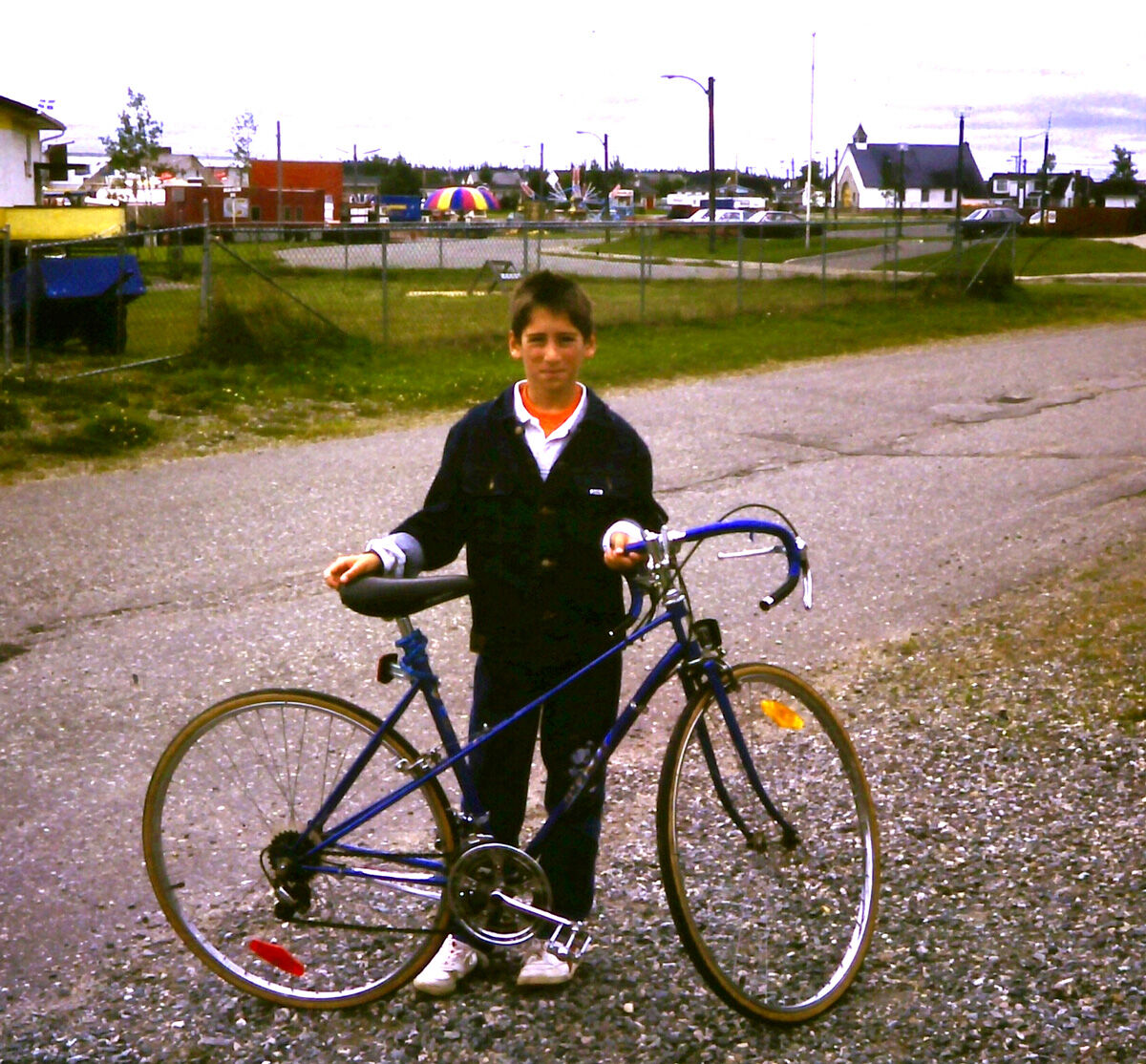 I am 11 years old in this photograph and it was taken in Wales, where my mother was born. I had an interesting upbringing. I spent my summers with my father's family in Karachi, Pakistan, learning to play cricket and hockey on the street and also many Christmases visiting my mother's family in Cardiff. When I think back to this time, I wish I had understood the culture I was experiencing. I should have learned to speak and read Arabic. I should have worked harder at school, been better at math, learned to speak French, Italian, German and read English and history at Cambridge! But somehow, growing up in a small town outside Birmingham, only focusing on wanting to be an athlete, the perfect language graduate described above didn't happen.  
My advice to a young artist is to not undervalue your time at art school. When I look back, I wish I had been freer and experimented more. Try everything. Don't worry if the work you are making isn't what you want it to be…remember, work creates work. Make sure to stay up really late, see the sun rise, and have fun. All your experiences feed into your art.
Take more pictures. You can't have enough pictures! Always document the work you are making, whether it's successful or not, and take images of your different studios all the way through your life. You will be so happy to have these photographs later.
Always value your art higher than you think. I don't mean that in a monetary sense, but in a passionate and eclectic way. Try and be the biggest editor of your own work—not everything you make should end up on a wall.  
Everything you do means something, and you will spend your whole life finding out what. I'm still figuring it out myself.
"I would reverse the idea completely. What an older artist constantly needs is advice from their younger self." —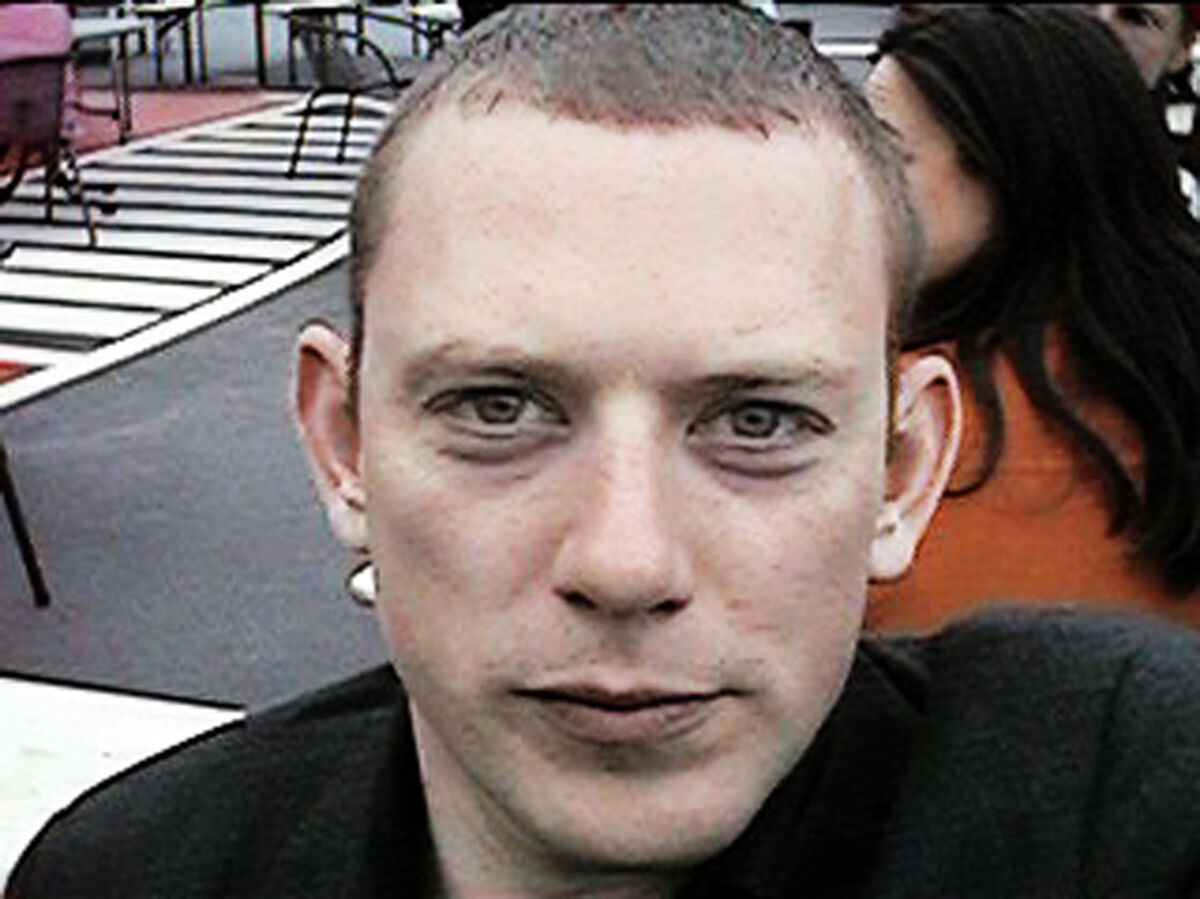 I would reverse the idea completely. What an older artist constantly needs is advice from their younger self. Remain open. Take real chances. Waste time. Live completely. Being able to receive fading messages from the past is essential when you encounter the frustrations of your own artistic history. The maturing consciousness is often way too pragmatic. My younger self would tell me to restart more, repeat without doubt, read with more hunger, put down that phone, run more, play the music a little louder, forget about budgets, search for new locations.
All this older artist can say in return is limited to smug reassurance that things might work out, writing is not a hindrance to making art, art can be a limit to a fully lived life, and if you take care you will still be in a deep conversation with your confidants and critical doubles in twenty years time.
So reject the apparent wisdom of the present for the ragged consciousness of the past. Remain open to the voices from a previous time that question your decisions and challenge the existing context. Loop and repeat.
Stay in the present if at all possible. And above all, don't listen to advice from someone claiming to be your older self.
Alexxa Gotthardt is a contributing writer for Artsy.