7 Photographers Who Captured the Agony and Ecstasy of Young Love
It is nearly impossible to forget your first romance—from the feeling of falling head over heels for the very first time, to the crushing heartbreak that almost always ensues. The subject has long been a favorite for photographers, resulting in timeless artworks like
Karen Rosetzsky was inspired to embark on her "Young Love" series (2014-2017) by her own journey, having moved to Amsterdam with her now-husband at the age of 23. In an ongoing body of work, the fashion and lifestyle photographer creates images of young couples around the world at their most intimate—on the brink of kissing, or in the midst of love-making—as well as during spontaneous moments of flirtation. The series was published in 2015 in her first book Young Love, and on her website, Young Love Stories, Rosetzsky tells the story behind each couple's romance.
A veteran documentarian of youth subculture,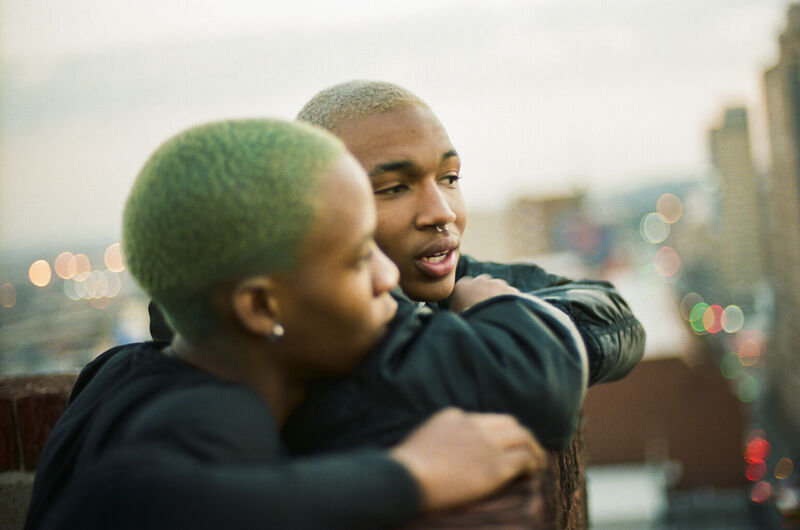 Photographer and filmmaker Matt Lambert began shooting sensual images of LGBTQ youth, mostly boys on the brink of adulthood, when he relocated from New York to Berlin nearly a decade ago. He describes his semi-autobiographical work, through which he explores his own youth and sexuality, as "an anthem of what young relationships and sexuality look like now." The images, bolstered by Lambert's deep-rooted ties to publications like
i-D
and
Dazed,
have attracted a strong following from contemporary youth around the world. Of this fanbase, Lambert has
acknowledged
that he seeks to "continue the conversations that are based around youth identity and how we look at gender and sexuality, because you see the impact that your work actually has on young people."
The late photographer and poet Ren Hang
passed away at age 29
last year and left us with a raw glimpse into youth culture in China. He was celebrated internationally for his subversive images of nude youth, for which he was arrested several times by Chinese authorities. Formally composed photographs of young lovers, including a nude couple sharing a passionate kiss atop a rooftop or two women kissing amidst leafy plants, are among the expansive body of often erotic work he leaves behind. Though Hang stressed that his photographs are not meant to be political, they nonetheless challenge taboos in Chinese culture against nudity and homosexuality and envision a world full of pleasure and free of restraints.
Emerging Dutch photographer
explained
, she's drawn to the complicated area that exists between friendship and love, evidenced by an image of a young couple leaning in for what could be their first kiss or a teenage boy and girl viewing a smartphone screen as an excuse to gather close together. Herman began her "Touch" series during an artist residency at the Chinese European Art Center in Xiamen, a coastal city that, like the rest of urban China, is undergoing rapid change. Her quiet but tender images of university students in dorm rooms and on Xiamen beaches capture the intimacy between both friends and lovers, and explore whether their bonds are somewhat ruptured by technology and their ever-present smartphones.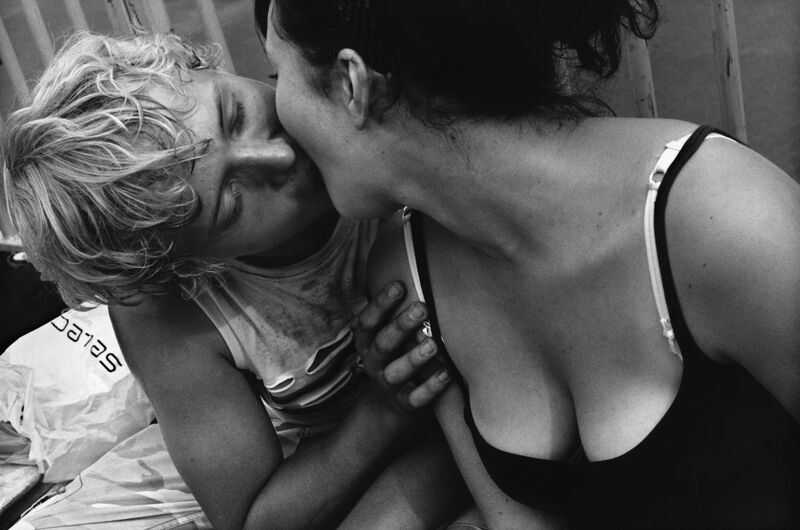 Professional skateboarder-turned-artist
Born and based in Sicily, Paolo Raeli creates dreamlike photographs of his closest friends and their lovers during their daylong adventures, from late-night walks home on the highway to sunrise viewings on beaches and rooftops. Rose-hued and heavy with nostalgia, the resulting images resemble stills from a coming-of-age film. In one image, a teenage boy and girl are seen shedding their clothing while racing toward the sea; in another, a silhouetted couple embraces before a bonfire.  "I think human beings remain the same over generations," Raeli has
said
of his subject. "The mediums we have at our disposal might have changed, but we still all long for love, happiness, health, success and attention."
Demie Kim is an Editorial Associate at Artsy.