What You Need to Know about Arshile Gorky, the Last Surrealist and the First Abstract Expressionist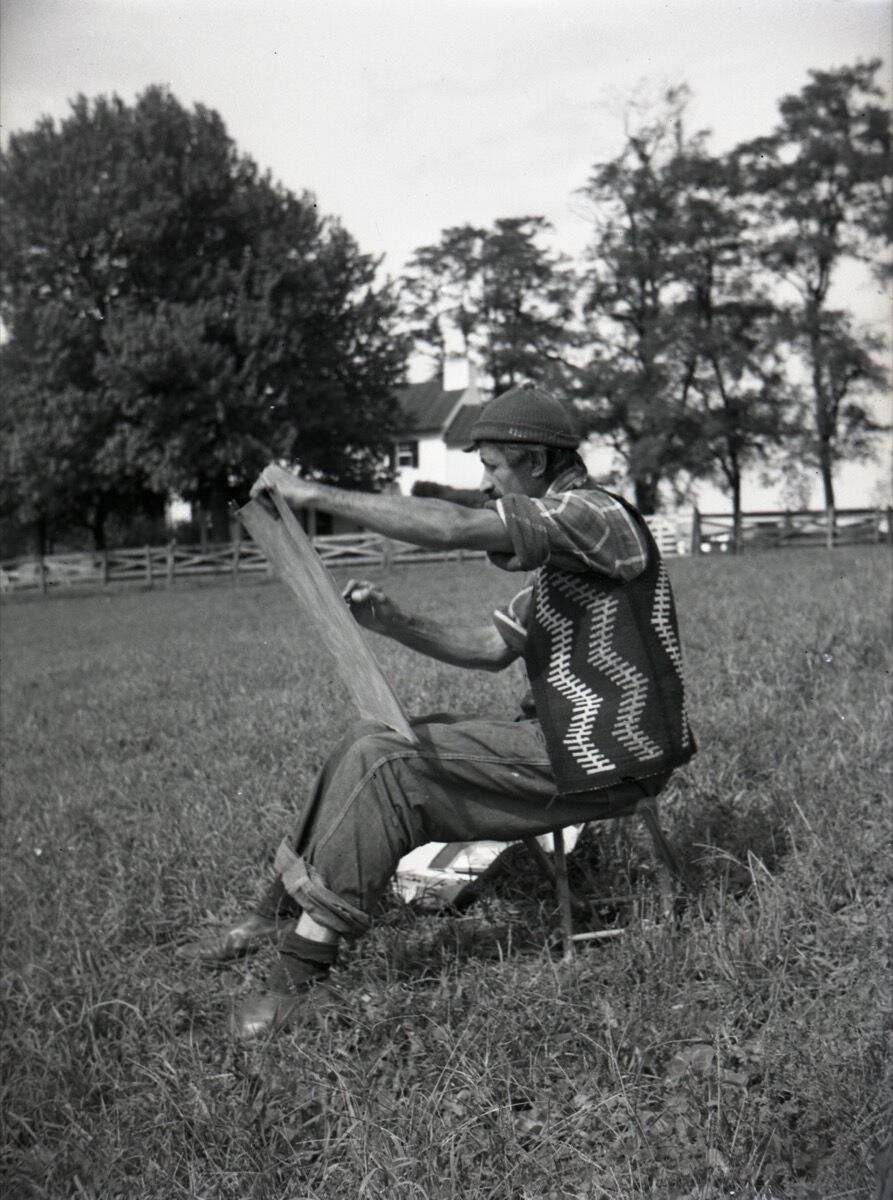 The great, enigmatic painter
In a catalogue published alongside an exhibition of Gorky's late work at
Hauser & Wirth
, "Ardent Nature," the artist's granddaughter, Saskia Spender, describes his work as "an essential representation of the human experience aimed beyond birth and death," and Gorky himself as "a man of secrets" and "a Casanova of color." Surrealism founder André Breton, on the other hand, likened the ecstatic, tempestuous energy of Gorky's paintings to "the desire of the butterfly and the bee."
While Gorky's life and the development of his work were cut tragically short when he committed suicide in 1948, in his mid-forties, his drawings and paintings remain amongst the most inventive and influential of the mid-20th century.
Gorky was born Vosdanig Adoian in around 1902, in the small town of Khorkom, near Lake Van, in an Armenian province that is part of modern-day Turkey. His father, Setrag Adoian, was a trader and occasional carpenter, while his mother, Shushan der Marderosian, was a descendent of Armenian priests. While Gorky spoke his first words later than most children, he took to carving and drawing early. "He used to draw in his sleep," Akabi, one of Gorky's half-sisters, would later
recount
. "You could see his hand moving."
During his childhood, the Armenian population became increasingly oppressed by the Ottoman Turks, prompting Gorky's family to flee, piecemeal, to America. After Gorky's mother died of starvation, in 1919, he and his sister Vartoosh began their long trek to America, through refugee camps in Constantinople and Athens, eventually landing at Ellis Island on February 26, 1920, when Gorky was about 18. Soon after, he began to reinvent himself as an artist—and embed his experience of displacement into his work.
After a brief stint in engineering school, he settled at Boston's New School of Design and Illustration in 1923 and began frequenting museums and galleries, where he pored over the work of Modern masters like Cézanne, Picasso,
After he moved to New York City, in 1924, Gorky supported himself with teaching jobs (first, at what is now known as the Parsons School of Design, where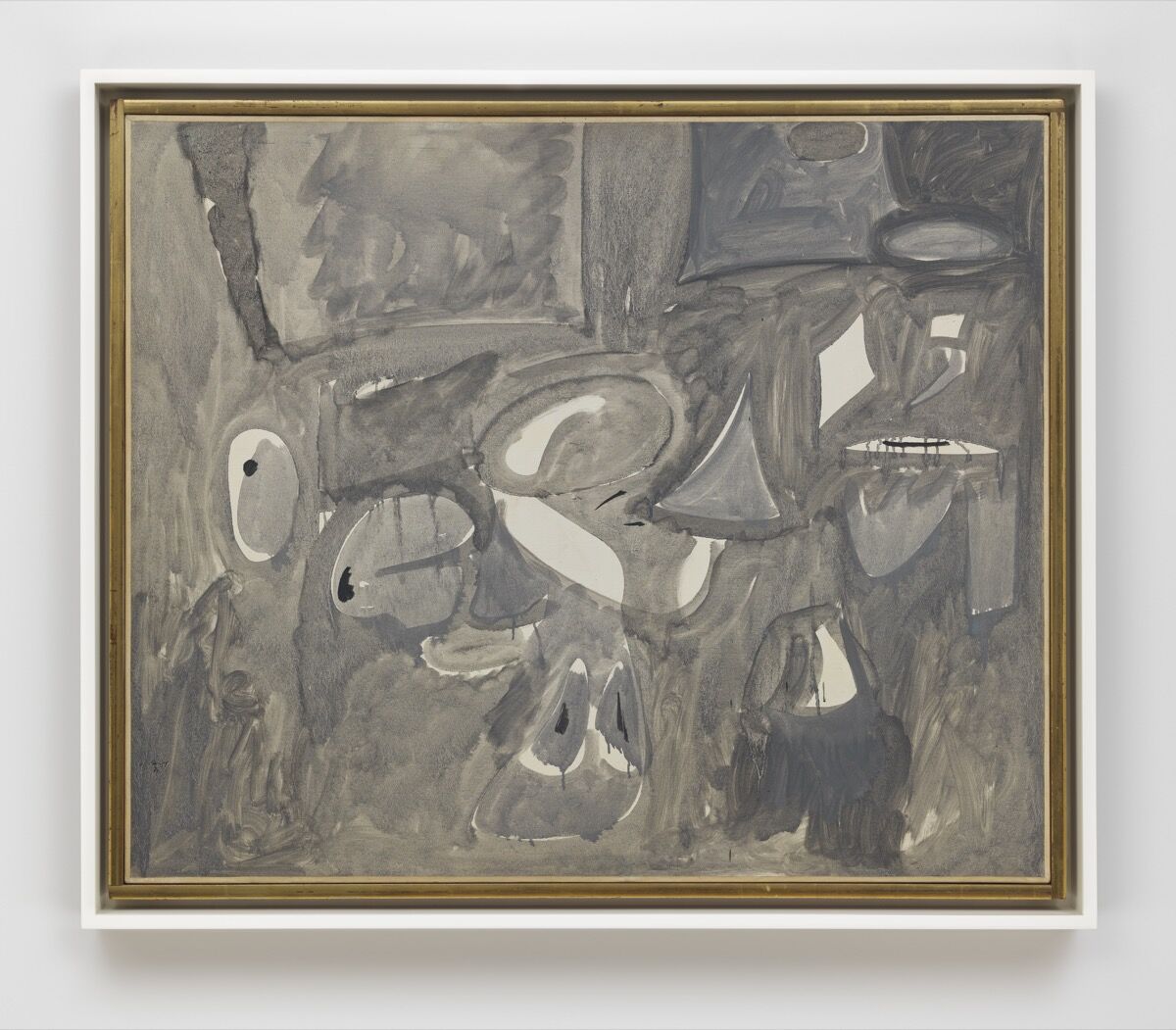 Davis, who met Gorky in 1929, described his presence as "impressive," a quality enhanced (and made enticingly mysterious) by Gorky's "adoption of a black velour hat pulled low over the eyes." De Kooning, who considered Gorky his mentor, noted the artist's knowledge of art history and influence on their group of creatives: "He knew lots more about painting and art—he just knew it by nature—things I was supposed to know and feel and understand."
While he'd become a successful artist in New York, historians note that Gorky didn't find happiness in his personal life until 1941, when he met 19-year-old Agnes Magruder, who soon became his wife. Together, the couple would spend more time outside of New York City, in Connecticut, where Gorky forged what is considered the best work of his career: abstractions that pulse with biomorphic shapes and sulfurous colors inspired simultaneously by
These abstractions took on increasingly dark, brooding hues after a string of tragedies he suffered, beginning in 1946: first a studio fire, then a diagnosis of rectal cancer, and finally a car crash in 1948 that left him with a broken neck. By the middle of that year, Gorky had descended into a deep depression that culminated in him taking his own life. He left a simple message, written in chalk, to his friends and family: "Goodbye, my 'loveds.'"
In 1945, Gorky responded to a questionnaire from the
Museum of Modern Art
that asked: "What in your ancestry, nationality, or background do you consider relevant to an understanding of your art?" Gorky's answer credited only his childhood, and the memories of Armenia that continued to fill his mind: "I was taken away from my little village when I was five years old yet all my vital memories are of these first years," he wrote. "These were the days when I smelled the bread, I saw my first red poppy, the moon, the innocent seeing. Since then these memories have become iconography, the shapes, even the colors; millstone, red earth, yellow wheatfield, apricots etc."
The influence of his native country and his experiences as a refugee would surface throughout his oeuvre in both figurative and abstract work. Just after he arrived in New York, he began work on The Artist and his Mother (1926–c.1936), a painting based on a photograph taken of him and his mother in 1912, and enhanced by Gorky's meditations on his past. In the painting, unlike the photo, she appears as a stalwart and imperishable statue, albeit blurry at the edges like a fading memory.
Gorky's work also displayed an acute interest in the most radical of his European painter-predecessors. In the late 1920s and '30s, he began to mingle their formal choices with his personal experiences and recollections. He borrowed from and reimagined Cézanne's hyper-saturated palette, Kandinsky's energetic line, and Picasso's penchant for exploding perspective into flat, broad shapes in works like Enigmatic Combat (1936–37). As curator Edith Devaney points out: "[Gorky's] motivation was not merely to copy artists like Cézanne and Picasso, Kandinsky,
While some early 20th-century critics derided Gorky's translation of these masters as reductive, others saw it as innovative and resolutely modern. Critic Harold Rosenberg, a contemporary of Gorky's, noted: "A style truly modern must be capable of mirroring the paintings and carvings of all times and places—Gorky was a great connoisseur of painting."
After Gorky was introduced to Surrealism, in 1944, he began to usher into his compositions Breton's celebration of spontaneity and the subconscious. (Breton and the Surrealist poet Paul Éluard would become Gorky's close friends.) The movement's practice of automatic drawing, or stream-of-consciousness drawing without planning or forethought, worked its way into Gorky's practice and resolved as free-wheeling lines and amorphous shapes.
In one painting from 1944, How My Mother's Embroidered Apron Unfolds in My Life, Gorky begins to fuse all of these forces: the personal, the aesthetic, and the automatic. The large-scale piece presages Abstract Expressionism's allover compositions, with lines and drips that careen across the canvas without evident form. But the work's title references physical and psychological content: "the embroidery on his mother's apron, evoking memories of his childhood, burying his head in her skirts and experiencing this patterning while listening to her stories and feeling her presence," as Devaney has written.
In the 1940s, Gorky also began to draw en plein air, on his family's land in Connecticut. The verdant landscape not only informed the bulbous, biomorphic shapes that push through his late compositions, but also inspired memories of the vistas of his native Armenia, which would also materialize as organic forms in his paintings. During a recent talk, Spender referred to these mature canvases as sites where Gorky's interior landscape merged powerfully with the exterior landscape that surrounded him. "I always have the sense that they're happening together," she explains. "That perhaps he was outdoors, drawing and looking at trees, and also drawing an impulse or a memory or something that lies inside his consciousness."
Why does his work matter?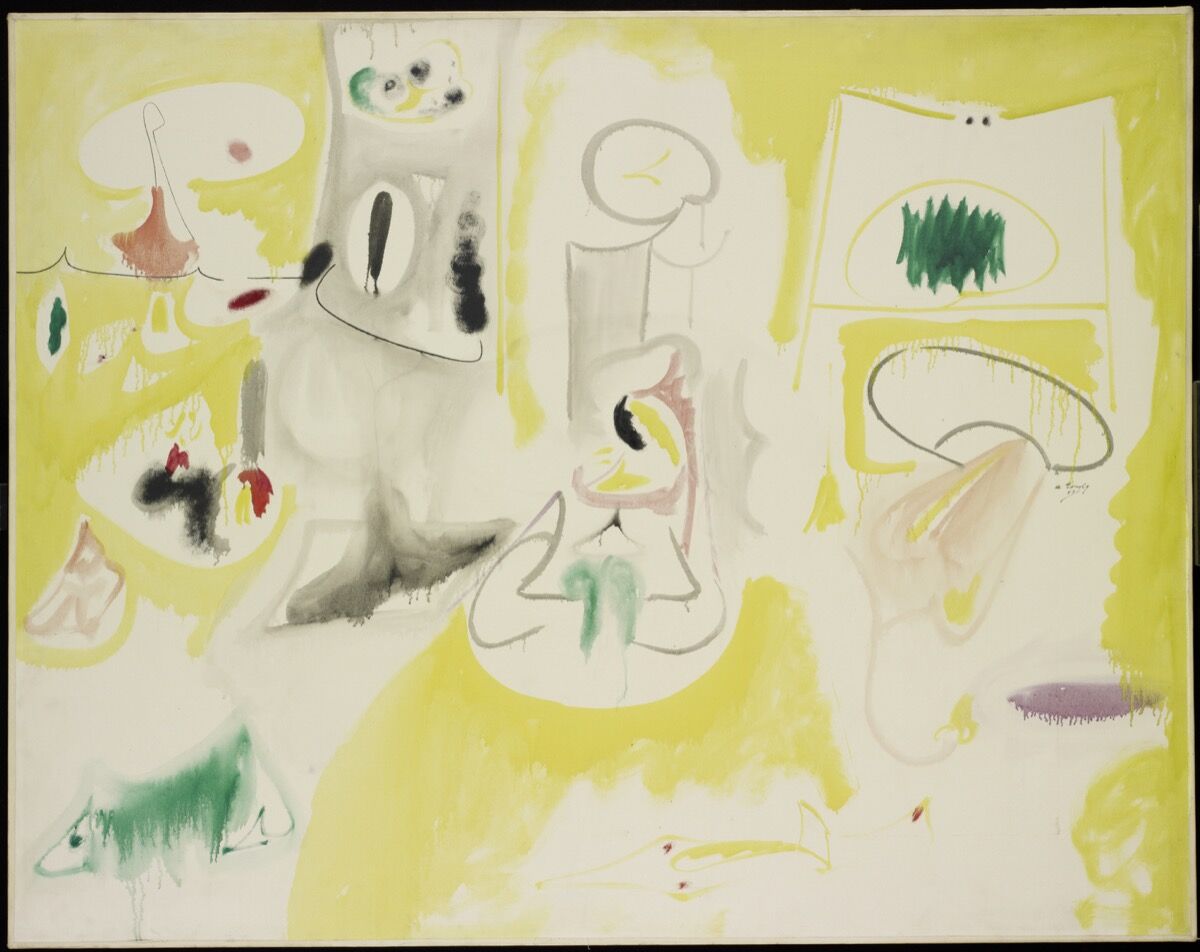 During his brief career, Gorky not only powerfully synthesized Cubism and Surrealism—he also stoked Abstract Expressionism's first flames, which would go on to indelibly alter the future of art. To the influences of the early 20th century's most radical artists, he added his own emotions, pulled from a deep well of personal experience: a childhood in Armenia, the death of his mother, displacement, the staking out of a new life in America, fervent struggle, passionate love, crippling depression, and the frenetic city and tranquil natural landscape that enveloped his life.
"Gorky had tapped into that element of his psyche and personal history which gave his work energy, empathy, and sublime inventiveness," Devaney has written, "and which was born of a culmination of lengthy self-imposed study of many of the strands of modern art, the culmination being his unique evocation of nature."
In this way, Gorky harnessed the complexity of his experiences and advanced what he believed to be the role of an artist: "To make manifest the beautiful inherent in all the objects of nature and man."
Alexxa Gotthardt is a contributing writer for Artsy.