The Most Important Art World Stories You May Have Missed This Summer
Welcome back, artworlder. How was your summer? Well, while you were cavorting on Hydra, in the Hamptons, or elsewhere, the art industry kept churning. People changed jobs, galleries made moves, fairs were launched, and auction houses landed some surprising consignments. In sum, the old myth about the art world going on hiatus in the summer is as outdated as the assumption that you can get works at a
major discount
on the last day of a fair. As summering artists, curators, collectors, dealers, and others return to their respective art capitals, a familiar but ever-so-slightly different landscape awaits. To help with the adjustment, here's a crash course through the most important changes and developments in the art world you may have missed over the summer.
Perhaps most significantly for the New York art world, Chelsea standby
Cheim & Read
announced
that it would close its showroom on West 25th Street at the end of the year. Thereafter, the business will shift to a space uptown to focus on secondary market sales and special projects, while still mounting some small-scale installations and participating in fairs. The founders of the gallery, John Cheim and Howard Read, described its next phase as a "private practice."
Meanwhile, a little farther afield, former Chelsea gallerist Jeff Bailey
announced
that he will close his gallery, which had relocated upstate to Hudson, New York, in 2014, on October 28th. And across the pond, Berlin's Arratia Beer Gallery
shuttered
at the end of August after a 12-year run.
Many more opened, expanded, and moved
In New York, former Sotheby's specialist Charles Moffett struck out on his own and opened an eponymous gallery in Chinatown. "I kept having this itch for the primary market, working directly with artists and doing shows," he
told
Artsy
.
Meanwhile, plenty of existing galleries jockeyed for positioning, taking advantage of the slower summer months to build out new spaces or move to more prominent real estate. In Chelsea,
Miles McEnery Gallery
announced
it will expand to West 21st Street, while
Hollis Taggart
will
relocate
from the seventh floor of 521 West 26th Street to the first. Meanwhile, Burning in Water, which operates out of a sliver of a space on 10th Avenue, will
add
two annexes in the new High Line Nine building around the corner on West 27th Street.
And while others seek out storefronts and larger spaces, Lower East Side stalwart
Nicelle Beauchene Gallery
revealed that it will add a satellite space in an apartment on the third floor of a residential building in the neighborhood.
"It's an apartment, so it will have furniture," Beauchene told
ARTnews
. "It will have a couch and a bed. The idea is to push it so that it's a different kind of space, so artists have to consider a domestic domain and how that might operate."
Lastly, Sean Horton, one of the first dealers to move to the Lower East Side in the 2000s, will open a new space
in Dallas
this month.
Big galleries attracted big names
The world's biggest galleries went on hiring sprees over the summer, even luring away some senior staffers from museums and auction houses. For instance, Eric Shiner, who joined Sotheby's two years ago after a long stint leading the
Andy Warhol Museum
, was hired by
White Cube
to
become
the artistic director of the British gallery's New York outpost. White Cube also
snapped up
Toby Kamps, the director and chief curator of the Blaffer Museum at the University of Houston, to be its director of external projects.
Meanwhile, Charles Saumarez Smith, the secretary and chief executive of London's
Royal Academy of Arts
for the past 11 years,
stepped down
to join
Blain | Southern
as the London and Berlin gallery's senior director.
Hauser & Wirth
also scored a high-profile hire,
adding
Christie's veteran Liberté Nuti to its secondary market team. Another Christie's staffer, Han-I Wang, the auction house's former vice president and contemporary art specialist in Hong Kong,
joined
Gagosian
as a senior director. And
Pace Gallery
took advantage of Cheim & Read's downscaling (see above) to
hire
one of its partners, Adam Sheffer, as vice president.
New fairs entered the fray, and one exited
In July, Art Basel's parent company, the MCH Group,
revealed
plans to launch an art fair in Singapore in November 2019. A partnership with Sandy Angus and Tim Etchells—who helped launched Art HK, the fair that was eventually purchased by Art Basel and rebranded as Art Basel in Hong Kong—the new Singapore fair will be called ART SG. It will bring some 80 galleries to the Sands Expo and Convention Center. And Frieze's plan to
launch
a fair in Los Angeles next year gained more momentum when collector Dean Valentine announced he's
starting
a satellite fair—a 35-gallery affair dubbed Felix LA—to run concurrently.
New York City's spring art fair marathon, meanwhile, got a little smaller when the New Art Dealers Alliance (NADA) announced that it would not hold its usual Armory Week fair in 2019. "I've always kind of felt like New York was a city where you don't even need an art fair, because it basically is an art fair all year round," Heather Hubbs, NADA's executive director,
told
Artsy
.
Auction houses lined up unusual lots
Sure, the fall sales have plenty of blockbuster firepower, but they also include their share of oddball lots and sales. Perhaps most intriguingly, Sotheby's is going to sell the collection of late comedian
Robin Williams
and his widow Martha Garces Williams, which includes sculptures by
The two big auction houses also announced plans to test the markets for
will offer
Xuzhen Supermarket
(2007/2017), a large-scale conceptual art piece by
will sell
its first work created by artificial intelligence, an expressionistic portrait executed by an algorithm developed by the French art collective Obvious.
MoMA lost two top curators
In the span of 24 hours, Klaus Biesenbach was
revealed
to be the next leader of the
Museum of Contemporary Art
in Los Angeles, and Laura Hoptman was
tapped
to take the helm of New York's
Drawing Center
, swiftly vacating two of the most high-profile curatorial positions at the
Museum of Modern Art
. As Biesenbach heads west, MoMA will be headhunting for a new chief curator at large and a new director for its Queens outpost
MoMA PS1
—roles
Artsy
feels should be divided among
two new hires
. And Hoptman's departure leaves a highly coveted curatorial vacancy in MoMA's venerable department of painting and sculpture.
British museums purchased two paintings by women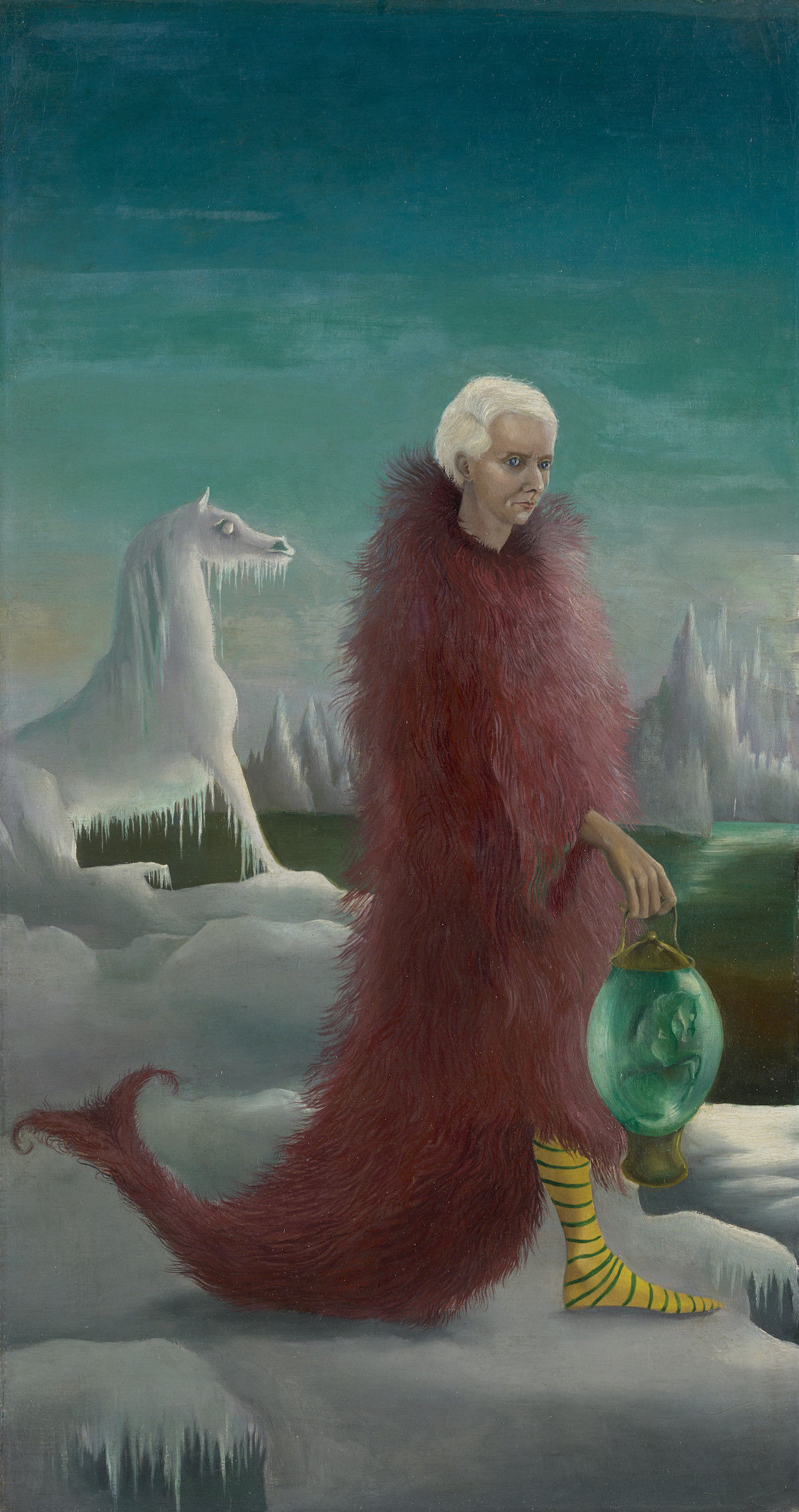 In July, the
National Gallery
in London added a work by a female artist to its permanent collection for the first time in 27 years when it
acquired
Self Portrait as Saint Catherine of Alexandria
(ca. 1615–17) for £3.6 million ($4.6 million). Shortly thereafter, the National Galleries of Scotland
acquired
their first work by the
hit the auction block
in Vienna; perhaps another U.K. institution will step up to the mark.
Benjamin Sutton is Artsy's News Editor.