Artists Amplify the Power of Protest Signs
If you were strolling through downtown Manhattan on March 28th, 1989, you might have caught
Haring is one of many artists for whom art and activism have been inseparable. Like

This week, as the country
prepares to swear in
a new, room-splitting 45th president, many left-leaning creatives have been preparing signs, not unlike Haring's, to wave at Inauguration Day protests as well as the Women's March on Washington (and its offshoots across the country). As social media channels like Instagram and Facebook chronicle slogan brainstorms, banner-making parties, and road trips to D.C., the power of protest signage—and of artists' ability to amplify the reach of their messages—is once again being communicated loud and clear.
"All types of artists—painters, writers, graphic designers, publishers, and more, well-known or not—have a good sense of the kind of image that will have visual impact and communicate the message they're hoping to advocate for," explains Andrianna Campbell, an art historian and founder of the advocacy group-cum-hashtag #starsofallstripes, on a break from preparing for Saturday's Women's March on Washington. "After the election results rolled in, I realized that neither Hillary's or Bernie's campaign had a really convincing image attached to it like Obama's did in 2008," she said. "And I thought we could engage artists to change that."
The image that Campbell is referring to is the now-iconic "Hope" poster by cult street artist and entrepreneur
No poster with such an expansive reach emerged during the most recent election cycle. So, post-November 8th, Campbell joined forces with the progressive policy organization MoveOn.org to urge artists to create signs, graphics, and slogans that would "promote positive change, not perpetuate the negative rhetoric coming from the President-elect," she said. The group settled on the theme of a star—"historically, a beacon that's led travelers forward, to a better place"—and solicited artists to forge signage that would drum up support for the forthcoming Women's March. Photographs of resulting images, by the likes of
But #starsofallstripes is just one of many groups, both formal and informal, rallying artists of every ilk to apply their creative prowess to politically pointed messaging. This past Monday, a cohort including Campbell, curator Alison Gingeras, artists Minter, Paper Magazine founder Kim Hastreiter carried a box scrawled with "Empathy" and "Health Care," and Gingeras was shrouded in a carton that showed a naked female body, decorated with a thick tuft of pubic hair and the battle cry "My Body, My Choice, MY RIGHT."
Minter, for her part, has been attending protest marches for women's rights, civil rights, and anti-war activism since the 1970s. When we speak, she's brainstorming the signs she'll be making to bring to D.C. for the Women's March. "I've lived through a lot of protests and a lot of bad presidents," she explains, "so one of my signs will use that knowledge I have of the past." She sifts through her notes and reads the message she's planning to tattoo to one pennant: "Nixon and Agnew were gone a year and a half after their 1972 election." She elaborates: "I saw that fiasco unravel before my very eyes, and communicating that piece of history will hopefully give people who aren't looking forward to Trump's inauguration some hope."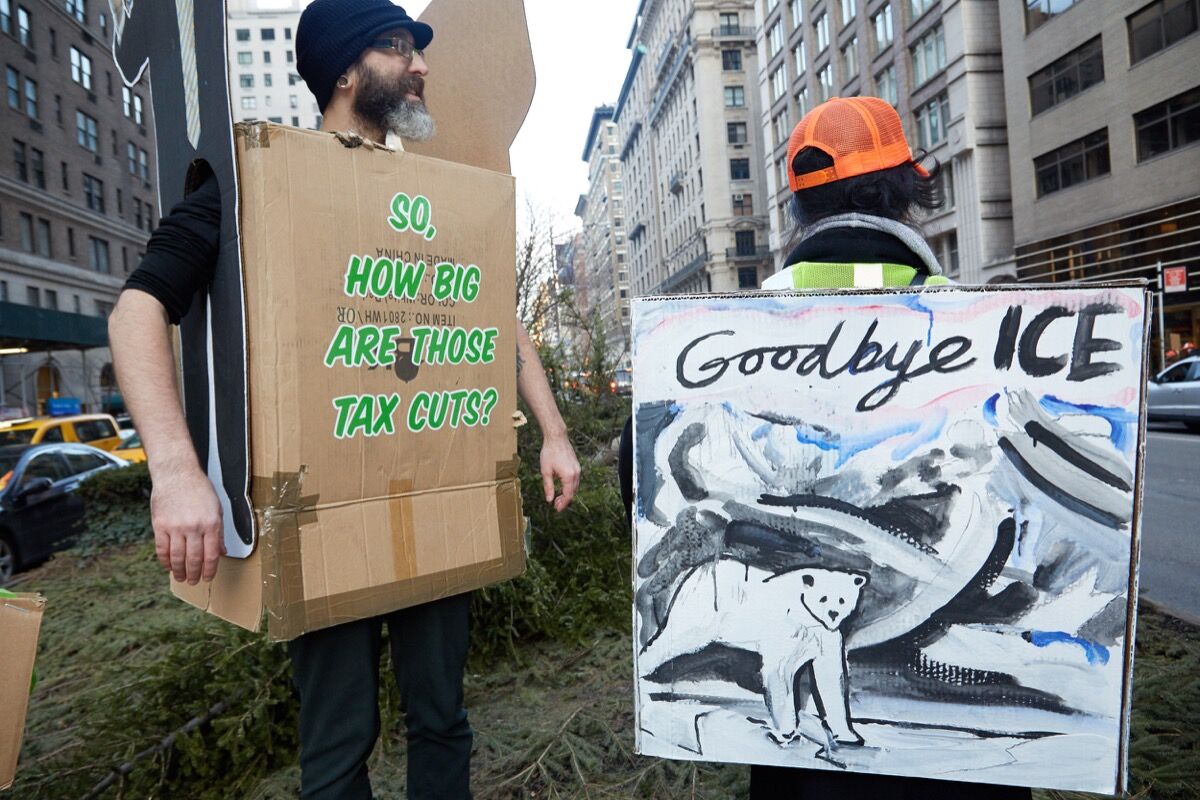 Hope, it seems, is something Fairey still has, too. While the artist didn't surface work that engaged hot-topic policies or overtly supported candidates during the election cycle—save one meagerly circulated
poster
that encouraged his followers to vote—he made a dramatic comeback this past week. After getting wind of news that the size of signs and banners would be restricted during Inauguration Day, Fairey teamed up with the Amplifier Foundation (another organization established to trumpet urgent political messages through artist-generated visuals) and artists Jessica Sabogal and
Washington Post
. While they set out to raise $60,000, by the time the campaign ended, they'd raised over 20 times their goal, topping out at a whopping $1,365,105.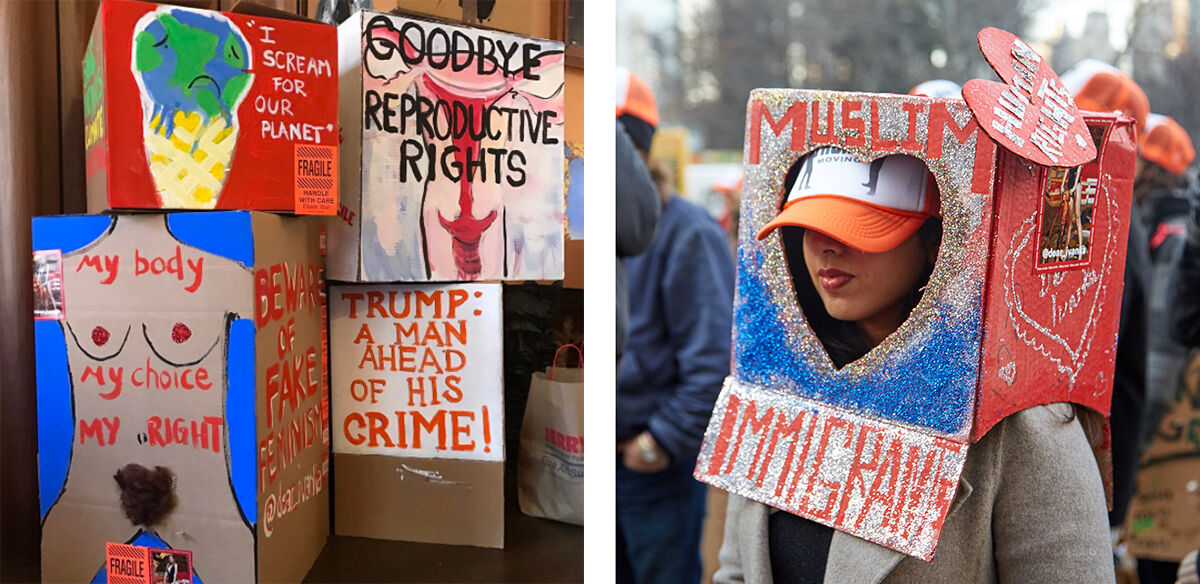 This time around, Fairey and his team of artists won't communicate just one message, but several. Through images of a couple embracing, a woman draped in a headscarf, a Native American man raising his hand resiliently, and slogans such as "We the people are greater than fear" and "We the resilient have been here before," the posters will join a sea of signs—created by artists and non-artists alike—calling for LGBTQ rights, land rights, immigration rights, race equality, and more. That sort of solidarity sends a hopeful message, indeed. 
Alexxa Gotthardt is a contributing writer for Artsy.