This Artist's Radical Designs Made America Fall in Love with Alfred Hitchcock and Quaker Oats
They called him the
Unlike Picasso, however, Bass is criminally underappreciated outside of the graphic design community, in spite of his enormous influence. In part, that's because he worked in fields that stressed anonymity. His job wasn't to draw attention to himself, but to make others shine—whether through his ingenious title sequences for the films of Sir Alfred Hitchcock, or the concise, instantly recognizable corporate logos he crafted for AT&T and Quaker Oats.
Like other great artists, however, Bass had a signature style and set of themes, which he developed over the course of his career, regardless of who his employers were. His body of work can stand alongside the greatest artistic achievements of the 20th century, and most of it is hidden in plain sight. In fact, you've probably seen one of Bass's images in the last 24 hours without realizing it.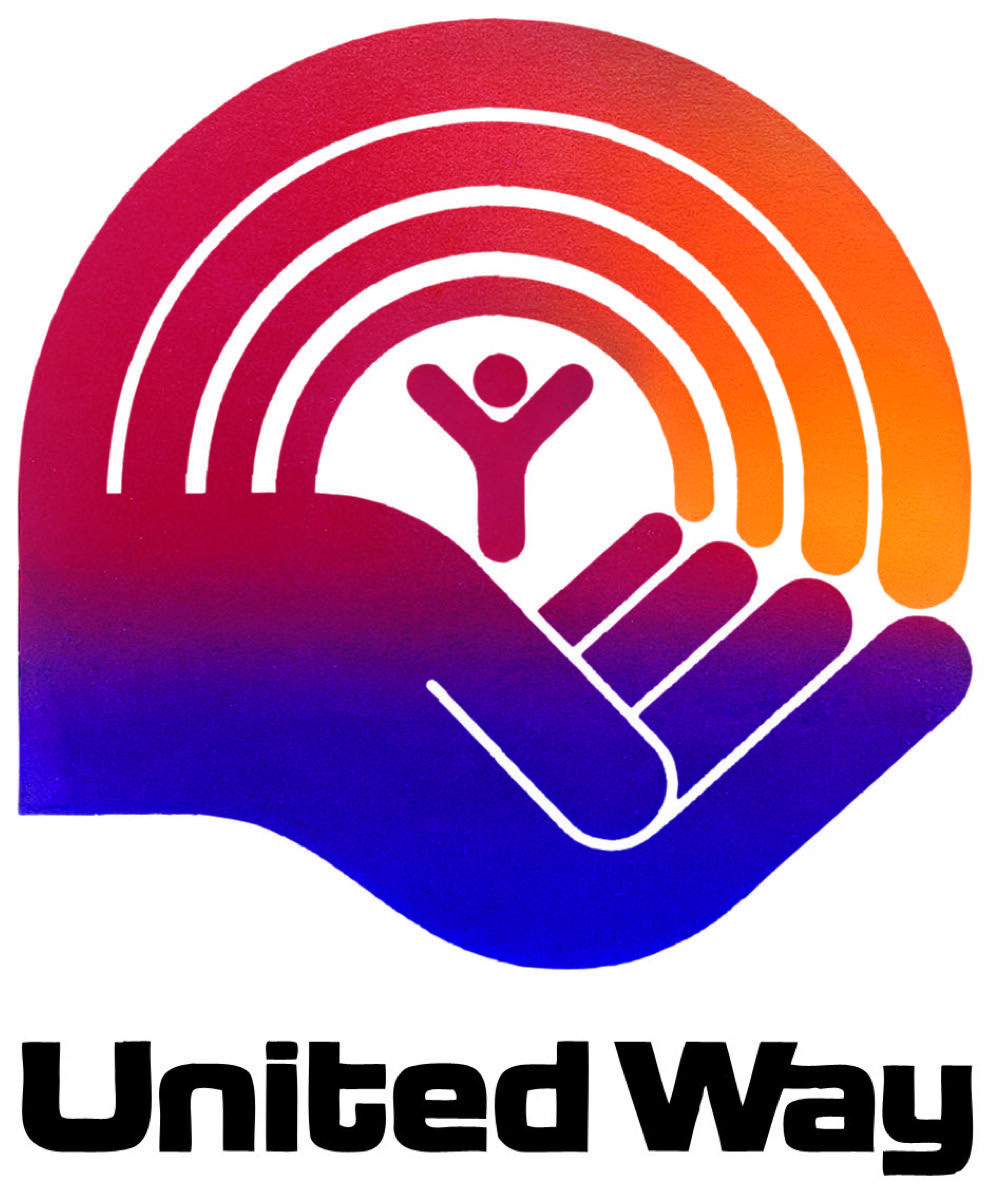 Bass was born in the Bronx in 1920 to Eastern European Jewish immigrants. Artistically gifted from an early age, he took classes at the Art Students League before transferring to Brooklyn College. It was here that he met a professor named
Throughout the 1940s and '50s, Bass produced ads and promotional materials for Hollywood films. You can sense Kepes's influence on Bass's poster for the 1951 version of Arthur Miller's play Death of a Salesman. The majority of the composition is taken up by blank white space, drawing attention to what's in the center: a fractured photograph of three people, hovering like a storm cloud over a man's head. With impressive economy, Bass creates a mystery—Who are these people? What happened to them?—and enlists the viewer's help in finding a solution.
In 1954, Bass designed ads for the film Carmen Jones, directed by another Eastern European immigrant, Otto Preminger. Preminger was so taken with the work that he commissioned Bass to direct his film's opening title sequence, in which a deep red flame flutters over a rose. The next year, Bass designed his first genuinely iconic image: the twisted arm seen at the end of the title sequence for Preminger's The Man with the Golden Arm (1955), one of the earliest Hollywood films to deal seriously with the theme of drug addiction.
Motion pictures have always included title sequences, but it wasn't until Bass that they became a full-fledged art form. In the 1950s, many American movie theaters would play the credits while patrons were still chattering and taking their seats—in fact, Bass had to ensure that every reel of The Man with the Golden Arm came accompanied by a message forbidding the projectionist for starting the show too early. Bass had a point: because his title sequence does more than simply provide information, it demands full attention. The twisted arm, which evokes the rituals of heroin injection, is both cartoonish and shockingly realistic, and the grotesque combination complements Preminger's lurid style. In other ways, Bass's sequence went above and beyond what Preminger was capable of showing. At the time, censorship codes forbade directors from depicting drug use onscreen; knowing this, Bass designed what was essentially an abstract short film that paired long, needle-like lines with an arm—and left audiences to imagine the rest.
Understatement is equally important to the other title sequences Bass designed in the 1950s and '60s. During the credits for Hitchcock's Psycho (1960), it's remarkable how much dread he conjures from a stack of thick grey lines crawling left and right across a black screen—perfect for a film about the horrors lurking in ordinary places. Other sequences helped prove Bass to be a first-rate cartoonist: The titles for It's A Mad, Mad, Mad World (1963) are as funny as anything from the rest of the movie, and the end credits for Around the World in Eighty Days (1956)—a 10-minute animated version of Jules Verne's story—are a good deal more entertaining than Around the World in Eighty Days itself.
Bass's influence looms large. These days, there's scarcely a memorable title sequence—from the 2002 film Catch Me If You Can to the TV shows Mad Men and Westworld—that doesn't pay homage to his pioneering work.
Bass's own career as a film director is a mixed bag. Alongside his wife and creative partner, Elaine, Bass won the 1968 Oscar for Best Documentary Short Subject for Why Man Creates, a 25-minute meditation on the artistic process that is a good deal more light-hearted than it sounds. His only feature, a science fiction extravaganza called Phase IV (1974), fared worse, baffling most critics and failing to earn back its budget. Partly because of its director's reputation as a graphic designer, the film has a cult following today, although the consensus seems to be that Bass the filmmaker was predictably brilliant at crafting memorable images, but didn't always know how to shape them into a strong story. (Tellingly, Phase IV was the first of many science fiction films in which crop circles signal an impending invasion—this one by hyper-intelligent ants. Leave it to Bass to rebrand something as simple as the circle.)
While some of the films Bass worked on—particularly Psycho and The Man with the Golden Arm—were attacked for their nihilism, Bass's own worldview was nothing short of utopian. In a chaotic postmodern world, he believed, smart graphic design could rescue the masses from their confusion.
In 1969, Bass appeared before executives at Bell Telephone to offer a plan on how to update the company's imagery, encompassing everything from the iconic bell-shaped logo to the employees' uniforms. The half-hour video presentation began with a shrewd portrait of American society tugged in a hundred different directions at once: "Some people in our society feel regimented. Others feel free. Still others see society as dehumanizing.…We're fighting a war. Making a peace. Integrating. Segregating. Getting richer. Getting poorer. It's quite a time to be alive."
At the heart of this pitch (which included everything from footage of the Vietnam War to snippets of Simon & Garfunkel's "The Sound of Silence") was an ambitious idea: Businesses needed to adapt their products to a consumer base with a drastically reduced attention span. Bass's reimagined bell is sleek, clean, and uncluttered by text—the same goes for the AT&T logo he designed in 1983, when Bell's monopoly was no more.
"How a thing looks today," says the narrator of Bass's video for Bell, "is as important as how well it works. As never before, people are influenced by what they see." Bass died in 1996, less than a year after completing his final title sequence, for Martin Scorsese's Casino (1995). In the final decades of his life, he continued to make memorable logos, posters, and title sequences, exerting an enormous, yet invisible influence on how things look, which continues into the present day. For Bass, society may have been a cacophonous Tower of Babel—but images, with their power to simplify and educate and entertain, were a universal language.