The Artists Everyone Was Talking about during Art Basel in Hong Kong
Early last week, a well-heeled group of international gallerists and collectors infiltrated Central Hong Kong's busy streets as Hong Kong Art Week kicked off. Before the seventh edition of
Art Basel in Hong Kong
commenced, a flurry of exhibitions opened in galleries across the city, including at some younger, hipper spaces, such as
Empty
and
Blindspot
, which have set up shop on the island's Southside district of Wong Chuk Hang. The events offered visitors and locals myriad opportunities to discover new artists and view recent work by old favorites—and to tell us all about them.
On Monday, musical siblings David, Lauren, and Sean Carpenter serenaded visitors to the
newly opened
Lévy Gorvy
at the ground level of the St. George's Building in the island's Central neighborhood (the trio are friends with co-owner Brett Gorvy). Sean Carpenter explained after the performance that he and his siblings collect art—"
alongside
that of American artists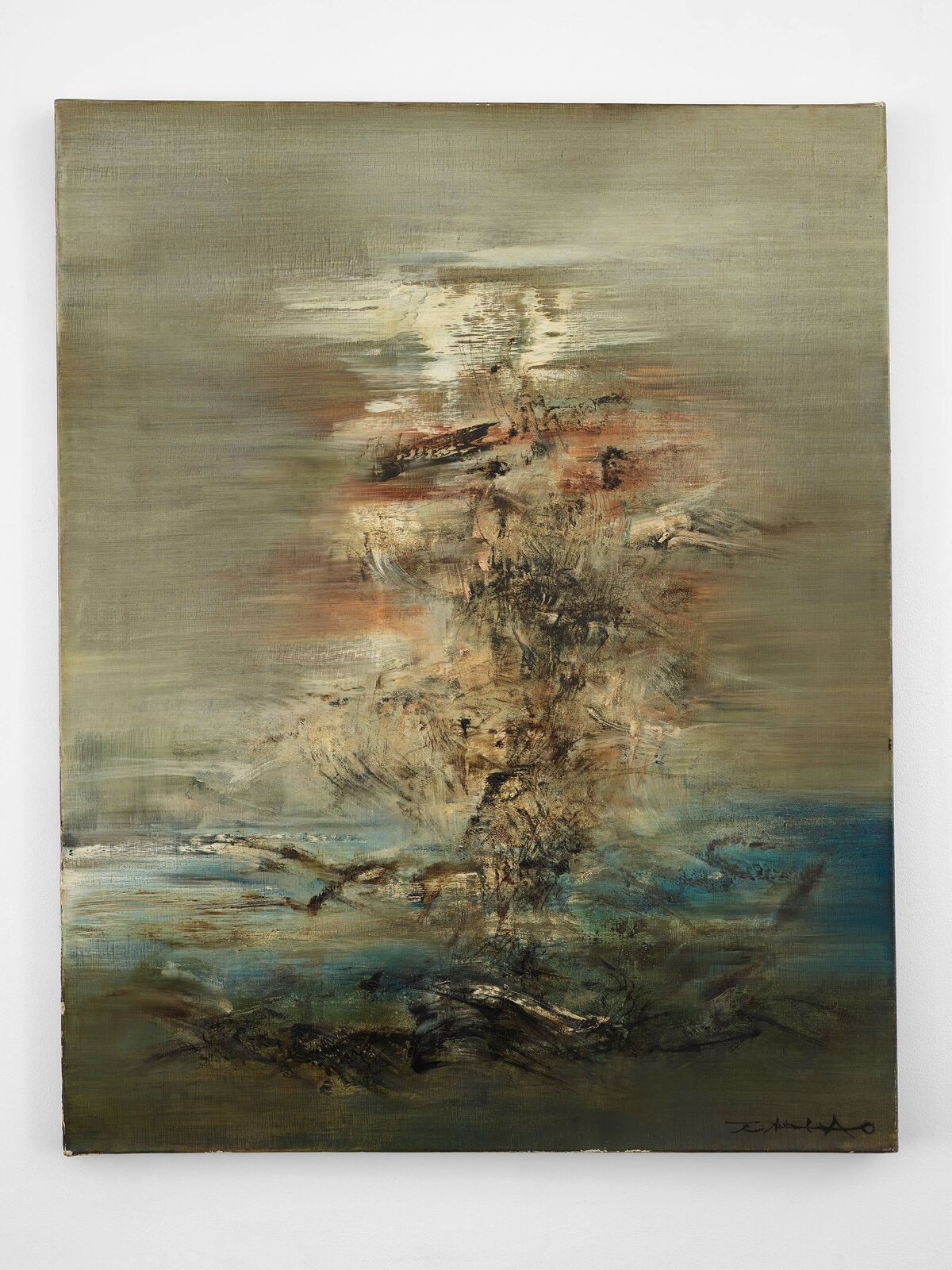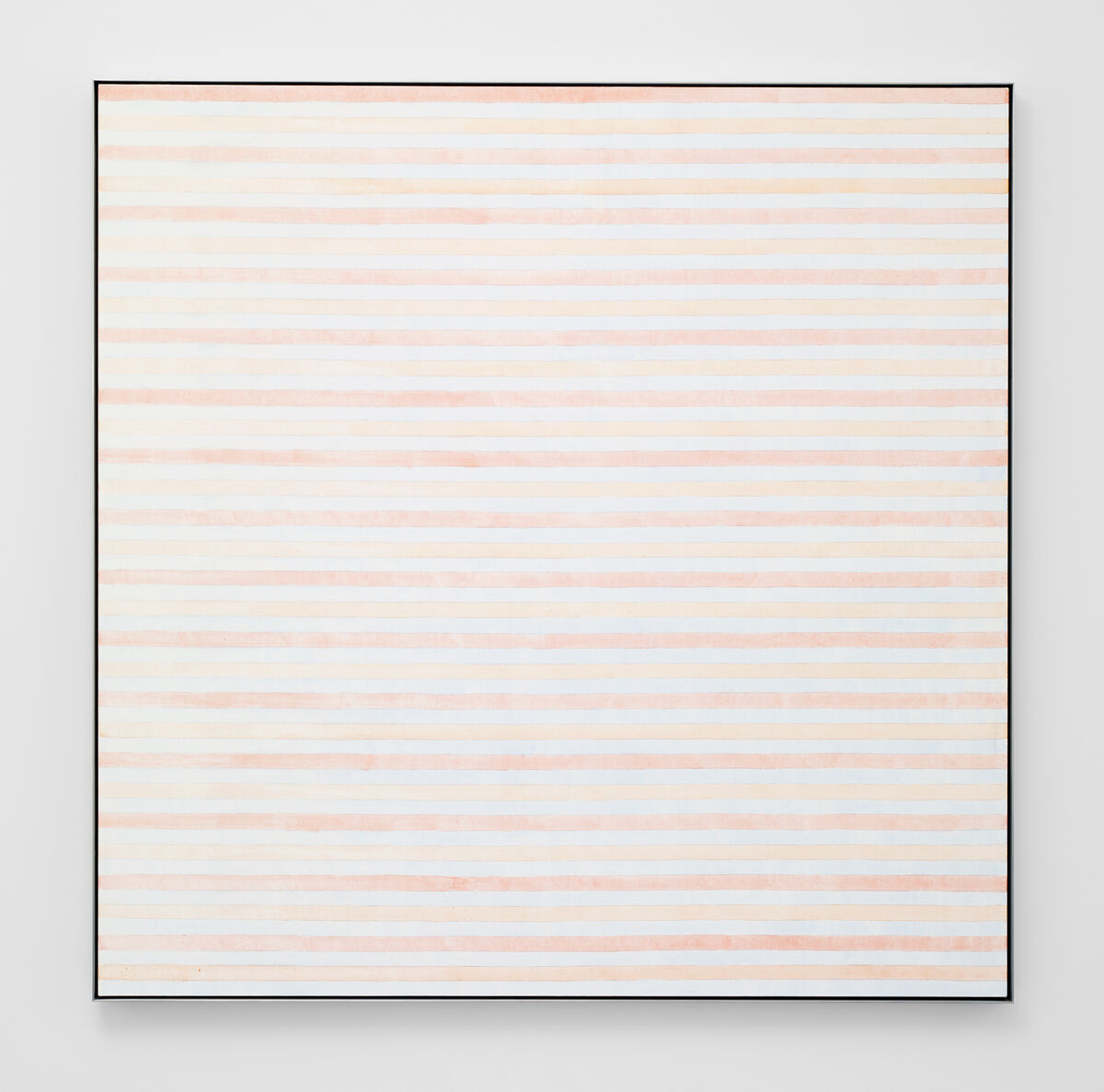 At the Pedder Building, visitors were particularly intrigued by a
show
of still lifes by
Gagosian
, curated by
show
of new sculptural work by
Pearl Lam
. Drew created the new work in China, incorporating porcelain into his practice for the first time. Many of the pieces resemble black paintings (colored by charcoal) with fragments of gold, black, and colored porcelain fracturing off the surface like three-dimensional paint drips. The centerpiece is a larger-than-life vase, busted at the center with gold porcelain shards spilling out around it. All are major departures for Drew, who's best known for large-scale assemblages made from wood.
Drew himself was in town: In addition to the Pearl Lam show, he was slated to show work at three Art Basel in Hong Kong booths—
Pearl Lam
,
Galerie Lelong
, and
Pace Prints
. The artist later told me that he tries to avoid fairs, which he likened to "a meat market," before adding, "I think fairs are wonderful. I'm not interested in attending them, but I understand they're important." Drew said his week had been "over-the-top crazy," but he'd been able to enjoy a presentation of sculptures by Cuban artist
Ben Brown Fine Arts
, also in the Pedder Building.
The week's
raison d'être
, Art Basel in Hong Kong, welcomed long lines of VIPs and press—like racehorses waiting to be unleashed—inside its stanchions beginning midday Wednesday. Crowds clustered, in particular, around Berlin-based gallery
Société
's
presentation
of Chinese artist
wild, colorful videos. The abundance of work by Chinese, Japanese, and Korean artists (such as a massive white
Blum & Poe
and
STPI
's booth featuring
Already thinking ahead to the next event on the international art-world calendar, curator Kim Inhye was at the fair in anticipation of the Venice Biennale. In May, she'll organize the first international retrospective of
minimalist movement
) artist
Lehmann Maupin
's
booth
, and who created a giant silver balloon for the "Encounters" sector of large-scale artworks, entitled
Willing To Be Vulnerable - Metalized Balloon
(2019). (The piece, presented by Galerie Thaddaeus Ropac, Lehmann Maupin, and PKM Gallery, sold to a private museum in China.)
Lu Yang at Société's Art Basel booth
Hong Kong Art Week also offered opportunities for international institutions to meet with local talent. At a brunch for the Donum Estate winery on the 49th floor of the tony Upper House hotel on Pacific Place, Camden Arts Centre director Martin Clark told me he was looking forward to a meeting with Who's the Daddy (2017), on view at Hong Kong's Tai Kwun center, in the traveling show "Performing Society: The Violence of Gender." A particularly memorable scene features a high-heeled woman stepping on a man's eye—violence of gender, indeed. "The videos have this darkly comic [element]; they're like these contemporary fables," Clark said of the artist's recent appeal. "The visual language feels like it comes out of the
The satellite fair
Art Central
hosted a handful of notable focused presentations: Seoul's
Gallery Hyundai
displayed
Dansaekhwa artists such as
Puerta Roja
showed
work by all Latin American figures (the gallery's specialty). Laura Zhang, a curator at the latter gallery, lauded the show "An Opera for Animals" at local nonprofit
Para Site
. "The curation is always amazing," she explained, noting that the exhibition includes many artists, so "you need to go through the context of their work to feel the power of their pieces. Unfortunately, during Art Week, it's a little difficult."
Nevertheless, Para Site offered gallerists and curators a chance to slip away from the Hong Kong Convention and Exhibition Centre and see the space during a packed Friday morning brunch. Of all the work in the show—which focused on themes of colonialism, nature, and technology—
Luhring Augustine
director Donald Johnson Montenegro was particularly excited to see that of Hong Kong–based artist
La Maestra
, like 'the master.' She's shepherded a whole generation of artists in Columbia."
The exhibition's only weak spot may have been the brunch food—bagels and tepid bites of egg—but over at iconic local restaurant Duddell's (owned and run by major collector couple Alan Lo and Yenn Wong), visitors received more regional fare in the form of pork belly and egg rolls. The space is exhibiting large-scale abstract paintings by Chinese artists
Sans called the venue "a cultural hub…the skin of the cultural city." The curator is also responsible for the first-ever Hong Kong
exhibition
of Franco-Algerian artist
Tang Contemporary Art
, in H Queen's.
Sans and Galerie Lelong director Dede Young enthused over Hauser & Wirth's Bourgeois show; Young called it "absolutely fabulous. Absolutely knock-out beautiful."
Jamie Diamond, "Dolls' House," at Prada Mode
In the evenings, eager revelers headed to Prada's pop-up club, Prada Mode Hong Kong, located in the former police barracks that is now the site of cultural space Tai Kwun. Regally decked out with chartreuse banquettes and currant-hued leather chairs, the venue also exhibited photographs by Brooklyn-based artist
Prada Foundation
is currently showing her work). Many of Diamond's pictures feature "reborners," a group of women who make stunningly life-like dolls that they treat as their own children.
"The whole show is exploring notions of love of motherhood, of the uncanny but more specifically the relationship between a human and a synthetic representation of a human in a doll," Diamond shouted to me over the pulsing music, wearing a feathered black Prada dress. She'd been too busy with the brand's events to see much besides an exhibition entitled "Cutthroat Kitchen," of young Chinese artist Zhang Zipiao's elegant abstract paintings, at the new Mine Project Gallery near the Convention and Exhibition Centre (the show was curated by Diamond's former student at the University of Pennsylvania, Michael Xufu Huang).
Diamond hoped to see work by
bad weather
forced its removal, and the Hong Kong Contemporary Art Foundation also mounted a well-attended show of his work on Aberdeen Street.
For a significantly more DIY evening activity, New York gallerist Robert Dimin mounted a
show
at
Denny Dimin Gallery
partner Katie Alice Fitz Gerald's Hong Kong apartment. He brought the exhibition's works—a series of
photographs and
geometric enamel-and-acrylic paintings—to Hong Kong in his checked luggage. As the party wound down, Fitz Gerald showed me the sparkling view of the city from her rooftop. The gallery, she said, was interested in having "a more intimate setting, which is less intimidating perhaps than the austere white cube space." (Also, of course, it comes with much less overhead.) On the Southside, she'd enjoyed Hong Kong artist
"atmospheric" mixed-media show at Blindspot—a refreshment from the main fair.
All this activity, more or less, traces back to the advent of the first Art Basel in Hong Kong in the early 2010s. Sans noted that since then, a new dialogue has emerged between the West and the East. "Within five years, the entire world came to Hong Kong and China," he said. "A few years ago, many of my Western friends were still suspicious about this part of the world. Now they are wholly here and it shows a radical change."
Alina Cohen is a Staff Writer at Artsy.