Benjamin Genocchio on Making The Armory Show Relevant in Today's Market
Portrait of Benjamin Genocchio in New York by Daniel Dorsa for Artsy.
Shifts in strategy are par for the course when fair leadership changes, and Genocchio points out that the last major overhaul of The Armory Show took place when his predecessor Noah Horowitz came on for the 2012 edition of the fair. Among other changes, Horowitz cut back on the number of exhibitors and removed an aisle on Pier 94, which had previously made the overcrowded Armory Show among the greatest exponents of a meat market art fair experience. Horowitz was heralded as "bringing The Armory Show back," says Genocchio. He has different ambitions for the narrative that will surround his directorship.
Genocchio has removed another aisle in 2017—one that ghettoized a number of dealers on the left wing of Pier 94—and worked again with architectural firm Bade Stageberg Cox to further widen hallways and create more open spaces throughout the piers. The result should allow visitors better sight-lines and vistas when moving throughout The Armory Show, and it has allowed for an increase in the average size of booths that the fair offers galleries. But the director had other concerns, less immediately apparent to visitors.
"It was time that we took a broader look at the fair climate and asked how we could rewrite The Armory Show to today's market conditions," says Genocchio, characterizing the market as "choppy" at present.
While data on primary market performance in 2016 is yet to be released, judging by auction sales and the prices being paid on the secondary market for young artists' work, 2016 likely followed the downward trend experienced in 2015. If the market did contract, it's not to say that some or even many dealers aren't still doing well. But, according to Genocchio, all are feeling the squeeze.
"Every single dealer that participates in this fair, whether they are a billion-dollar business or a dollar business, is price-sensitive at this point in the market cycle," he says. "They're aware of the costs of participating in the fair. They're trying to save money. And they don't want to take unnecessary risk."
He sees it as his responsibility as director to facilitate that more conscious, business-like spending by his clients.
Genocchio's proudest accomplishment in this regard is the change he's brought to The Armory Show's Presents section, in which young dealers show solo or dual artist presentations. The number of applicants to what was a section of 22 galleries last year had grown steadily over the years; 250 applied in 2016. Meanwhile, the Modern section of the fair had more or less flat-lined in its number of applicants, while still taking up an entire pier.
"Corporate said we should put the price up [for Presents] since there were so many applications. I said no," Genocchio recounts. Instead, he dropped the price of participation by 40 percent, to under $10,000. He increased the number of galleries participating to 30, and he recruited a new sponsor to mount a booth prize that essentially makes participation free for the winning dealer.
He's interested in going even further in tinkering with the economics of fair participation. "It just doesn't seem right that a big gallery essentially pays the same price per square foot as a small gallery and yet can sell multiples on what a small gallery can do in terms of financial volume," Genocchio says. He would like to develop a way for more galleries to participate at around half the current average of roughly $40,000 per booth outside of Presents. But that will have to wait for 2018.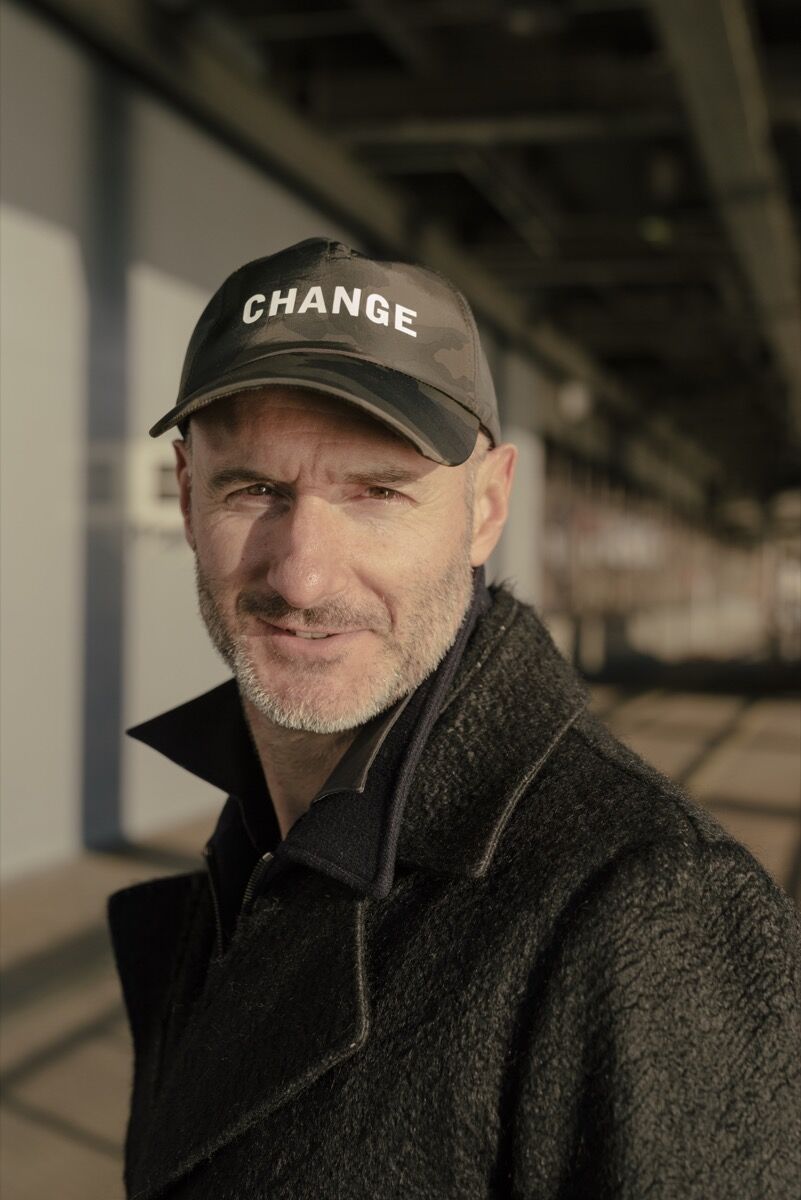 Portrait of Benjamin Genocchio in New York by Daniel Dorsa for Artsy.
The rationale behind all this change has become something of a mantra around The Armory Show offices, says Genocchio: "Quality is coherency." It's the kind of thing you might imagine the director—who likes to talk about his fair in the language of the human-centered design process that powers tech companies—getting printed out in vinyl and pasting above his team's desks.
A focus on quality is by no means a novel concept across the fair landscape. Many fairs approach this question from a curatorial perspective—some by hiring actual curators to vet dealer proposals and massage together a unified look and feel for the fair, others "based on the name of the dealer on the door," says Genocchio.
In contrast, he approaches the quality question as if merchandising. And to a certain extent he believes it's actually better for The Armory Show to feel disjointed, to surprise, in order to hold visitors' attention. "Where the market is today, you need diversity in what people are selling, at a range of price points, to have a successful fair," he says. "Otherwise it's monotonous and boring."
One area of added focus for 2017 was bringing in more exhibitors from Asia. Seven are coming for the first time or returning to the fair, including Japan and Singapore's 
Mizuma
, for whom Genocchio designed a special 57-foot-long booth for a single painting by 
Makoto Aida
.
Genocchio says he also looked to accept galleries that are perhaps less fashionable but who proposed particularly worthy presentations. Tibor de Nagy and 
Shoshana Wayne
's solo booth of work by ceramist 
Kathy Butterly
 is one of the director's personal highlights. And he worked to remediate (and in some cases eliminate) instances where more fashionable or blue-chip galleries were hanging storeroom-quality stock at the fair.
Over 70 galleries are mounting solo or dual artist presentations as a result this year. Among them, White Cube is showing a selection of work by 
Cerith Wyn Evans
, including the debut of a new installation titled 
Mantra
 (2016), which sees the light from two Murano glass chandeliers choreographed to a score by the artist; 
Kayne Griffin Corcoran
 is putting minimalists 
Mary Corse
 and 
James Turrell
 in conversation; and 
Pace
 will present a monumental levitating block of concrete by 
Studio Drift
 in its otherwise bare booth.
Genocchio's professed inventory-led, polish-agnostic strategy feels distinctly New York in its approach. It reflects the slapdash, chaotic, sometimes ugly, sometimes glistening, always mercantile quality that makes the city so unique, polarizing, and profitable. And while some dealers, Europeans in particular, may prefer a sleeker, more unified finish, Genocchio says the current market means "galleries are searching for markets" over brand alignment.
"If they're going to come to New York, they want to sell."
Alexander Forbes is Artsy's Executive Editor.