Jacqueline Lamba Showed alongside Magritte and Miró—Then Destroyed Her Own Work
Man Ray, Jacqueline Lamba, 1930.
When
So, in 1934 in the Café de la Place Blanche—its tables haunted by the Surrealists of Paris—the pair crossed paths. In Breton's poetry collection L'amour fou (or Mad Love), he remembers Lamba as the "scandalously beautiful" woman he would marry three short months after the night at the café. Soon after, the couple would welcome their daughter Aube, named after the dawn.
This is the Lamba of historical memory: muse, mother, Breton's wife. As such, she enjoyed the love and friendship of some of the most celebrated figures in the Surrealist circles. Lamba and Breton were married in a joint ceremony with the poet
Jacqueline Lamba with Breton, Trotski, and Rivera in Mexico City. Photo by Photo12/UIG via Getty Images.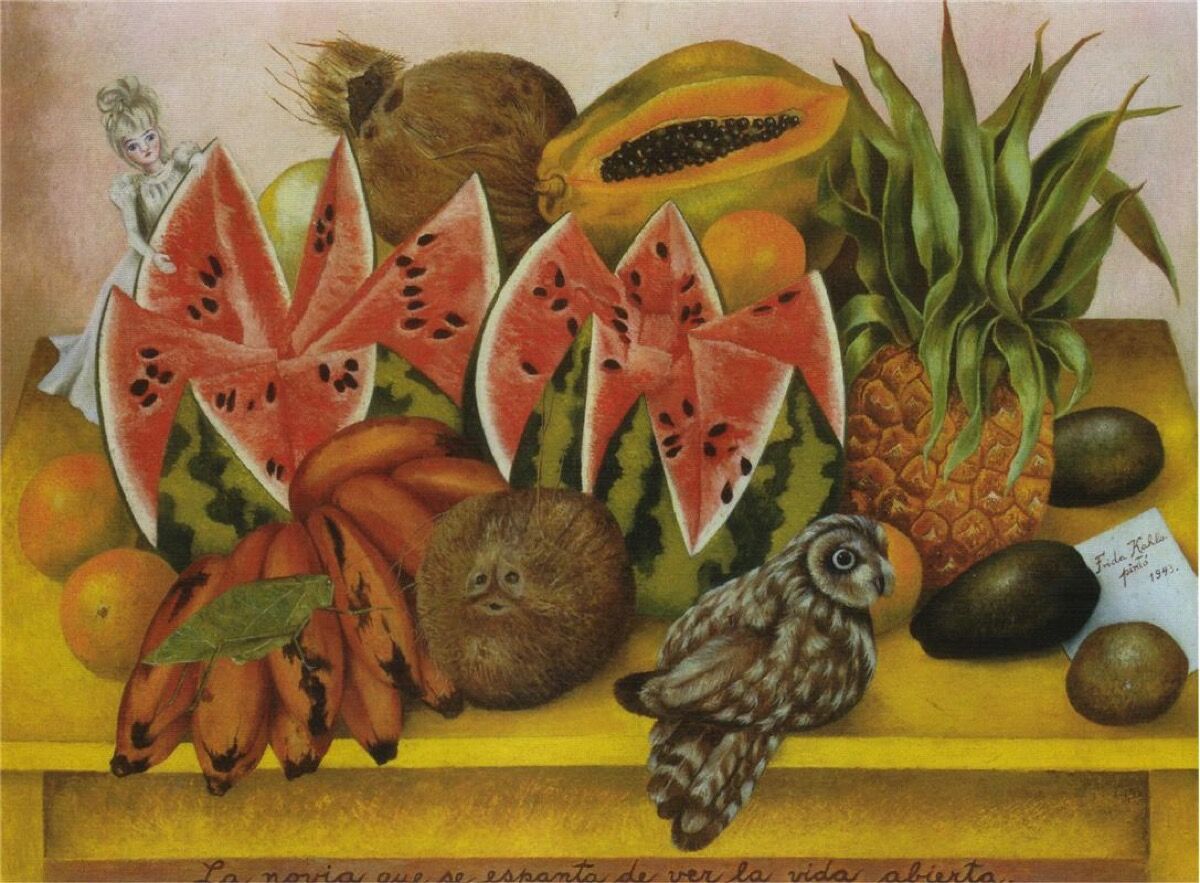 Frida Kahlo, The Bride Frightened At Seeing Life Opened, 1943. Jacques and Natasha Gelman Collection, Mexico City.
Lamba's first solo exhibition was mounted in April 1944, at New York City's Norlyst Gallery. Composed of 11 oil paintings and six works on paper—most of which have now been lost or destroyed—the show surprised reviewers. "She thinks of space as something destroyed by light when light makes full forms and objects in it," a critic wrote in Art Digest. "She creates an intoxicating dream world." But then came the inevitable disclaimer: "Her husband is André Breton."
Lamba was a bride once again that decade, after the tumultuous end of her marriage with Breton. Soon afterwards, she married the American sculptor
Grimberg recounts how Lamba once explained to a friend that "she had painted Surrealism to please Breton and