You Can Buy a New York Apartment for $100, Courtesy of the Queens Museum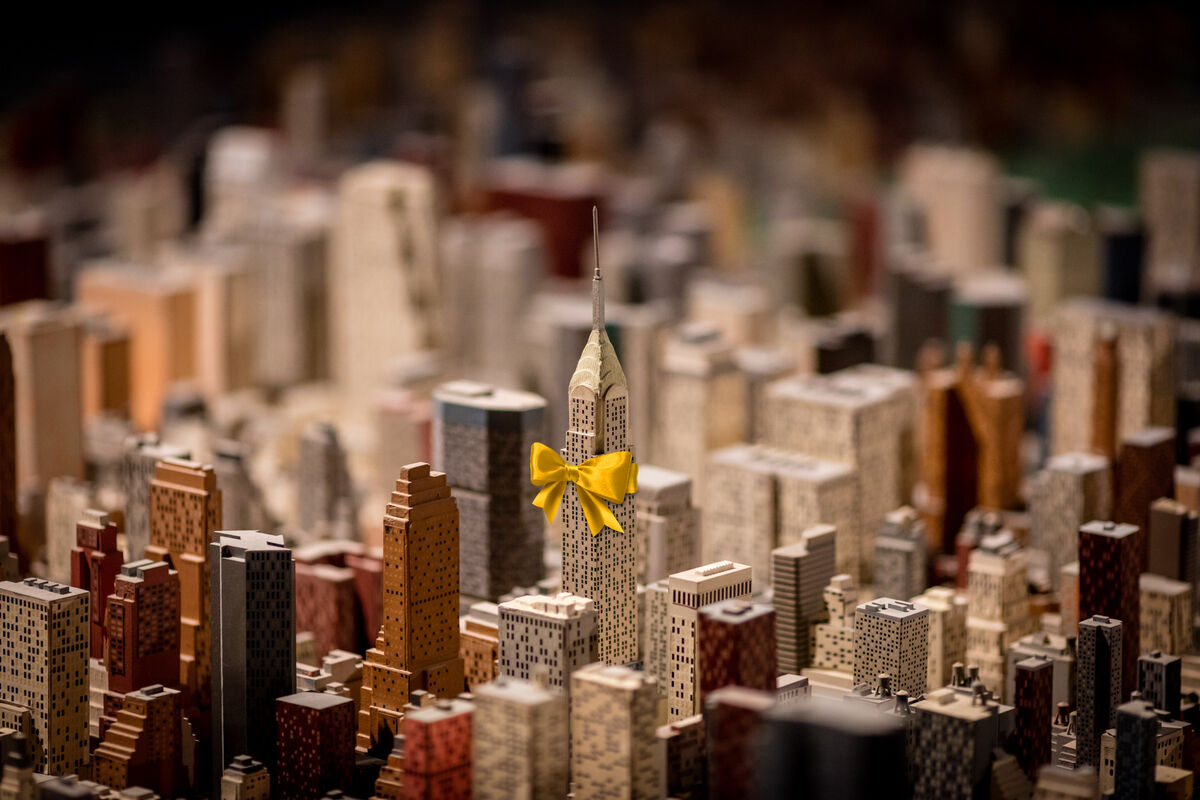 Panorama of the City of New York at the Queens museum, original photo by Max Touhey.
The average sale
price
for a home in Manhattan is a cool $2 million. But if you're looking to pick up some real estate—and can't scrounge a spare seven figures from under the couch cushions—the
Queens Museum
is offering a more affordable, albeit miniature, alternative. For the comparatively low price of $100, you can buy an apartment of your choosing in the museum's famous
Panorama of the City of New York
—you'll even get an official-looking deed in the mail.
A meticulous, block-by-block model of the five boroughs, the 9,335 square-foot Panorama was commissioned by Robert Moses for the New York World's Fair in 1964. It took a team of over 100 people laboring for three years to create the jaw-droppingly accurate version of the city at a scale of 1:1200 (one inch of model is roughly 100 feet in reality). An airplane even lands and takes off at LaGuardia, though without the delays real-life travelers have come to expect.
In 2009, the museum started selling addresses on the
Panorama
through its "
Adopt-A-Building
" program. Individual apartments are $100, while single family homes, townhouses, and rooftops are $500 and the big-ticket properties (like the Empire State Building) will set you back $1,000.
Unlike most of New York's real estate, the Panorama's prices have remained relatively rent-stabilized through the years, though the cost of an apartment did creep up from $50 to $100 over the years.
All the money has gone towards the care and maintenance of the model, along with educational programs dedicated to it. The Panorama itself has seen several updates over the years, with a major revamp occuring in 1990, and some major buildings—like Citi Field and the iconic bulbous forms of the Newtown Creek Wastewater Treatment Plant, part of which was designed by
Panorama of the City of New York at the Queens museum, original photo by Max Touhey.
Smaller properties are bought for life, said Debra Wimpfheimer, the museum's deputy director, though more prominent buildings like the Chrysler Building can only be purchased for limited amounts of time.
"Property is still available," she said, before joking that "we have a real estate agent on staff here."
There are nearly 900,000 buildings on the Panorama, and only 1,500 purchases thus far, which means plenty of options. Wimpfheimer noted that while tourists prefer to buy pieces of Manhattan, the rest of the buying is spread out across the outer boroughs. Most tend to buy locations with some personally meaningful significance. While Apartment D at 144 West 16th street may be special to you—maybe you grew up there, or proposed to your future partner in the living room—that same address isn't likely to elicit a lot of competition. "The chances of a duplicate are so slim!" said Wimpfheimer. "It's never happened."
One person purchased the rooftop where they spent the 2008 blackout; another bought their dog's favorite fire hydrant. You can buy tiny model cars or boats on the Panorama as well, for $250 each.
The museum asks purchasers to share the reasons why they buy decided to buy a miniature piece of New York. Many of the testimonials are sentimental. One couple bought the apartment "where we first lived together, where we had our first fight about whether it was ok to leave pants on the floor overnight, where our friends gathered once a week to eat, drink, and watch Project Runway, where he proposed and where we planned our life together."
Another person, who was soon leaving the city, bought their home (or at least the tiny version of it).
"This apartment was supposed to be a stopgap, but it became home," reads the testimony. "This seemed like a fitting way to commemorate our time in this apartment—not like we could ever afford to actually buy a full-size apartment! But one at 1:1200 scale will do just fine."
Isaac Kaplan is an Associate Editor at Artsy.