The CIA Agent Who Became a Visionary Art Collector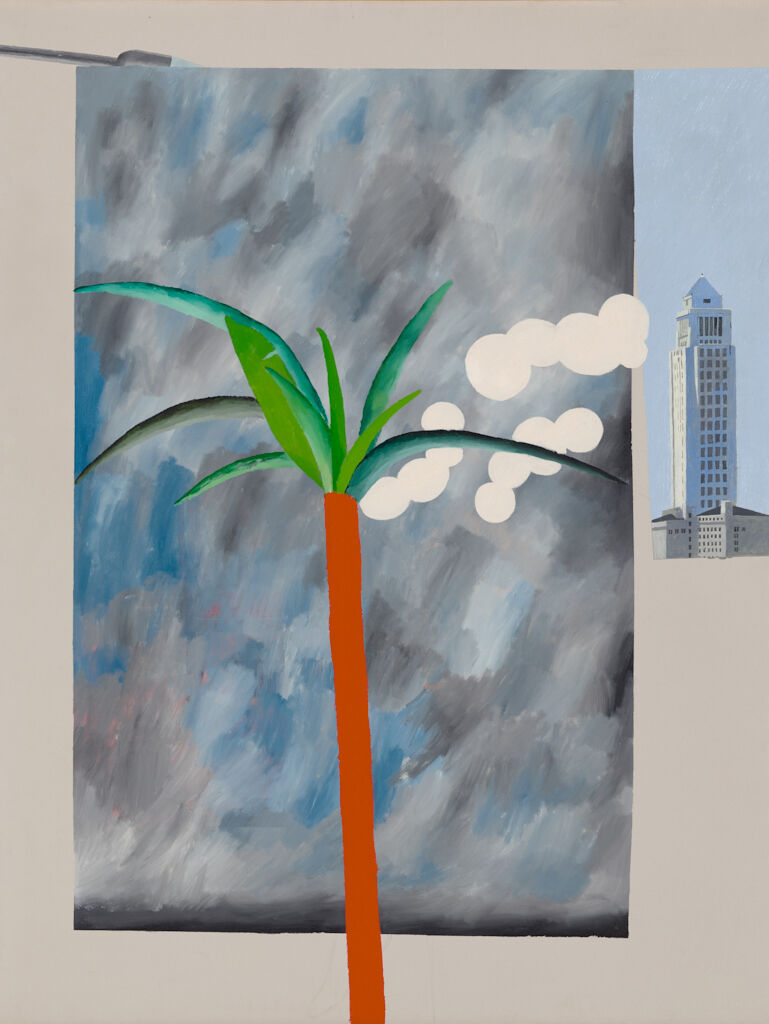 Serious art collecting is never just about buying and selling. Engaging with a rich community of creative people and passionate scholars is often far more enticing for collectors than potential profits. For Richard Brown Baker, a major collector of 20th century art, the New York art world was so thrilling that, after leaving a post at the Central Intelligence Agency (CIA), he devoted most of the rest of his life to the city's art community. When he died
in 2002
at age 89, he left behind one of the country's greatest collections—and thousands of pages reflecting on his beloved milieu.
Baker was an obsessive diaristwho funneled his thwarted writing ambitions into journals that recorded the parties he attended, artworks he bought, and studios he visited. Now housed at
Yale University
(with copies at the
Museum of Modern Art
and the Rhode Island Historical Society), Baker's papers reveal what curator Jennifer Farrell called, in the 2011 book
Get There First, Decide Promptly: The Richard Brown Baker Collection of Postwar Art
, "a unique record of twentieth-century American social, political, and cultural history as perceived by one individual who had a Zelig-like ability to be present during notable events and to encounter both famous and infamous historical and cultural figures." (A footnote for this description reveals that Baker once met Adolf Hitler, in 1934.) Ultimately, Baker's story suggests that beyond giving charitably and supporting emerging artists, collectors can be positive forces in the art world by being astute observers and recorders of history—as it happens, opening to opening, studio visit to dinner party.
Baker was born in 1912 to a wealthy Rhode Island family with collecting in its genes. His mother and sister collected stamps, and his parents accumulated antiques. Baker himself began with pennies and pocket watches. At age 11, he started writing journals. After graduating from Yale in 1935, Baker eventually settled in Washington, D.C. Throughout the 1940s, he worked as a research analyst for the Office of Strategic Services (forerunner of the CIA) and the Office of Intelligence Research of the Department of State, then as a foreign affairs officer.
Stationed in Europe during World War II, Baker experienced air raids in London and documented his experiences in The Year of the Buzz Bomb: A Journal of London (written in 1944, self-published in 1952). He expressed a strange attitude toward potential peril: "I have a greater willingness to be hit while in my home than in a chance locality, like a cinema, a dancehall, or a little-frequented street.…To be obliterated in a bordello or even a butcher shop appears to me to be unfitting," he wrote.
It's difficult to decipher exactly what Brown did in the OSS and, later, the CIA. His diaries focus more on the social aspects of his time in Europe than they do on his actual work. In a
book
about the OSS, he was quoted saying: "We are supposed to be an assemblage of scholars and political analysts, but in fact we are a herd of baffled people under a barrage of silly orders from a top-heavy hierarchy of ambitious egotists."
It's not surprising, then, that Baker ultimately found this work unfulfilling, and retired from the CIA in 1949. He moved to New York three years later with dreams of becoming a writer. Though he received some commissions, he struggled to publish his work and turned instead toward the art world.
"Why not be a patron of the living creators of art?" Baker once wrote. "It is as good an occupation as any for the possessor of some capital" (Richard Brown Baker Diaries, May 7 '56—February 23 '58. The Museum of Modern Art Archives, New York).
Baker's grandfather, H. Martin Brown, was a bank president and millionaire who left him a significant inheritance. This was more or less Baker's only source of income following retirement from the CIA, though he sometimes sold stocks or received additional funds from his mother. Baker eventually accrued debts with art dealers as he became hooked on collecting. He even equated his "accumulitis" with compulsive smoking—his art purchases became a kind of culturally enriching vice.
Though he'd collected while living in Washington, D.C., Baker's acquiring intensified in 1954, when he started to buy abstract works from the 20th century, beginning with
blocky orange, black, and white oil on canvas
In Transit
(1954). From then on, Baker embraced work by living artists, thrilling at the discovery of emerging talent.
"I am not at all a gambler," he wrote, "but speculating in esthetics is a challenge and an exciting one."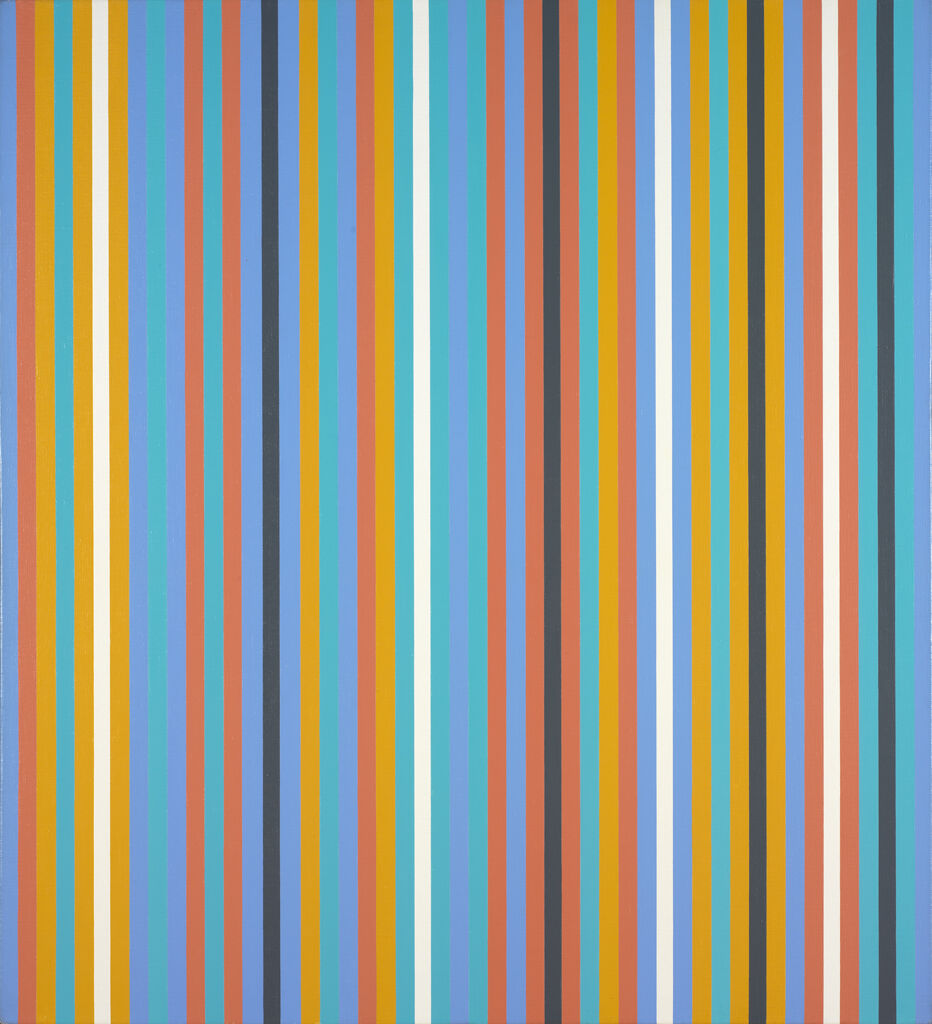 Yet Baker wasn't generating any income for much of his adult life, and his funds weren't as plentiful as those of the other major collectors of his day. Unable to compete for expensive works, "Baker changed the rules of the game in order to suit his strengths, namely, a keen interest in unestablished and generally younger artists developed through frequent visits to galleries, an affinity for smaller pieces and works on paper, and a general independence in regard to his choices," Farrell wrote. He purchased, for example, early
Baker made some astounding deals, too. In 1958, he purchased a
Louise Nevelson
box—his second sculpture (his first was by
Baker also had no heirs, so he bequeathed his behemoth of a collection to two museums, one in his home state and the other at his alma mater: the
RISD Museum
and the Yale University Art Gallery, respectively. At Yale, you can see
1964 silkscreen
Electric Chair
;
painting
Sitting around Screaming
(1962); a suite of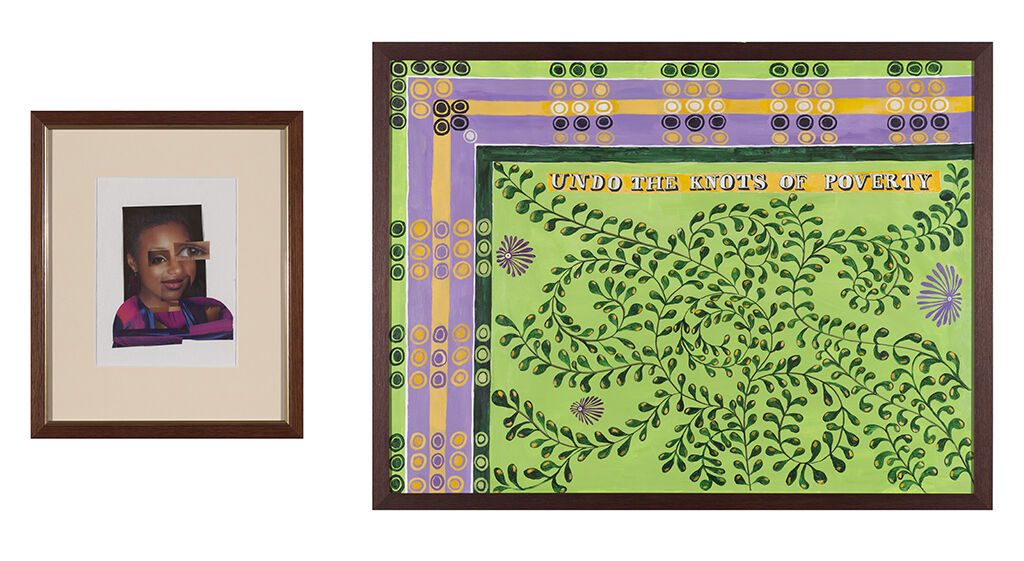 All the while, as he was acquiring, Baker was also hobnobbing, inserting himself into a vibrant cultural scene. He began one of his journals' most charming anecdotes, from 1959 or 1960, with a bit of gossip, social observation, and scene setting.
"Mr. [Robert] Scull [a notable collector] sent his Cadillac into Manhattan with his personal chauffeur to pick up a group of us at the Leo Castelli Gallery," he wrote. "Illeana, Leo's wife, is ill and hospitalized. An attractive-looking young French woman was Leo's partner for the evening" (Baker, Oct 16, '52—May '56. MoMA Archives, NY).
As the night progressed, artists
The story doesn't only play to art-world voyeurism and nostalgia, it captures a moment on the cusp of a sea change from Abstract Expressionism to a new Pop aesthetic. It's easy to read Baker's journal entry—and his gravitation toward Rauschenberg and Johns instead of Kline and de Kooning—and imagine a world primed for the rise of Warhol, who debuted his "Campbell's Soup Cans" series a couple of years later, in 1962. The popular image of the artist was quickly transforming, as Baker perfectly captured in his description of Rauschenberg's ritzy car and public relationship with Johns.
Baker's insights also extended to art classrooms and studios. He studied painting with
Keeping up with the contemporary
Baker brooded—but he didn't stop. By then, he was too hooked on the people and the objects that possessed what he described as "the creative spark that is the greatest mark of human achievement" (Baker, Oct 16, '52—May '56. MoMA Archives, NY).
Alina Cohen is a Staff Writer at Artsy.