What You Need to Know about Collecting Virtual-Reality Art
How does one collect virtual reality? The question can start to sound like a koan—or perhaps the title of an unpublished Philip K. Dick novella. Yet as the possibilities of virtual reality develop, and VR artwork along with them, the art world is forced to wrestle with how to sell and care for such unique creations. While a group of tech-savvy artists, including
Rethink the art world's scarcity economy
One question that comes up often in discussions of VR artworks and the market is how, exactly, such pieces could or should be sold. Let's say you're acquiring a
Certain artists have a vested interest in hosting their VR creations online, where anyone can access them. "The natural inclination is: Come into my virtual-reality world. If you have the equipment, here's the file, come experience this," said Kelani Nichole, the founder of
TRANSFER
, a gallery focused on new media that is currently relocating from Brooklyn to Los Angeles. "It's a piece that's meant to be seen and distributed. That's the nature of the thing."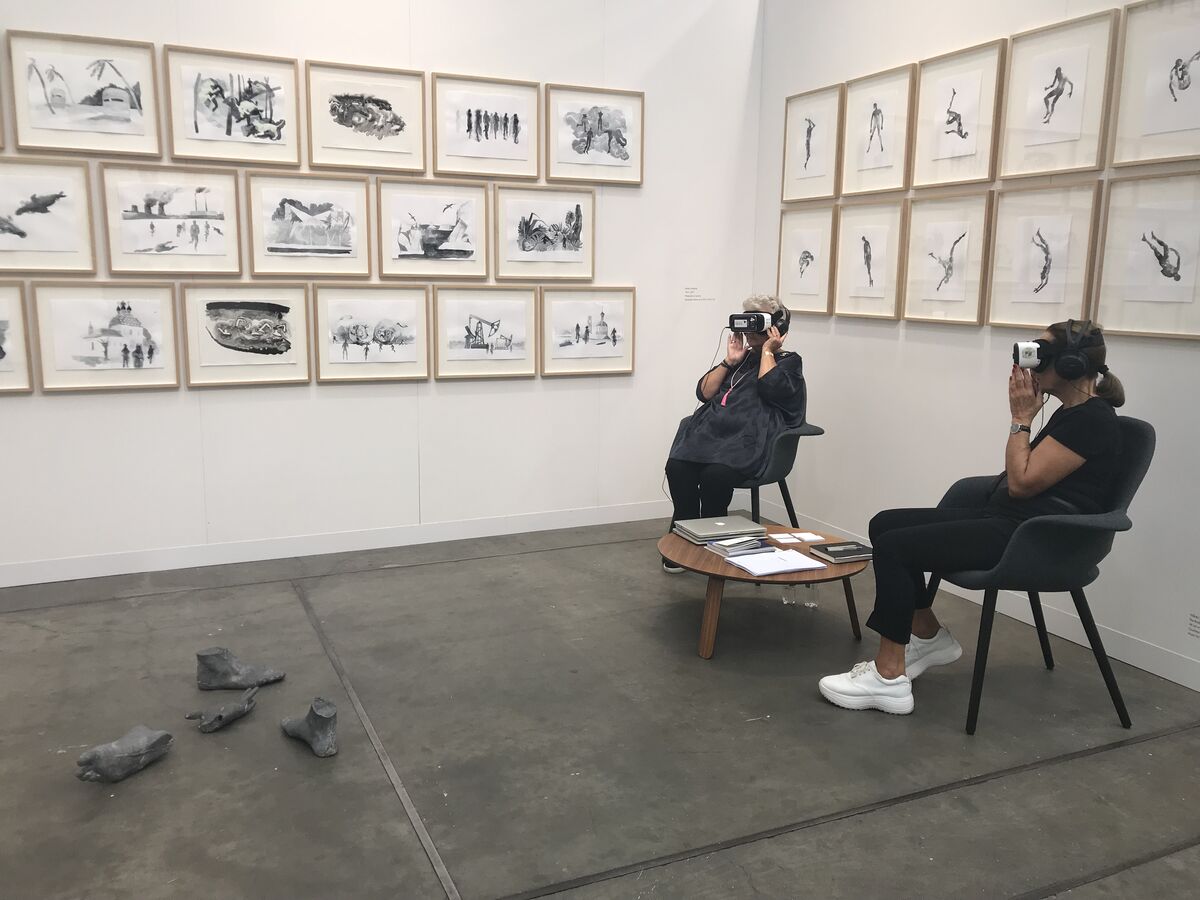 She's quick to note that this isn't a universal inclination. Some artists, like
more valuable
. A collector eager to engage with VR art might need to leave such notions at the door and get comfortable with the idea that they own a work that is also freely available to others. Daniel Birnbaum, director of the VR production powerhouse
Acute Art
, mentioned other approaches that could develop in interesting ways. (Acute Art will be moving in a more market-adjacent direction next month, when Birnbaum stages a virtual- and augmented-reality exhibition, "
Electric
," as part of Frieze New York.) One thread, he said, might involve concepts arising from the blockchain community regarding partial or collective ownership of works.
In that sense, collecting can start to look more like gracious patronage: an investment in the worth of artistic and technological experimentation for their own sakes. But this isn't a brand new phenomenon. Virtual-reality art brings up issues that "challenge some of our most persistent models for connoisseurship, ownership, and patronage," said Megan Newcome, the director of digital strategy at Phillips auction house. "[But] the history of the art market is replete with disruption and triumphs for challenging genres and materials—so the emergence of VR is consistent with other new mediums and periods of cultural change."
"Obsolescence can be interesting"
No one wants to purchase a device that seems bleeding-edge today, but ends up as laughably archaic as the 8-track cassette within a span of a few months. And yet there are plenty of reasons not to obsess over the specific technology that any one VR artwork employs.
"Maybe things get a little bit obsolete," Birnbaum surmised. "Obsolescence can be interesting. Something produced in 2015, we can already see that it is old. Is that attractive, is it good? Maybe those technology-specific questions could become part of the conversation." He brought up the example of classic
Khora Contemporary
, offered a similar sentiment: "Just like with video art pieces from the 1970s or '80s, earlier works are part of VR art history, and are never really outdated as such."
In the case of Nauman, no one would suggest that those iconic works should be remastered, to be shown in crisp high-definition. And yet the artist himself, in recent years, has been revisiting his own tropes for new works, some of which incorporate 3D technology. With VR artworks, issues of obsolescence and conservation might be even more central—and fluid. "The work itself is about the evolution of the technology," Nichole said. "It's intrinsically tied to the tech that it's built upon.…As those things are iterating and changing, the way that the work also evolves is part of that."
Conservation as a conversation
"These artworks obviously require a different type of care and stewardship than more conventional, object-based artworks," Newcome said. While collectors have protocols in place for owning sculptures, paintings, or photographs, VR can seem like a brave new world. "Talk to the artist," she counseled. "Ask them what your role, as the collector, would be in maintaining and preserving the work." There's also a growing guard of professionals who are mastering the unique challenges of the medium. "Today's art conservationists," Newcome added, "look and sound more like technologists and hackers than their predecessors."
One such specialist is Ben Fino-Radin, the founder of
Small Data Industries
. "The conservation of a virtual reality–based artwork is a complex proposition that is arguably one of the toughest challenges that has been faced by the field of time-based media conservation," he said. "One not only faces a relatively complex piece of software, but one that is inextricably tied to a particular piece of hardware which will inevitably degrade, age, and cease to function or become obsolete. What we have found in our work with these hybrid digital/physical artifacts is that an entirely different model of collections care is required. Ordinarily, one might give conservation attention to an artwork every five or so years at best."
Fino-Radin suggested that collectors of VR art schedule such works for a check-up every year. "This ensures that rather than being faced with an insurmountable labyrinth of obsolescence five years down the road, and having to hunt down someone who remembers how to deal with the obscure technical issues from years past," he said, "one can simply attend to the smaller more incremental issues as they crop up on a year-to-year basis—weeding the garden, so to speak."
Some dealers are also thinking about how existing artworks can keep pace with rapidly evolving technology. Nichole of TRANSFER, for instance, favors what she calls a "living edition"—a VR artwork that may be tweaked or improved by the artist over time, as software and hardware capabilities improve. These changes and updates are made available to initial collectors—so that someone who acquires a piece early is able to enjoy the same experience made available to future collectors of the same artwork.
Don't always privilege spectacle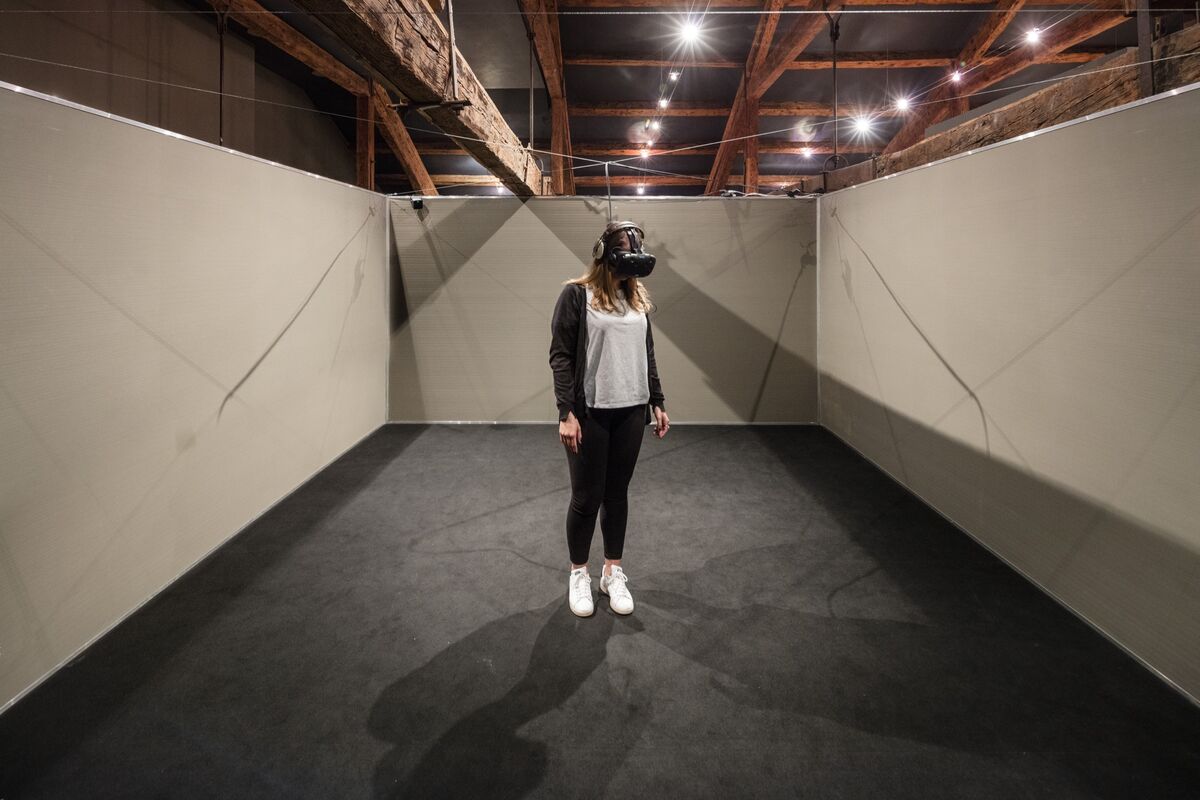 In
VR work
Real Violence
(2017), a shocking highlight of the 2017 Whitney Biennial, viewers became bystanders to a brutal and bloody beating. Khora Contemporary's
collaboration with Paul McCarthy
brought the artist's lurid vision to life in ways that were in-your-face and uncomfortable. VR technology has also been used to replicate the experience of being inside one of
"Infinity Rooms." A Polish artist duo named Pussykrew recently debuted a VR work at
Postmasters Gallery
in New York that promises "supernatural scenery" that "imagine[s] the future post-human landscape." And Birnbaum described to me a work by
When many art lovers think of virtual reality, their minds may automatically move toward such intensely sensational and emotional experiences. But as the field develops, collectors may want to address other considerations: What can VR accomplish that is unique to this medium? And does that always have to mean flashy, astounding, or visceral interactions? Birnbaum pointed to a work in development that will be unveiled as part of "Electric," his exhibition at Frieze New York. Undertaken with the mixed-media painter tropes and motifs. "It shows that VR can be used in places where one doesn't expect it," he said. "That VR is not only sensational. This will be very subtle—and I hope, not boring. It's going to be challenging and interesting."
As a collector, being open to such subtle experiences will ultimately help to enrich the field as a whole. Think of yourself as a film connoisseur with broad and democratic tastes—able to enjoy both the Hollywood blockbuster and the glacial European psychodrama.
You don't need to be tech-savvy to love VR
"Give us a 3-by-3-meter space, and we can install your VR artwork in your home," said Nedvetskaia of Khora Contemporary. "The challenge is the novelty of the medium itself and the fear of the unknown. Yet a collector familiar with video art, installations, or site-specific artworks can comfortably display VR in their private environment." (Of course, as with those more traditional formats, it always helps to have access to a consultant who is well-versed in the medium's intricacies.)
While the software and hardware underpinning a VR artwork might be very complex, Birnbaum noted that enjoying the fruits of that labor is much simpler. As is the case with most artworks, he said, having a rich understanding of the medium's formal intricacies can only improve the encounter—but it's not a prerequisite. "I'm not a chef, but I like going out to eat," he joked. "Do you have to know how the film is produced when you go look at the new James Bond movie? Or do you have to understand what cameras Tarkovsky used when he did Stalker? I don't think so." Birnbaum envisions a day when VR will advance so that viewers don't have to do much more than "buy it, turn it on, and experience it." Further down the road, he added, subscription-based models akin to Netflix or Spotify might even arise.
Virtual-reality art is a high-tech medium that can be thoroughly enjoyed by low-tech bystanders (this writer very much included). "When you're thinking about collecting virtual-reality work, you see it as avant-garde experimentation with a new potential for visual creation, a new artistic tool," said Nichole. "And you absolutely want to be early in acquiring it, and investing in the studios who are doing that kind of work, despite all the odds."
"Artists working in VR and other new and emerging technologies continue to gain cultural value and provide energy and excitement to the contemporary art scene," Newcome said. "But the broader collecting community is always going to be a bit more cautious and risk-averse.…You're not alone, as a collector, or a human, if you don't quite know what to think of VR yet. The history of this medium is being written now. But that fact in itself should be exciting to a collector who wants to be engaged in contemporary culture."
Scott Indrisek is a contributing writer for Artsy.