Colors and Emotions Unfold in Ira Svobodová's Paper-Like Paintings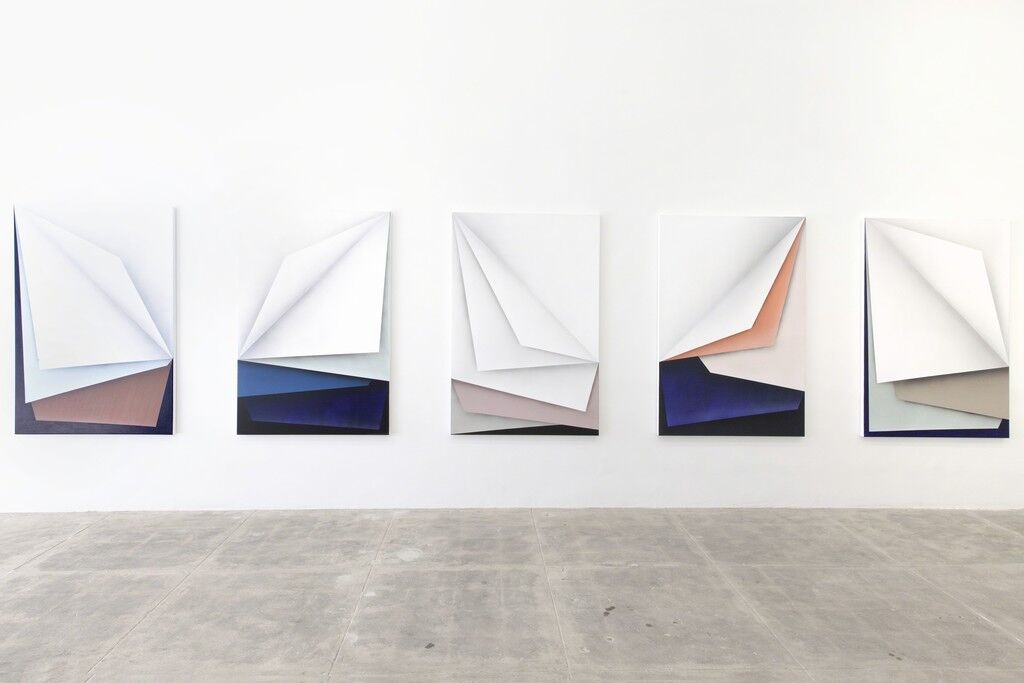 In Czech artist
Papercut
," she shows mastery over the art of layering materials. Drawing a tension between muted colors and bold compositions, she continues exploring themes found in her earlier work—most notably, the "
Noir
" series. At Los Angeles's
CES gallery
, a selection of Svobodová's spirited but rigorous acrylic-on-canvas pieces, focusing on light's powerful effect on form, are on display this month.
Svobodová
once explained
that "light and white are two of the key elements both in my creative process and in my life. Everything emanates from light and is ideologically created. White is the color of light—something that is actually colorless and, in terms of optics, conceals a wide range of colors, therefore containing the possibility of all other colors." When soft colors like eggshell, beige, and faded brown appear in her works, they highlight adjacent white shapes, drawing the viewer's attention to it as positive, rather than negative space.
In
Papercut 32
(2015), and
Papercut 33
(2015), Svobodová employs a dramatic palette of white, navy blue, and black to depict a succession of
origami
. Svobodová introduces a peach-colored section into
Papercut 26
(2015), which otherwise features acrylic-soaked blues, blacks, and whites. This juxtaposition of warm and cool hues is subtle, but reveals a serious concern for color theory and is testament to her keen sensibility for color.
In other mediums—particularly her geometric steel
sculptures
and
photographs
of architecture—Svobodová uses stark lines, geometric shapes, and dramatic angles to achieve visual effects as those found in the "Papercut" series. The aesthetic that emerges in Svobodová's works relates to traditions of
formalism
. And with each added layer of material, Svobodová's works become increasingly profound stand-alone metaphors for the layering and unfolding of one's emotions, experiences, and relationships.
"
Papercut
" is on view at CES Gallery, Los Angeles, from Jun. 13 - Jul. 18, 2015.