Donald Judd's Son Reimagines a Show His Father Conceived Two Decades Ago
When
Galerie Gmurzynska
in 1992, it was intended to celebrate an artist in his prime. But when Judd died unexpectedly in 1994, just a few months before the exhibition was set to open, it served instead as a memorial to the influential Minimalist.
Now, more than two decades later, the show has been reimagined by Judd's son, Flavin Judd, in collaboration with the Judd Foundation, for Galerie Gmurzynska's Zürich space. This time, it offers a more comprehensive look at the artist's body of work.  
But both versions—which pair works by the elder Judd with works by painter
As an art student at Columbia University in the early 1950s, Judd had never heard of Malevich. Even at New York's
Museum of Modern Art
, he recalled, there were only five Malevich paintings on view at that time. "I essentially missed the Russian work," he would write in 1981, of his early years in the art world.
Following school, he came face-to-face with a number of works by
"It was a slow discovery," Flavin says of his father's burgeoning interest in early 20th-century Russian art. "And so I think that's different than, let's say, the typical American art that Don got to see a lot of."
His father would go on to explore the Russian avant-garde through criticism, publishing articles on Malevich and Arts Magazine.) In the 1960s he also began collecting Russian art—and, in the process, was introduced to dealer Krystyna Gmurzynska and her gallery.
And, of course, the sculptor spent time in Russia. Flavin remembers traveling through Moscow, Saint Petersburg, and Suzdal with his father in 1987—a trip they took in January because "Don felt that if you're going to go to Russia, you should go in winter to get the real experience."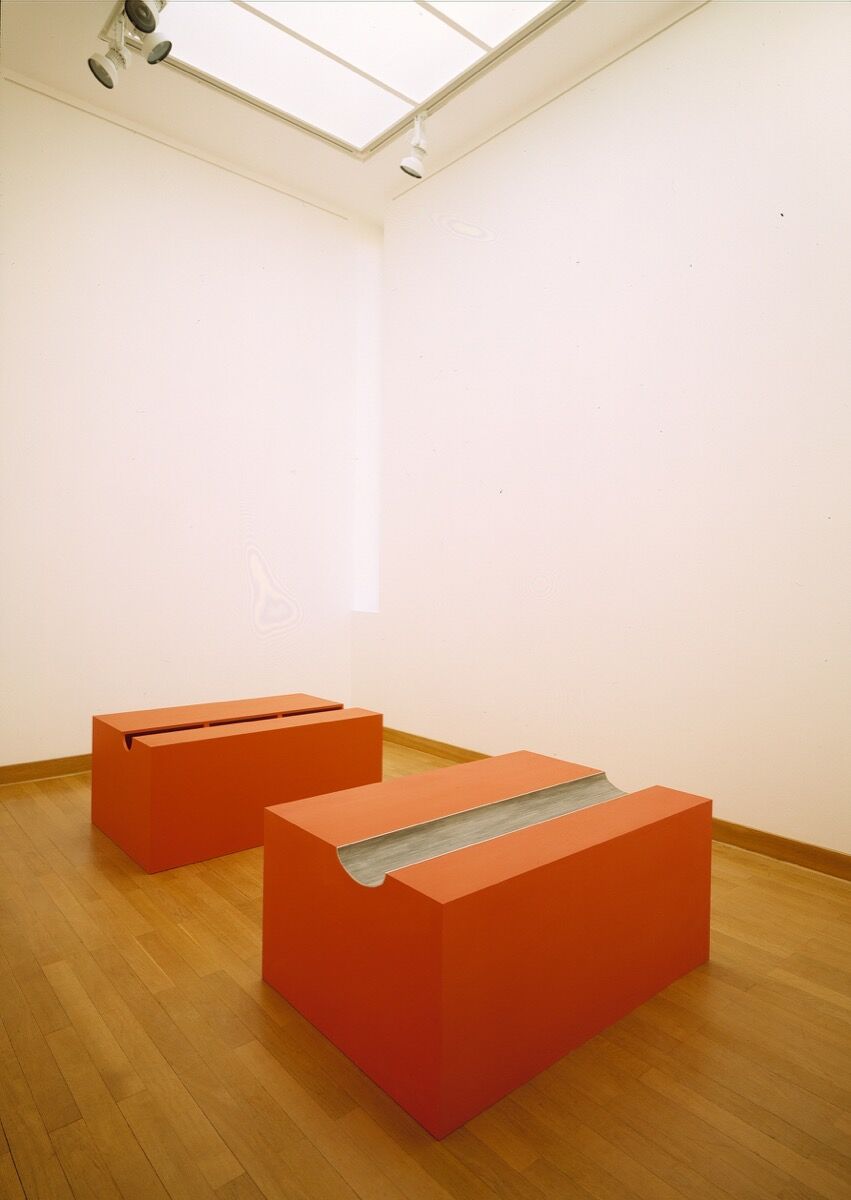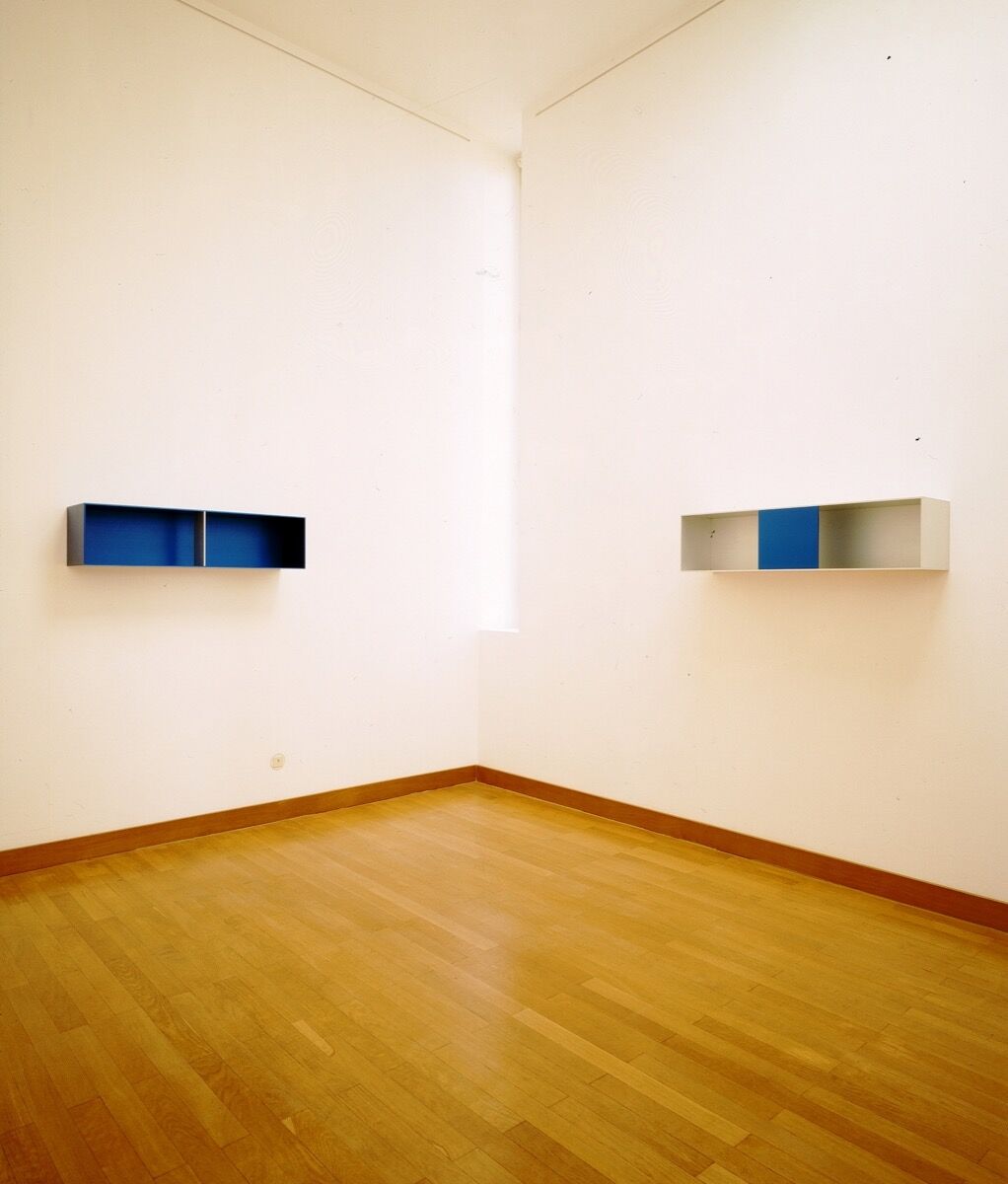 Although his interest in Russia was not unique among his contemporaries, Flavin notes, "I think it was heightened." He adds, "I don't think many people have dishes by
His father was also one of the first Western artists to exhibit in Russia, when his sculpture went on view in 1990 at Moscow's Soviet Cultural Foundation. It was this exhibition, in fact, that served as the impetus for Galerie Gmurzynska's 1994 show of Judd's work.
In 1992, the artist suggested to Gmurzynska that they restage portions of his Moscow installation in her Cologne gallery. The dealer agreed. But when she suggested that they pair his works with pieces by Malevich, Judd displayed an uncharacteristic hesitation. "I think it's good, but what would Malevich say?" he asked.
Although these two artists focus on geometric shapes, particularly the square—two-dimensional in Malevich's work, three-dimensional in Judd's—Flavin sees a deeper connection.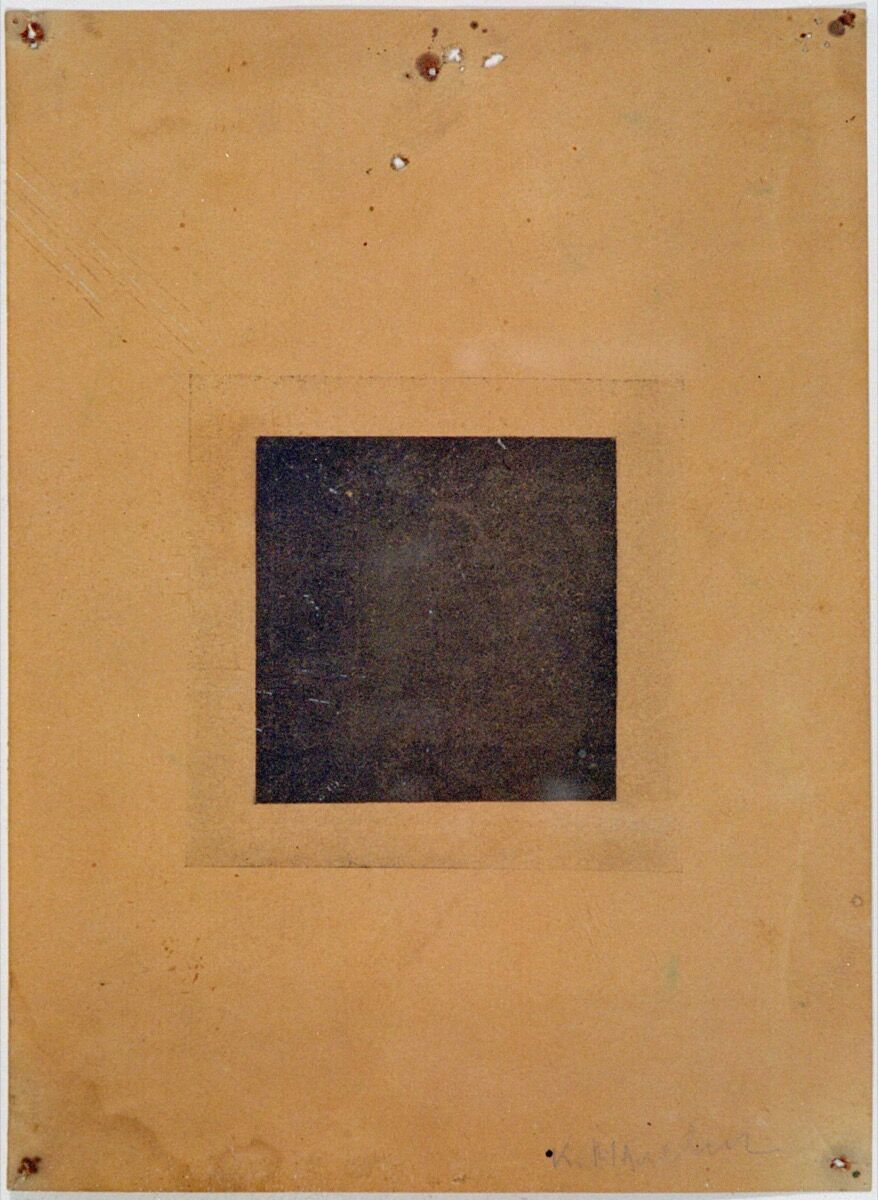 "I think [the square] is just a starting-off point. It's almost arbitrary, I think, for both of them. It's a way of figuring out their broader way of thinking about things," Flavin says. "They go from the complicated world they didn't like, they pass through the square—or in Don's case, something like a cube—and use that as a jumping-off point to what they would like to see in the world."
Not that the two necessarily agreed on how the world should look. Malevich, by Judd's admission, was much more optimistic. "He unaccountably believed that those in power would be progressive and benevolent," wrote the artist.
The 1994 show featured Judd's work side-by-side with two Malevich drawings. The new, 2017 version takes an expanded look at Malevich's work with 20 drawings and two paintings by the
And, for the first time, the show includes samples of Judd's furniture. "It is a little hint to the diversity of Don's work, since we can't bring all of Marfa into Galerie Gmurzynska," says Flavin.
He hopes that this show serves as a reminder that both artists had varied practices. Malevich, although best known for his paintings, also created theater sets and architectonic building designs.
"For both of the artists, it's a good way of getting away from the cliche of a square or the cliche of red and black—the kind of logos that people attach to artists and their work, which are not good for the artist or their work," Flavin says. "It's a way of opening up."