How to Tackle the Venice Biennale in 72 Hours or Less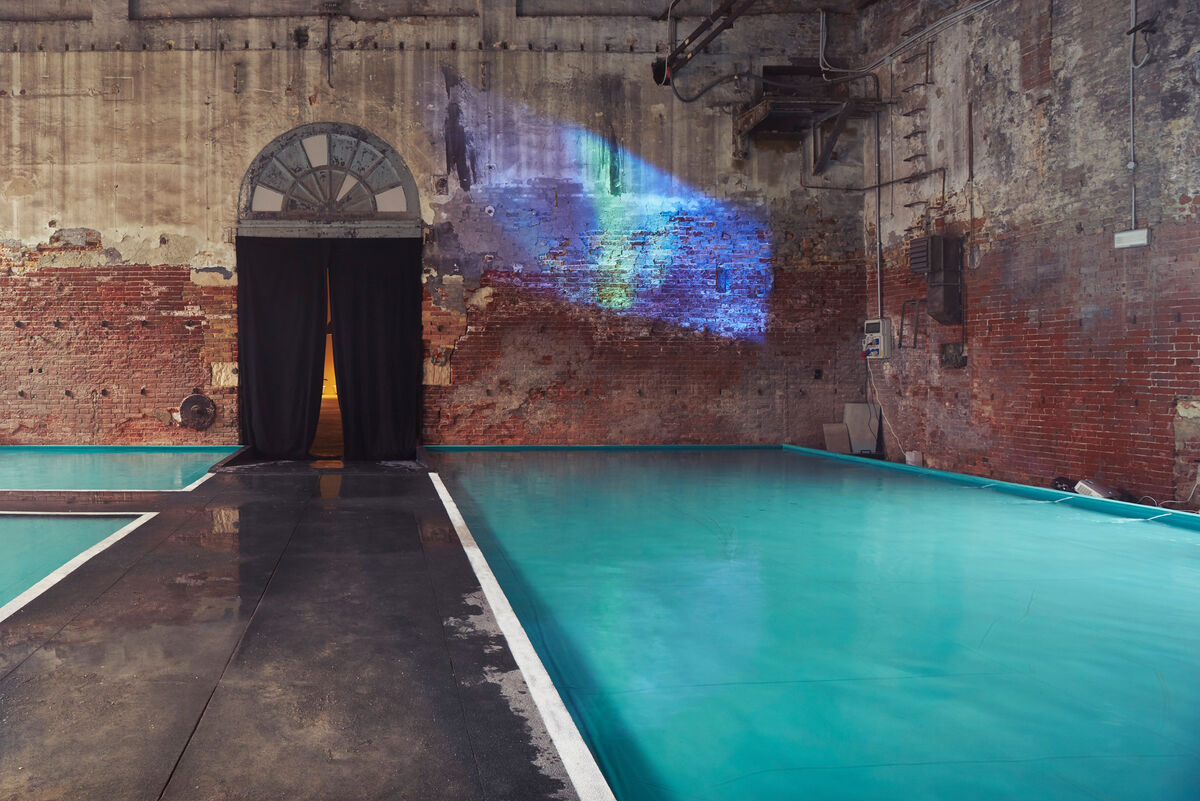 Tuvalu Pavilion in the Arsenale. Photo by Alex John Beck for Artsy.
The best news for those headed to Venice this summer? The lines have nearly all dispersed—at least for the
Biennale
, that is. Don't worry, San Marco is still being trawled by the cruise ship set and art lovers are still out in full force, but gone are the hour-long waits to see a single national pavilion. With so many planning their Venice trips around Art Basel this year (and Italy is generally a high-ranking summer destination), we're offering our plan of attack for hitting the highlights among the city's summer art offerings. Whether you're in town for a mere 24 hours or a full three days, we've mapped out an accessible but action-packed itinerary for how to brace and pace yourself through the windy maze that is La Serenissima—and its 125-year-old beloved Biennale.
If you have one day...
Arsenale di Venezia
Castello
Until November 22

Start at the sister venue for the better half of Okwui Enwezor's two-part "
All the World's Futures
" thesis show. Once through the main exhibition, make sure to stop by Tuvalu's rising seas installation. Other pavilions of note along the way:
Ireland
,
United Arab Emirates
, Italy, and
Mexico
.
Simon Denny's New Zealand Pavilion. Photo by Alex John Beck for Artsy.
New Zealand Pavilion
Biblioteca Nazionale Marciana, Piazzetta San Marco 13/a
Until November 22
The New Zealand pavilion sees the young Denny
flip the switch on the NSA and its spying programs
by overtaking the Renaissance Biblioteca Nazionale with server racks and computer equipment. What the screens reveal is a
sardonic but revelatory insight
on the horrors of surveillance and the framing of power throughout history. (You may have also stumbled upon the second part of the pavilion exhibition at the Marco Polo Airport, life-size photographic reproductions of the library installed in the airport's arrivals lounge.)
"Scent of a Dream"
Galleria Di Piazza, San Marco 71/C
Until September 27
Just around the corner from New Zealand's presentation, in a show of some 90 expressive photographs commissioned by illy, the famed Brazilian photographer turns the lens on his roots—literally, as a child who milled coffee cherries on a finca in Minas Gerais region of Brazil. Salgado's hazy yet romantic black-and-white style lends a sensitive humanistic portrait of the many faces who bring us our global favorite drink: coffee.

If you have two days...
Chiharo Shiota's Japan Pavilion in the Giardini. Photo by Alex John Beck for Artsy.

Giardini della Biennale di Venezia
Sestiere Castello
Until November 22
The Giardini's 28
national pavilions
offer quite a few gems that interpret the framework for Enwezor's Biennale, focusing on the clutches of capitalism in contemporary society. For the brave and bold, take it all in—but for those seeking out some of the other great exhibitions in the city (or who have one day to tack the Giardini onto an itinerary begun at the Arsenale) find our cheat sheet below.
Japan:
Voyage to another dimension with Chiharu Shiota's "The Key in the Hand." Spun on luminous red thread, it feels every bit the mystery that the key has come to symbolize.
Germany:
Head straight to the pavilion's top floor via the back staircase for
Australia:
sucks the viewer into a familiar-but-distant era via 1000 archival objects from currency to clocks.
Belgian Pavilion in the Giardini. Photo by Alex John Beck for Artsy.
Belgium:
Continuing last edition's curator Massimiliano Gioni's obsession with the archive, artist
Romania:
Painting isn't the preferred medium of contemporary art biennials. But
Finland:
Ever wonder what a Finnish forest at night would be like? The newest installation in
"Proportio"
curated by Axel Vervoordt and Daniela Ferretti
Palazzo Fortuny, San Marco 3958
Until November 22
"There's emptiness without proportion,"
Axel Vervoordt
extolled at this show's opening, pinpointing a life philosophy that extends beyond just art. "You have to feel and not see."  The four floors of this 16th-century palazzo, refined with Vervoordt's signature wabi-sabi aesthetic, brims with the gems of art history that somehow have eluded the grasp of museum collections: a
India and Pakistan, "My East is Your West." Photo by Alex John Beck for Artsy.
India and Pakistan Pavilion
Palazzo Benzon, San Marco 3927
Until October 1


If you have three days...
Congrats! You've survived the Biennale, but what is Venice, if not a vault of painting? This time, though, it's not just Tintoretto, Titian, and Carpaccio, but contemporary masters who delight with the same technical ease.

Palazzetto Tito, Dorsoduro 2826
Until October 4
The ever-daring and slightly naughty

"Land Sea" 
Palazzo Falier, San Marco 2909
Until November 22
One of the last Modernists whose power hangs in their brush strokes, Scully unveils the latest installment in his series "Landlines," widening his stripes and thickening his paint textures only to slap them over aluminum canvases. Meditative and marvelous, Scully puts any frazzled Venice-goer in a soothing mood.

"Slip of the Tongue"
curated by Dahn Vo in collaboration with Caroline Bourgeois
Punta della Dogana, Dorsoduro 2
Until December 31
The world presented by Dahn Vo in "A Slip of the Tongue" sheds light on historical mishaps or "an attempt at mapping friendship," as Elisabeth Lebovici writes in the exhibition's introduction. Vo enlisted

Stir Creativity
See how Bombay Sapphire supports artistry.
Sponsored by Bombay Sapphire