Inspired by Motherhood, a Ceramic Artist Turns Babytalk Into Art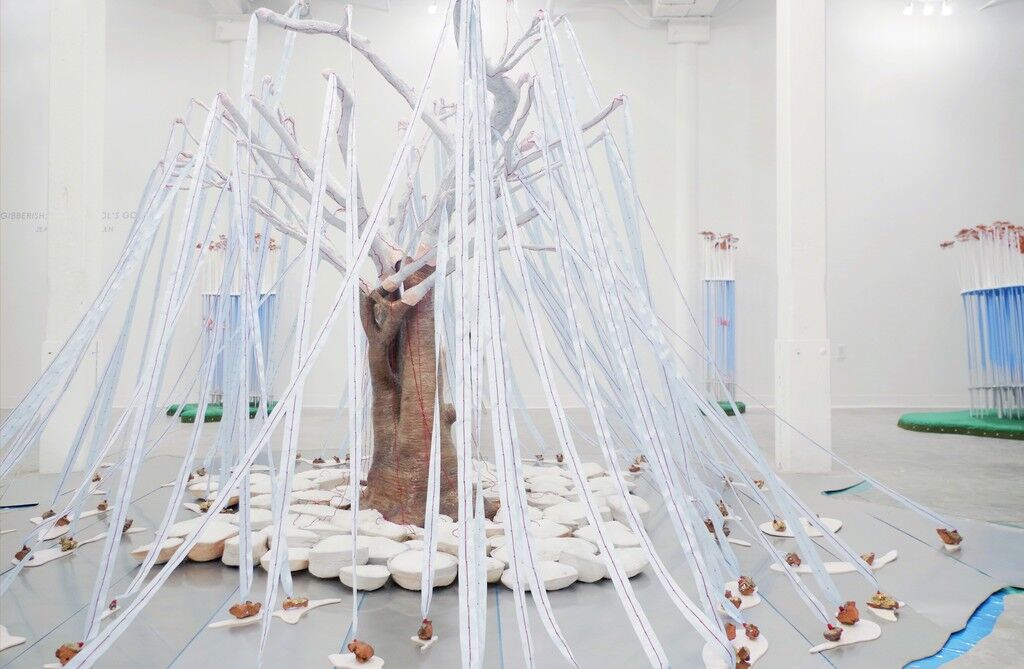 Installation view of "Gibberish: Sapient Fool's Gold," courtesy of GRIN
The title suggests, of course, that absurdity is a theme running through the show. "Gibberish," in this case, refers to a toddler's speech, part of the inspiration for Hulen's latest works. This brings us to the two key points that viewers might find useful when considering the exhibition: Hulen's evolution as an artist, particularly with respect to her use of materials, and her personal experiences, namely becoming a parent for the first time.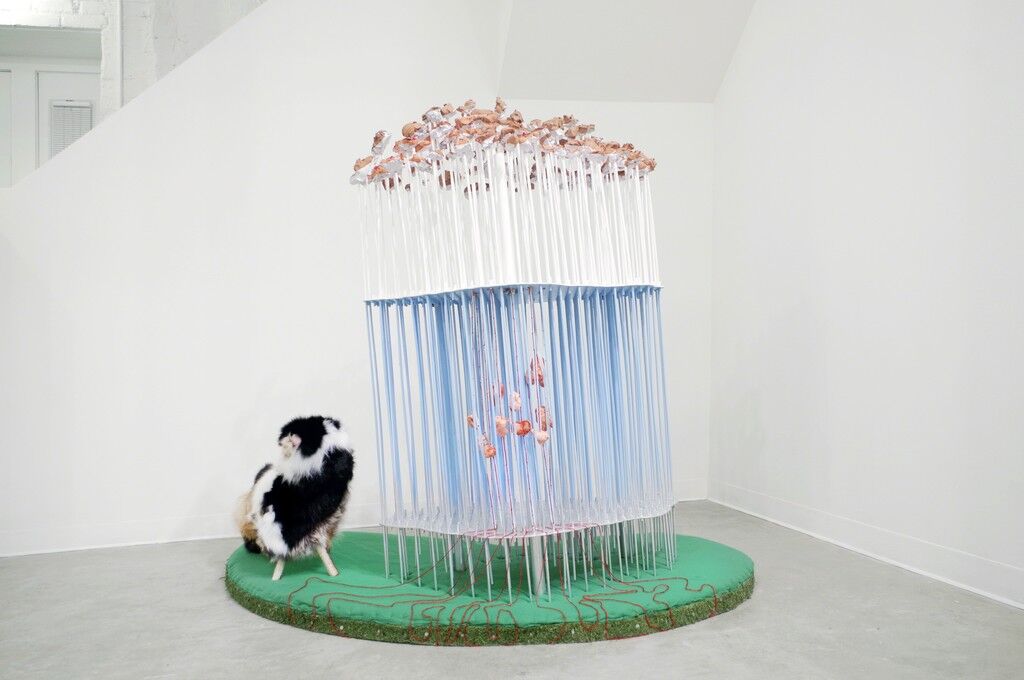 Installation view of "Gibberish: Sapient Fool's Gold," courtesy of GRIN
To begin with, the materials: Hulen is, first and foremost, a ceramic artist. Today she also chairs the art department and is an associate professor of ceramics at the University of Arkansas. It's a material she chose partly for intellectual reasons—ceramic has historical weight and strong associations with consumerism and the post-industrial era. Lately, however, she has shifted away from the academic, cultivating an interest in the organic and timeless qualities of her material. "I am using clay in a way that epitomizes its geological traits and origins, while simultaneously inverting physical laws and visual expectations of our world" Hulen
says
. "Riverbeds soar in the clouds while the tree of life showers fool's-gold geological formations, bloodlines permeate all, sewn into rain and piecing together the animal coats of many colors. Salt binds the surface of the faux, faux rocks and inverts the form to contain an essence of life."
Installation view of "Gibberish: Sapient Fool's Gold," courtesy of GRIN
Why the sudden interest in bloodlines and the essence of life? After years of working in academia, Hulen became a mother. "After becoming a parent," she has
said
, "I realized that some things can only be understood visually, or experienced physically." By recognizing and embracing a wider variety of communication forms—her child's so-called "gibberish," for example—and translating them into her artwork with an earthy medium like clay, she is reinventing herself as an artist. Or, in the spirit of rivers and rocks, she's going with the flow.
—Bridget Gleeson
Installation view of "Gibberish: Sapient Fool's Gold," courtesy of GRIN.
Stir Creativity
See how Bombay Sapphire supports artistry.
Sponsored by Bombay Sapphire