Istanbul's Galeri Zilberman Redefines Heroism in the Middle East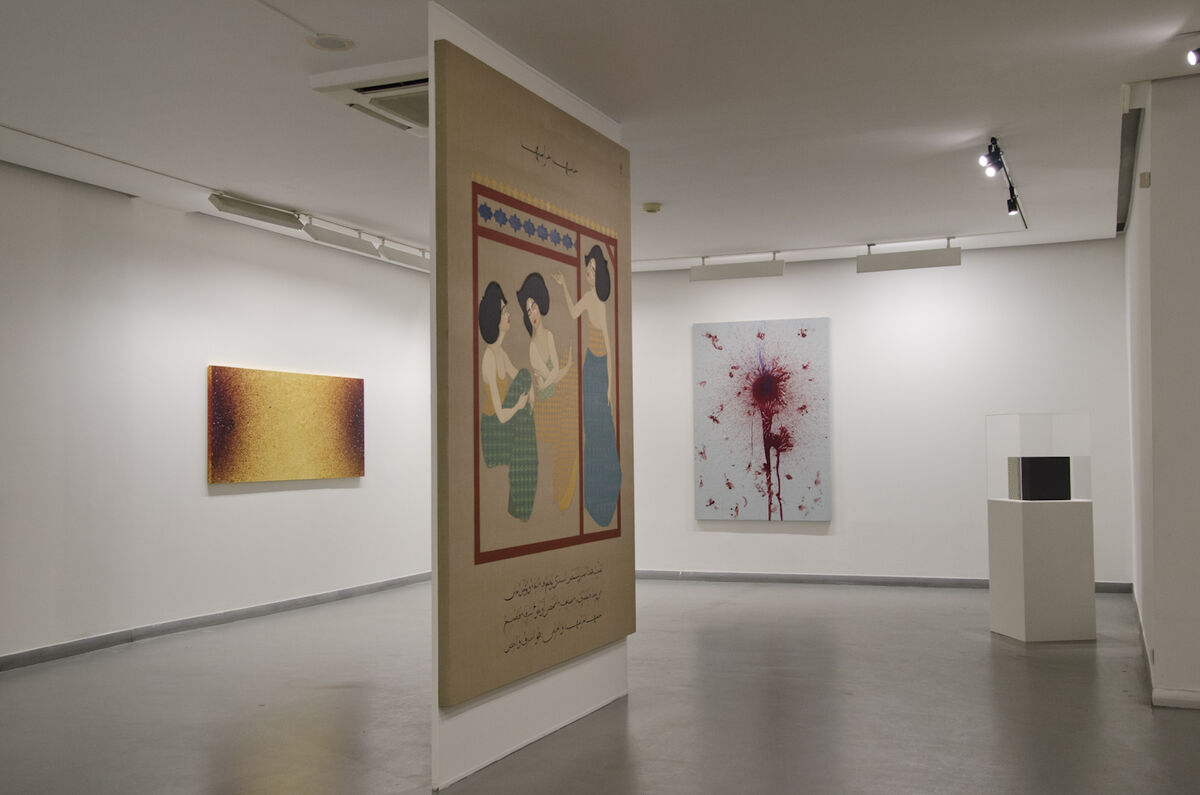 Installation view of "Minor Heroisms," courtesy of Galeri Zilberman
"
Minor Heroisms
" is the loaded title of
Galeri Zilberman
's fall show—one that surfaces the personal and political concerns of a new generation of Middle Eastern and international artists. While traditional Persian art and miniature painting eulogized epic battle scenes and ancient mythologies, contemporary artists have turned their focus to the personal, everyday heroics of life in the Eastern world. It is now considered a heroic act to simply live, love, and express one's views in this part of the world.
The overtly political exhibition curated by Nat Muller opens with a disrupted ceramic sculpture by
On the wall across from this natural decal, another Turkish artist, best known for his acerbic humor,
Gold leaf is a prominent feature of traditional illuminated manuscripts, and
Iraqi-born Swedish-raised
"
Minor Heroisms
" is on view at Galeri Zilberman, Istanbul, Sept. 2–Oct. 24, 2015.
Discover
The Van Cleef & Arpels Frivole Collection
Sponsored by Van Cleef & Arpels