Leaked Guidelines Highlight Facebook's Challenges Policing Nudity in Art
Internal Facebook, Inc. guidelines
leaked to The Guardian
highlight the social media giant's challenge defining and enforcing the boundaries between "digital nudity" and "real world art."
Slides
published Monday
by the British paper show the company's own policy leaves moderators mired in a "gray area" in determining when nudity is permitted on the site. The company's initial guiding principle, according to the slides, was to permit nudity "depicted in art," but not "digitally created nudity or sexual activity," such as videos of sexual activity taken with a smartphone.
But that distinction is hard to make. The guidelines themselves acknowledge the policy is "difficult to enforce because it is hard to differentiate between handmade art and digitally made depictions." Instagram, which is owned by Facebook, has become a prominent medium for artists, including
many whose work often depicts the female body
.
The published slides appear to show an updated policy with the line: "[NEW]Allow all handmade AND digital nudity."
The slides go on to include examples of "real world art," highlighting the "traditional" medium used, such as charcoal, watercolor, or pencil. The presence of paper also marks a work as being "real world art." Examples of digital nudity are provided, including digitally drawn stick figures or and a depiction of buttcheeks, with the guidance that they are permitted provided "only contours [are] visible" and genitalia, female nipples, and butts are "not sufficiently detailed."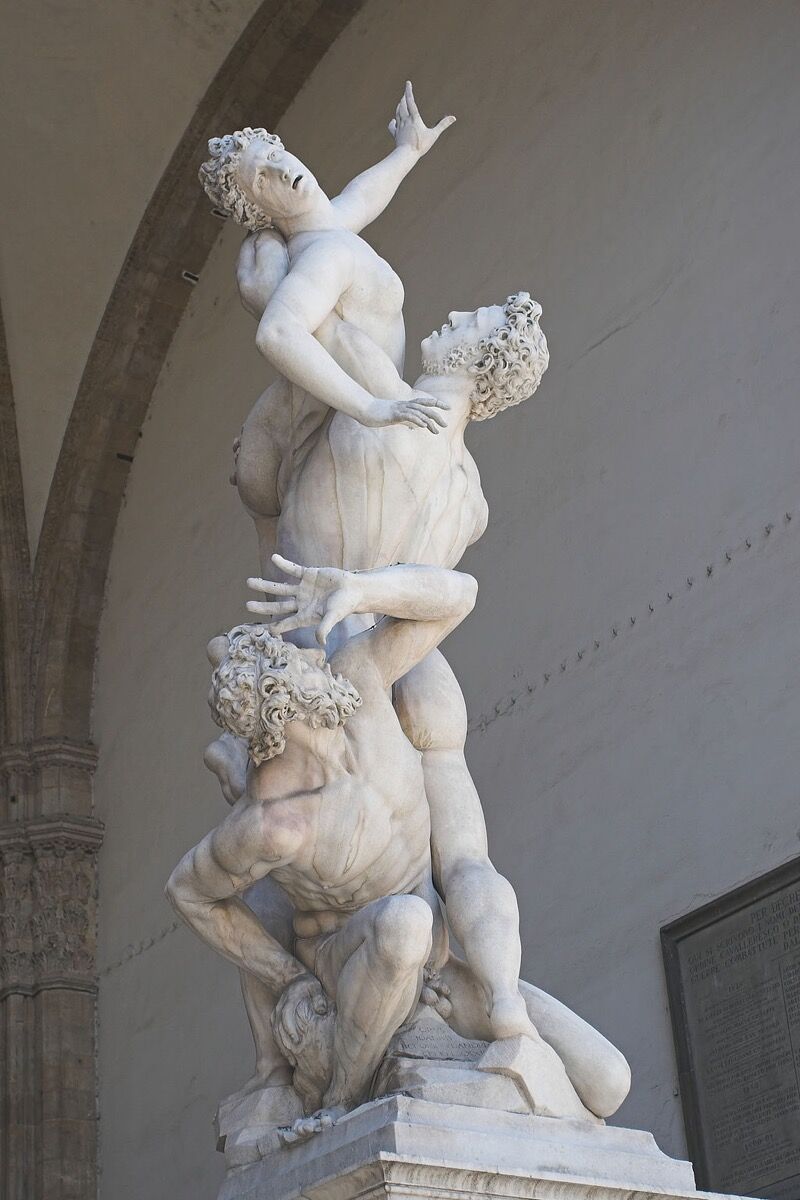 Giambologna, The Rape of the Sabine Women, 1581-83. Via Wikimedia Commons.
Jerôme Duquesnoy, Manneken Pis, via Wikimedia Commons.
But Facebook is not obliged to publish naked art nor are users entitled to post it, notes Mary Anne Franks, University of Miami law professor and vice president of the Cyber Civil Rights Initiative, since Facebook, as a private company, is not bound by First Amendment principles. A more useful question, she says, is to ask whether the company is living up to its aim to
create a safe and supportive global community
, and whether their policies produce that outcome.
She describes her own attempts to report explicit threats of violence against women and minorities, which have repeatedly been met with a company response that those threats do not violate community standards.
"Well, what kind of community standards do you want to have?" she says. "Given the freedom that Facebook has to develop policies on what is good and what is bad, it frustrates me that they don't do better."
She points out that at a certain point, Facebook's lack of action indicates its own incentives in responding to users' complaints and demands.
"Facebook is a for-profit company, and Facebook is going do whatever keeps Facebook profitable," says Franks.
To its credit, she notes, Facebook, alongside other social media sites, has been attempting to fight the non-consensual sharing of intimate material (sometimes known as "revenge porn").
The Guardian's investigation
found Facebook receives tens of thousands of cases of revenge porn and "sextortion," or threats to post intimate material, in a given month.
But Facebook also failed to take down
multiple sites
where former and active Marines shared nude images of women without their consent, even days after the original site was revealed
in a March investigation
. The site also faced criticism last year after taking down the iconic Vietnam war image "Napalm Girl," which showed children, one of them a naked nine-year-old girl, running from a napalm attack by South Vietnamese forces. It quickly reinstated the photo. It has also had a long-running issue with
censoring images of breastfeeding
, which its current policy deems "
natural and beautiful
."
Facebook did not respond to a request for a comment.
Anna Louie Sussman is Artsy's Art Market Editor.
Stir Creativity
See how Bombay Sapphire supports artistry.
Sponsored by Bombay Sapphire