What I've Learned in the Year since I Uprooted My Gallery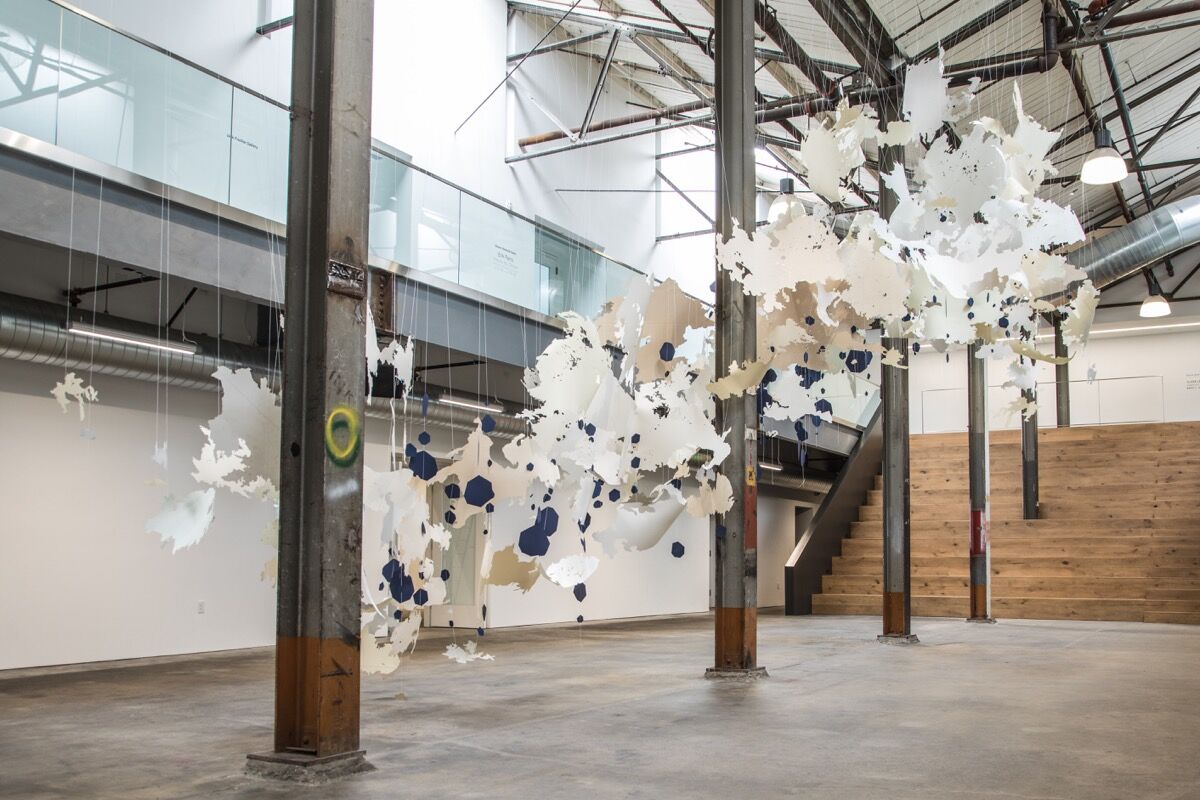 One year ago today, I announced a new way of working with my artists in a
mini-manifesto
. After long and careful consideration, I had uprooted my large
gallery
space near the
San Francisco Museum of Modern Art
and started producing exhibitions for my artists in the sites and markets where they felt most relevant.
It's been quite the year. We saw exponential growth in sales. Thousands of new people attended our exhibitions. And while my team has grown and we remain invigorated, we have also stretched ourselves, our artists, and our audience, vendors, and families. Not programming the same space year-round means we have asked them to venture to places unknown at unusual times.
Amidst the personal growth and the adventures into uncharted territory, we have found one beacon of certainty. Sales for our artists are up 466% as of October, compared to the average annual sales of the four prior years. That is not a typo. Four hundred and sixty-six percent.
The growth stems almost entirely from a shift in how we prioritize our time as a gallery. My team and I spend more time meeting with, speaking to, presenting to, and traveling alongside collectors than ever before. We increasingly rely on high-touch, customized communications. We also have more time to grow our audiences beyond collectors. My team and I personally reach out and canvas each community, down to the local artist workshops and coffee houses, before we open an exhibition. Because we have more time to focus on actual engagement versus constant exhibition turnover, we have had exponentially more phone conversations, in-person meetings, facetime viewings, and email dialogue.
We are also more engaged with museums, connecting curators and their supporters to our artists and their studios, working with our artists through the production of the exhibition, and co-hosting curator- or artist-led walkthroughs for gallery clients and supporters. Our registrar has coordinated at least 150 loans to museums, from the
Louisiana Museum
in Copenhagen and the
Museo Reina Sofía
in Madrid to the Contemporary Arts Center in Cincinnati and the
Museum of Modern Art in Mexico
. Instead of mounting our own exhibitions every month, we have worked on and supported 29 museum exhibitions over the last 12 months, compared to a slightly higher number the year prior.
My team and I regularly debunk assorted myths. Yes, we still operate a physical gallery space, which we call our headquarters. It's a centrally located and intelligently appointed 1,200-square-foot viewing room and office (the spacious, windowless bathroom is excellent for mounting video works) in San Francisco's culturally rich Hayes Valley neighborhood.
And yes, we still present exhibitions, four in 2018. We call them "offsites," and we activate underutilized real estate. No, we didn't downsize our gallery space due to San Francisco's soaring rent prices, we are simply diverting some rent expenses elsewhere in order to utilize more distinctive spaces in markets we feel are most relevant for the artist.
For example, our first offsite exhibition in January marked the West Coast debut for Nashville-based, Afro-Cuban artist
In February, we opened a four-week exhibition in Guadalajara, Mexico, for
This new model is not without its challenges. Communications are ever complicated. Our nomadic programming asks a great deal of our audience, at a time when people want everything rapidly delivered to their door or their iPhone. We are asking our audience to stay connected with us so they know where we are going, with which artist, and why they should care. In the past year, our Instagram, Facebook, and mailing list subscribers have increased by 22%, 11%, and 6%, respectively. These are clearly not at a rate commensurate with what we are estimating to be a 200% growth in exhibition attendance, nor a reflection of our sales growth. These numbers tell me we need to do better engaging and educating our virtual community.
In September, we activated the expansive atrium of a retrofitted 150-year-old industrial shipbuilding facility at Pier 70 in San Francisco. My team, along with gallery artist
Our openness to change has also led to thought-provoking and fun-filled collaborative efforts outside the art industry.
My team and I selected San Francisco art hub Minnesota Street Project as the site for the installation. The exhibition and its correlating events brought thousands of people to the space. During one such event, I introduced Val to an audience of tech executives, and we spoke about how an artist's approach may lead them to a clever way of problem-solving. Only two of the 250 people in the audience had ever visited Minnesota Street Project, a longtime San Francisco epicenter for galleries, prior to the event. Only two.
All in all, it has been a tremendous year. We have encountered challenges, big and small, but in a business that has been hide-bound by a particular model for at least a century, the growth numbers for this new model speak for themselves.