Legendary Architect Frank Gehry Honored for Diplomacy through the Arts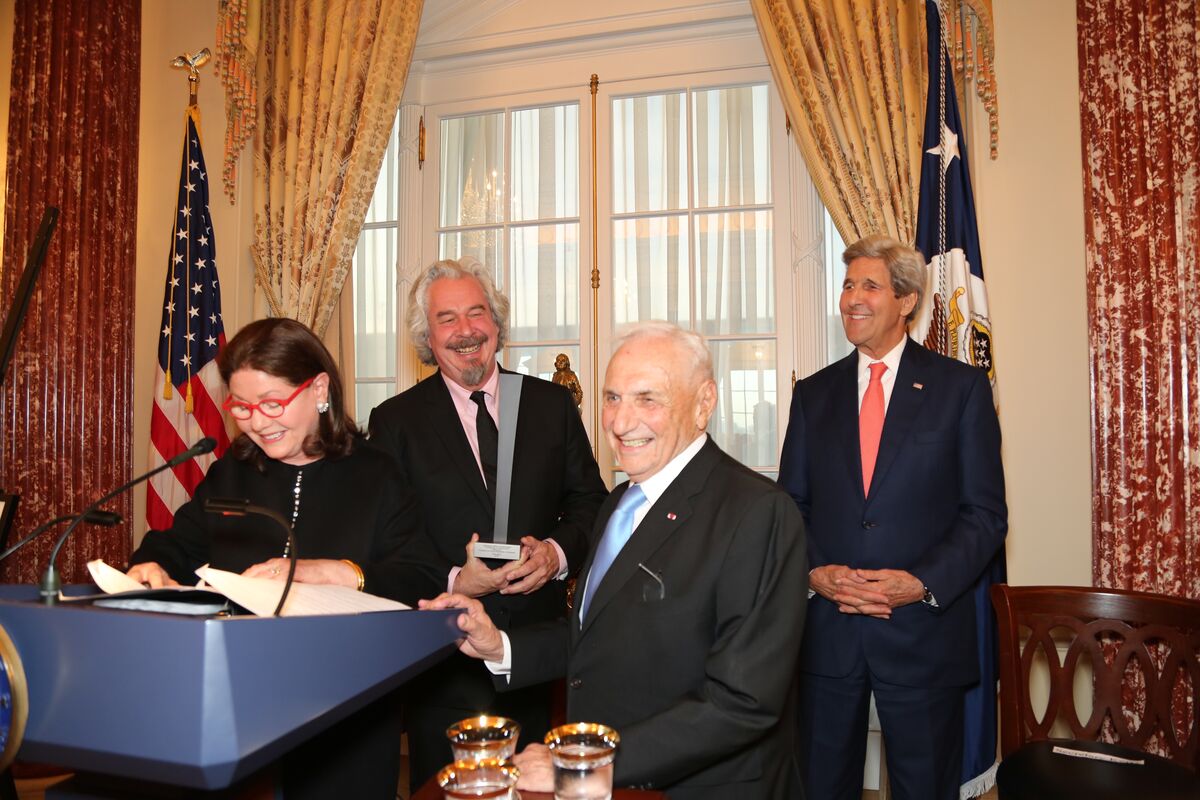 The above photo was taken at FAPE's 30th Anniversary dinner on Monday April 18th, hosted by Secretary John Kerry at the State Department's Diplomatic Reception Rooms. Pictured: FAPE Chairman Jo Carole Lauder, FAPE Board member and Executive Director of the Ellsworth Kelly Foundation Jack Shear, architect Frank Gehry, 2016 Annenberg Award honoree, and Secretary of State John Kerry.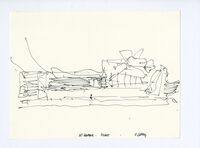 On Monday, legendary architect
From the Guggenheim Museum in Bilbao to the Dancing House in Prague to 8 Spruce Street in New York, Gehry's work is viewed as among the most iconic and innovative in architecture. Gehry was born and raised in Toronto before moving to L.A. in the late 1940s. His buildings—known for swooping and undulating steel forms that have been credited with forging their own architectural language—can be found across three continents and have earned him numerous awards including the prestigious Pritzker Prize.
Isaac Kaplan is an Associate Editor at Artsy.
Stir Creativity
See how Bombay Sapphire supports artistry.
Sponsored by Bombay Sapphire