Monet and Schiele Power £87.7 Million Impressionist and Modern Sale at Sotheby's London
Sotheby's opened the bellwether London evening sales with a shrunken
last year
, which brought in £136 million ($188.9 million). Sotheby's beat the low estimate of £62.1 million, but came nowhere close to the high estimate of £89.3 million (estimates do not factor in premiums). And despite the encouraging sell-through rate of 82.1% by lot, Tuesday's evening sale largely lacked the fireworks that came last year, when a quartet of works by
The lack of high-wattage lots being consigned to the house points to a market slowdown for Impressionist and modern works—or at least a slowdown in the department for Sotheby's—and may be a poor omen for next week's post-war and contemporary sales.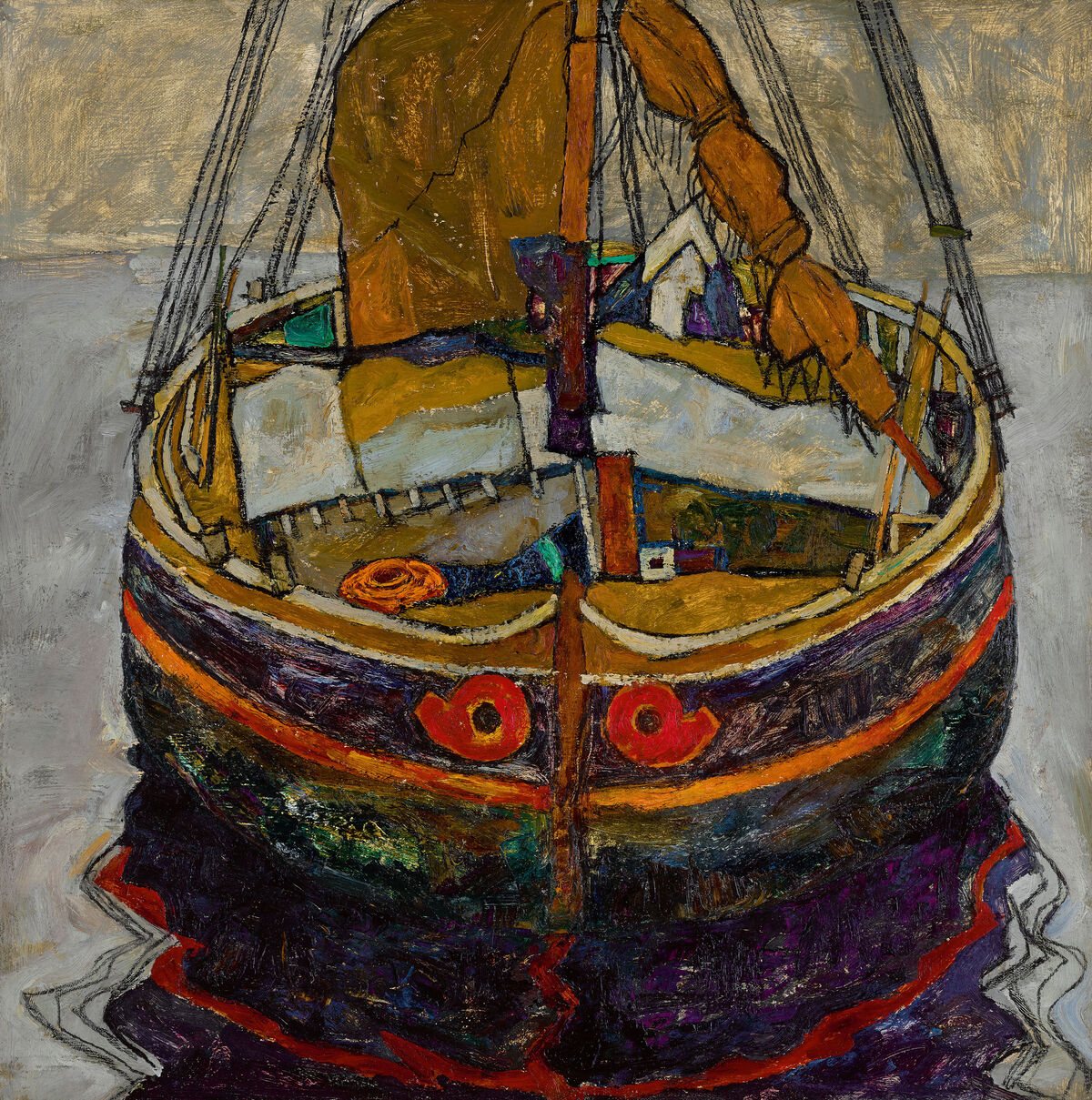 Le Palais Ducal (1908), which sold to Brad Bentoff, senior vice president, for a hammer price of £24 million, right in the middle of its estimate, which was £20 million to £30 million ($26.3 million to $39.4 million), for a with-premium price of £27.5 million ($36.2 million).
Triestiner Fischerboot (1912), which sold to Samuel Valette, vice chairman of private sales worldwide, for a hammer price of £9.2 million, or £10.7 million ($14 million) with the buyer's premium. The hammer price ably beat out the high estimate of £8 million ($10.5 million).
Vertiefte Regung (1928), which sold to Thomas Boyd-Bowman, the head of Impressionist and modern art evening sales at Sotheby's London, for a hammer price of £5.4 million, just below the low estimate of £5.5 million ($7.2 million). The lot was guaranteed, and the low price of the successful bid indicated that Boyd-Bowman was bidding on behalf of the guarantor. With fees, the price was £6.1 million ($8 million).
The sale began with a whoosh of bidding from multiple specialists and paddles in the room for Schiele's Auf dem Bauch liegendes Mädchen (1910), which eventually sold to Fergus Duff for a hammer price of £1.3 million, nearly double its high estimate of £700,000 ($920,360), with a final price of £1.6 million ($2.1 million) with the buyer's premium. The first suite of lots seemed mostly propped up by Asian collectors, bidding through Sotheby's specialists. Yasuaki Ishizaka, chairman of Sotheby's Japan, won the Tête de femme (Annette) (1959) for a £2.7 million hammer price, or £3.3 million ($4.3 million) with fees. Patti Wong, chairman of Sotheby's Asia, secured the next lot, Picasso's Le repos du faune (1956)—a small work that consists of gouache and pen and ink on board, painted in Cannes—for a £1.7 million hammer price, or £2.1 million ($2.8 million) with fees. And Yoshiko Marutani, a specialist based in Tokyo, successfully bid on Vase de Roses (1929) for a £1.5 million hammer price, or £1.8 million ($2.4 million) with fees. Ishizaka was the underbidder on the £27.5 million Monet, and Wong was the underbidder on the £10.7 million Schiele.
The sale ended with a total of £72.2 million, with just two passes from the 22-lot sale (two additional lots were withdrawn before the sale), for a sell-through rate of 92%. And it produced a record for the Tischgesellschaft on behalf of a client, for a sale that came to £2.6 million ($3.4 million) when the buyer's premium was added.
The Impressionist and modern art evening sale was immediately followed by the Surrealist art evening sale, which grossed a modest £13.8 million ($18 million). Works by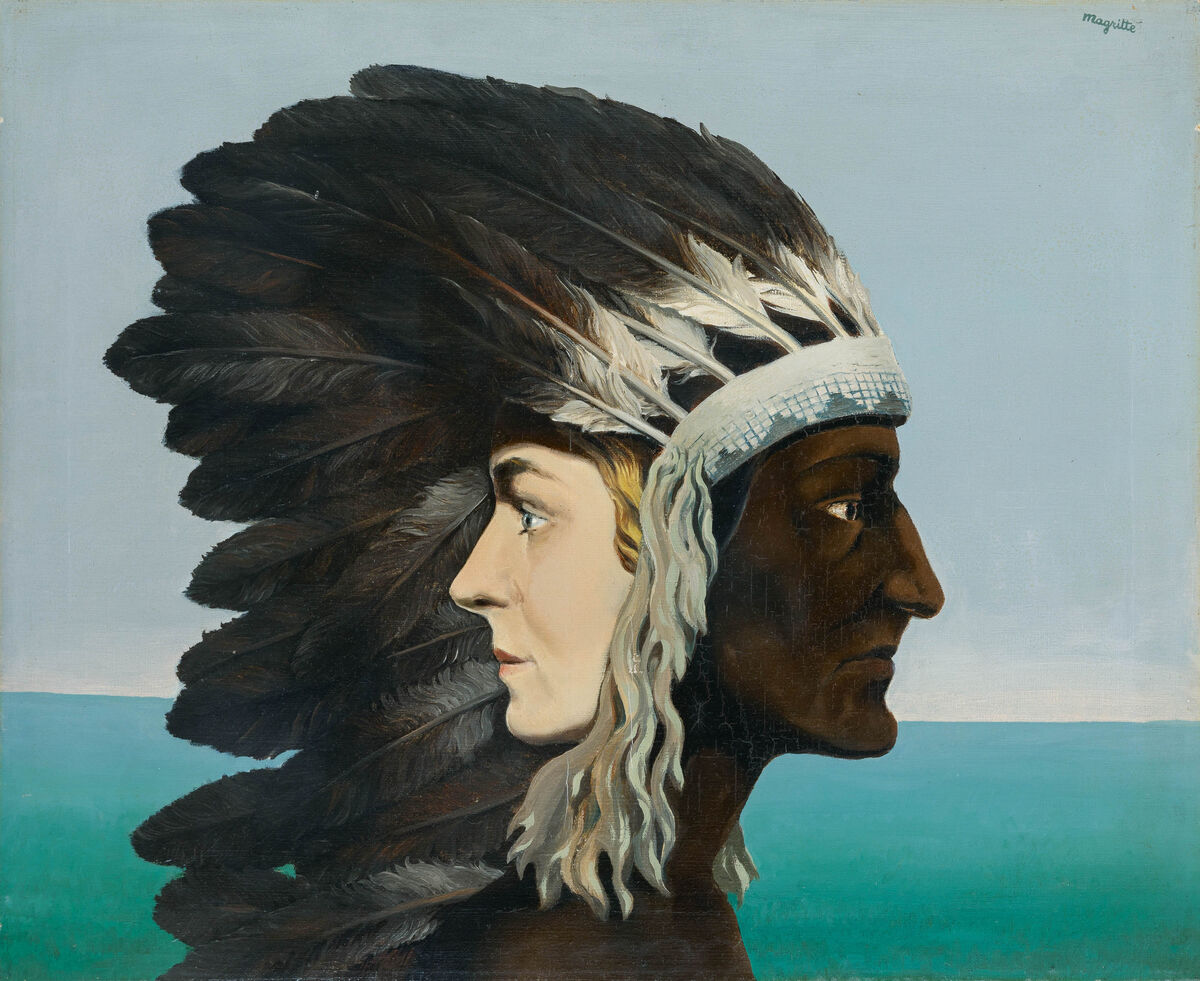 It's tempting to say that when an Imp/mod evening sale makes significantly less than its equivalent the previous year, there's a problem with the Imp/mod market. But perhaps the trouble in the category is confined to Sotheby's, whose CEO, Tad Smith, predicted in an earnings call to shareholders last year that in 2019, sales will be "a bit more subdued."
Things do not seem to be subdued a few blocks south in London's Mayfair district, at the King Street salesroom of Sotheby's archrival. Christie's is set to sell between £206 million and £272 million ($269 million and $355 million) worth of Imp/mod works this week, which could make it the best-performing week of sales in one category outside of New York, for any single house. Unlike Sotheby's, Christie's has not one eight-figure lot this week, but several, four of which come from a single collection said to be a £100 million consignment.
The Imp/mod auctions in London continue Wednesday with day sales at Sotheby's—which are estimated to bring in between £18.3 million and £26.7 million ($23.8 million and $34.8 million)—and, later, evening sales at Christie's.
Nate Freeman is Artsy's Senior Reporter.
TEFAF, Mar 16 – 24
7000 years of art history in Maastricht.
Sponsored by TEFAF