With a New Art Fair and Museum, Marrakech Presents African Art on Its Own Terms
A year after the Thomas Heatherwick-designed
Zeitz Museum of Contemporary African Art
opened in Cape Town, South Africa—becoming the first major museum of its kind on the continent—a smaller, private art institution, the Museum of African Contemporary Art Al Maaden (MACAAL), opened last week in Marrakech, Morocco. (Though they'd had a softer launch in late 2016, the institution billed this as its more prominent introduction to "international audiences.") MACAAL adds to the growing ambition to create modern museums that focus on exhibiting and contextualizing the art of Africa's own artists. It also dovetails with other initiatives, like the 1-54 art fair—which just had its Moroccan debut—in helping to promote and bolster the Marrakech art scene.
"This museum is a gift to the city," said Othman Lazraq, MACAAL's president and the director of Fondation Alliances. (A private Moroccan art collection, amassed over the last 40 years by Lazraq's family, forms the museum's permanent collection of some 2,000 contemporary works.) "We want to give a voice to a younger generation of Moroccan and African artists to express themselves in their country and on their continent, and not leave and go be promoted in the U.S. or Europe." He added, "This is a platform for African artists and our way of trying to democratize access to their art. African art has to be African. It has to be shown in Africa."
In an additional attempt for the museum to be "accessible to everyone," Lazraq said it will offer free admission and transportation; host biweekly couscous dinners for the families of the city's gardeners and cab drivers; and present educational programs for school children.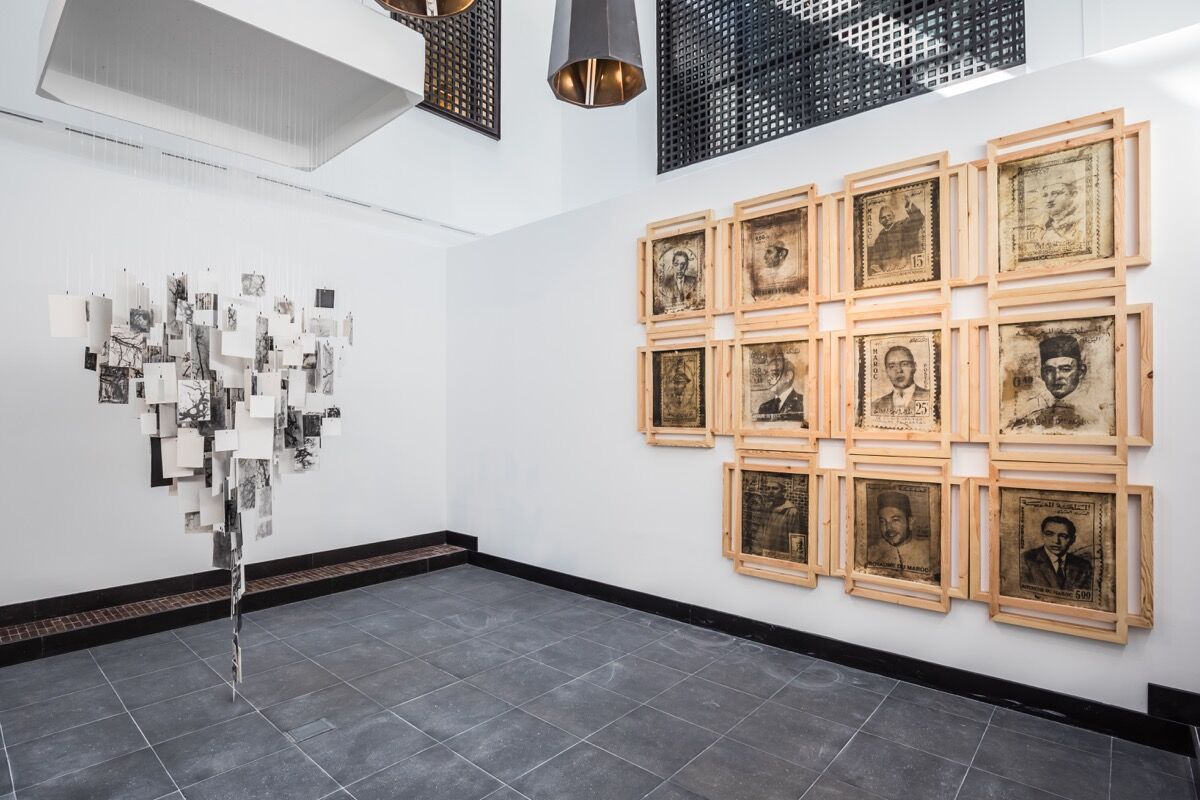 The museum's first public exhibition, "Africa Is No Island," featuring more than 40 African photographers from across the continent, speaks to MACAAL's mission. The choice to present the photography show was symbolic; the museum is presenting an exhibition that explores the relatable medium of photography, something the public whom they are trying to reach uses everyday.
"We are not a population who brings our kids to the museum on a Sunday," said Lazraq. "It's our role as a museum to bring people in and show them why art is important. By opening with a photography show, we were trying to communicate with the public. We are trying to tell them, if you have an idea—you have a phone, capture it, show it, and share it, because it can matter to someone."
The exhibition also makes a statement about the ways photography has been used to marginalize Morocco and Africa at large into what the 29-year-old museum director calls "a bloc." To the delight of many critics and curators, the exhibition presents none of the African photographers revered in contemporary Western art circles in London or New York. There is no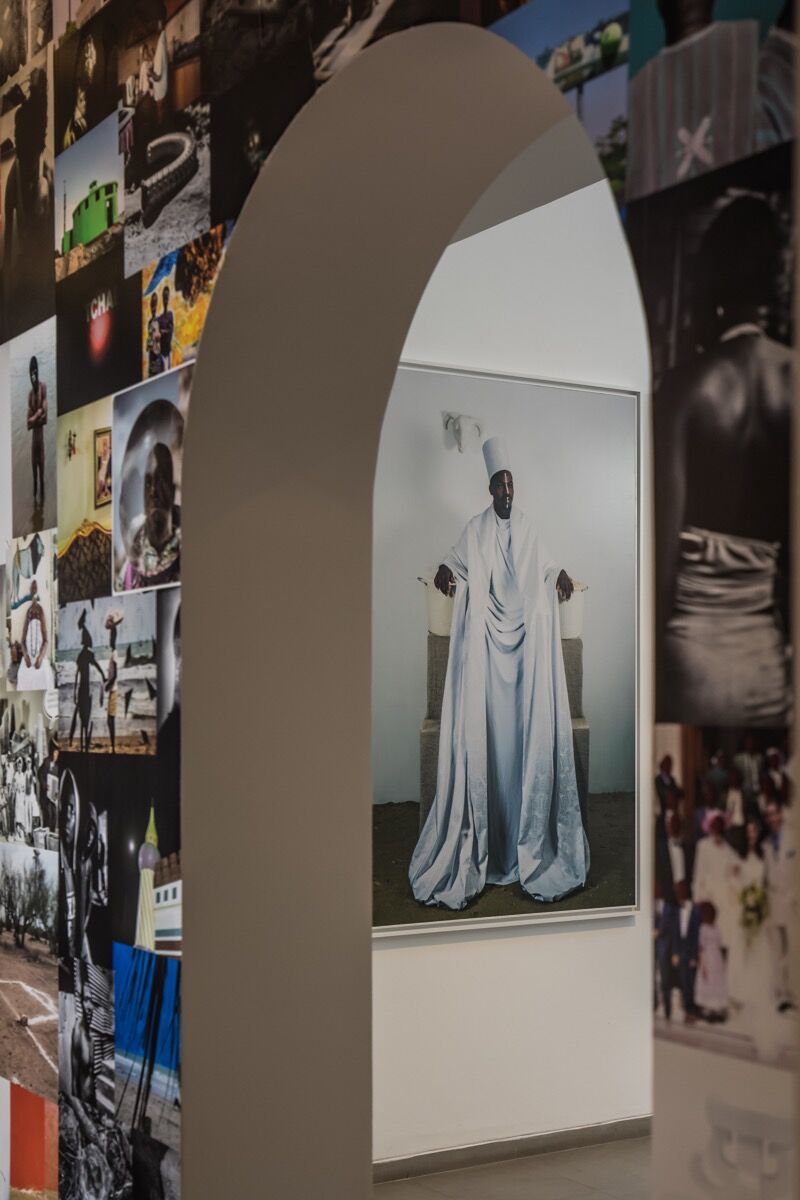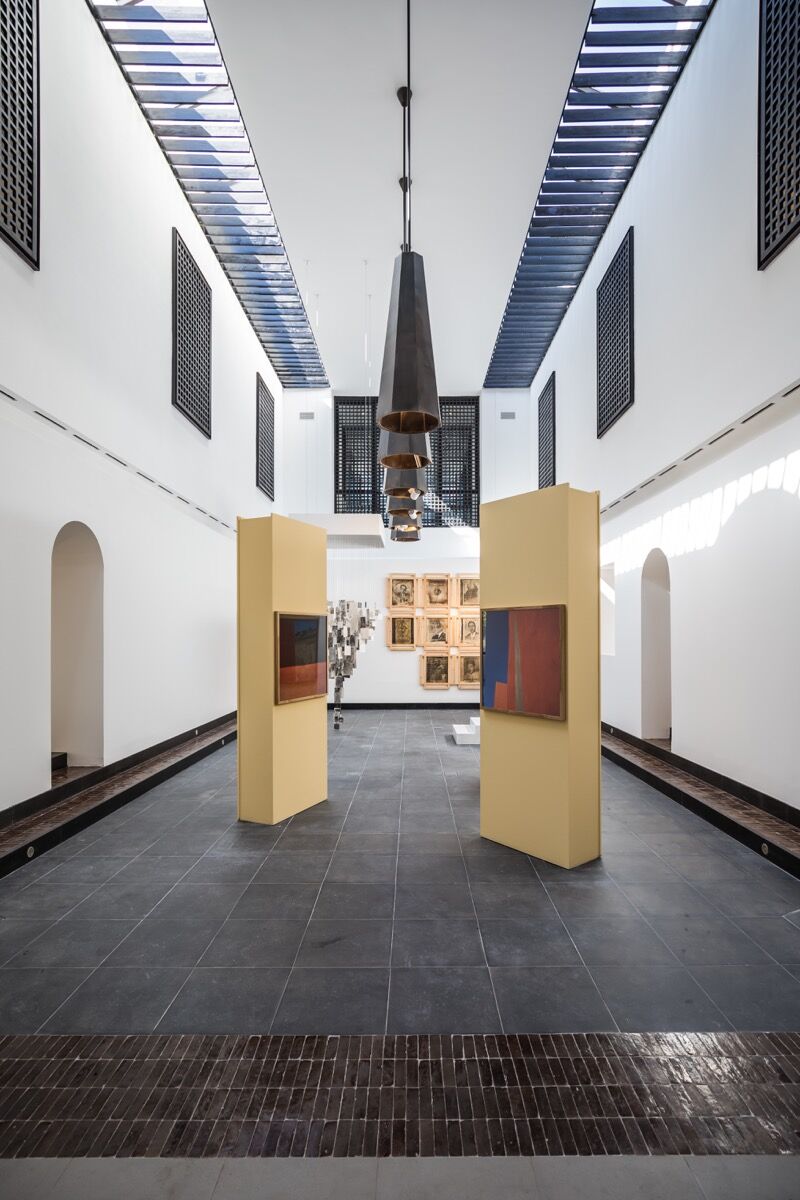 One of the most stirring images on view is Jackson's Sarah Forbes (2016), in which the artist reimagines herself as the titular 19th-century Nigerian princess who was offered as a gift to Queen Victoria. The image of Jackson-as-Forbes, who became the English queen's godchild and lived an aristocratic life in Great Britain, hangs in a round window that recalls the traditional architecture of Morocco. Viewers have to ascend a small pedestal positioned below the work in order to evenly meet the subject's gaze.  
Jackson noted that black people have a troublesome relationship with photography because the black photographic image, for much of the medium's history, has long been defined by white photographers' impressions of blackness. "For me, it's important for us to make a very asserted effort to contradict that," she said. "It's important to fight photography with photography."
"It is important for me to be collected by an African institution on the continent, given the history of contemporary and traditional works being taken out of the continent," noted Jackson.
MACAAL's opening attracted an estimated 1,200 local and international visitors, included the artist
The Museum of Modern Art
's director Glenn Lowry, along with curators from institutions like the
Tate Modern
and a set of local and international collectors. Their enthusiasm boded well for the burgeoning Moroccan art scene. Marrakech already has an array of artists' residencies, two new fine art schools, local commercial galleries such as Galerie 127, Galerie Noir sur Blanc, and David Bloch Gallery, and the Yves Saint Laurent museum, dedicated to the late French designer who lived between Marrakech and Paris.
"It really has been like a homecoming, and the warmth of the welcome we have received has been truly humbling," said the Morocco-born founder and director of 1-54, Touria El Glaoui. "It has always been our long-term ambition to launch an edition in Africa." Over the last five years, through its New York and London editions, 1-54 has created a global platform for contemporary African art by building a solid base of international collectors. A concurrent talks program, 1-54 FORUM, has also proven essential. (The iteration in Marrakech, curated by Omar Berrada, was based around the loose theme, "Always Decolonise!")
"Marrakech was a vibrant art city without an art fair," explained El Glaoui. 1-54's arrival, said El Glaoui, is not meant to compete with other African-based fairs—like ART X Lagos or South Africa's more established FNB Joburg Art Fair—but rather aims to add to the developing African market and support the Marrakech art scene.
In that same vein, during the opening weekend of MACAAL and 1-54, the museum and fair joined forces with Gallery 1957 to present artist Elisabeth Efua Sutherland's performance Black Noise in the hangar of Comptoir des Mines Gallery. It was held in conjunction with a temporary pop-up exhibition at  the gallery, which included installations by local artists. The Moroccan photographer Hassan Hajjaj curated "Mi Casa Su Casa," a salon-style group exhibition of ten Moroccan artists, including Youness Miloudi and Abdelghafour Benbadryef, with live music by Maalem Marwan.
"For me, 1-54 is like family, they have been helping me since I started," said Hajjaj, "so it was very important for me to be a part of this moment in Marrakech and step aside to highlight local artists." He intentionally hung the show in a way that might mirror how he would hang artwork at home, he said, to further underscore the close-knit nature of the Moroccan art scene.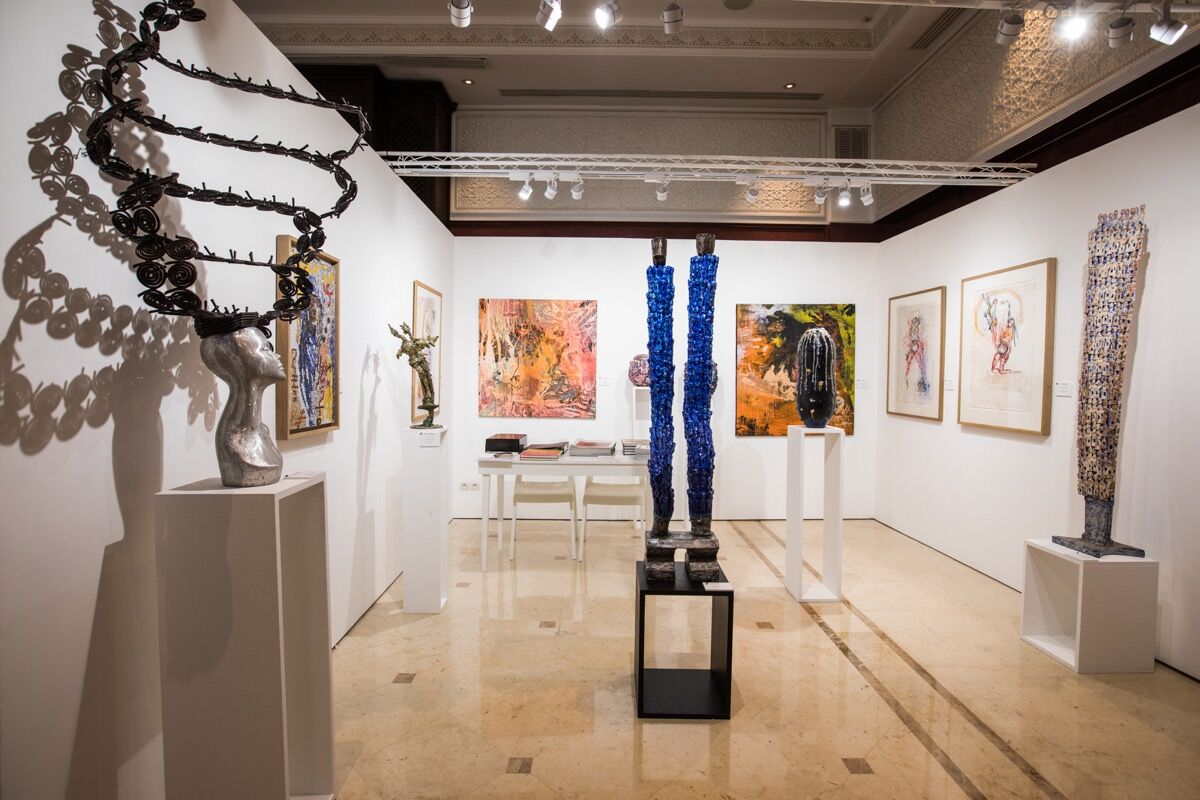 The vibe at Hajjaj's exhibition encapsulated the weekend's prevailing feeling. Unlike Cape Town's Zeitz MOCAA— spearheaded by a German collector, Jochen Zeitz, who has few ties to South Africa, and positioned as a globally concerned institution from the start—MACAAL and 1-54 are proudly focusing inward.
"The museum is just a part of a local scene," said Lazraq. "The message of the week is: I am not alone, we are a group of people, walking together as a community, hand in hand, who are bringing Morocco and Africa back its art." The museum's president added, "We have a voice and we have a public, and it's time to share our legacy, customs, and art on our terms."