A New Exhibition Asks—Are We All Sexually Repressed?
Elizabeth Stephens, Ph.D., makes and sells bronze casts of academics' and porn stars' panties. "That's a direct comment on the commodification of stars," she says. "Capitalism is commodifying our sex lives. It's turning sex into a thing. Patriarchy has killed our sex lives, too." Unable to escape the effects of American neoliberalism, Stephens turns to art and education for relief—and has plenty of fun along the way.
Seven pairs of Stephens's bronze panties and undergarments (which once belonged to personalities ranging from pornography legend Ron Jeremy to Berkeley rhetoric professor Linda Williams, who teaches film and media courses on subjects ranging from Spike Lee to
The Wire
) are now hanging at
Gavin Brown's Enterprise
in a group show entitled "Putting Out." They are, of course, for sale. "Donald Trump goes outside of marriage to seek sexual gratification," Stephens says, sketching a connection between herself and the President under capitalism. "He sells buildings, I sell golden panties. We're all in it." If you can't beat the oppressive system, Stephens thinks that humor helps make it more bearable.
Alongside the panties hangs a Shakedown, which documents black lesbian strip club culture in Los Angeles—are mounted around the corner. Nearby, a pencil-on-paper drawing of one man sticking his hand into another man's underwear, by
In the exhibition's press release, co-curator Reba Maybury posits that capitalism has destroyed pleasure. "This anxiety for money denies us the time to indulge in the potential of one another's skins because we have to go to work," she writes. "Sex is timeless, but it isn't when we are on a timer."
If the idea that the eight-hour workday is all that stands between us and better sex seems dubious, there is indeed evidence that alternative economic systems lead to more physical gratification. In an
op-ed
entitled "Why Women Had Better Sex Under Socialism," which went viral last summer, Kristen R. Ghodsee writes that gender equity and social services (e.g., access to sex education and abortions) for East Germans helped contribute to twice as many orgasms for the region's women as for those in the Western Bloc.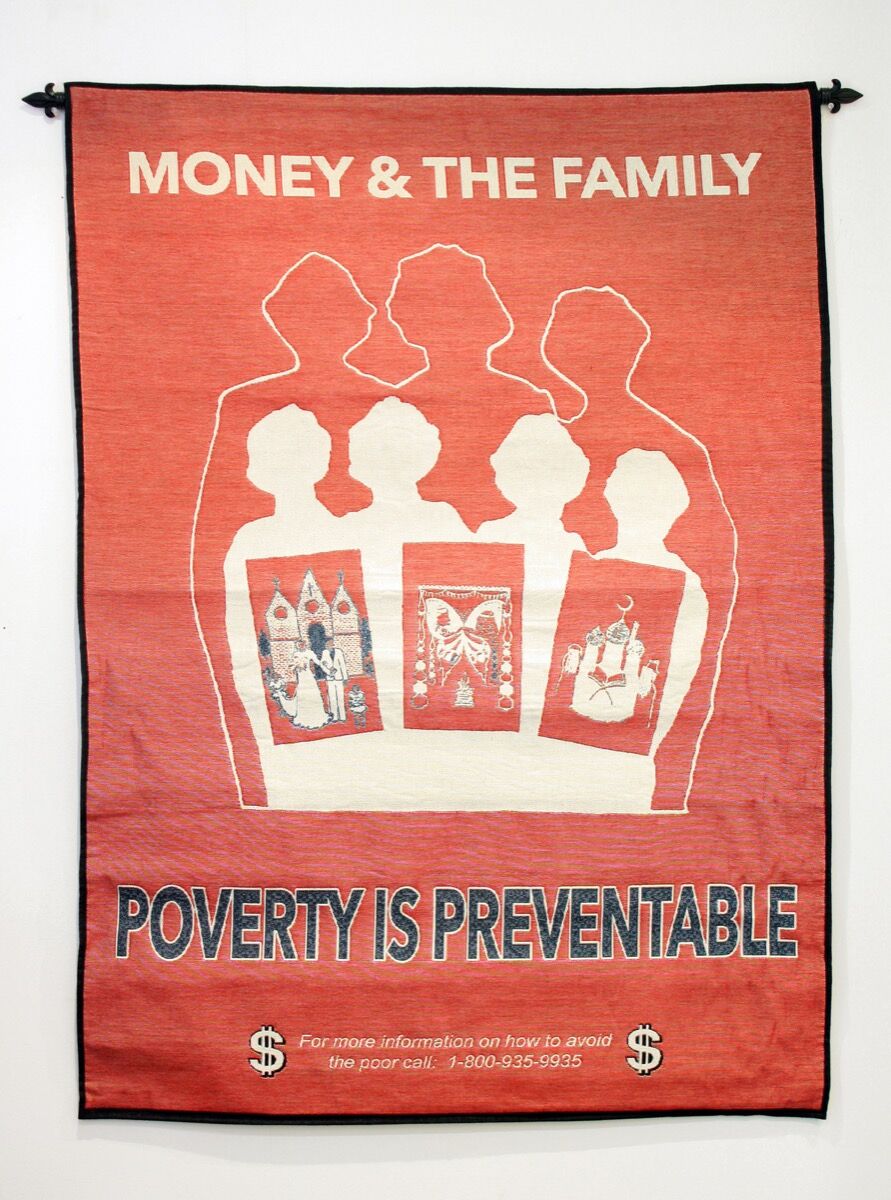 "Putting Out" certainly doesn't offer a scientific answer to how corporations impact intimacy. But it does showcase various artworks that loosely link ideas about money and sex (naturally, sex work emerges as a major theme). Artist, poet, LGBTQ activist, and DJ Chris, 28 years old, Los Angeles, California $30 (1990–92) depicts a young male prostitute, who was paid the amount listed in the title as his modeling fee.
With the vast spectrum of gender and sexual expressions on view, another line from Maybury's press release comes as a surprise: "You may believe that you are not repressed, but you are." There's little in the exhibition to suggest that any of the artists are consciously holding back any impulses.
I couldn't help but wonder
: What does sexual inhibition look like in the age of a pussy-grabbing president and dating apps that offer kink-on-demand? And what do all of these photographers, painters, and performers think about it? Curious about the validity of Maybury's statement, I asked a few of the show's participating artists whether they think we are, indeed, sexually repressed.
Ulman's contribution to the show includes two hanging tapestries. Based on AIDS public awareness posters, they conflate the discourse surrounding illness with that of poverty. For example, one reads "MONEY & THE FAMILY" on top, and "POVERTY IS PREVENTABLE" below. Beneath that, a small line suggests a phone number to call in case you want to "avoid the poor."
The work suggests that we view destitution as a disease; it posits poverty as a social illness. Ulman herself previously engaged in sex work, and often saw posters for STD prevention when she was getting routine check-ups. "Sex work is a really positive job," says Ulman. "It's more the fact that it's illegal in the United States that makes it very dangerous for women who do it." Class itself greatly impacts the profession: sex workers from lower social classes tend to receive worse treatment from clients, Ulman alleges.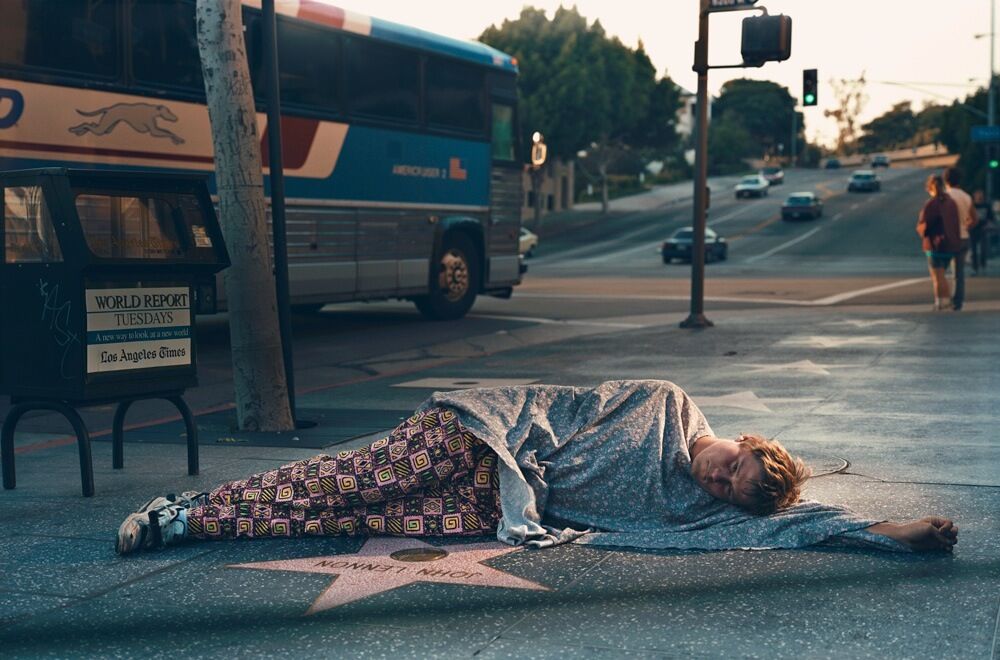 Signifiers for a Male Response (1977) (part of a larger series entitled "Gay Semiotics").
In this particular work, white text overlays a black-and-white photograph of a man facing a brick wall. Text at the top reads "LEFT AGGRESSIVE" and "RIGHT PASSIVE." White lines connect the words "EARRING," "HANDKERCHIEF," and "KEYS" to those corresponding elements in the picture. The side of the body on which the man wears them, the photograph reveals, signifies his sexual preferences. "All of this is based on what I was seeing around me," recalls Fischer. "No one was costumed."
For the series, Fischer photographed friends in San Francisco, offering some direction so he could diagram the images afterwards. The "coding" that he captured created a kind of "closed conversation" between gay men. Indeed, fashion and material objects contributed to a communal sexual language (namely regarding the men's preferred position during intercourse). "I did not feel repressed," says Fischer. "I felt liberated." The 1970s, he explains, were something of a golden age for gay men in San Francisco: after Stonewall, before AIDS.
However, Forty Reasons Why Whores are My Heroes (1998) and Anatomy of a 1980's Pin-up (1984/2006).
The former consists of a numbered list of reasons why prostitutes are, as the title indicates, quite heroic ("1. Whores have good senses of humor"; "10. Whores give excellent advice and help people with their personal problems"; "33. Whores sparkle"). Sprinkle herself used to do sex work to support her art practice. "I used to say the sex industry is a much bigger funder of the arts than the NEA," she tells me. "So many sex workers are artists. They like being sex workers because of the flexibility, better money, and creativity."
Sprinkle had to update some of her language from what she'd written in the 1990s. She tells me she got a few objections to the line "whores help the handicapped," and swapped out the last word for "diversely-abled." In Anatomy of a Pin-up, Sprinkle manifests her interest in deconstructing pornographic images. Atop a photograph of herself dressed like a pin-up model (corset, red boots, black gloves), she writes notes that indicate just how uncomfortable and false the whole get-up is ("choker really chokes me," "hemorrhoids don't show in this pose thankfully"). "Think it's easy to be a sex symbol?!" the artwork metaphorically shouts. "Think again."
Now, Sprinkle and Stephens (her panty-casting fellow) focus their practice on "ecosexuality," which unites eroticism with conservationism. "I like my vibrator," Sprinkle admitted. "I'm an eco-sinner too." (Sex toys, of course, are rarely all-natural.)
Pérez, whose photograph Morning (2017–18) depicts one such implement, says they do think about a "kind of dependence on these plastic objects to fulfill and affirm a personal sense of identity." Mass-produced as it may be, a dildo allows some partners to "complete an action in a validating way" that's just not possible otherwise. Pérez's own work focuses on undoing the shame surrounding sex and desire. As for repression? "I grew up Catholic," they averred. "That's all I have to say about that."
Alina Cohen is a Staff Writer at Artsy.