One Artist's Fight to Decriminalize Tattoos in Japan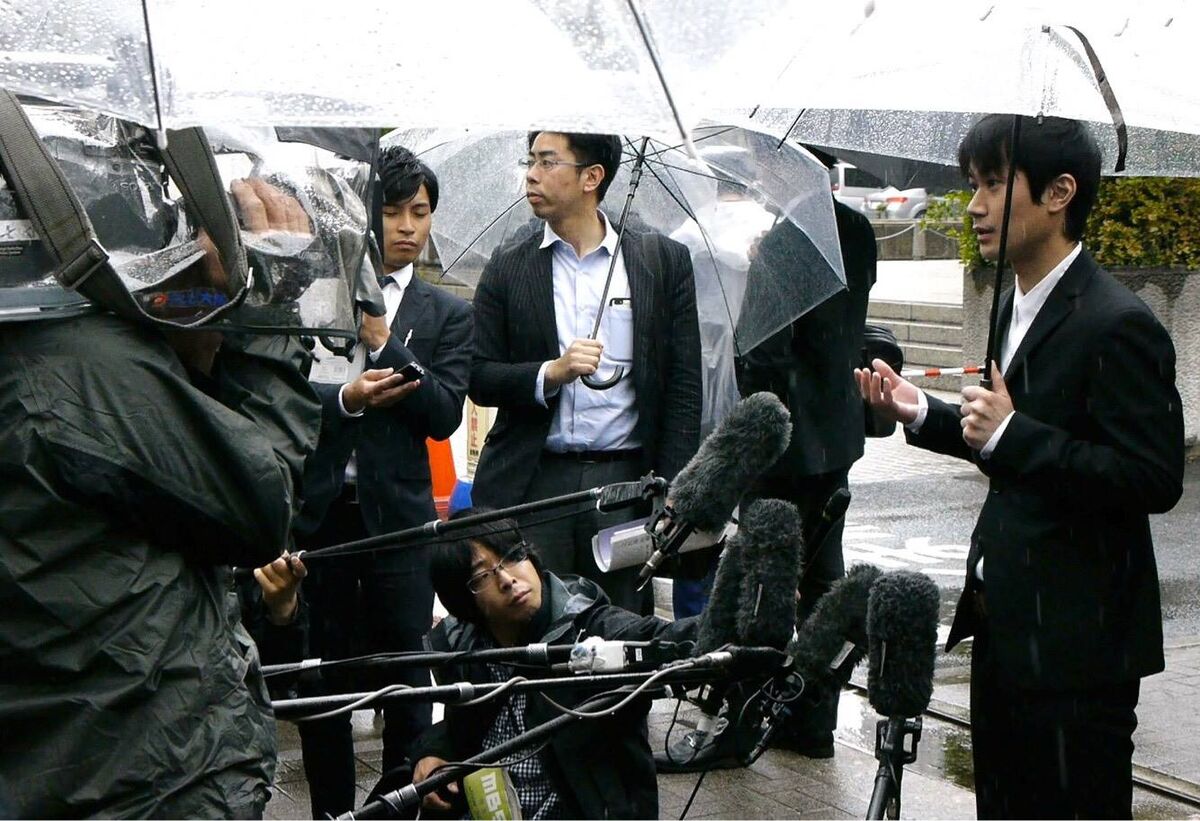 Two years ago, Osaka police raided the tattoo parlors of Taiki Masuda and roughly 30 others, arresting many of the tattoo artists mid-way through their work. Authorities justified the sweep using a 2001 "medical practice notice," which they argue criminalizes giving any tattoo without a medical license. The regulation was originally intended to ensure safety during cosmetic tattooing (such as procedures giving permanent eyebrows), but in a country with a deep-seated stigma against the practice, police have begun applying the law to tattoo artists, placing them in in ambiguous legal territory.
That could be changing. While many of the tattoo parlor operators caught in the 2015 sting operation paid their fines and illicitly continued their practice elsewhere, Masuda chose to defend himself and his shop before the Osaka District Courts.
The court's ruling, slated for July, could explicitly confirm that the country's "medical practice notice" applies to anyone giving a tattoo. Or it could vindicate Masuda, easing recent legal prohibitions around tattooing in Japan. A key question: Is the practice a medical procedure or art?
In the case's first hearing on April 26th, prosecutors defending the regulations asserted a public health interest, stating that ink "has a risk of injuring the skin and causing bacterial infections and allergic reactions." Masuda disagrees, saying that a properly trained tattoo artist following standard practices in a safe environment runs minimal chance of harming a client.
Such prohibitions are not just limited to Asia. Tattooing was banned in New York from 1961 to 1997 in reaction to an outbreak of hepatitis B allegedly sourced to local parlors. However, there was a strong belief among tattooists at the time that the ban was an effort to "clean up the city" before the 1964 World's Fair, according to Mehai Bakaty, who ran a parlor out of his home with his father during the ban's later years.
"Tattooing at the time wasn't necessarily the clean, commercial endeavor it was today, and the kind of people being tattooed and doing tattoos were a little more rough-and-tumble," Bakaty said. Outlawing tattooing may have been a means to push the classes of people historically associated with tattoos out of the public eye.
In Japan, the stigma comes from a similar association with organized crime, according to Kiyoshi Shimizu, who co-operates Save Tattooing with Masuda.
Traditional tattoos—or
irezumi
—have a complex history in Japan. The practice
developed
stylistically alongside woodblock printing, peaking as a decorative artform in the Edo Period (16th–19th centuries). Firefighters, coal miners, and messengers would wear elaborate, sometimes full-body illustrations as good luck charms to protect them in dangerous lines of work.
During the late 19th-century Meiji Restoration, the country banned tattoos in order to appeal to Western mores. Since then, the visibility of tattoos in the nation's popular culture has fluctuated, influenced by everything from tattooed American soldiers in World War II to pop stars such as Namie Amuro (who the Post says has been asked to cover her bicep tattoo when doing publicity).
For many, tattoos still conjure the ominous tableaus inspired by Edo period prints often inked on gang members. Because of this, people can still be turned away from public swimming pools, bath houses and other places in Japan if their tattoos are visible. In Osaka, tattoos are banned for civil employees under a 2012 law, and those who had prior to its passing are required to cover them.  
Greater visibility has inarguably helped to reduce the stigma around tattoos in Japanese culture. This summer's decision in Masuda's case will reveal if the country's laws will loosen as well.