One New York Building Changed the Way Art Is Made, Seen, and Sold
When it was first unveiled in New York City, Heart of the Andes (1859) was a sensation. Over three weeks, some 12,000 visitors paid the 25 cent entrance fee to gawk at the massive landscape; at one point, policemen had to be summoned to clear the streets outside the gallery. Viewers were even encouraged to bring their opera glasses, allowing them a close-up view in spite of the crowds.
Part of the appeal was the painting's dramatic display, framed by potted palms and illuminated by flickering gas jets in an otherwise darkened room. But Church also owed a portion of his success to the building in which he showed the work: the 10th Street Studio Building, a
Before the studio opened at 51 W. 10th Street, near Sixth Avenue, artists in New York City lacked workspaces of their own. "Frequently, artists were forced to rent cold, airless, attic rooms above commercial establishments or boarding houses," wrote Annette Blaugrund, longtime 10th Street Studio scholar and former director of New York's National Academy Museum and School (previously known as the National Academy of Design).
Dreamt up by businessman James Boorman Johnston and completed in 1857, the 10th Street Studio offered something completely new. It was the first multiple-artist studio built in New York, in the United States, and possibly the world, according to Blaugrund. The building boasted 25 studios, ranging in size from 300 to 600 square feet. Its central atrium featured a glass ceiling and gas lighting for daylong illumination, and the space served as a communal gallery for the artists in residence.
This was a transformative feature for artists who, until then, dealt with a dearth of exhibition space. In 19th-century New York, there were only a handful of galleries and dealers; the National Academy of Design was one of few institutions that held regular shows. "Artists had to sell themselves," Blaugrund told Artsy. "So they vied to show at the National Academy's annual exhibitions, and they fought for their paintings to be hung on the sight line rather than, as they called it, 'skied,' with the painting being way up high. In that respect, they were their own marketers."
Artists faced the dilemma of being both creator and promoter of their work, and many of those residing in the 10th Street Studio embraced these dual roles. Some were particularly savvy businessmen, including Church, who retained exhibition rights for Heart of the Andes even after he found a buyer. Other artists made brochures to accompany exhibits, which they sold for additional cash. This entrepreneurial spirit feels surprisingly contemporary, in line with 21st-century moments like 
Almost immediately, some of the biggest artists of the day took up residence at the 10th Street Studio: Church, of course, but also fellow 
Metropolitan Museum of Art
, exhibition spaces in New York were becoming increasingly common. Dealers had also started to replace the direct sale method from earlier decades. In response, the 10th Street Studio's central gallery was converted into a private studio—first rented by Bierstadt, then, starting in 1878, by 
Chase's workspace turned into the stuff of legend. "His became one of the most famous, written-about, and photographed studios," Blaugrund explained. "It was filled with oriental objects and other people's paintings, just chock-full from top to bottom." Students were constantly coming and going, and he frequently hosted soirees for high-society clientele. Chase cultivated the notion of a celebrity artist years before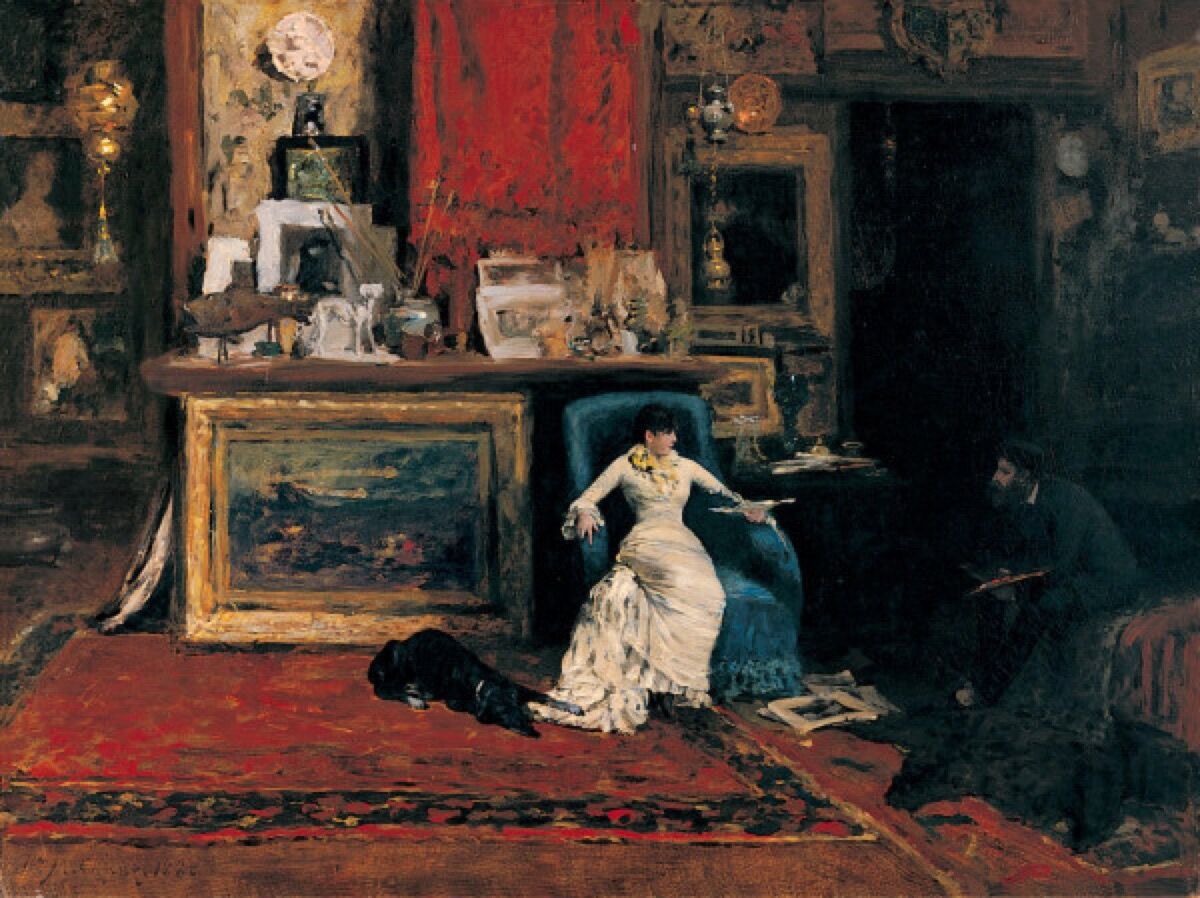 As the art world, and the world at large, continued to evolve, the 10th Street Studio eventually fell by the wayside. Chase moved out in 1895, spelling the end of the building's fashionable reputation. It wasn't wired for electricity, according to Blaugrund, and later tenants snaked cables across their rooms in configurations clearly not up to code. The building was finally demolished in 1956 to make way for what Blaugrund called "the ugliest apartment building you've ever seen." Today, all that's left of the groundbreaking studio are sepia-toned photographs and paintings from the pioneering New York artists who once crowded its halls.