One World Trade Center's Lobby Gets Two Massive Brushstrokes
For the past two months, the lobby of the south entrance to One World Trade Center has served as the studio of artist
brushstroke
p
a
i
n
t
i
n
g
s
for permanent installation there, and so he went to work right in front of the people that traverse the building daily.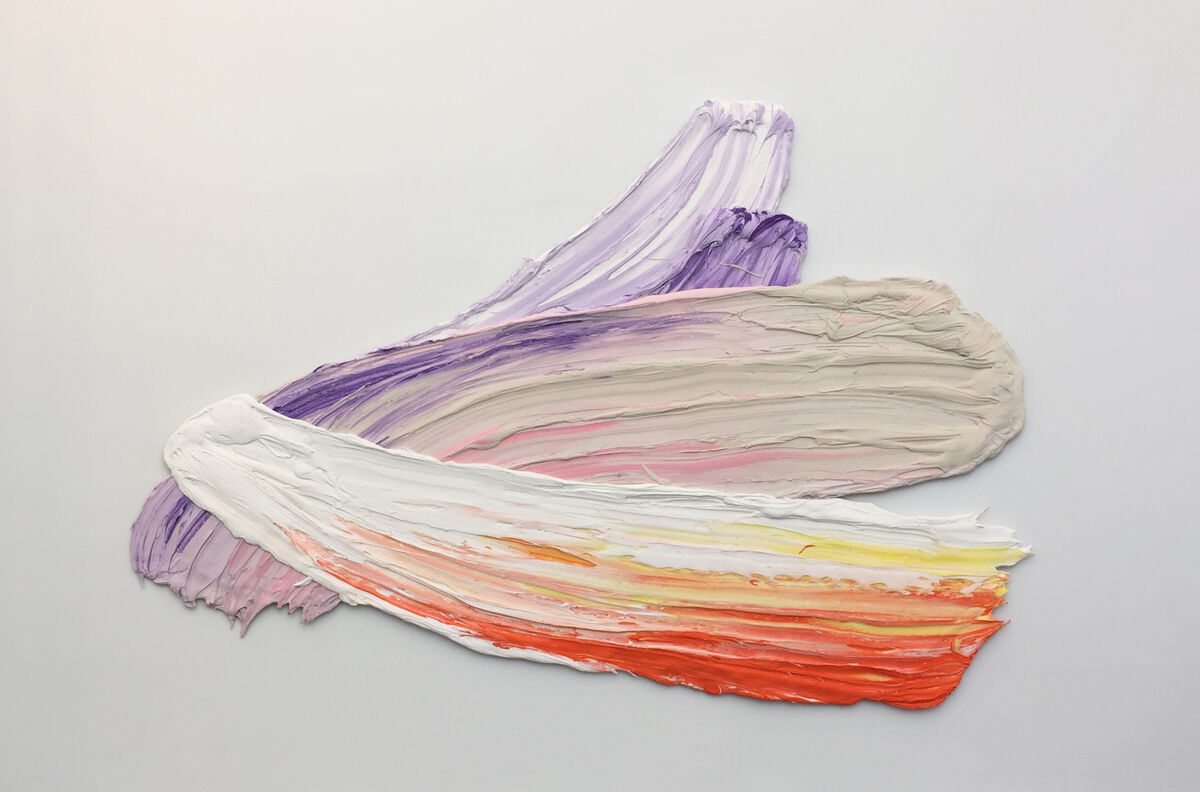 While the brushstroke motif has been embraced (with varying degrees of irony) over the decades by artists ranging from Lenape (2015) was named after the Native American tribe that once occupied much of New York and New Jersey along the lower Hudson River Valley, a frequent source of inspiration for Martiny. The painting consists of a collection of violet, light pink, and sherbet orange brushstrokes. Unami (2015), meanwhile, a thick layer of lime green covering swaths of cobalt blue and muddled white paint, was named after a now-extinct language spoken by the Lenape.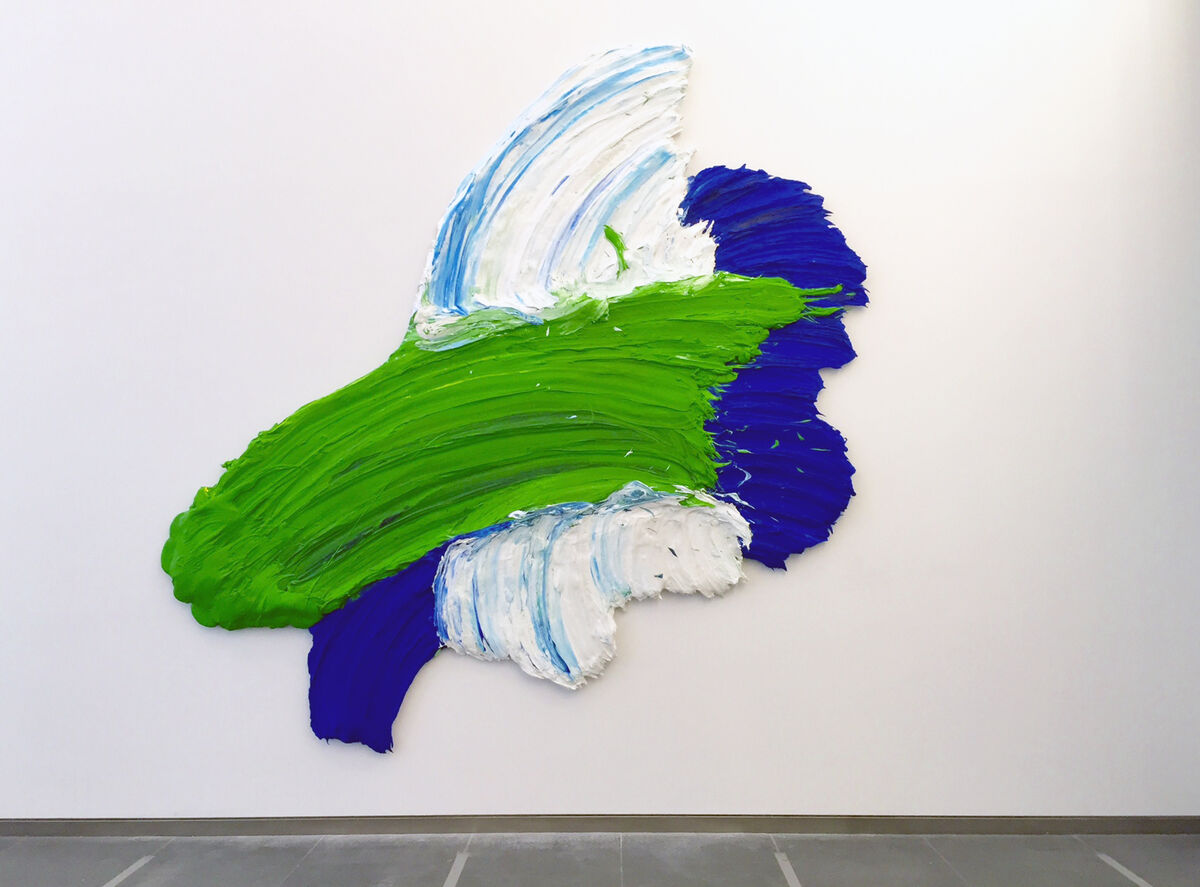 To create the highly palpable textures of his sculptures, Martiny mixes polymers and pigments until he reaches a desirable viscosity. He then dries the surface using industrial fans and, finally, affixes the finished work to sheets of alumite. He
once described
his artistic practice as "a dance trapped in paint," and his dynamic,
Unami
and
Lenape
reflect Martiny's physical movements.
The scale of these works is impressive, and allows visitors to experience surface details quite intimately. Light passes through the building's soaring lobby windows at varying angles, casting shadows across the sculptures and influencing how each hue appears throughout the day. The installation is, in effect, an investigation of natural light and its impact on texture, color, and form.
Martiny characterizes his work as "lyrical,
—
Anna Furman