What Do Photographers Owe Their Subjects? Four Photographers Weigh In
In Ike Cole, 38 years old, Los Angeles, California, $25; Ralph Smith, 21 years old, Ft. Lauderdale, Florida, $25—making them read like minimalist profiles or advertisements for salacious services.
It's a common sentiment from photographers that they like to think of the relationship as a creative collaboration. Yet even the language with which we describe the medium—"take" someone's picture, "capture" him, "shoot" them—implies a fraught process with an inherent power imbalance. Over the years, photographers have reconsidered what they owe the people in their frames.
Notably, the National Press Photographers Association
prohibits
photojournalists from paying their subjects or rewarding them materially. Though the rule suggests a goal of impartiality, photographer
Artsy
.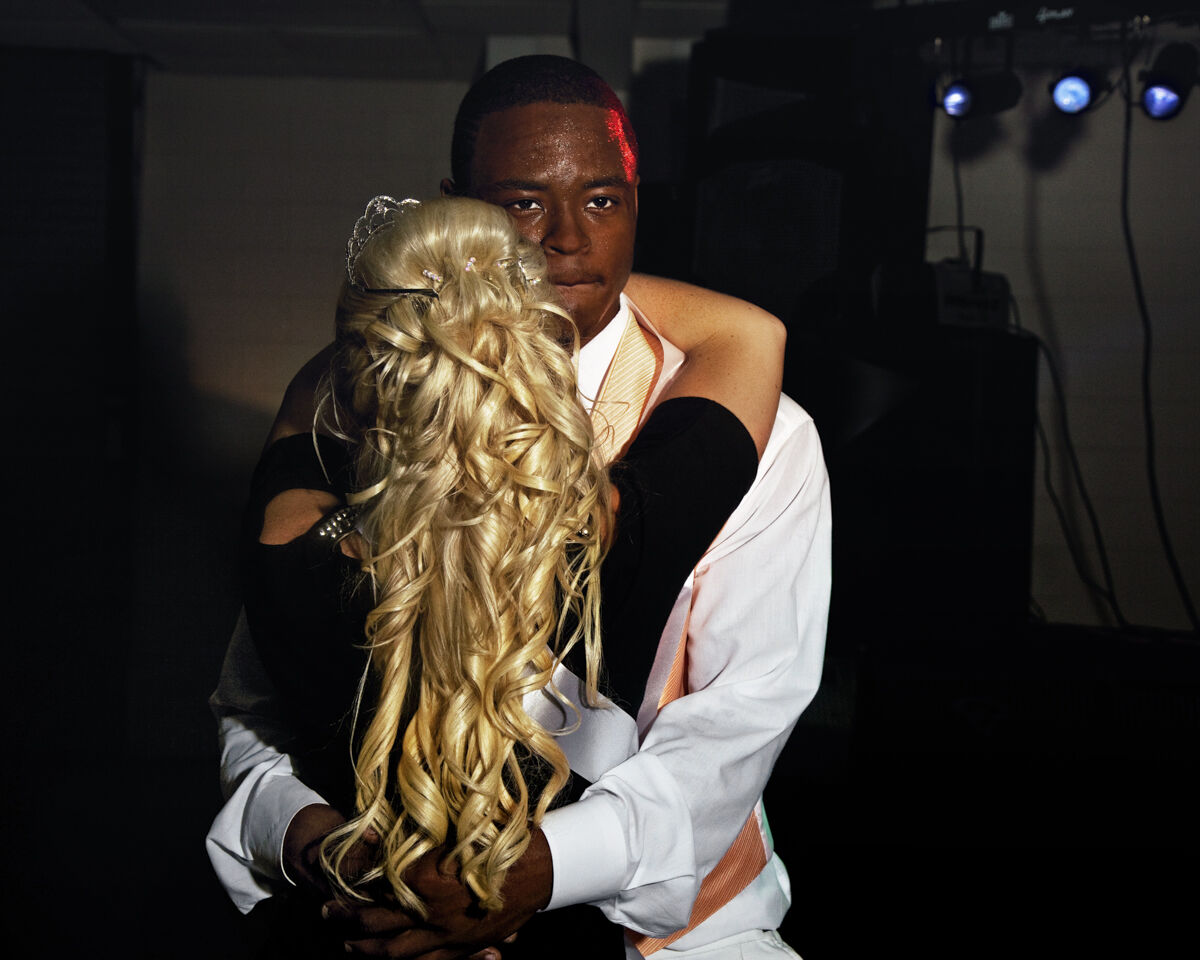 Gillian Laub, Prom prince and princess dancing at the integrated prom, Lyons, Georgia, from the series "Southern Rites," 2011. Courtesy of the artist.
In her "Southern Rites" series, begun in 2002, Laub captured the lives of teenagers in Mount Vernon, Georgia, a town that still hosted racially segregated proms and homecomings. In 2009, the
New York Times Magazine
published
an article featuring her images. All the press contributed to the town's decision to finally integrate the dances the following year. Regardless of what Laub believed she owed her subjects, her work led to greater equity for the community.  
Laub takes extra polaroids during shoots to give to her subjects, and she tries to send them prints when they're ready. "It's a collaboration," she said. "When people sit for a portrait, they're giving a lot. It's my way of showing gratitude for their time."
The photographic process can be mentally and emotionally taxing for Laub's subjects, and she believes this is the "least she can give back." She mentioned that many of her "Southern Rites" subjects were taking a risk by revealing themselves to her camera—speaking out against, or in favor of, the segregated dances could be dangerous for both kids and their parents.
Gillian Laub, Harley getting ready for the white prom in the Cut-N-Up tanning and hair salon, Vidalia, Georgia, from the series "Southern Rites," 2008. Courtesy of the artist.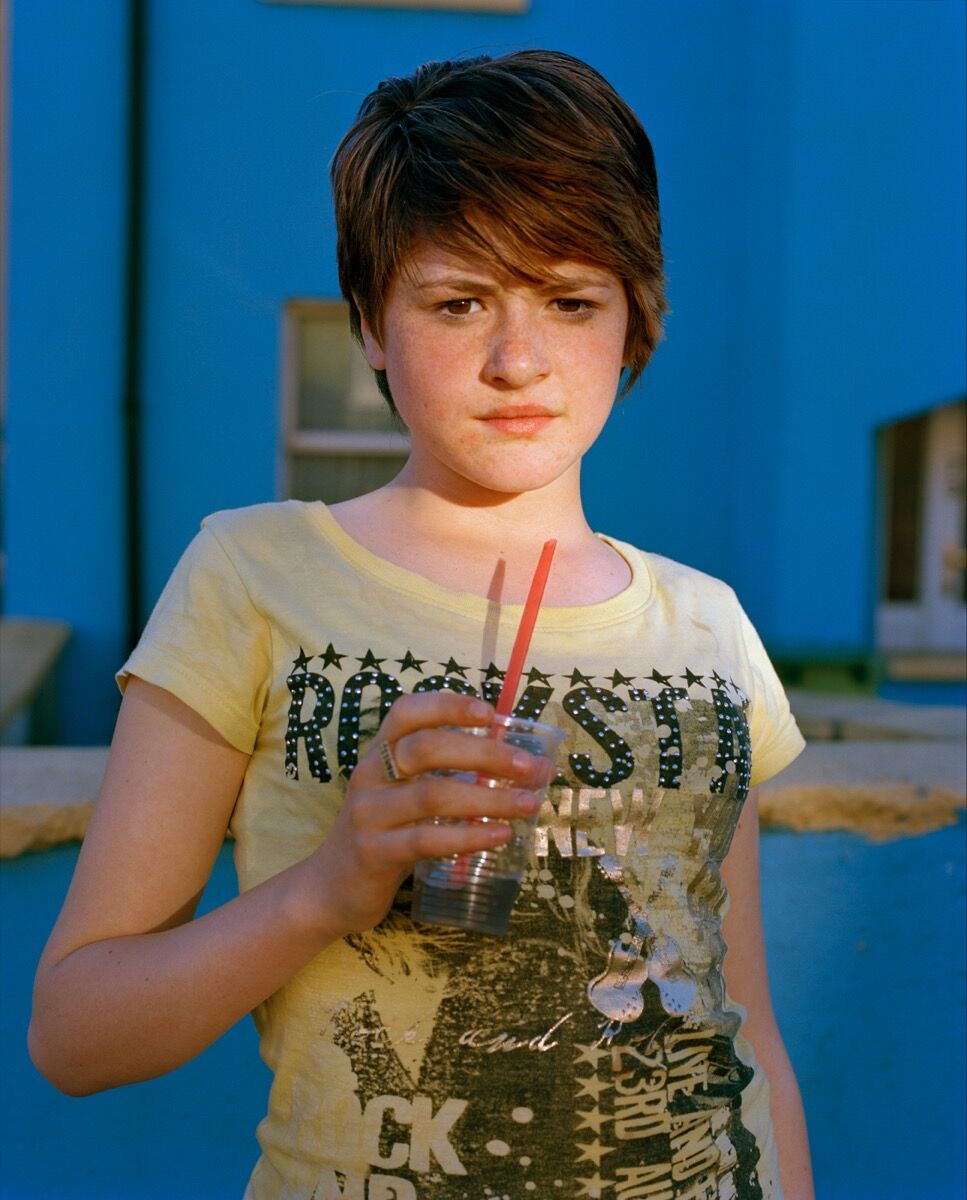 Doug Dubois, Roisin, Russell Heights, Cobh, Ireland, 2010. Courtesy of the artist.
In one instance, Laub began photographing a student named Harley, the organizer of the "white" prom, in 2008. After being forbidden from attending the event and receiving threats, Laub put her camera away and spent a year talking with local families, including Harley's, about their views. Harley's family eventually agreed to be interviewed on the record and photographed, maintaining that their views were about tradition, not race. "[Harley] was worried that she was going to look like a racist," Laub recalled. "I said, 'Look, this is something you stand by.' Basically, I was just curious why there was shame in something she steadfastly supported."
But after Laub photographed her, Harley became the target of internet backlash. "I felt awful on a personal level," Laub said. "She allowed me into her life and her home. But it also furthered the conversation and enabled progress to happen." The photographer noted that she can't control how the public reacts—just how her pictures look.
Though Laub didn't agree with Harley's viewpoint, she treated her with the same regard as the rest of her subjects. According to photographer
National Gallery of Art
in Washington, D.C., will mount works from this series.
Dawoud Bey, Mathis Menefee and Cassandra Griffin, Birmingham, AL, 2012. Courtesy of the artist.
"At the very least, the subject is owed respect," Bey told Artsy via email. That doesn't mean that the representation need be positive or flattering—the artist needs "respect and fundamental curiosity," which will ultimately lead to "resonant and psychologically rich" representations that may unearth something new about the subject.
Some of Dubois's workshop students became his subjects. One, a girl named Eirn, argued with Dubois's desire to place a picture of her at the back of his resulting photo book, My Last Day at Seventeen. She feared that others would malign her as a "knacker"—a slur for the lower class. Respecting Eirn's wishes, he ended the volume by placing text of their conversation atop her picture, effectively masking her image and giving her a voice in the project, as well as more agency. The solution was both ethical and innovative—a moral and aesthetic win.  
Dubois offers another example in which a photograph had the potential to wreck a family relationship. An art director asked him to use one of his pictures of his young nephew for the cover of a book—which turned out to be a novel about the sexual assault of a child. Dubois, following the wishes of his subject's mother, turned the offer down.
Ted Partin, Sacramento, 2013. Courtesy of the artist.
Like Laub, photographer Artsy, his subjects end up viewing themselves in a new and revelatory way: a value in itself. Partin works with an 8x10 view camera, creating controlled portraits of both strangers and friends. "It's mostly people that I see potential for some sort of transformative act happening, between me, them, and the camera," he explained. "It's a weird performative collaboration."
Partin believes that photographers' debt to their subjects is aesthetic. "Photographers owe their subjects a good picture," he said. That gets tricky—"Everyone's definition of a good picture is different," he added. He advised that if you're going to take someone's picture, the final result should convey meaning, advance beyond the superficial, and perhaps even teach the photographer or potential audience something new about how the subject lives.
To achieve a surprising and new image, according to Partin, photographers may have to demand more from subjects. If they don't, they'll just waste their time and end up without a good picture. More time and effort—from both the photographer and the subject—results in better work. "The world doesn't need another picture of someone staring back at a camera," said Partin. "Try to go further with it and make something exciting, fresh, with some vitality. That's what you owe your subject matter. You can't put a price on that."
Both Laub and Dubois offered their subjects long-standing connections, as well. Ten years after Laub first captured the residents of Mount Vernon, she keeps in touch with many of them. Dubois, who gave away hundreds of his images to the community, said that over the years, he's seen them in his subjects' photo albums and on their bedroom walls, preserved for posterity. "That's the most basic way to give back," he said. "If you commit to that community, your images become part of the history of a place."
Alina Cohen is a Staff Writer at Artsy.
Stir Creativity
See how Bombay Sapphire supports artistry.
Sponsored by Bombay Sapphire