Photography Collectives Are On the Rise—Here Are 7 to Watch
It's not easy to be a photographer. The competition is steep, the work is often solitary, and the financial realities of working in the industry can be difficult, to say the least. In recent years, these challenges have driven a growing number of young photographers to form collectives to increase their community and visibility. As a result, we've seen the birth of multi-personality, collective artmaking in which joint authorship is celebrated—and opens new artistic, intellectual, and economic opportunities for photographers.
Noticing the shift from the notion of the individual artist as a genius, curator Lars Willumeit created CO-OP, a new exhibition of photography-based collectives at the sixth edition of Amsterdam's Unseen Photo Fair, which closed on Sunday. Willumeit's concept of a photography collective is broad; the show includes siblings who work together, artists from different countries who collaborate entirely online, and groups of photographers who live together. Below, we bring you seven you should know.
GUSH collective
Based in Belgium
Installation view of GUSH's booth at Unseen Amsterdam, 2017. © GUSH 2017.
In 2015, shortly after their arrival in Brussels for a study abroad program, four photography students from France, Poland, Tunisia, and China fell in love with each other's work and formed GUSH collective. After starting a small fanzine together, Marion Tylec, Han Chen, Justyna Wierzchowiecka, and Ichraf Nasri have come to see photography as a feasible group activity; sales profits are split between the four creators, who each provide a different technical skill set and cultural background to draw from. Chen, who came to Belgium by way of China, described the collaborative experience as a way "hold up a mirror" to his own artistic goals, style, and way of working. Across the collective, working collaboratively feeds each artist's respective independent photography practice, and on a social-emotional level, helps combat one of the toughest elements of the solitary artist's lifestyle: loneliness.
huber.huber
Based in Switzerland
huber.huber, 84 Elements, 2016-17. Photo by huber.huber. Courtesy of huber.huber.
Installation view of huber.huber's booth at Unseen Amsterdam, 2017. Photo by huber.huber. Courtesy of huber.huber.
Twin brothers Reto and Markus Huber had established separate artistic practices before joining forces to form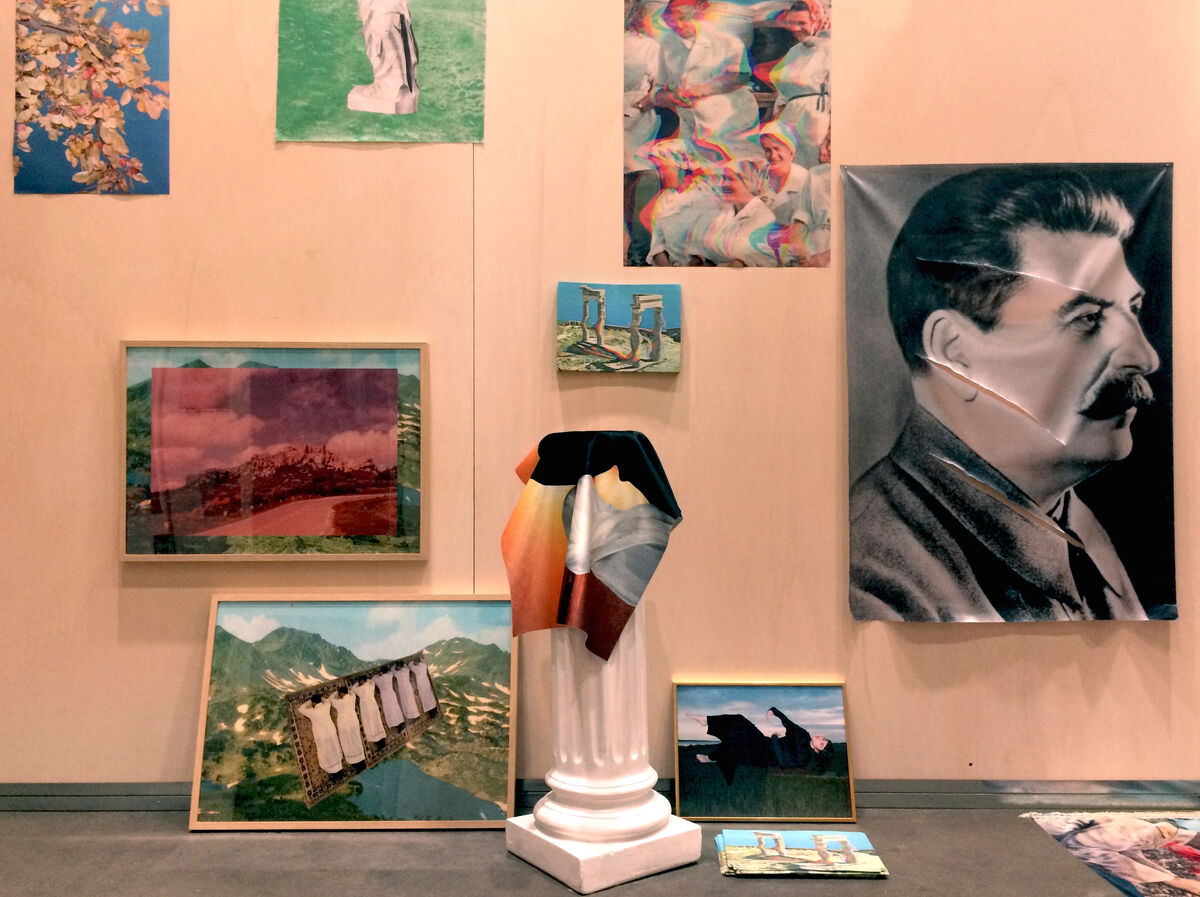 Installation view of LIVE WILD at Unseen Amsterdam, 2017. Courtesy of LIVE WILD.
This collective, it was revealed at Unseen, is actually a performance piece by French artist Camille Lévêque. For the past three years, she has posed as an all-female collective LIVE WILD, which she said collaborates almost entirely in virtual space, via a closed database. Spread across Ukraine, Lebanon, Armenia, the United States, the seven so-called members have access to a drive where Lévêque posts visual prompts for each participating artist to work from: a specific photograph or pattern to manipulate, a new material to use, or a technique to experiment with. Working "in echo with one another," as Lévêque said, has yielded a coherent, recognizable aesthetic.
Like many other artist collectives, LIVE WILD was modeled after young artists who felt the need to come together after art school, when making art became a solitary activity and the realities of forging an art career work sunk in. Though each member pursues her own artistic practice—based in her respective country—their shared database becomes a form of community and inspiration, where work generated through the group can inform each individual's growth as an artist.
Ruang MES 56
Based in Indonesia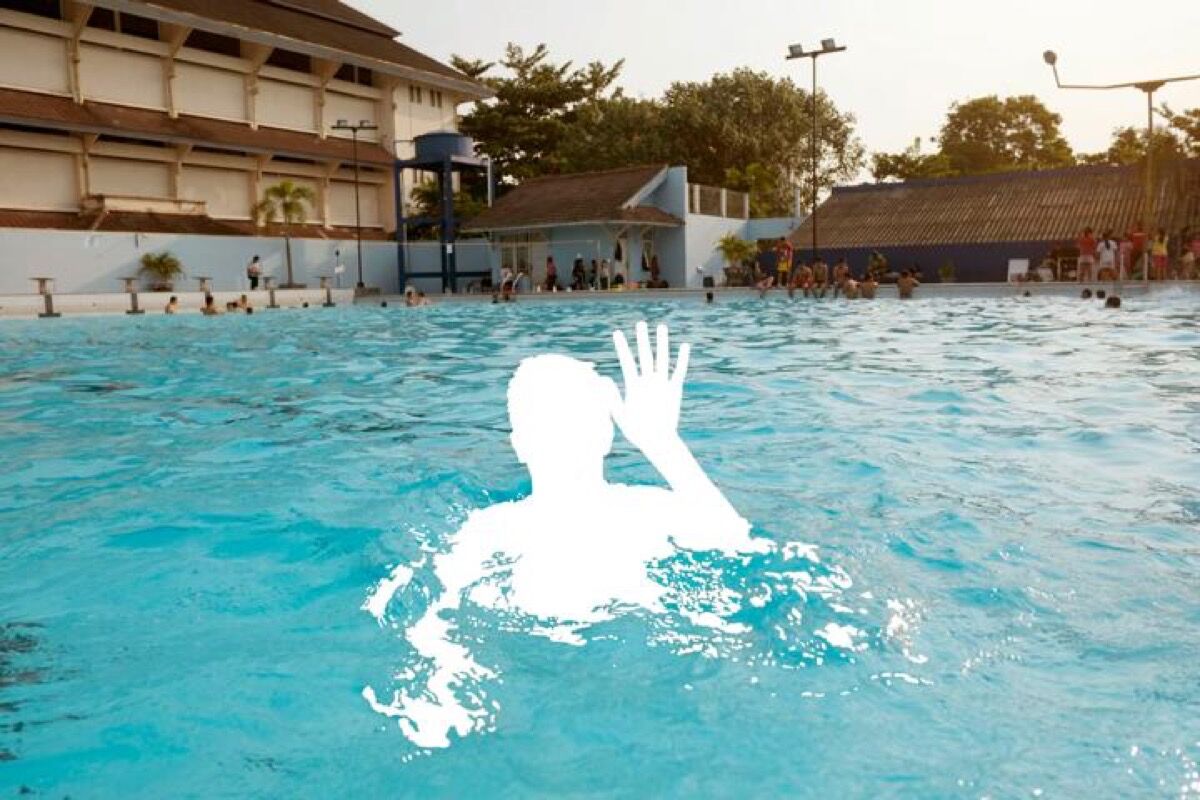 Insya Allah, Khudadad Mohammad: Swim, from Alhamdulillah We Made It Series, 2015. Work from Ruang MES 56's booth from Unseen Amsterdam, 2017. Courtesy of Ruang MES 56.
The artists of Ruang MES 56 set up a small gallery and co-living space in the center of Yogyakarta, Indonesia, with the aim of supporting photographic artists and introducing the medium to their own city. "When we started in 2002, it wasn't easy to show photography in the Indonesian art scene. It's better to do it together," co-founder Akiq AW explained.
Sharing a living, working, and exhibition space has allowed the collective—now 18 members strong—to give back to their community with socially conscious projects. After a devastating earthquake in 2006, Ruang MES 56 gave cameras to fellow citizens in an effort to empower local individuals to tell their own stories. More recently, the collective has been collaborating with newly arrived refugees, mostly from Afghanistan, to create works about their ideal lives.
Der Greif
BASED IN GERMANY
Installation of Der Greif's 192 Postcards at Unseen Amsterdam, 2017. Courtesy of Der Greif.
Der Greif is a print and digital publication, curatorial concept, and joint photography project rolled into one. Each year since it was established in 2008, Der Greif's founders send out a call for submissions to fellow photographers around the world for its self-published print publication. The result is a kind of visual remix, in which the Der Greif members play with other photographer's images by decontextualizing the work and subverting the creators' original attentions. The Der Greif publication becomes a wholly new art object in and of itself. Fortunately, the collective is transparent about the nature of the project from the start and gives credit to all photographers.
At Unseen, Der Greif's founders set up an interactive experiment titled
Thread Count
. Here they displayed and sold postcards in editions of 25, then removed from view the sets that sold out, leaving a blank space in their booth, and on the website, as the collection dwindled. For the members of Der Greif, this conceptual work is intended to make visitors think twice about how methods of image production, distribution, and consumption can be disrupted.
Radical Reversibility
Based in The Netherlands
Installation view of Radical Reversibility's booth at Unseen Amsterdam, 2017. Courtesy of Radical Reversibility.
Martine Stig, Profiles #4, from project Vertigo, 2017. Courtesy of Radical Reversibility.
Comprised of several established Dutch artists and one curator, Radical Reversibility came together purely to pursue artistic, intellectual interests, not for logistical reasons or career support. For Unseen, the group analyzed a lesser-known photograph by Russian
Members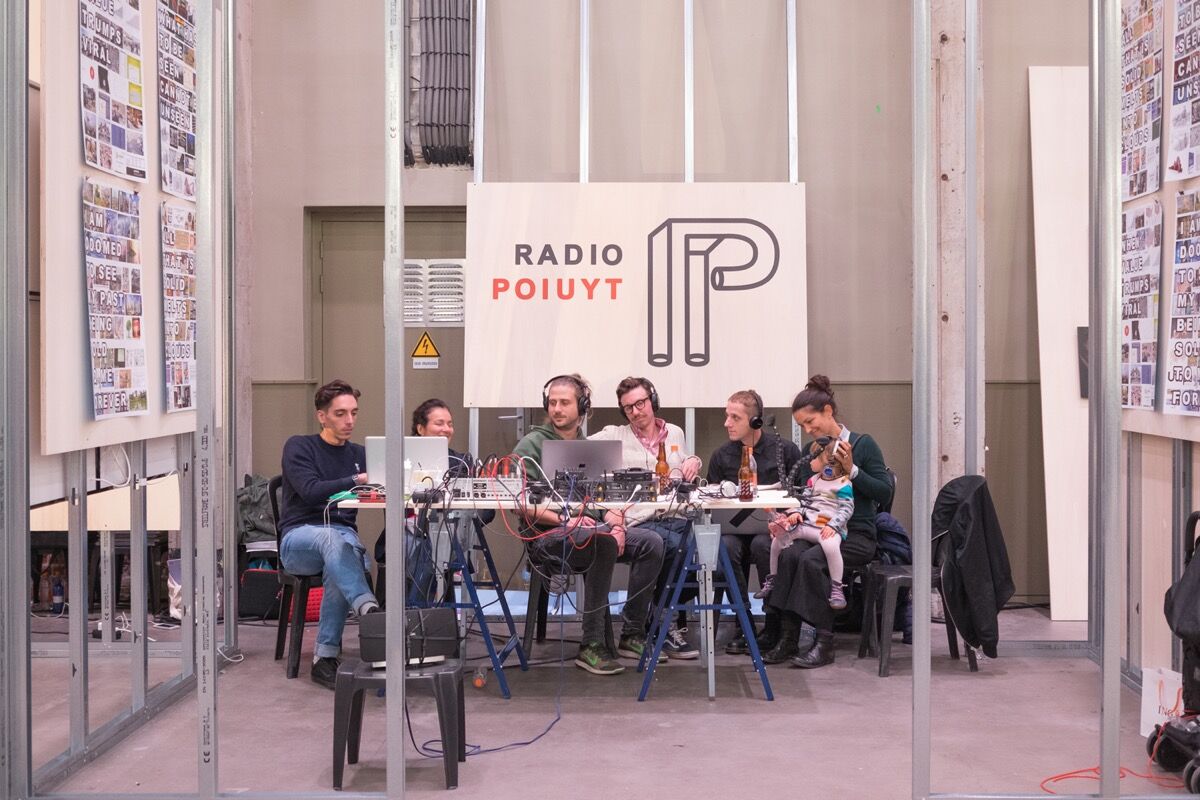 POIUYT RADIO at Unseen Amsterdam, 2017. Photo by Flavio Moriniello. Courtesy of POIUYT.
POIUYT—a collaboration between artists Alessandro Sambini, Discipula, and