Qiu Deshu's Fragmented Works Invoke China's Troubled Past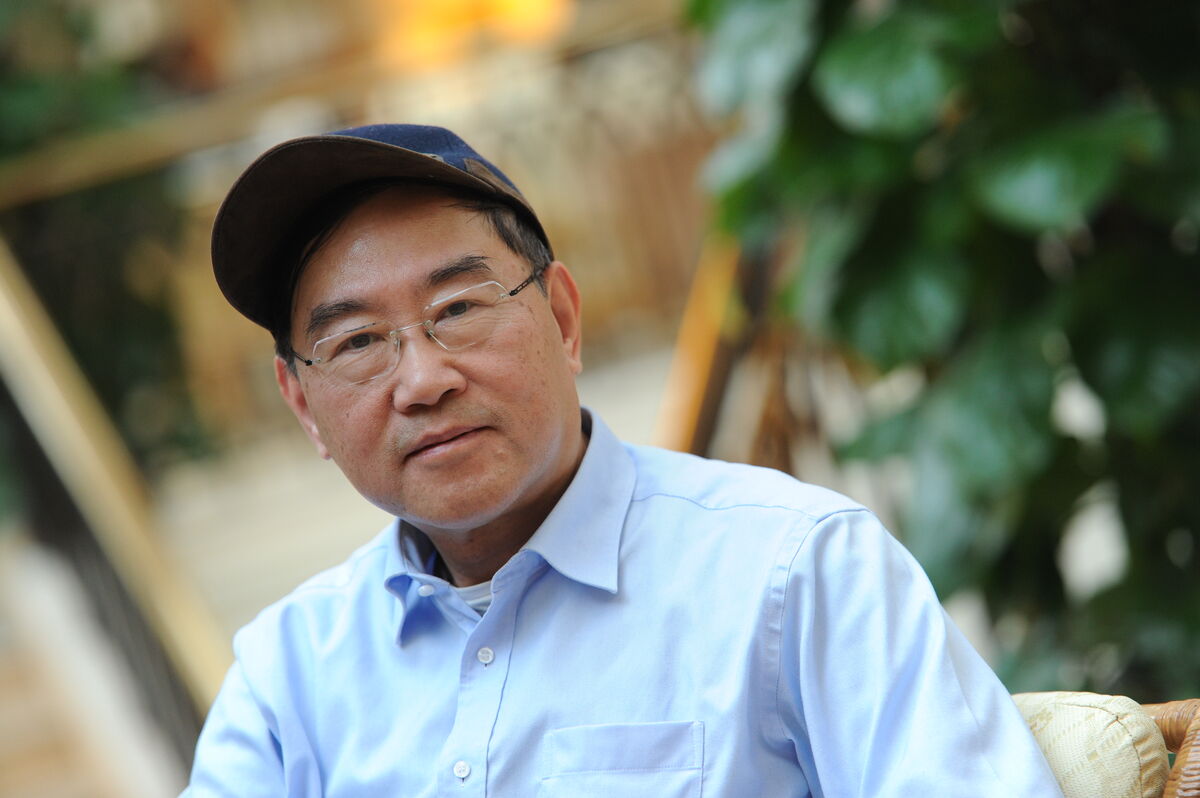 Having risen to fame as an avant-garde artist in China at a time when outliers were not particularly embraced,
NanHai Art
is presenting "
Liebian/Fissure: The Art of Qiu Deshu
," a diverse selection of 11 of Qiu's fissure paintings from the past three decades, curated by UC San Diego professor of Asian art history, Kuiyi Shen. 
Born in Shanghai in 1948, Qiu developed his artistic language alongside the tumultuous politics of China's Cultural Revolution. He avidly supported the Red Guard while in high school in the 1960s, and devoted himself to making portraits of Chairman Mao and propagandistic cartoons. In 1968 he was assigned a job shoveling coal into a furnace at a factory, and began documenting the reality of daily life in China, creating countless pencil sketches of himself and his fellow workers. His artistic skills did not go unnoticed, and he was eventually transferred to work as a staff artist at the Luwan District Cultural Center in the late '70s.
During this time he was increasingly exposed to life outside of China, and he began to feel the need for artistic independence. Qiu was particularly moved by a Jackson Pollock painting he saw exhibited in Shanghai, and soon went on to create an independent association of painters known as the Caocao group, or the Grass Painting Society, which drew negative attention from the Communist Party. The Caocao group was quickly banned and Qiu entered a dark period of sustained political pressure and persecution, which led him to suffer a small stroke.
In the early 1980s, inspiration struck when something caught Qiu's eye. "One day I was in the small garden at the back of the Cultural Palace, and saw these cracks on the ground, which looked like eyes staring into the sky directly and silently. I felt that my condition was mirrored in these cracks," he once
said
. A contemporary take on traditional
In early works like
Fissuring
(1987), the organic lines of the torn paper overlap to form a distorted grid effect, suggesting cartographic lines where the logic of the constructed world overlaps with the natural world. Several of Qiu's later works, like
Fissure—Gathered Colors
(2009), return to the tradition of Chinese landscape painting through their mountainous forms and expansive illusion of space. In more recent black-and-white compositions like
Fissuring 89-3
(2013), the artist references the forms of calligraphy in dynamic yet stark vertical compositions where typographic characters seem to disintegrate and coalesce into new forms as the the eye moves downward. In the bold compositional gesture of
Fissure—The History of Civilization is Lacerations
(2012), one deep meandering chasm creates the sense of glimpsing into an abyss—a place of unknowing and discovery where the artist seems most comfortable. Throughout all the works, one thing is eminently clear, as Qiu has
stated
, "You need an independent spirit to become a truly independent artist."