Robert Larson's Art Made with Cigarette Packets Plumbs the History of Tobacco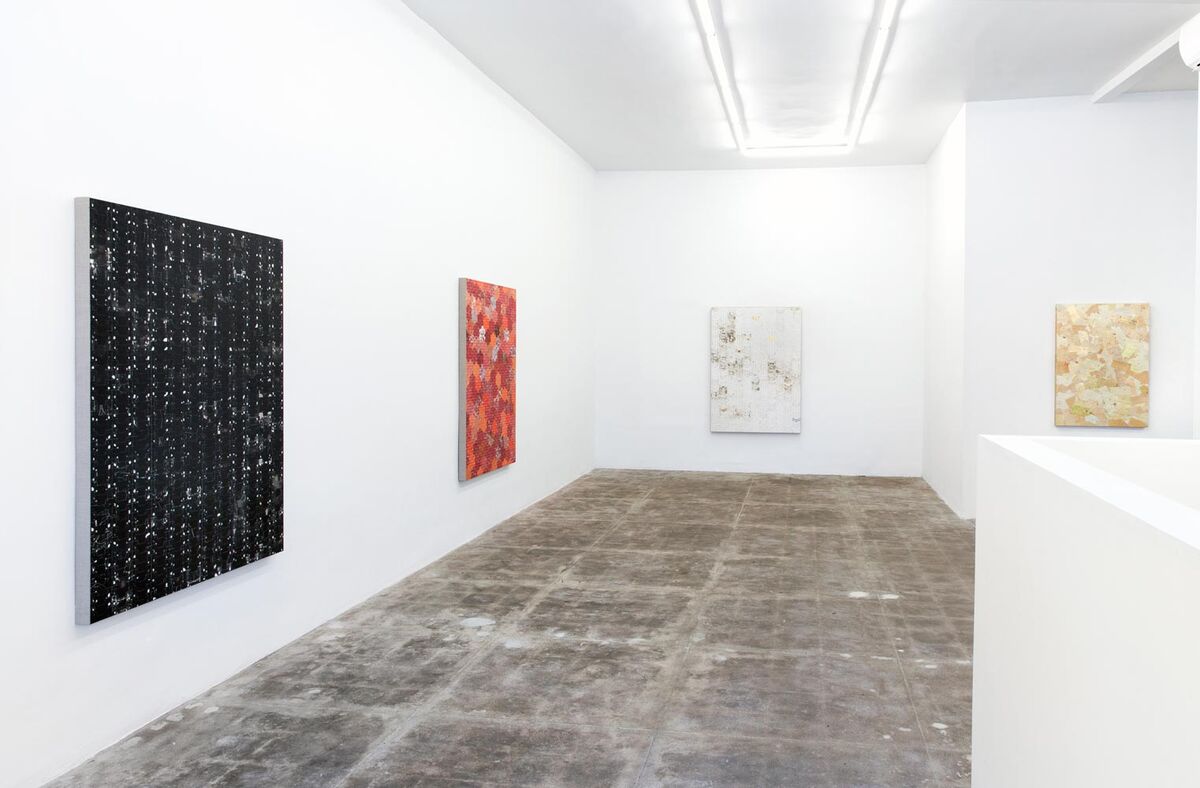 Installation view of "Robert Larson: Processing Commitment" at CES Gallery, Los Angeles. Courtesy CES Gallery and the artist
Streets, sidewalks, empty lots, and back alleys—this is the urban landscape that Santa Cruz-based artist 
Processing Commitment
" at 
CES Gallery
 and the lengths he goes to find this paraphernalia.
Artsy: Can you speak to your interest in cigarette packets? Why has this object—and the culture of smoking—dominated your work?
Robert Larson: Over the years—since I first started working with discarded cigarette packaging in 1991—my appreciation for the subject's literal significance and symbolic and metaphoric potential has grown tremendously. Tobacco's place in world history and particularly the history of the American colonies, the United States, and of course Native American culture is enormous. That my investigation takes place largely in the landscape of its continental origins has special resonance when examining its transmutation from sacred plant to global commodity.
My interest in the subject was first spurred by looking at it through the lens of art and art history. I saw 
Artsy: What do you hope to express through the works in "Processing Commitment"?
RL: First, I want people to get excited about what can be discovered in our everyday surroundings through close and careful observation—and to revel in how extraordinary things can be done with the most mundane and overlooked things around us. Most importantly, I would like to inspire a sense of urgent yet contemplative self-reflection that engages the individual and their sense of being part of a larger collective body. A communal introspection, if you will, that looks at difficult shared truths and addresses these truths in a creative, transformative manner that ultimately transcends their topicality and weaves contemporary concerns with those that are universal and timeless. 
Artsy: How does your method of collecting these objects relate to your creative process?
RL: Walking is a very personal, meditative and, contemplative practice for me. Every step of my creative process is influenced by the virtues of the inherent slow, deliberate pace of walking and the unique opportunity it affords for one to observe and reflect.  
I think that the receptive spirit that observation and collecting fosters has shaped my sensibility both visually and conceptually when it comes to notions of painting, mark making, and an artist's approach to such engagement. While my work continues to explore the realm of painting without tactile trace of the artist's hand, touch is paramount. Hundreds of unnamed people touched the matchbooks, used them, consumed them, and discarded them, a collaboration of many persons unwittingly moving the items forward, in this case, towards art. On the surface, their touch, like mine, remains invisible and therein lies a tantalizing paradox—overwhelming evidence of human activity and individual anonymity.
Stir Creativity
See how Bombay Sapphire supports artistry.
Sponsored by Bombay Sapphire