RoseLee Goldberg on 10 Years of Performa
Last week, Performa founder and director RoseLee Goldberg sat down with the South African artist Robin Rhode to discuss his contribution to the latest, 10th-anniversary edition of the New York biennial dedicated to the performance arts. Rhode, who will take over Times Square with a reimagining of a Schoenberg opera for his Performa project, is known for whimsical, often ephemeral drawings that are the product of his performances—or simply the traces of his body and arms as they move, creating marks. "Robin shows that you couldn't make those kind of drawings without the performance," Goldberg explained to the audience.
Dissolving the perception of those two categories—of "performance" in scare quotes, and the production of art—is something of a preoccupation for Goldberg, who for over 40 years has been an influential advocate and catalyst for a medium that she sees as extending far beyond the limited parameters typically ascribed to it. Goldberg, who wrote the canonical book on performance, Performance Art: From Futurism to the Present (first published in 1979), would have it that all 20th-century artists in some way engaged this rich, interdisciplinary medium. I caught up with Goldberg before Performa 15 to discuss the increasing prevalence of performance throughout the art world, and what's in store for this year's biennial. 
Tess Thackara: Where has your research taken you over the past two years, since the last edition of Performa? Have you discovered any new practices or threads across contemporary performance?
RoseLee Goldberg: You know, since we're very driven by commissioning new work, I think it's less about trying to assess what's out there but rather to almost create a new direction for what could be out there. With a commission, it's more that you're looking at individual work and deciding that this artist could do something very exciting that somehow deals with a lot of the issues you want to be talking about right now. Sometimes biennials have a mission statement rooted in "taking the temperature" of the times, responding to what's out there. It's less of that, because the commission process is really about selecting an artist whose work you find very interesting, and then asking them to run with an idea that we will then work with them on for a two-year period.

As you know, we've always had a very strong historical aspect, where we, as curators, take a period in time and examine it very closely. We've looked at

TT: What are you looking for, in an artist? What might strike you about an artist's work that would lead you to think they would create a great performance?
RG: Well, that's a very good question. I think there is something that occurs when looking at work— whether I'm looking at sculpture, painting, film, video, or
TT: Could you speak to that process—of deciding you want to work with an artist and helping them shape a piece?

RG: Everyone is different, and every project is really a good story because they all evolve in very different ways. This year, because it's our 10th anniversary, I went back to some of the artists who we've worked with before. Someone like translating that into a contemporary setting.

TT: But it's a very collaborative process between artist and curator?
RG: This year is the first time the curators are working on projects from beginning to end. So somebody like Adrienne Edwards, one of our curators, is working with

There are two or three things that make us very different from the usual biennial. On one hand, we deal with people working with a lot of different media; on the other hand, we have a continuity to our curators. We don't change curators every year the way most biennials typically do, so there's an accumulation of knowledge and expertise over time that the curators develop, working with artists. The third thing is we work with an artist over time, to be able to really keep a conversation going over many years.

TT: And in terms of addressing history, or evoking it through the anchor of the Renaissance, how will this manifest itself, aside from Francesco Vezzoli's performance?
RG: In a funny way, all this research is an educational program for the organization and for everybody involved, but we don't ask the artists specifically to respond to that. So they might or might not pick up a particular theme that comes out of that period. But looking back, there seem to be tendencies like working in puppetry, which was something very big in the Renaissance, or people doing more pageantry, or being out on the street. So I would say there are only two or three artists who really followed that thread—like Pauline Curnier Jardin, who looked at her work carefully and thought that she saw aspects that could be associated with Renaissance, like witches, and dealing with ceramicists from the 1500s. So she decided to go full-on into questioning other contemporary artists looking at the Renaissance.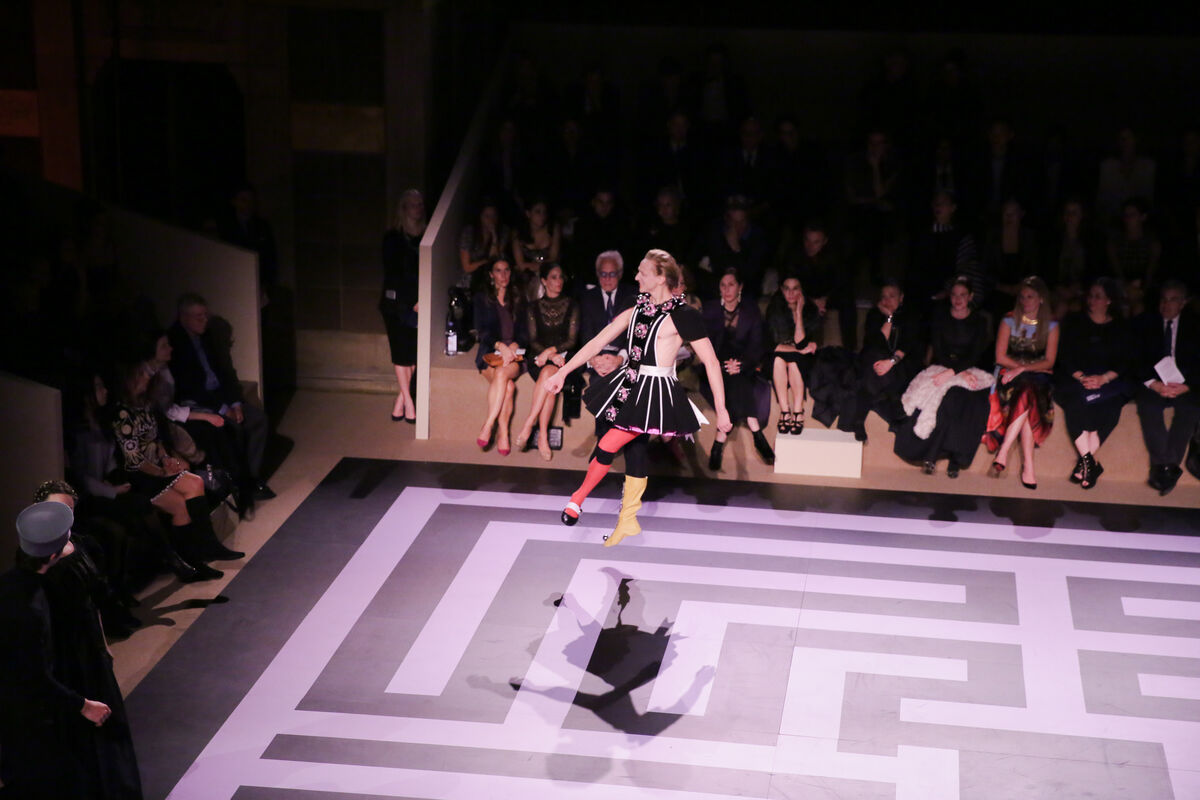 TT: When you think of the history of performance art, certainly of the American '70s generation, it was very much based in social and political urgencies, and a large part of that history was rooted in feminist art. Do you feel that contemporary performance art addresses social and political urgencies to the same extent?
RG: I think the contemporary art that you would be looking at from the '70s would be
People are very stuck in the '70s, with this idea that that period is performance, and that's like saying painting is only "x," there's only one kind of painting. Since the '70s, performance has evolved the way all media that we can think of are shifting. Even in the '90s, when you think of all the visual artists, from
When someone says "performance art," yes, indeed, I think of the '70s, but I don't think of that in 2000 as being a term that's really appropriate. One of the goals of Performa and inviting artists to create new performances was to see how we could directly affect contemporary aesthetics. It's a very different world that we're living in, from the '70s. So much of that work was politically oriented, but then so was much of the artwork. So it's really of the period.
TT: In terms of the aesthetics of the moment that we're living in now, there's been a lot of talk within New York of a return to figuration in painting. Does that translate in any way to a return to performance that more explicitly addresses issues of the body?
RG: That's interesting because, of course, all performance is

TT: What do you think is driving that multi-screen aesthetic? Why are so many artists interested in working in performance, alongside other mediums?

RG:
I would say artists have been working with different media for the entire 20th century, but somehow [art-making] became locked into painting and sculpture categories. Starting with the Futurists, the
Merce Cunningham
and
If you ask me who, I would say just about everyone I could think of from the last 100 years of art worked between disciplines—from the '70s onwards, people like
TT: With more experience behind them, artists want bigger challenges, too.
RG: This is the nature of maturity, and the nature of work reaching a certain place. So again, I think it's almost unfair that Performa is held to standards that don't exist. Of course work will change if it goes into a museum—that context is going to change the nature of expectation, and, you know, you can't do the same piece that a young, emerging artist might be doing in a space on the Lower East Side that's 15 feet by 20 feet. I think this is the nature of museums, too. And yet an artist like
Tate
's Turbine Hall and bring horses and policemen into it. There's a level of work that an artist arrives at when there's a mature quality to it—like Bruguera, who's been working for probably 25 years already—which is very different from a piece that I saw of hers in '97. So you're talking about a maturation process. By the time she goes to do something at the Turbine Hall, there's a certain understanding of people, of places, of spaces—from a visual artist's point of view, what that's going to look like, how it's going to move people, how they're going to relate to it.
You wouldn't expect any less sophistication from anyone working in another discipline. It doesn't make her more mainstream. Bruguera is never mainstream. She takes her idea into a big museum and can still be riveting and disturbing, and ask big questions, even though the work, in a sense, has this museum quality to it because it's so expertly presented. You know, I could say the same about so many artists—Abramović, the early work of Joan Jonas, the current work of Joan Jonas. It's really a process of moving from one context to the other that changes, but it doesn't take the sting out of it.
Performa 15 takes place November 1–22 at various locations across New York City.