What Sold at Dallas Art Fair
Installation view of Marlborough Contemporary's Booth at the Dallas Art Fair, 2018. Courtesy of the Dallas Art Fair.
The fair has been able to capitalize on the historic synergy between the city's museums and their board members, which gives Dallas its art market firepower. Last year, it attracted nearly 15,000 attendees, putting it within spitting distance of much older fairs such as Art Brussels—and can see its exhibitors sell works within the mid-six-figure range.
"It's a very cohesive arts community," said John Sughrue, a real estate developer who co-founded the fair in 2009 with Chris Byrne, a local curator, and located it in the Fashion Institute Gallery, a building Sughrue owns in the arts district. "The institutions, the collectors, we're all in this together."
Representatives from the gallery, which participated the fair for the first time, said they weren't expecting to sell work at that price point, and from that time period, so early in the week.
"We were advised to bring works more geared toward our 21st century contemporary program, and lo and behold, yesterday we sold a Milton Avery and a Lee Krasner," said Eric Gleason, a director at Paul Kasmin. "It's indicative of more substantive art historical knowledge—maybe more than people give [the collectors] credit for."
Courtesy of the Dallas Art Fair.
Gleason's first impression of the Dallas clientele? He said he was pretty wowed.
"There isn't a question about the buying power," he said. "It's just what their sensibilities are geared toward."
The fair gets support from the city government, too. Dallas mayor Mike Rawlings addressed journalists, exhibitors, and a few enthusiastic collectors at Thursday morning's press conference, wearing an "I [HEART] ART" pin on his lapel. He told people in the crowd they were currently standing in "the largest contiguous arts district in the country" while sneaking in a plug for his city's airport, an international travel hub.
"You would typically have to get on one of our nonstops to Hong Kong or London or Dubai to see art of this caliber, but now it comes to us," Rawlings said.
He ended his pep talk with a sentiment not lost on those in this well-heeled oil town: "Go out and spend money!" he said.
Some funds had already been parted with before the floodgates even opened. In 2016, the
Dallas Museum of Art
(DMA) announced that it had established an acquisitions program that would be used to buy works from the fair for its permanent collection, funded to the tune of $50,000. The fund has grown each year, and is now $150,000, which was used to buy works by
Anna Katherine Brodbeck, the Nancy and Tim Hanley Assistant Curator of Contemporary Art at the DMA, said that the works chosen would further the museum's mission to, as a release put it, "feature works by women artists and by artists from the African diaspora and Latin America."
The DMA's purchases signal just one of the many ways that the local arts community rallies around the fair every April:
Dallas Contemporary
opened a giant show of work by
Whitney Museum of American Art
in New York and will continue on to the
Museum of Contemporary Art, Los Angeles
. Collectors who sit on the boards of those museums could be seen in full force at the early preview of the fair, and then again at the gala event that evening.
What's more, a number of the city's more prominent collectors graciously open their homes and private museums to visitors. Some had tours of the home of Marguerite Hoffman, who with her late husband, Robert, built up a trove of works by
the Warehouse, the exhibition space built by Howard Rachofsky
to store his vast holdings of contemporary art that kickstarted the city's collecting mania.
"The one thing in Dallas we're good at is hospitality," said Rachofsky. "I'm not sure if we're good at everything, but people are welcoming, and they open their homes to show collections."
And the way the fair plays matchmaker between these collectors and fair exhibitors helps ensure galleries sell enough works to make a profit, encouraging them to come back the following year.
"The fair really does a lot of effort in making sure the galleries are happy, and they went out of their way to introduce me to a lot of great collectors in the city," said James Shaeffer, director at
Simon Lee Gallery
's New York space.
He added that the tight-knit nature of the collector base in Dallas helped spread the word about his booth, which featured new work by
"The community is so open to talking to each other—basically, if one thing sneaks its way into the dialogue of the city, it gets attached to the discourse of the city of Dallas," he said. "As a result, we did really well."
He added that it was the gallery's second year at the fair, and they had sold several works by Parmiggiani, including a few made specifically for Dallas. Two works involving taxidermied butterflies sold for €40,000 (roughly $49,300), and a work that incorporates soot on canvas, covered by a unique plexiglass case, sold for €65,000 (nearly $80,200).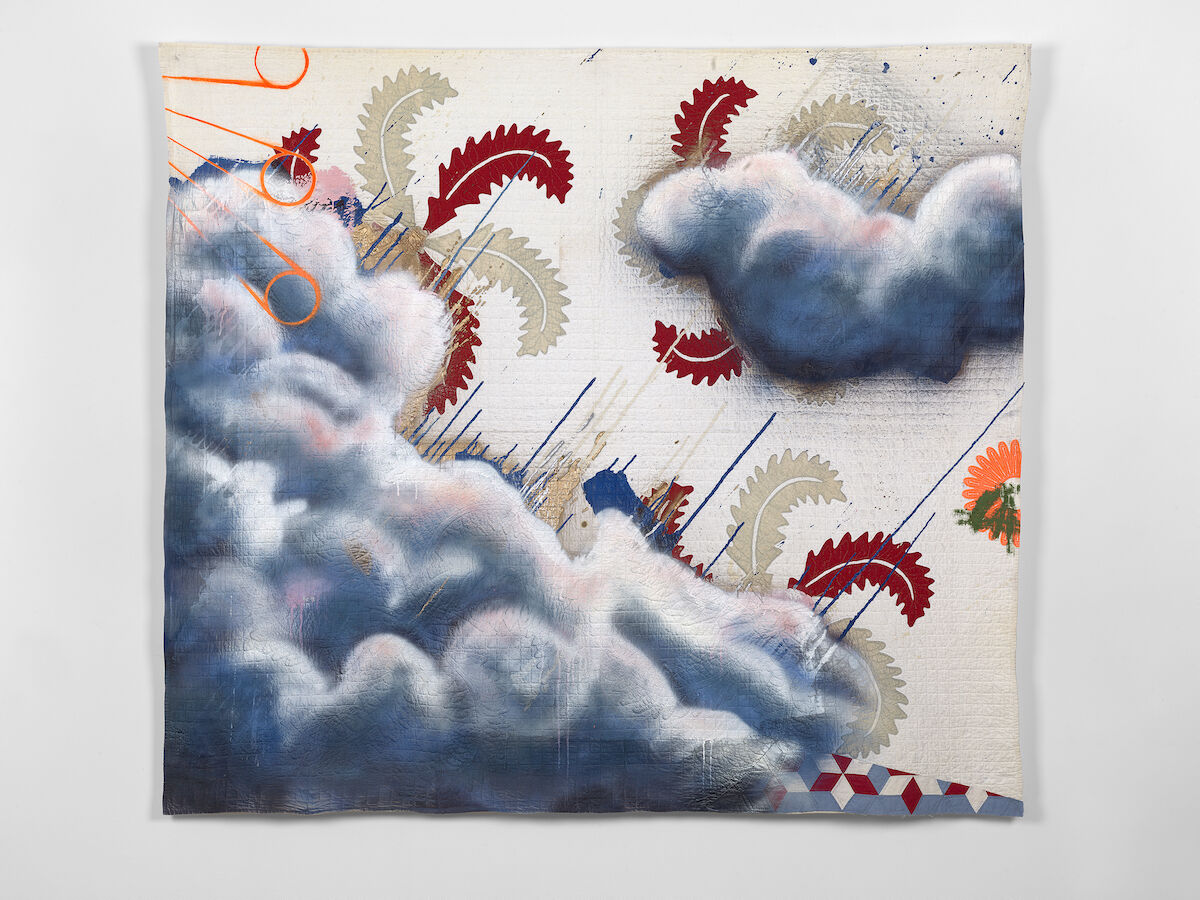 Installation view of Simon Lee Gallery's booth at Dallas Art Fair, 2018, featuring work by Claudio Parmiggiani. Courtesy of the gallery.
During the fair's first day, Fer Frances at Galeria Javier Lopez & Fer Frances said he had yet to sell the Alex Katz work, but said that he was optimistic, given that he's come to the fair before and said that "there's very serious collectors."
"We've brought Alex Katz before, two years ago, and this time we decided to bring a masterpiece," he said.
And by Saturday, Tim Van Laere had not yet sold the Franz West work, but the gallery's namesake owner said he had no regrets about bringing it.
"I never choose works according to where I'm going, I just show what I believe in," Van Laere said. "I worked for 12 years with Franz West, and I believe in him. Great art you can always sell it everywhere. There are great collections in Texas, very good collections. And there's a lot of talk about the piece."
And upstairs James Cope had a booth filled with work by the young and emerging artists that he shows at his local spot
And Now
, such as New York-based
But only half of the booth was his—to cut costs, he was splitting it with
Workplace
, a gallery in London and Gateshead, a town in northern England.
"We're both running galleries outside of the centers of London and New York," Cope said. "I didn't really need a full booth, and it's good to have some camaraderie."
On Friday, Mayor Rawlings beelined to And Now to seek out work by one artist who he had a special connection with:
Nate Freeman is Artsy's Senior Reporter.
Stir Creativity
See how Bombay Sapphire supports artistry.
Sponsored by Bombay Sapphire