Stephen Shore on Why Young Photographers Need to Start with Film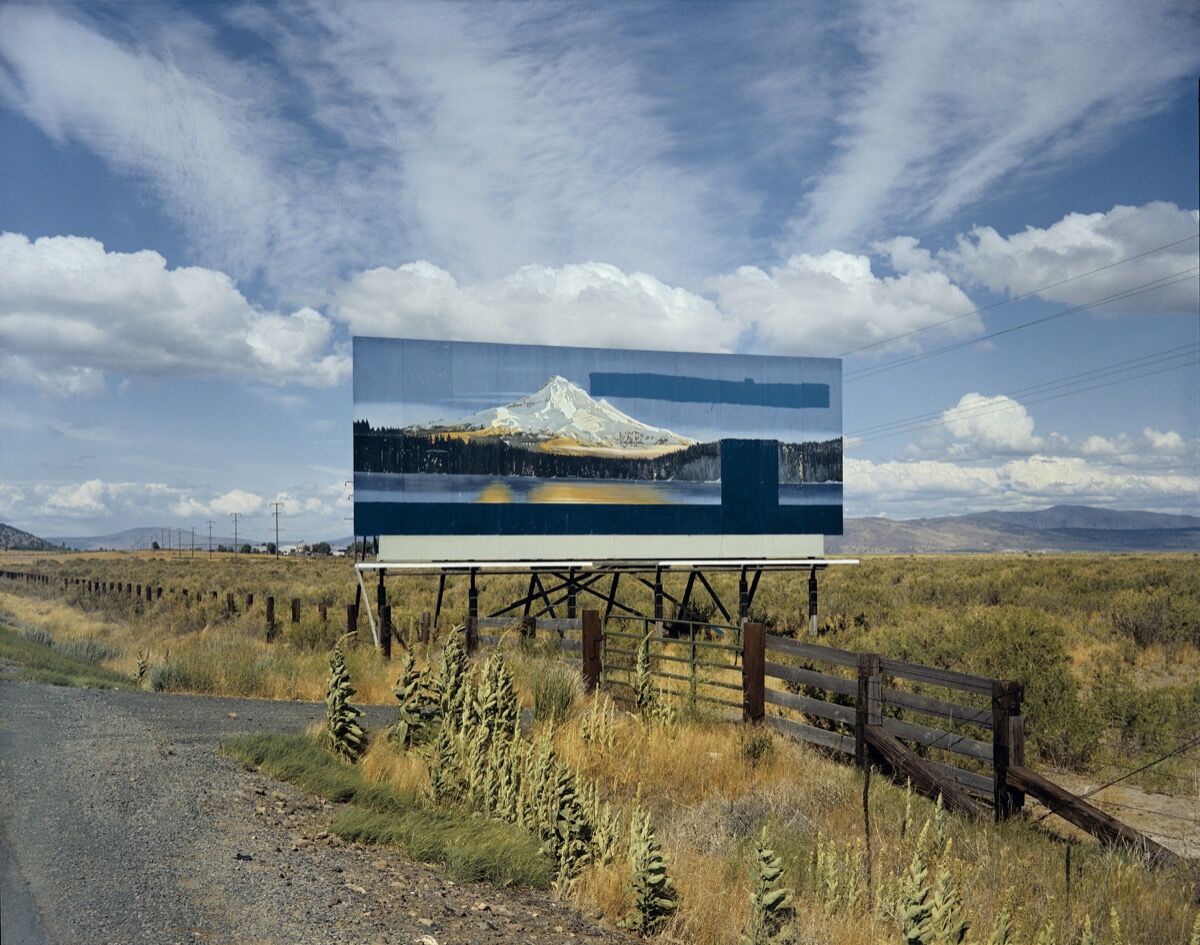 You might have a certain image of the generation of artists who reshaped contemporary photography from the 1970s onward. Namely, a dig-your-heels-in reliance on the foundations of craft: things like analog film, hours spent in the darkroom huddled over chemical developing baths, and a cantankerous attitude toward the young people ruining the field with Photoshop and smartphones.
Museum of Modern Art
on November 19th—he has made subtly revolutionary pictures of people, food, buildings, and landscapes, primarily working with a mix of 35mm and 8x10 film, among other analog formats. So it might be surprising to learn that, for the most part, he's spent the last three years shooting the world solely with his iPhone, and avidly using Instagram as a sort of one-man exhibition platform.
Indeed, Shore is something of a paradox: A back-in-the-day pioneer who doesn't bother much with film anymore, but strongly thinks that younger photographers need to pay their dues in the darkroom.
Looking back at the past decades of his career, the artist notes that different technologies have long had an outsized impact on the type of work he made. Shore started out in the early 1970s, when he was in his mid-twenties, by using a 35mm camera, and then a 4x5 large-format camera. By the middle of the decade, he recalls, switching to the 8x10 large-format camera pushed him to only take a single exposure of whatever he was shooting.
"It came about not as an aesthetic discipline, but a matter of economics," Shore tells me. "With the color 8x10, it would cost $15 a shot—about $75 in today's money—every time I took a picture. I just decided I wouldn't take more than one picture of anything, and over time this became an extraordinary discipline—it forced me to decide what I really wanted."
That discipline is something that Shore has carried with him throughout his career, even as costs have lowered significantly with digital photography. "I continue to work that way," he says. "Even if I'm photographing with my phone, I'll still just take one picture, because I will have figured out essentially what I want [in advance]."
Despite being a proponent of the latest image technologies, Shore is something of a purist when it comes to counseling those who are just starting their careers—like the students attending the photography department at Bard College, where he is the director. There, he tells me, the first two years are spent fully immersed in analog photography.
"I don't have a prejudice against digital—that's all I use now—but I'm convinced that there are certain things, very hard to describe, that are learned by doing darkroom work," he explains. "It makes a lot of decisions physical. You learn to look at light in a way that you wouldn't if you just used a slider in Photoshop. Turning a dial, pressing a button and exposing it, taking out the processing paper and looking at it—people get a more visceral sense of the decisions they make by working in analog."
This investment in the foundations of photography doesn't come without its share of obstacles. Shore notes that analog options are increasingly rare—and expensive. Film-based cameras are only made by a handful of companies today. Bard has taken to eBay, he says, in order to snap up used models that can be given to incoming students.
While Shore is a proponent of an old-school education, he has been more than willing to change with the times himself. Between 2003 and 2008, he turned his attention to print-on-demand books, self-publishing 83 volumes. In almost all cases, each title collects a single day's worth of digital shooting, with the entirety of the project also available as one massive, handsome
slipcase edition
.
And then, Shore discovered Instagram.
The social-media platform proved a sea change for the way he thought about, and made, photographs. "I don't see it as a sideline at all," he specifies, "but as the main focus of my activity."
"I take Instagram seriously, but it's a more casual medium," Shore adds. "It allows for a different kind of picture, something that could make sense on Instagram but not on a gallery wall. I'm thinking about the size it's going to be, seen on a phone or an iPad." And the square nature of Instagram has also been a change; until using the app, Shore says, he hadn't shot in that format since using a Hasselblad, circa 1969.
While Shore notes that many of his peers use the app to spotlight their own greatest hits, he prefers a different method. "I'm not particularly interested in going through my archive," he says, "but rather in taking pictures
for
Instagram." A scroll through his recent
history
on the site, where he has amassed 102,000 followers, shows how eclectic and flexible this approach can be. New York City street photographs are mingled with snaps of sushi dinners, drowsy dogs, the banks of the Missouri River, and a discarded bottle of nasal spray on a dirty sidewalk.
Earlier in 2017, though, the siren call of high-tech did tempt Shore away from his iPhone. Namely, the Hasselblad X1D, a digital offering introduced in 2016—retailing for between approximately $9,000 and $13,000, depending on the model and lens—that has moved the photographer's practice forward once again.
The X1D has a touchscreen interface that Shore says is very similar to a smartphone's. "I can take casual pictures—often similar to what I've been doing on Instagram—but I can make 4-by-5.5-foot prints that are actually sharper than ones from an 8x10 negative."
These latest images are ultra-detailed shots of mostly mundane objects; they'll debut in a January 2018 exhibition at
303 Gallery
in New York. "I've been photographing debris on the street—I wouldn't call it trash, it's just stuff lying around," he says. "I'm photographing very close to it, closer than I could get with an 8x10 on a tripod. In technical terms, I feel like this Hasselblad lends itself to a more notational, spontaneous kind of photography."
"It allows me to do things that, a year ago, I couldn't," says Shore, ever attuned to the cutting-edge of his field. "I'm not interested in the pictures for their novelty—I'm interested in the aesthetic possibilities."
Scott Indrisek is Artsy's Deputy Editor.