The Feminist Artist Who Turned Her Gaze on the Male Nude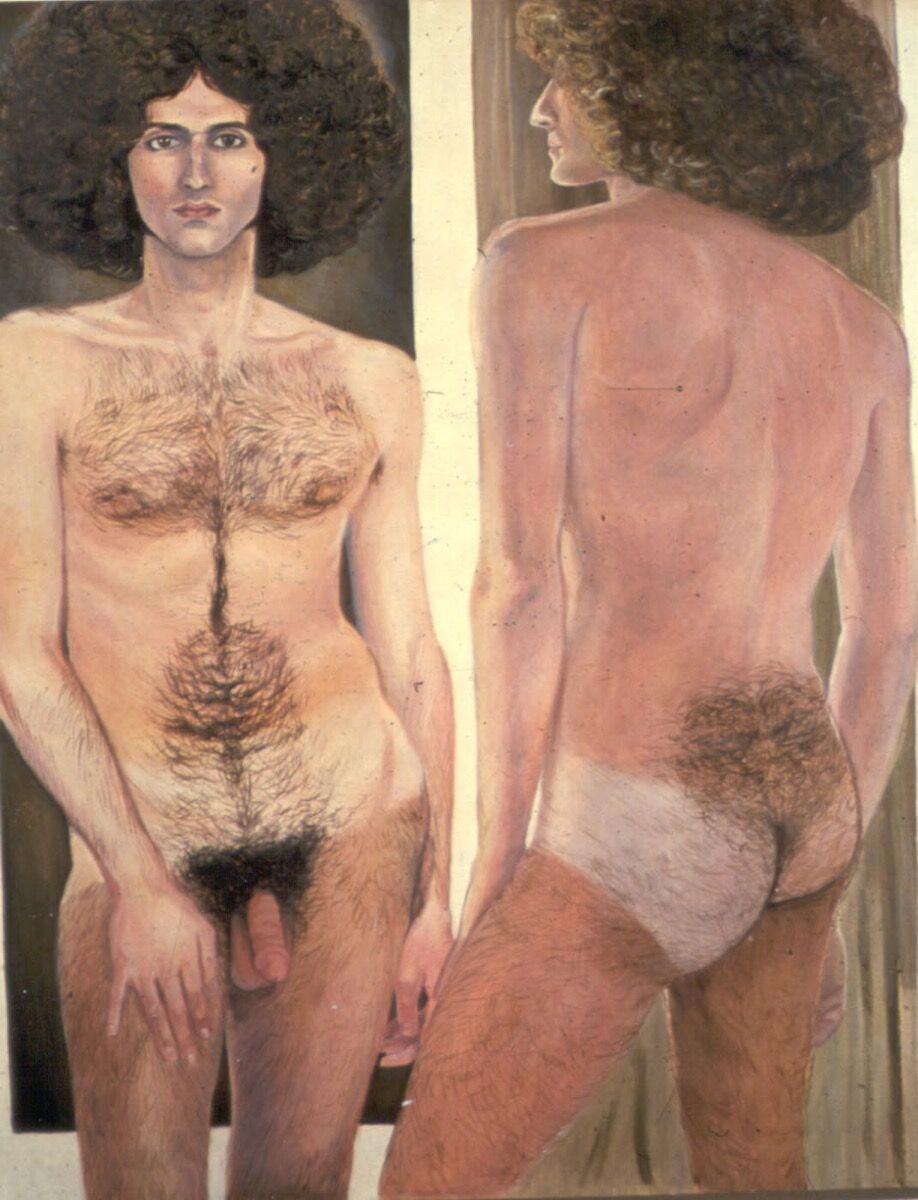 Sleigh's 1971 nude portrait showing Philip Golub, son of artists The Toilet of Venus (nicknamed the Rokeby Venus).
To some critics, like Griselda Pollock and Rozsika Parker, swapping nude male for nude female wasn't enough to constitute a feminist intervention. "Masculine dominance cannot be displaced merely by reversing traditional motifs," they wrote in 1981 in Old Mistresses: Women, Art, and Ideology. Because the male images were identifiable portraits of people Sleigh knew, they suggested, and therefore more like friends that happened to be naked, they could not achieve the same level of objectification as the nude female models in the work of
Though some of Sleigh's images of Rosano, in particular, bring to mind the pages of
Playgirl
—the male nude magazine for women that launched in 1973—Sleigh claimed that her intention was not to objectify her male subjects. "I wanted to paint men in a way that I appreciated them, as dignified and intelligent and nice people," she explained in a 2007
video
filmed at the opening of "WACK!: Art and the Feminist Revolution" in 2007, which included
The Turkish Bath
.
Regardless of her intentions, the effect of Sleigh's naked men was to "force a questioning of what is 'natural,' 'acceptable,' or 'correct' in the realm of feeling or being, as well as in the realm of art," as feminist scholar (and friend of Sleigh) Linda Nochlin wrote in Arts Magazine in 1974. Sleigh's painting style also forced a questioning of what one should and shouldn't do in realist painting, particularly among art critics who bristled at its quirky imperfection.
"I think her painting style is where the work is quite radical," says Connie Butler. "It's a very raw realism that she was using, and there is something quite rough at how those bodies are painted that tries to get at something a bit more essential about sexuality and nakedness."
Sleigh also painted nude women, as well as women (and men) with their clothes on. Some of her best-known works are group portraits of women artists, like the one she began in 1977, of the members of A.I.R. Gallery, the first all-women's artist cooperative in the States. "She was acting as a kind of court painter to the feminist movement," says Butler.
"I think one could describe a lot of those women artists this way," she continues, "that even if their personal politics were not aligned with feminist politics at the time, one can see with some historic distance that what they were doing was radical."