This Week's 10 Most Important Art News Stories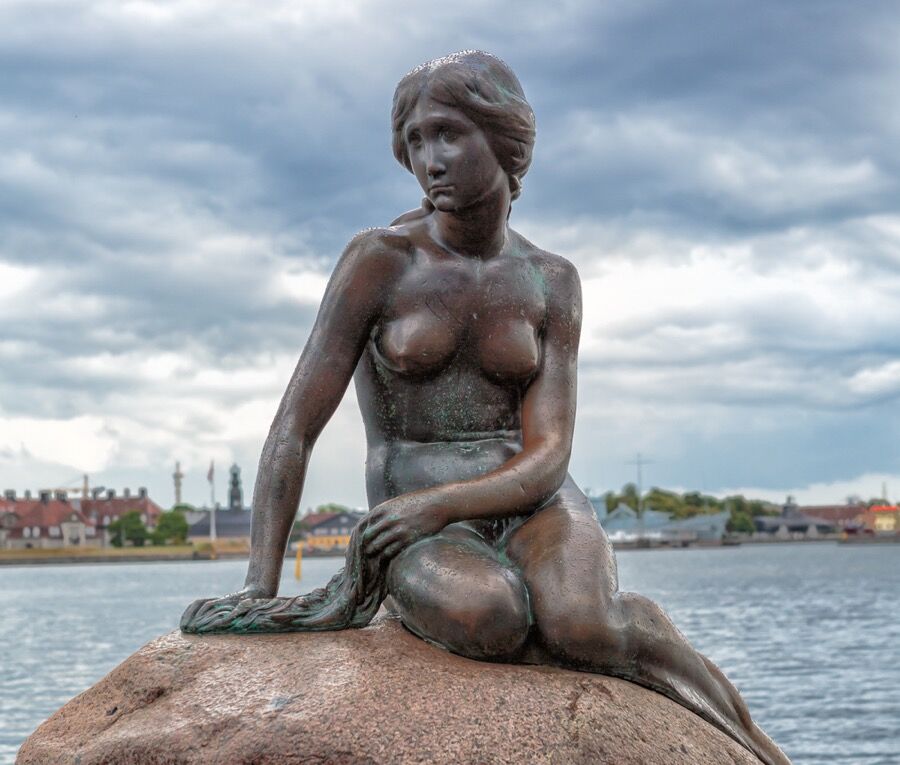 The Little Mermaid bronze statue by Edvard Eriksen. Photograph: "Copenhagen—The Little Mermaid Statue—2013" by Avda-berlin.
01
On Monday,
the tax fraud trial of art magnate Guy Wildenstein kicked off in France
, only to be
delayed on Wednesday until May on procedural grounds
. The case against the famous art family heir is one of the largest in the nation's history, with Wildenstein accused of hiding more than €550 million in assets—including multiple art galleries. Along with Wildenstein (who denies the charges), several family members, a pair of lawyers, two secret trust managers and even a notary found themselves in the dock after disgruntled relatives reportedly tipped off authorities about the alleged financial impropriety. Wildenstein faces up to 10 years in prison if convicted.
(via the Guardian)
02
03
After nearly a 10-year period of relatively easy-going enforcement, New York State tax authorities have caused a stir among some collectors after reportedly
ramping up efforts to look into whether they have been properly paying taxes on purchased works of art
. Though refusing to confirm that an investigation is underway, New York state tax authorities are armed with electronic access to customs and tax records, allowing them to apparently cast a "wide net" in order to ensure that collectors are complying with tax law that mandates the payment of an 8.875% tax on works "first used" in New York or sold there.
(via Barrons)
04
In yet another lawsuit brought against an appropriation artist, photographer
Donald Graham has sued Richard Prince, Larry Gagosian, and Gagosian Gallery
over Graham's image of a smoking rastafarian, which
Gagosian
in the fall of 2014, Graham alleges that Prince engaged in "blatant disregard of copyright law." The lawsuit, which asks for monetary damages and to halt the distribution of the piece, comes after Graham sent unheeded cease and desist letters to the parties involved at the end of last year.
(via Hyperallergic)
05
Following the November terrorist attacks in Paris, museums in the city are reporting a drop in attendance
. The number of visitors to the
Louvre
in 2015 dipped by nearly 7% compared to last year, while the
Musée d'Orsay
noted a 1% drop in 2015, after years of steady increases. The decreases at least partly stem from a period of mandatory closure of museums in the wake of the attack, along with a large number of school group cancellations (the largest decrease in audience attendance was in French visitors). The museums are hopeful for recovery, however—the Musee d'Orsay reported normal levels of attendance in the final few days of 2015.
(via the New York Times)
06
07
North Miami's
Museum of Contemporary Art fired director Babacar M'Bow following allegations of sexual harassment
. The dismissal comes on the heels of damning investigation launched by the city into M'Bow following an incident in December that saw M'Bow allegedly defending a colleague who used derogatory language about a female vendor. While M'Bow, who was appointed director in April 2014, has denied the allegations against him, the report contains a number of shocking findings, including some of the sexually explicit comments M'Bow reportedly made to and about women staff members.
(via the Miami Herald)
08
09
10
Marc Quinn Iris
Explore the cup collection here.
Sponsored by illy