The Overcrowded Suburbs of Mexico Come to Toronto's Commuters
Through the end of May, at the suburban commuting hub Warden Station, the ever-present advertisements in platforms, escalators, walls and tunnels will be replaced by a public art exhibition called "
Contacting Toronto: Expanding Cities
," as part of the city's CONTACT Photography Festival. Along with video work by the artists Owen Fernley & Julia Krolik,
Monterrey has experienced a population boom in recent years, and is wading through a resultant housing crisis. The city's new "suburbs"—poorly planned communities that quickly sprung up in a surge of overdevelopment—mark a growing ghettoization of the city's poor, and an increasingly off-kilter power balance. Suburbanization is a phenomenon that has been growing worldwide for decades, with artists from the photographers of the

"The Mexican suburbs are symbolic; they represent corruption, a lack of standards in planning, and personal obsessions," he
explains
. In his ironically named "Carpoolers" series, exhausted construction workers on their way to jobs outside of the city are seen from a bird's-eye view, sprawled amongst various detritus in the back of pickup trucks. The composition of each photo is identical, boxing in the truck on a ground of asphalt, and creating twisting, often brightly colored compositional elements from its riders. The photos in Cartagena's "Suburbia Mexicana" series depict bland, densely packed homes against a ravaged landscape. Sometimes shown alongside their residents, these concrete boxes are the embodiment of the mass production that first inspired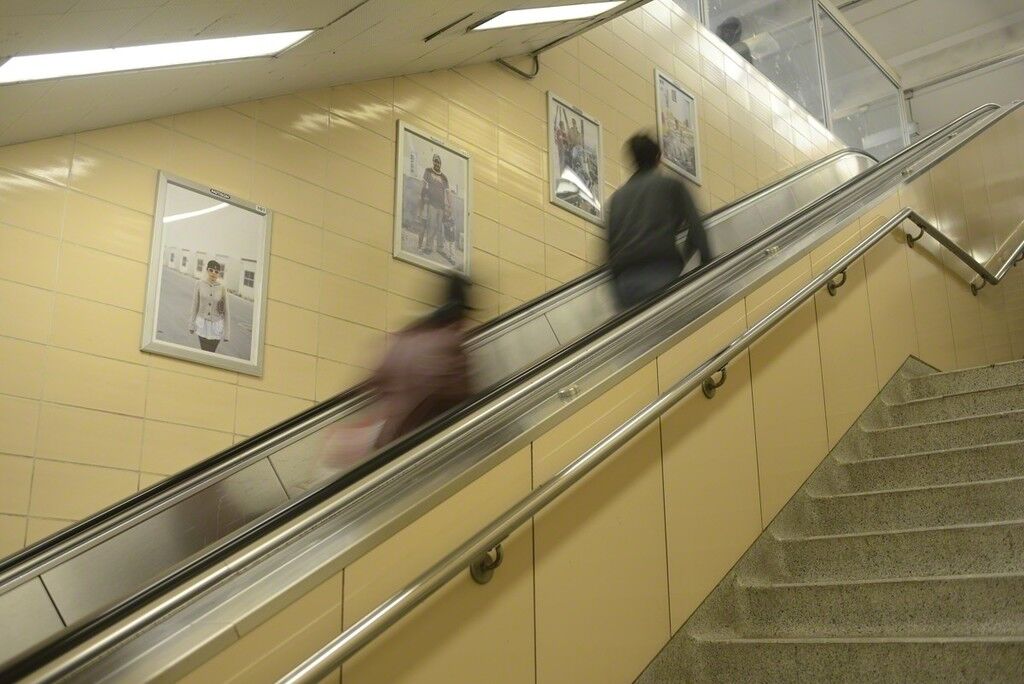 All of the photographs on view here depict the day-to-day existence of a victim of the country's growing income disparity, pushing through conditions that are unimaginable for many of these photographs' viewers, but which are entirely out of their subjects' control. Smartly curated, the exhibition addresses the effects of suburbanization to those who live among it; 30,000 commuters pass through the station each day, and Toronto is not immune to the segregating effects of the new, increasingly prevalent type of urban space. By bringing a view of another city to its residents, "Contacting Toronto: Expanding Cities" hopes to jolt its viewers into awareness of the effects of capitalism and greed that may be more visible from afar, but could be present closer to home as well.

—K. Sundberg