The Keys to Art Pricing New Collectors Need to Know
Valuing an artwork can be a subjective affair. It demands a detailed understanding of an artist's career, factoring in nebulous shifts in taste along with economic variables like supply, demand, and the vagaries of the global economy. So what matters most? We spoke with leading specialists about the myriad elements they consider when assigning value to different pieces.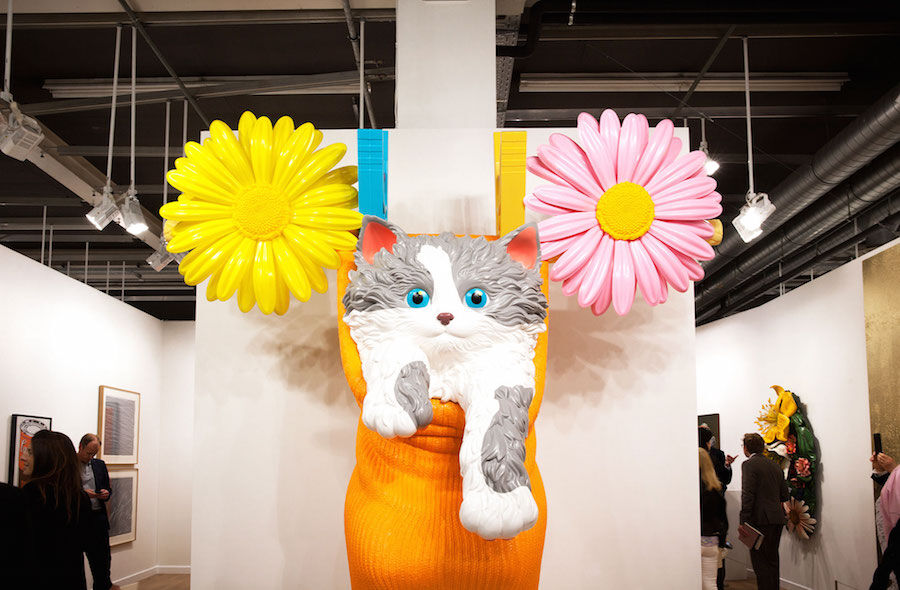 Installation view of work by Jeff Koons at Gagosian Gallery's booth at Art Basel, 2015. Photo by Alec Bastian for Artsy.
Big names make for lofty price points. "We're talking about whether the artist is in demand, whether there is an historical importance to them, whether they are a new young maverick, whether lots of people are participating in the market," said Matt Carey-Williams, Phillips's deputy chairman for Europe and Asia. "You might also look at artists of a similar ilk, engaged in the same ideas, like-minded artists, artists from a similar geography," added Carey-Williams, on how he refines his estimates.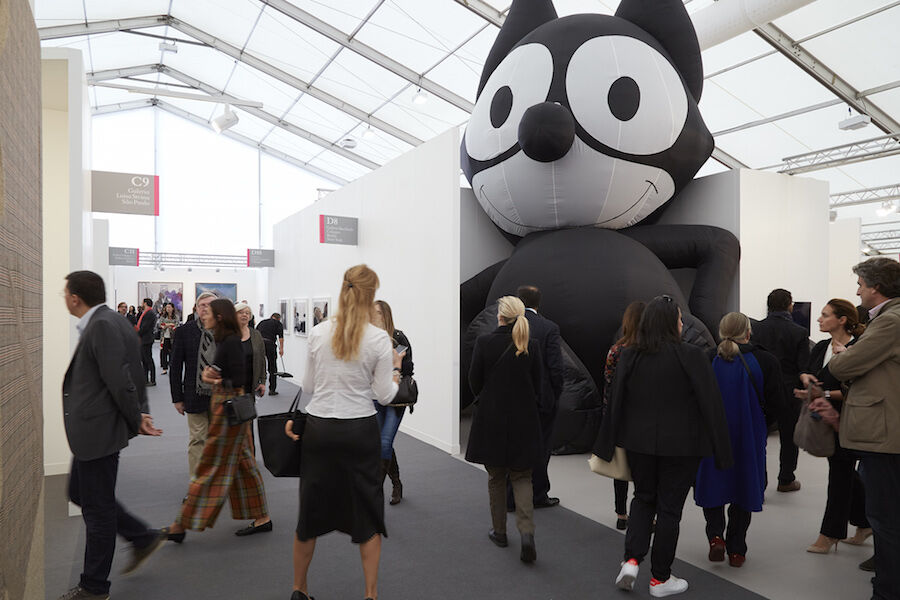 Installation view of work by Mark Leckey at Galerie Buchholtz's booth at Frieze London, 2015. Photo by Benjamin Westoby for Artsy.
When it comes to painting, bigger is not always better, but it's almost certainly more expensive. On the primary market, gallerists tend to price works for each artist at a standard price-multiple based on size. For works that have been sold before, whether at a gallery or at auction, comparison is often made to prices of other similarly sized works by the artist, using a number of price databases such as artnet and Art Price.
When the scale of a piece interferes with the collector's ability to show it off in their home or office, said our expert, it can adversely affect the result. "With Mark [Bradford], scale is important, bigger really is better, the monumentality is part of the artistic enterprise, he wants these works to almost become environments," said Carey-Williams, reflecting on Constitution IV (2013), which Carey-Williams first sold at White Cube in 2013, and sold this October once again, in his new role at Phillips, for £3.8 million. "If it's too big, you can have trouble housing it, if it's too small, it's not important or significant enough…most people who are collecting, unless they have their own foundations which can easily accommodate a painting of this size, most people are going to have to go to the living room and get the ruler out."
Color and Other Unique Attributes
Installation view of work by John McCracken at Mnuchin Gallery's booth at Art Basel in Miami Beach, 2015. Photo by Oriol Tarridas for Artsy.
Submarkets for individual artists, and markets within different periods for those artists, require their own brand of unique pricing lore. Case in point is the oeuvre of The Art Newspaper, in her 2014 book Art as an Investment?, referring to Fontana. According to Fontana specialist Luigi Mazzoleni, founding director of Mazzoleni London, "regarding the slashes," the most popular colors on the market are white and red. Various other factors also come into play. He added, "The quality of the cut is very important as this gives a different rhythm and effect to the canvas. The quantity of cut is also important. A single cut is very minimalist and therefore very sought after, but multiple slashes are also sought after on the international market."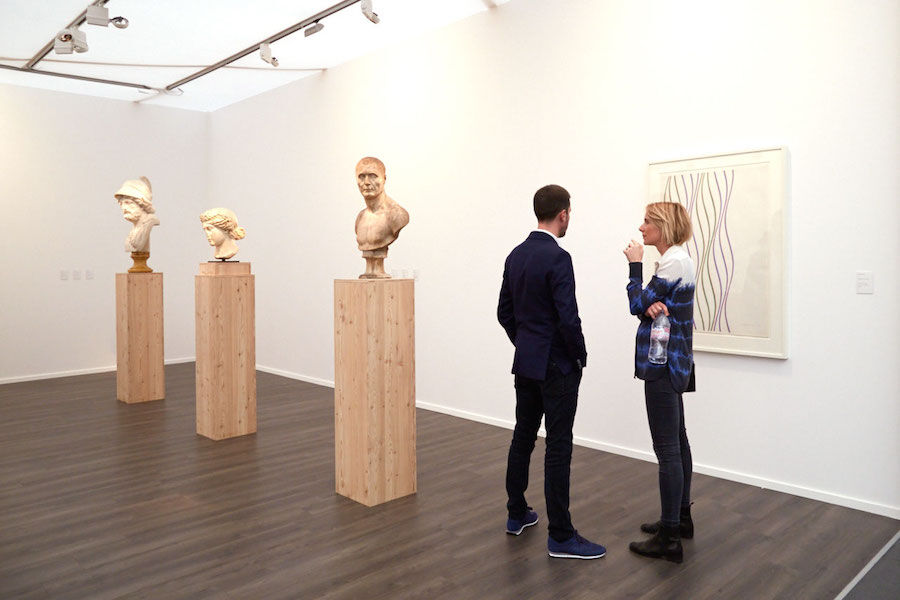 Installation view of Tomasso Brothers and Karsten Schubert's joint booth at Frieze Masters, 2015. Photo by Benjamin Westoby for Artsy.
With older work, the less the wear and tear, the more it'll hurt your bank balance. Any repurposing or repair jobs, certainly when they've taken place without the artist's oversight, can dampen prices. "With works by
Nyzam also discussed pieces by French artist
On the flipside, damage that is particularly unique can make prices rocket. Dennis Hopper famously shot an
Installation view of works by Daniel Buren at kammel mennour's booth at The Armory Show, 2015. Photo by Christophe Tedjasukmana for Artsy.
Pieces with high-profile exhibition and collecting history cost more, particularly if celebrated names are involved. In a historical context, establishing authenticity, or the possibility of any potential legal claims over ownership, are of paramount importance. In the contemporary market, provenance can involve shoring up an artist's reputation. "The provenance of the contemporary artist [involves] the kind of events that are taking place around the artist, from being picked up by a gallery to having exhibitions in public and private institutions," said Anders Petterson, founder of art market research and analysis firm ArtTactic. "All of this will add to the wider story of the artwork. And obviously being part of a major collection will add to the work itself."
Stir Creativity
See how Bombay Sapphire supports artistry.
Sponsored by Bombay Sapphire