How the Rupfs Built One of the World's Most Significant Collections of 20th-Century Art
From left to right: Margrit Rupf-Wirz, Daniel-Henry Kahnweiler, unidentified woman, and Hermann Rupf in Mürren, ca. 1945. Unknown photographer, Rupf Archive, Kunstmuseum Bern.
In turn-of-the-century Paris, a young man from Bern named Hermann Rupf, an employee at Galeries Lafayette (then known as Jacques Meyer Fils & Cie), struck up a friendship with a former classmate, Daniel-Henry Kahnweiler, an intern at a stock brokerage. The pair quickly discovered a shared passion in art, and together they devoured all the culture that the city had to offer in the early 1900s.
Rupf returned to Bern in 1905 and married a woman named Margrit five years later. Working closely with Kahnweiler over the course of their lives, the couple would become some of the earliest collectors of
Guggenheim Museum Bilbao
.
The Rupfs were not conventional collectors. They were never millionaires, and they "never bought art as an investment, never," says Susanne Friedli, co-curator of the exhibition and a board member of the Rupf Foundation in Bern. They purchased art that no one else wanted, such as works on paper they spotted on the floor of Picasso's studio in 1908, or Braque's
Houses at L'Estaque
(1908), which they bought after it had been rejected from the
Salon d'Automne
. The latter is now considered a
Garden Restaurant
(1912) failed to sell at the infamous auction of degenerate art in Lucerne in 1939, the Rupfs would eventually add it to their collection.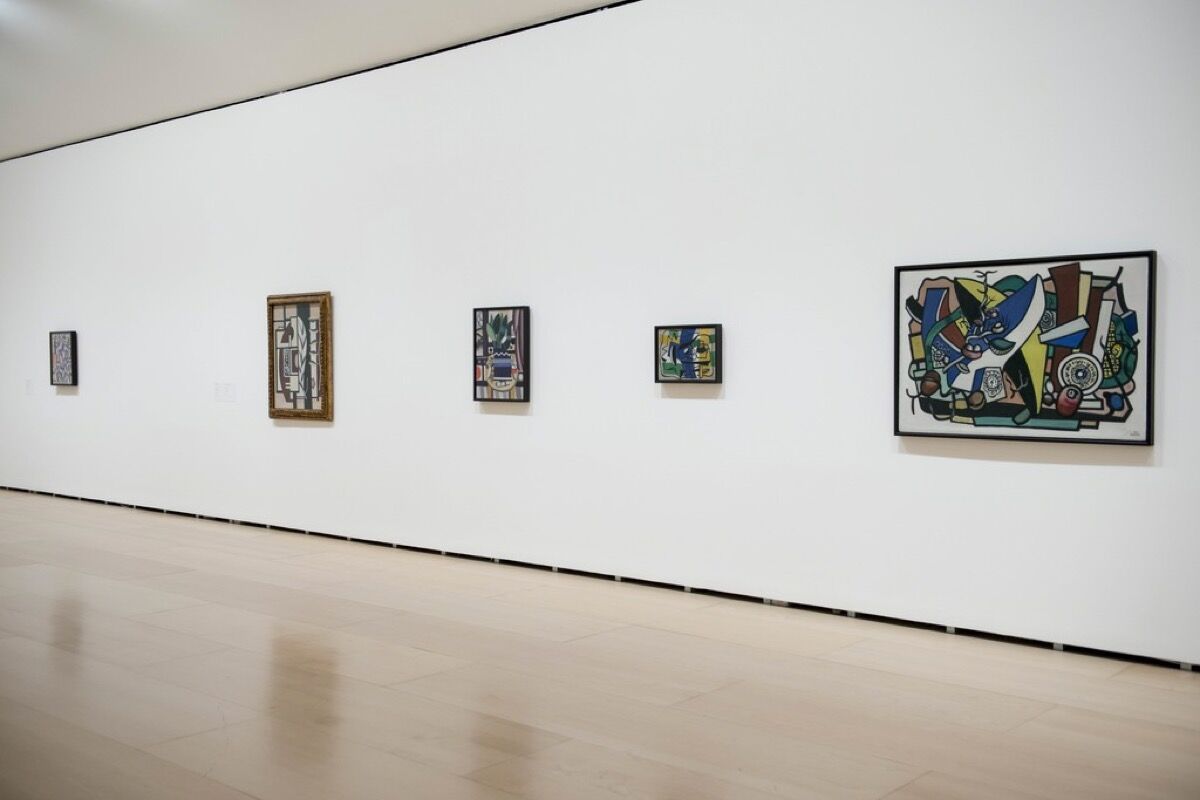 Installation view of "The Collection of Hermann and Margrit Rupf" at Guggenheim Bilbao, November 11, 2016 - April 23, 2017. Photo courtesy of Guggenheim Bilbao.
"They were deeply committed to contemporary, revolutionary art, and completely opposed to the conservatism of the day," explains Petra Joos of the Guggenheim, who co-curated the exhibition with Friedli. Hermann Rupf belonged to the Socialist party, and established himself as a contemporary art critic, contributing to the Social Democratic weekly Berner Tagwacht from 1909 to 1931. "It's hard to imagine these days, but he was a socialist entrepreneur," Joos explains.
The couple's radical rejection of conservative conventions in Switzerland is visible not only in the artists they supported and promoted over long periods of time—
They fostered affectionate relationships with artists, as seen in a work that is dedicated to Margrit, a Christmas gift from Klee. Along with Kahnweiler, who lived with the couple during World War II, the Rupfs spent time in Mürren with the Kandinskys and the Klees. As a result, they had access to many artworks soon after they were created, and at lower cost.
Left: Meret Oppenheim, A Face in a Cloud, 1971. © Meret Oppenheim, VEGAP, Bilbao, 2016. Right: Florian Slotawa, Bernese Pedestals (Berner Sockel), 2010. © Florian Slotawa, VEGAP, Bilbao, 2016. Photos courtesy of Hermann und Margrit Rupf-Stiftung, Kunstmuseum Bern.
Seen together, the works in the collection reveal much about the role collecting has played in the development of artistic movements. There is, for example, just one artwork by a woman artist in the exhibition—A Face in a Cloud (1971), which was only purchased by the Rupf Foundation (established by the couple in 1954) after they had passed away. Rupf would likely have encountered the female Cubists working in Paris—artists such as 
Though the exhibition includes interventions that represent the foundation's ongoing collection—such as Bernese Pedestals (Berner Sockel) (2010) and an abstract aluminum sculpture by Donald Judd, Untitled No. 85–065 (1985)—these do not answer the tireless question that looms over it: Where are the women?
The Rupfs were guided by their personal tastes and interests, buying artworks for their private residence, as well as by their inclination to support artists who were their friends. While it doesn't detract, as Joos puts it, from the "very special splendor" of the artworks, the absence of women in the collection is a missed opportunity to explain why female artists lacked the same freedoms as men to pursue careers in the arts, and why, when they did, they were denied the same attention and financial backing as their male counterparts—who would become the most famous artists of the 20th century. It's a fabulous and important collection, but one that also deserves our scrutiny.
Stir Creativity
See how Bombay Sapphire supports artistry.
Sponsored by Bombay Sapphire