An Artist's Augmented Reality App Reveals Virtual Art across Miami, and Incites Imagination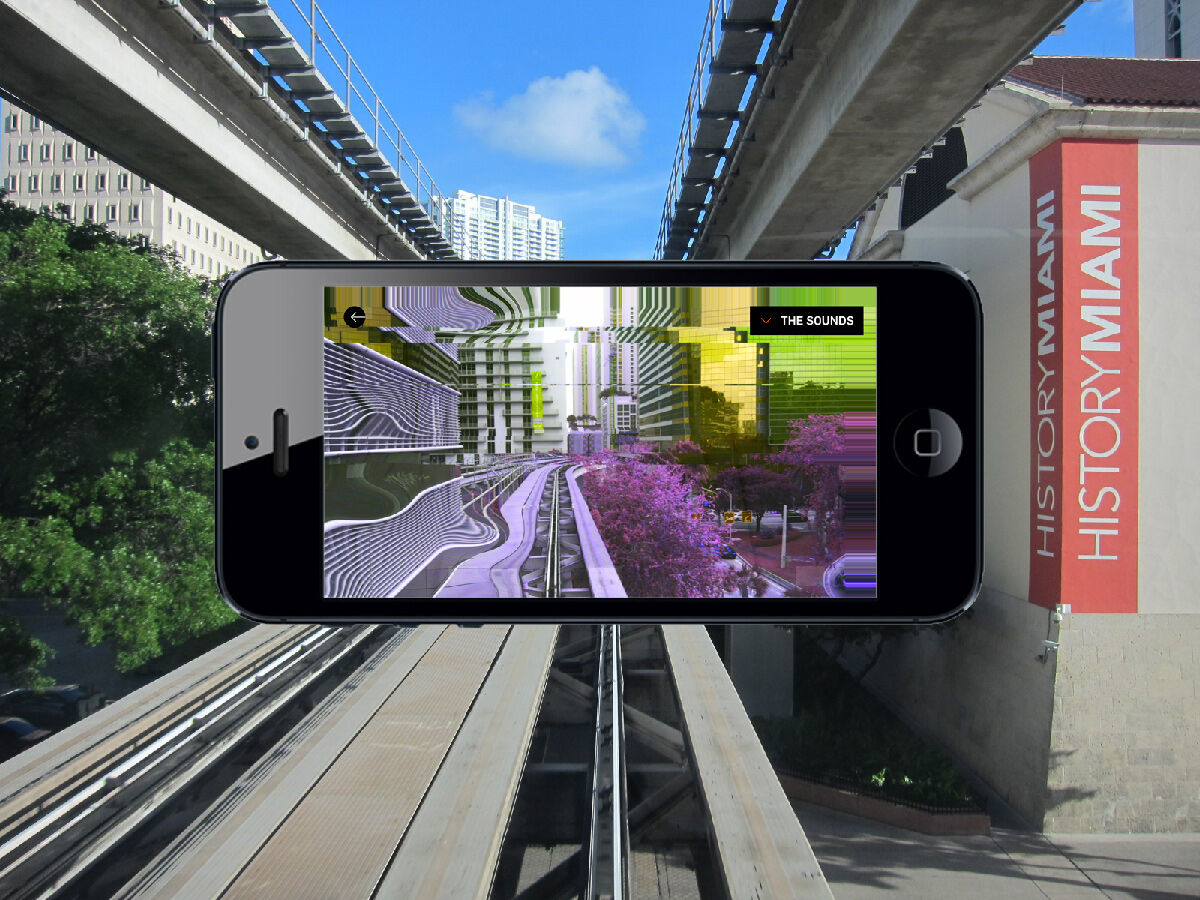 Imagine if art could appear out of nowhere—as murals in motion on brick walls, free-form phrases sprawled across the sky, or psychedelic sounds streaming through your earbuds. Artist
Depeña describes his app, called
Lapse
(2016), as a "decoder or magnifying glass that reveals hidden gems throughout the built environment." It consists of six multimedia components scattered across Miami, from downtown to the Design District, and even the rail line in between. Through the lens of your smartphone camera and your GPS location, the app presents an entirely new experience of public—though not always visible—art.
"We're reaching the point where technological advances are catching up with our imaginations," says Depeña. "So it's not necessarily so much science fiction anymore, it's more like science fact." The accessibility of technology is what piques his interest; anyone with a smartphone can participate in augmented reality, which is increasingly expanding beyond tech circles.
Lapse was a collaborative process from start to finish, Depeña explains. Along with the various artists he recruited to contribute to the project, the app itself was developed by design-tech studio Heavy Projects. "I really do feel like two minds, or three minds, or four minds are better than one when it comes to pushing things outside of the envelope," he says. For "The Sounds," an audio-based component, he reached out to Brad Laner of alternative rock band Medicine. "I had this idea a while ago as I was driving through an area—what if we were able to use our GPS locations and actually build a sound composition at every stop light, for instance?" What resulted is a soundscape that changes based on where you are on the MetroMover, Miami's above-ground public rail system.
This metro will take you, conveniently, to Museum Park, where you can unlock The Writing, a "virtual prose experience," created with Miami artist The Sculpture allows users to visualize virtual wind currents flowing around a sculpture that Depeña created for a 2015 Miami-Dade Art in Public Places commission.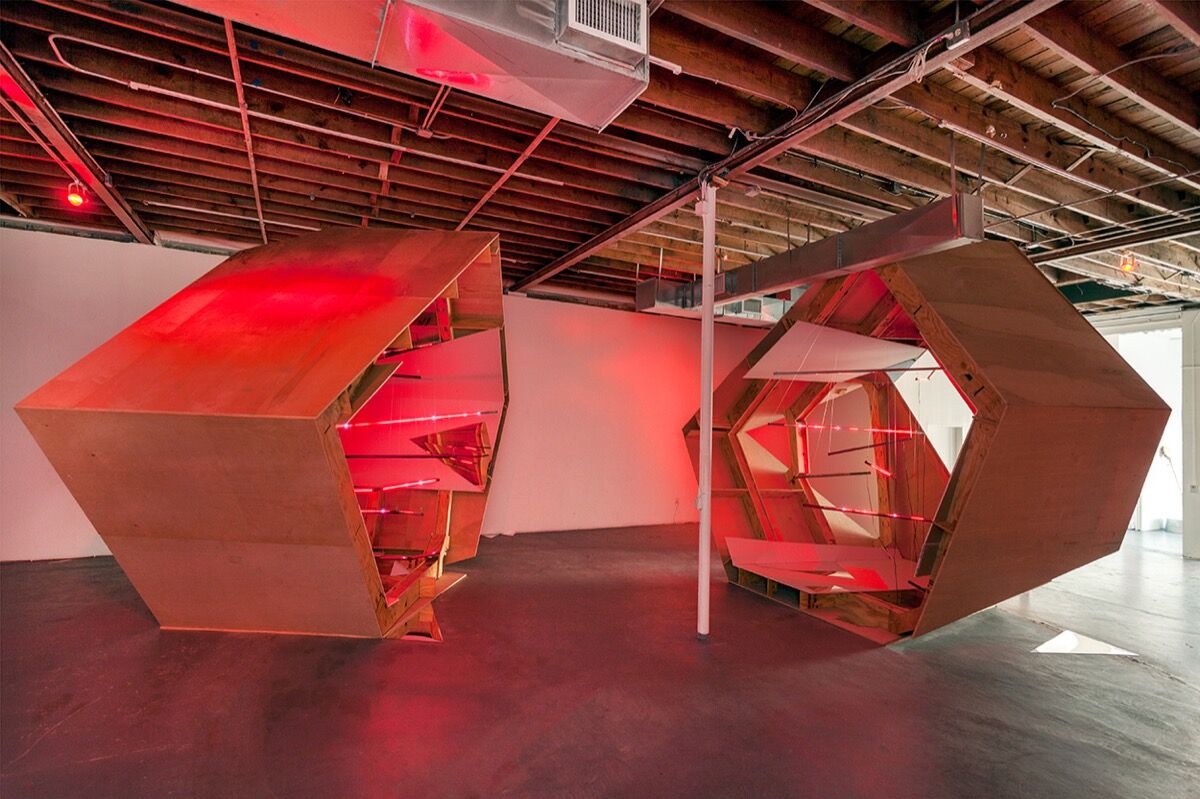 Formally trained as an architect, Depeña fuses art, design, architecture, and technology in his practice. "I like to extract myself from my process," he explains. "Even when I'm working on paintings and drawings, I'll incorporate technology, or computers, or something else that draws on top of what I'm doing." This multidisciplinary approach comes to a head in The Moment (2016), a site-specific installation that was shown at Locust Projects this past spring. Comprised of a model of a suburban house sliced in half to reveal data networks and LEDs, the work represents the "fusion of blood and data"—the "moment" when the world of augmented reality opens up for the viewer. "I wanted the sculpture to feel like the theater set of what you're about to embark on," says Depeña.
To Depeña, the future of augmented reality looks promising, and the overwhelming popularity of Pokémon Go is already giving the field a wealth of exposure. Yet unlike Pokémon Go, where users of the app tend to remain glued to their screens, for his app, Depeña urges participants to "push outside" of themselves; to use this technology to discover the "nooks and crannies of the built environment." Starting off as a tool, Lapse will eventually, he hopes, become disposable: "You can start to imagine your own world."
Demie Kim is an Editorial Associate at Artsy.