This Week's 10 Most Important Art News Stories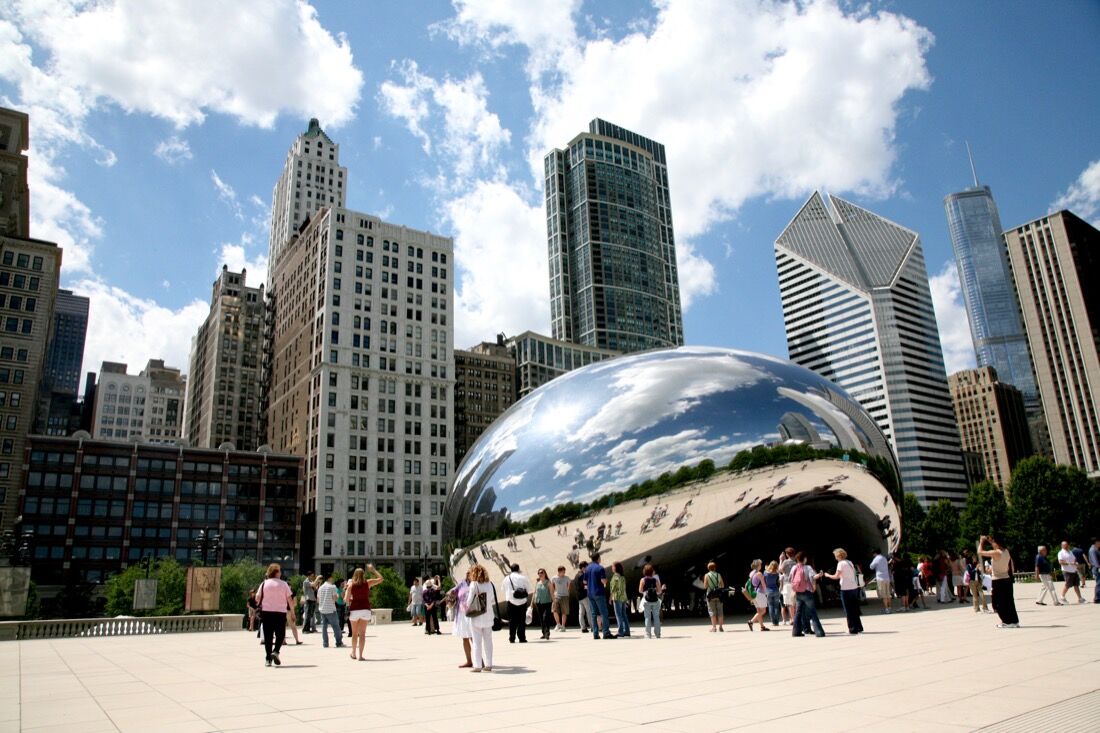 two
Three former Christie's employees have been hired by Phillips
in an expansion of the latter's New York office. Jean-Paul Engelen, who was senior director and specialist at Christie's for 16 years, most recently worked at the Qatar Museums, where he was the head of public art. Hugues Joffre decided to leave Christie's, where he has worked since 1992, in March. Robert Manley rounds out the new hires, coming from his position as deputy chairman of postwar and contemporary art at Christie's.
(via artnet News) 
four
The city of Karamay, China, has
built a copy of Anish Kapoor's Chicago fixture Cloud Gate
(2006), calling it simply a sculpture in the shape of an oil bubble, while refusing to release the name of the artist. Kapoor, in a statement to Hyperallergic, has asserted his plan to pursue legal action against the responsible party. The sculpture will open to the public at the end of the month, unless Kapoor's efforts to remove it are successful.
(via Hyperallergic) 
five
The defunct Knoedler Gallery and its former director, Ann Freedman, have
settled three lawsuits over knowingly selling fake Abstract Expressionist paintings
. There are six court cases still open against the gallery for a series of sales that totalled $60 million. Among those entangled in the scandal are the Beyeler Foundation and the Kemper Museum of Contemporary Art, both of which have shown fakes that were dealt through Knoedler.
(via The Art Newspaper)
seven
After being stolen from Paris's Centre Pompidou in 2001,
Picasso's La Coiffeuse (1911) is being returned
. The painting was discovered by U.S. Customs officials in Newark during an attempt to smuggle it into the U.S. disguised as a Christmas present last December. Worth $2.5 million when it was stolen, the painting is currently valued at $15 million.
(via Bloomberg) 
eight
After accusations of financial improprieties,
Hasted Kraeutler Gallery in New York City has closed for good
. In a statement to artnet News, co-owner Joseph Kraeutler described tensions over usage of gallery money between himself and its other owner, Sarah Hasted. But Hasted claims Kraeutler's assertions are inaccurate—that Kraeutler closed the gallery without informing her.
(via artnet News)
nine
The Honolulu Art Museum is sueing collector Joel Alexander Greene
after Greene failed to provide provenance and import and export documentation for five donations made in 2003.  Museum Director Stephan Jost returned the works, valued at total of $1.3 million, to Greene after the Department of Homeland Security seized another series of works in the museum's collection due to the suspicion of smuggling.
(via ARTnews) 
Cover image courtesy Mike from Chicago, Creative Commons.