Unable to Leave the U.S., This "Dreamer" Creates a New World in Surrealistic Photographs
In KangHee Kim's photographs, bus stations, motel room windows, and street signs all become portals into alternate worlds. Bright cloudscapes appear in looped electrical wires, a tropical ocean is reflected from a security mirror, and a brilliant sunset beckons at what appears to be a subterranean public transportation entrance. But stuck in America due to visa restrictions, Kim never leaves the United States.
For her series "Street Errands" (2016–ongoing), Kim manipulates and overlays her own digital images in Photoshop, offering a sense of fantasy and escape. Though her work has mass appeal (corporations and publications often reach out to her for commissions), her motivation is deeply personal.
In 2005, at age 14, Kim moved to the United States from Seoul, South Korea, with her mother and older brother (painter
However, the family's lawyer missed a deadline, and a secure path to citizenship never materialized. Kim herself was eventually protected under DACA (Deferred Action for Childhood Arrivals), but her status has impeded her from leaving the country. Last week, Capitol Hill lawmakers failed to pass legislation that would have
offered
DACA recipients a three-year renewable legal status.  
Now based in Bayside, Queens, Kim visits new places as often as she can, though she's limited to 50 states. She's photographed locations such as Los Angeles, San Francisco, Colorado, and Hawaii—the farthest she can go without express permission. (And even then, travel can only be approved if it is related to employment or education.) Palm trees and beach scenes abound in her pictures, evidence of warm and tropical jaunts. Yet she says that if she could go anywhere, she'd return to her birthplace.
"I really miss Korea," Kim says. "Korea develops so fast. It's really weird: I have memories, but if I see photos, it's totally different." If Congress finally resolves the current DACA fights, she'd love to go back and photograph the country, collaging the shots with those of the States. Until then, her art practice relieves her wanderlust.
Meanwhile, Kim's clean and fanciful style is attracting major publications and brands alike. In 2016, fashion company Rachel Comey gave her a solo exhibition at its New York shop. Kim printed her photographs on silk and draped the fabric over clothing racks. Her images, like the high-end garments they surrounded, became signifiers of desire and other possible selves. The same year, Kim became an artist-in-residence at Adidas in New York, showing her photographs in the basement of its retail space. Currently, she's creating social media content for American Express, and in July, she'll begin working with online learning platform Skillshare.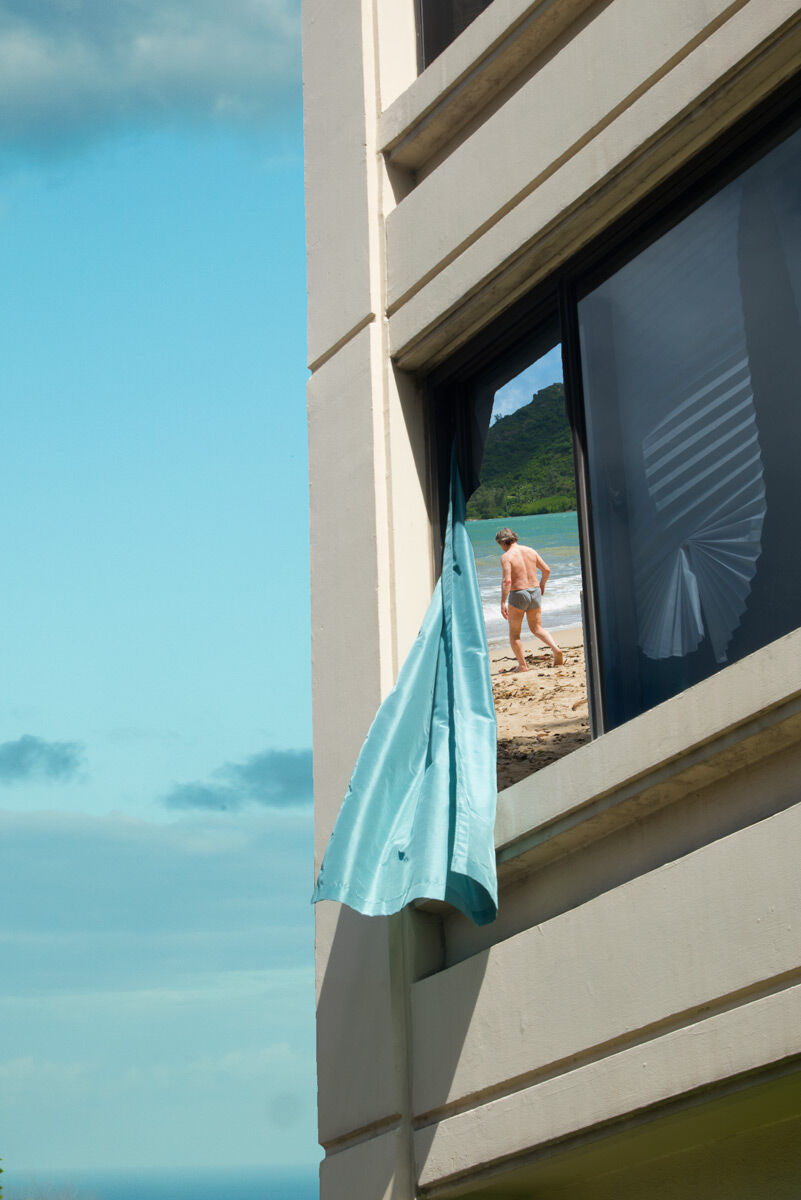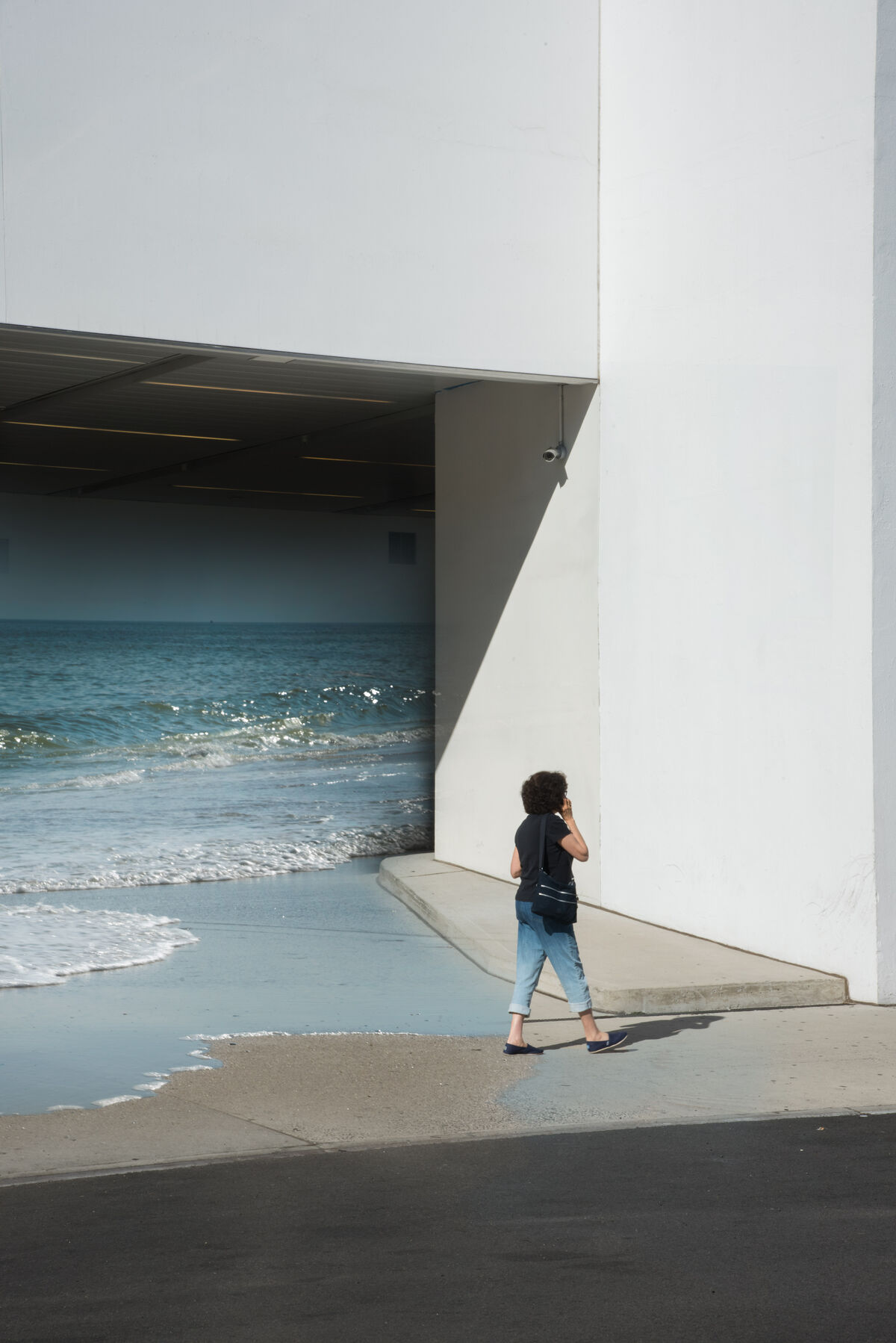 These collaborations have largely arisen through
Instagram
, the platform that initially sparked Kim's photography practice. In 2014, when she was still an undergraduate painting student at the Maryland Institute College of Art, her brother recommended that she try the app. Shortly after Kim began posting, a Canadian art and design blog found and published her work. Additional press followed (recently, she shared her work via
The New Yorker
's photo department handle). Things came full-circle when Instagram itself featured Kim earlier this year.
Indeed, Kim is among a generation of young photographers for whom the platform isn't a distraction, but a necessity. Perfume and liquor companies alike send her gifts, hoping she'll post photographs with their products. Fans contact her via direct message asking for prints; she sells them in editions of no more than 30, at $600 each.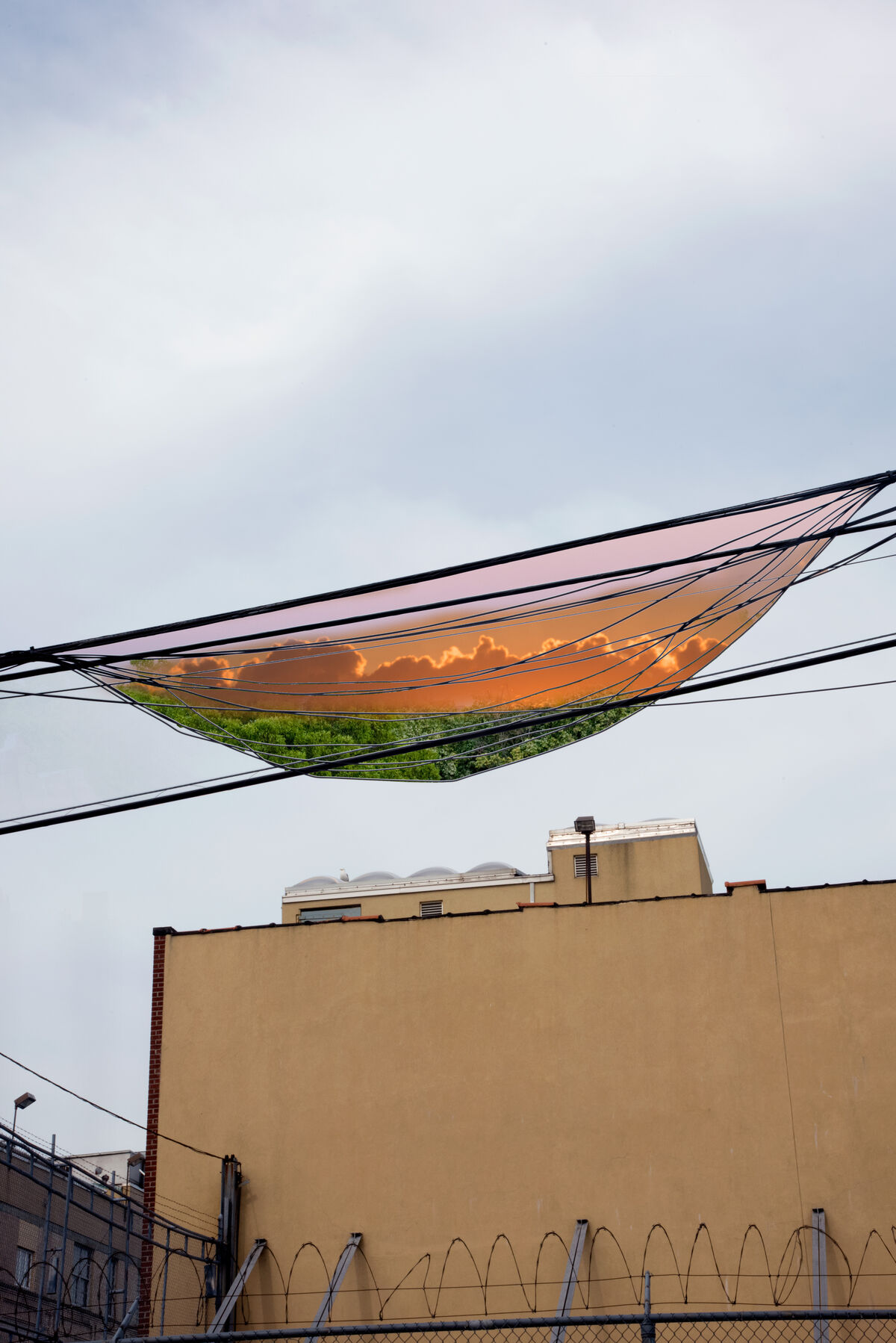 Most recently, Kim's photographs debuted in her first-ever museum show, a group exhibition entitled "Weather" at Seoul's D Museum. Though she won't be able to attend the show, digital installation shots may offer her the best approximation of an in-person experience. As the American government's vicissitudes continue to limit immigrants' movements and livelihoods, the internet itself—for better or for worse—becomes an evermore potent realm for new connections, opportunities, and vistas beyond the border.
Alina Cohen is a Staff Writer at Artsy.